Next job to tick off the list - mounting the seat springs.
Lined up the threaded lugs on the frame so they were straight and in line and tacked them in place....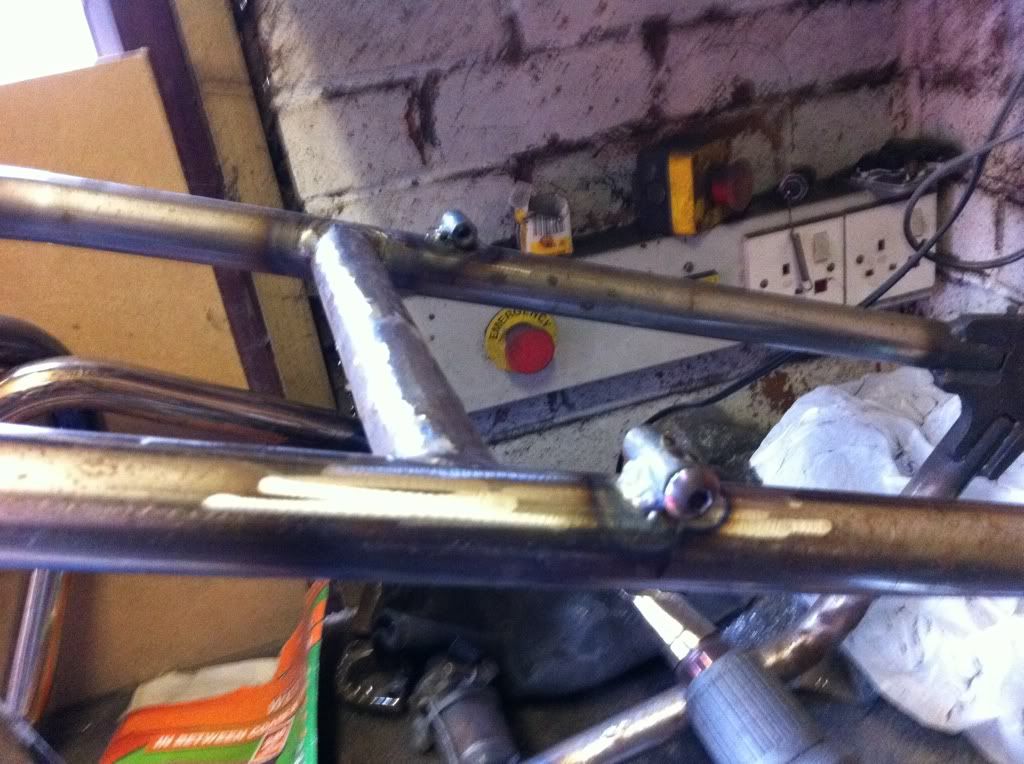 I'll weld them in properly at a later date - just in case there are any problems with the rear mudguard
attached the bottom springs:-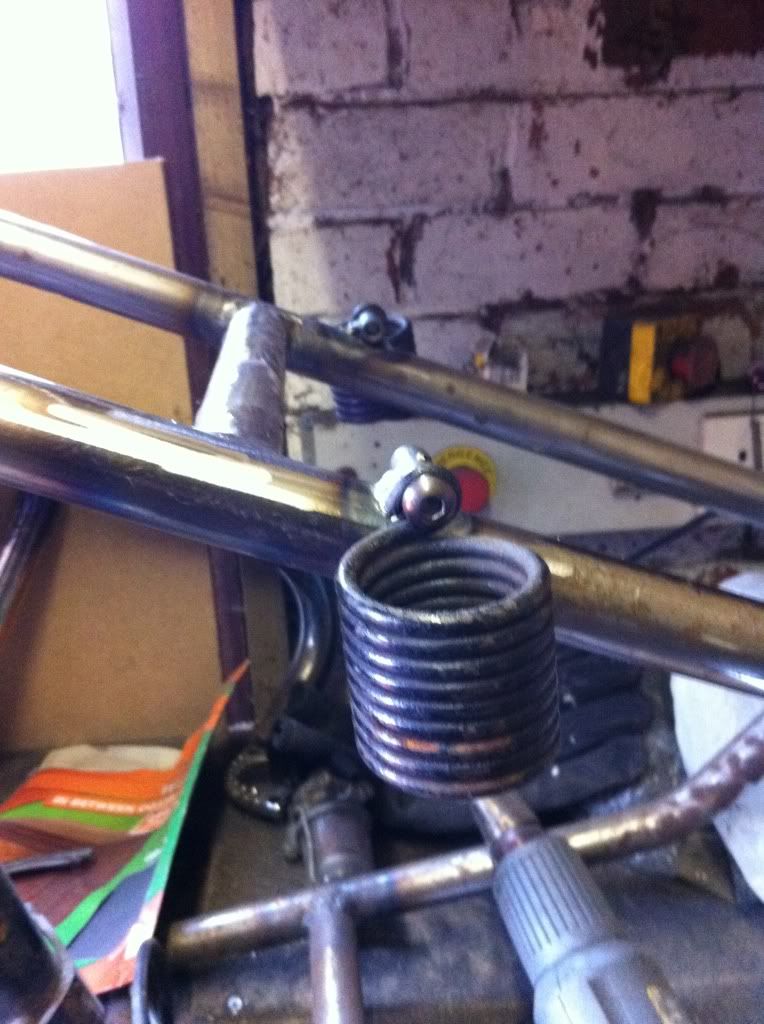 And bobs your uncle!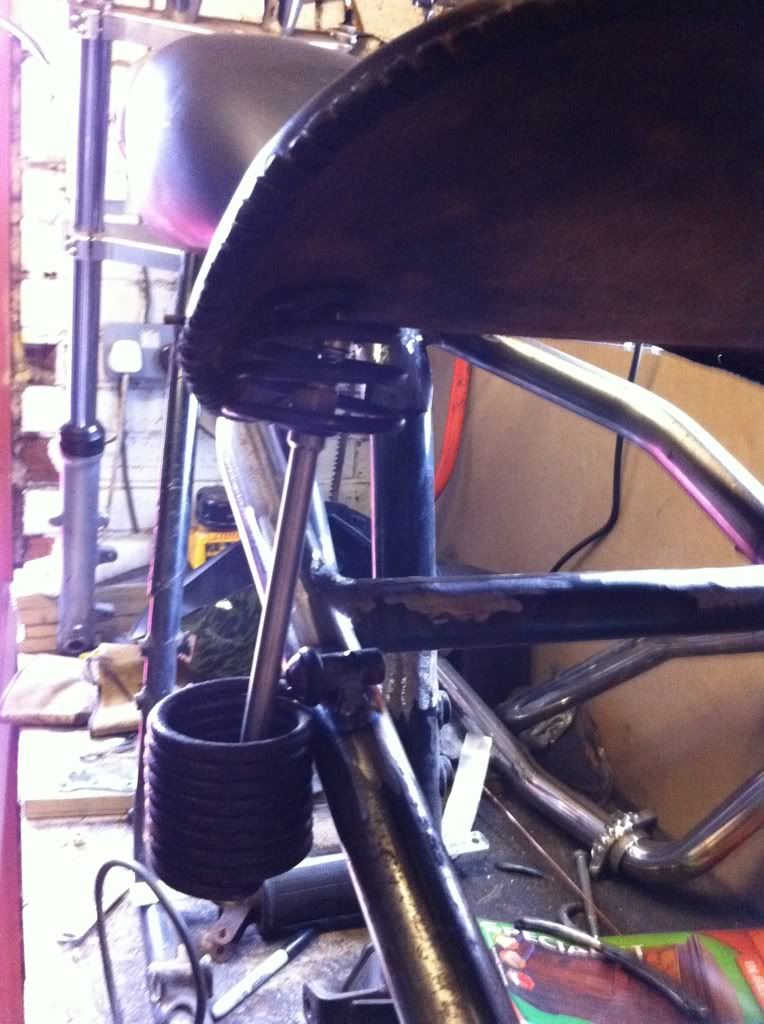 looks great, and all the springs seem to be working fine too!