capped the end first with some 5mm steel:-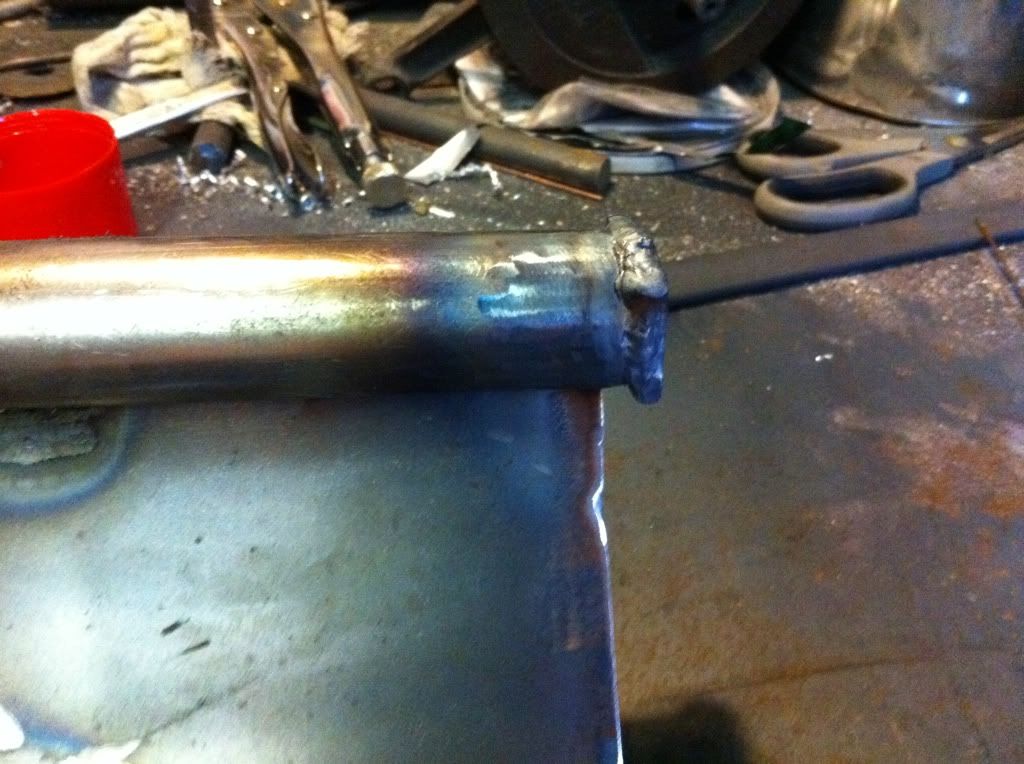 The cleaned it up with a flapper disc to get it neat...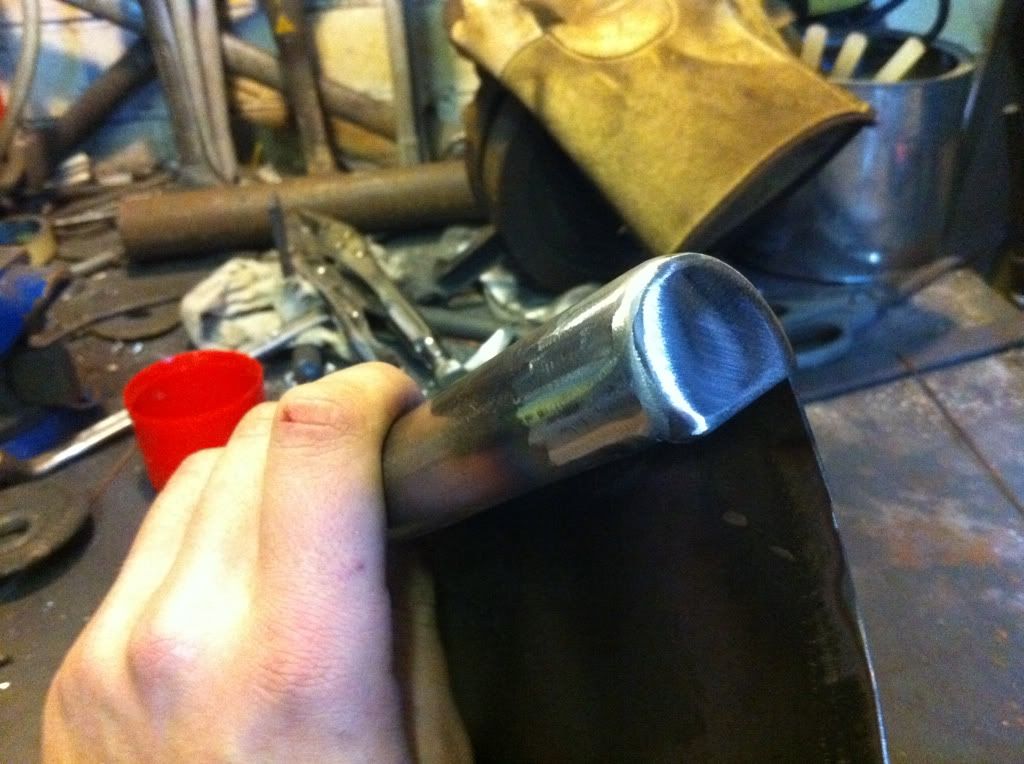 The tube at the top is where I intend to mount the LED's to light the numberplate, I made a plate to go inside - 5 holes for LED's and 2 to mount it (so I can mount and change the LED's)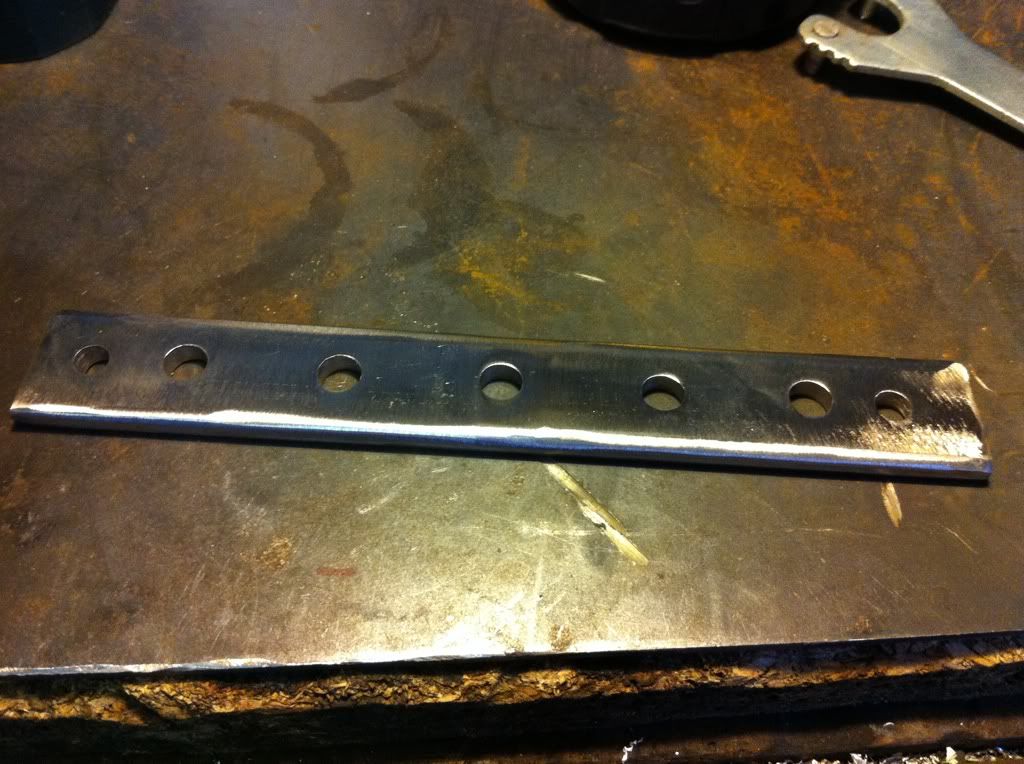 I have a load of these LED holders about from random projects in the past (don't ask!!!). They are dead neat - and hold the LED's perfectly in place...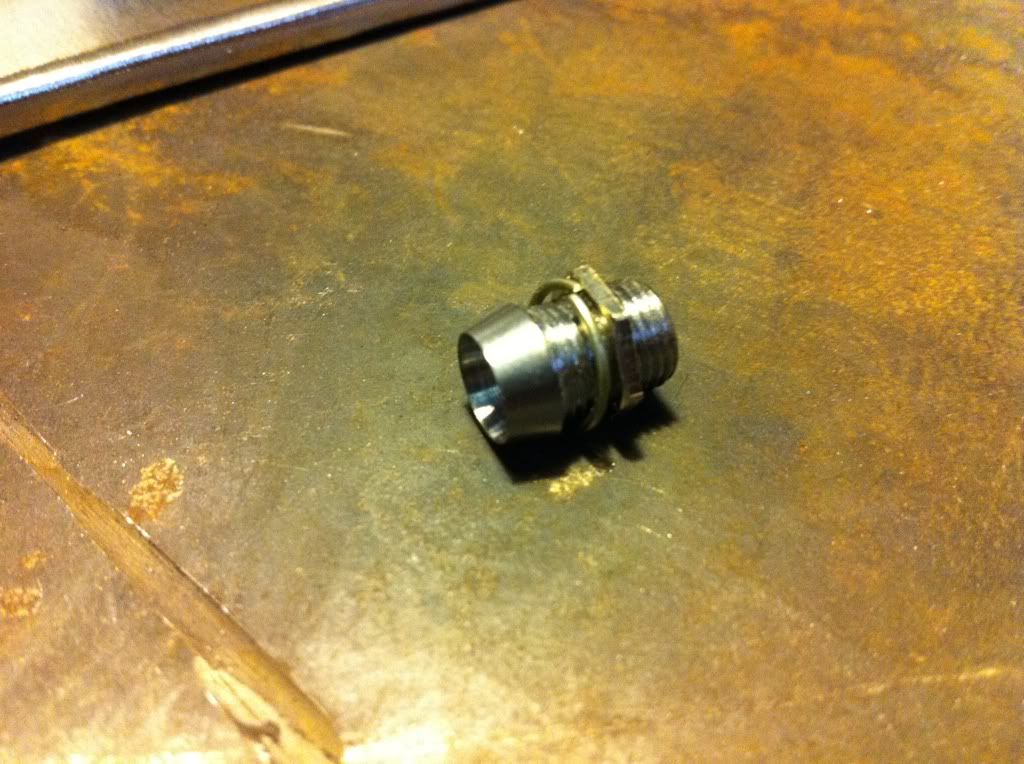 Here are all the holders in place, and the bolts with metal lugs at the back:-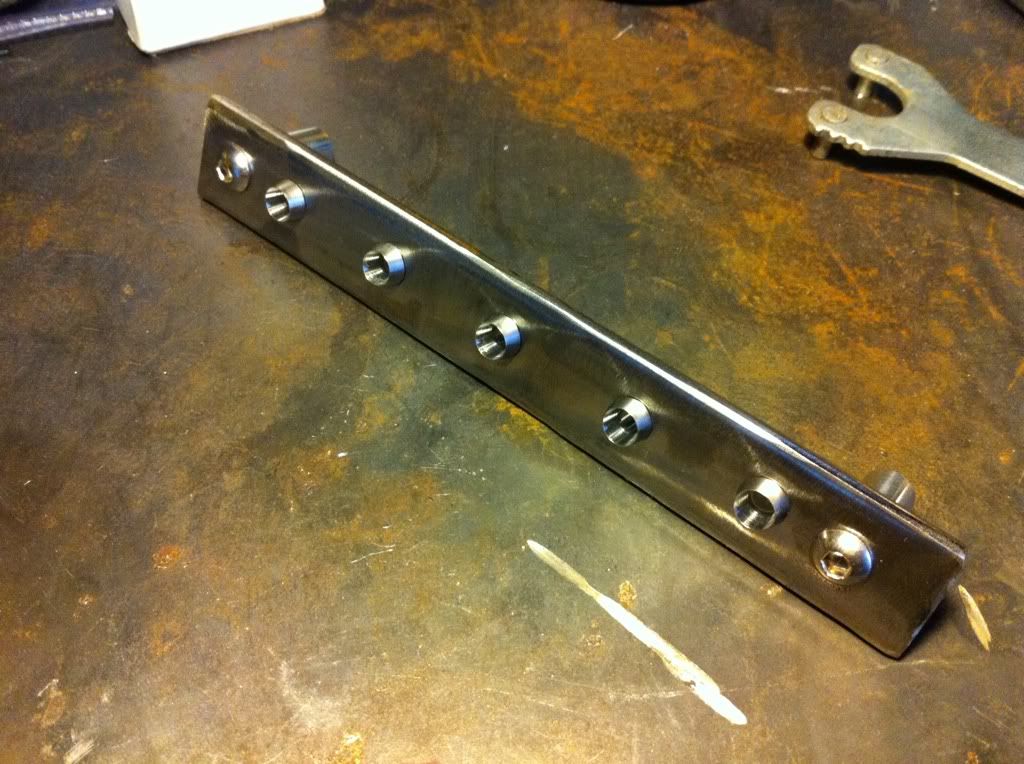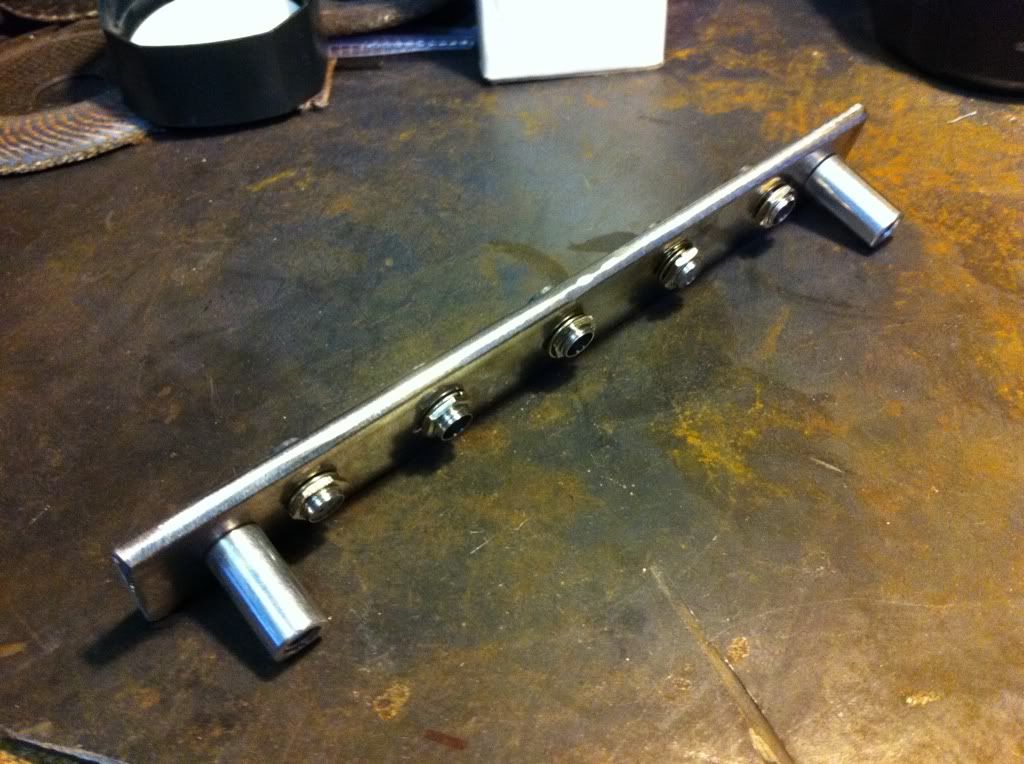 The plan is to drill the top of the tube and weld the lugs in place to give a neat fit inside....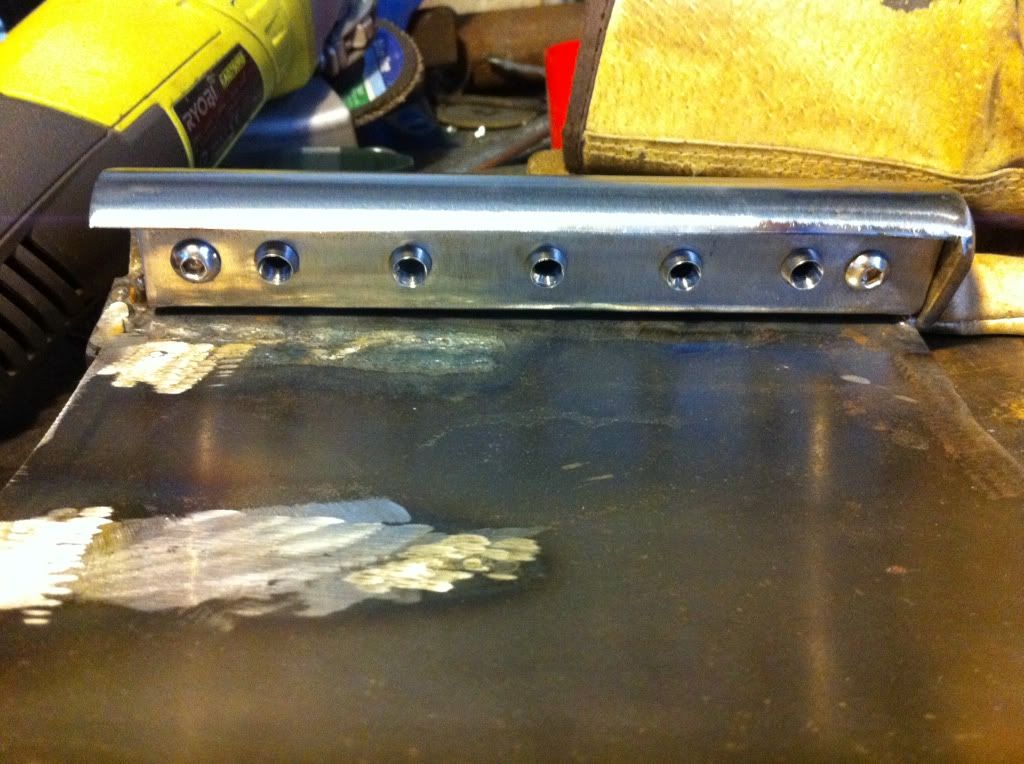 Then welded the bugger firmly in place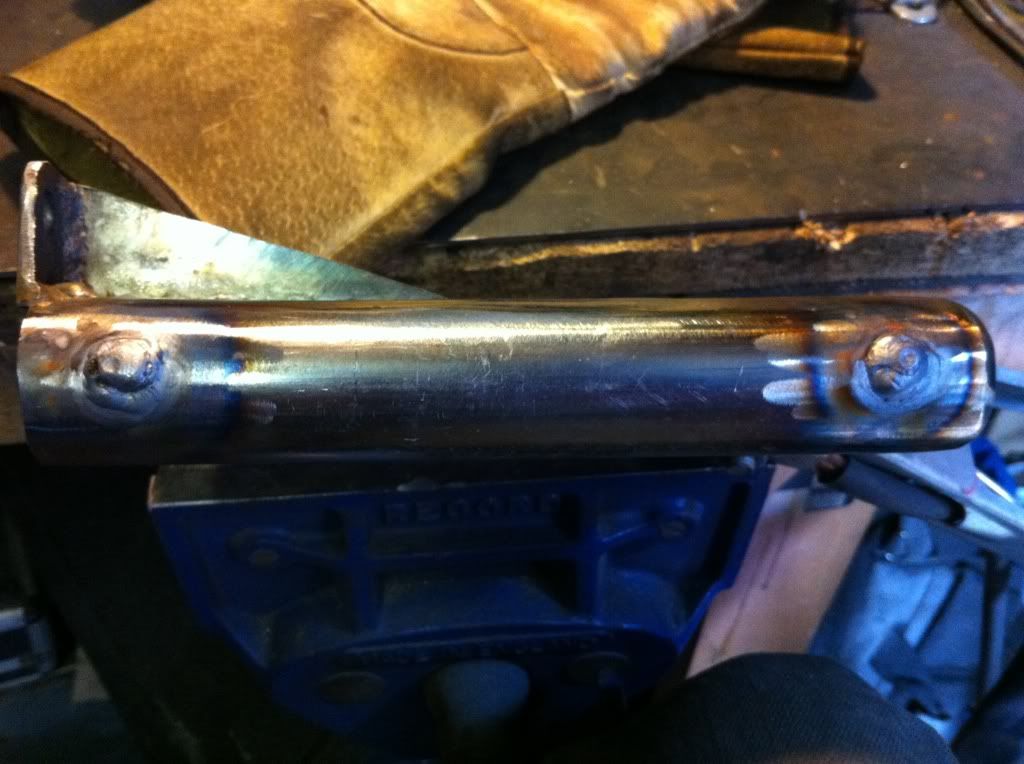 Cleaned it all up with the flapper disc and its looking a neat job!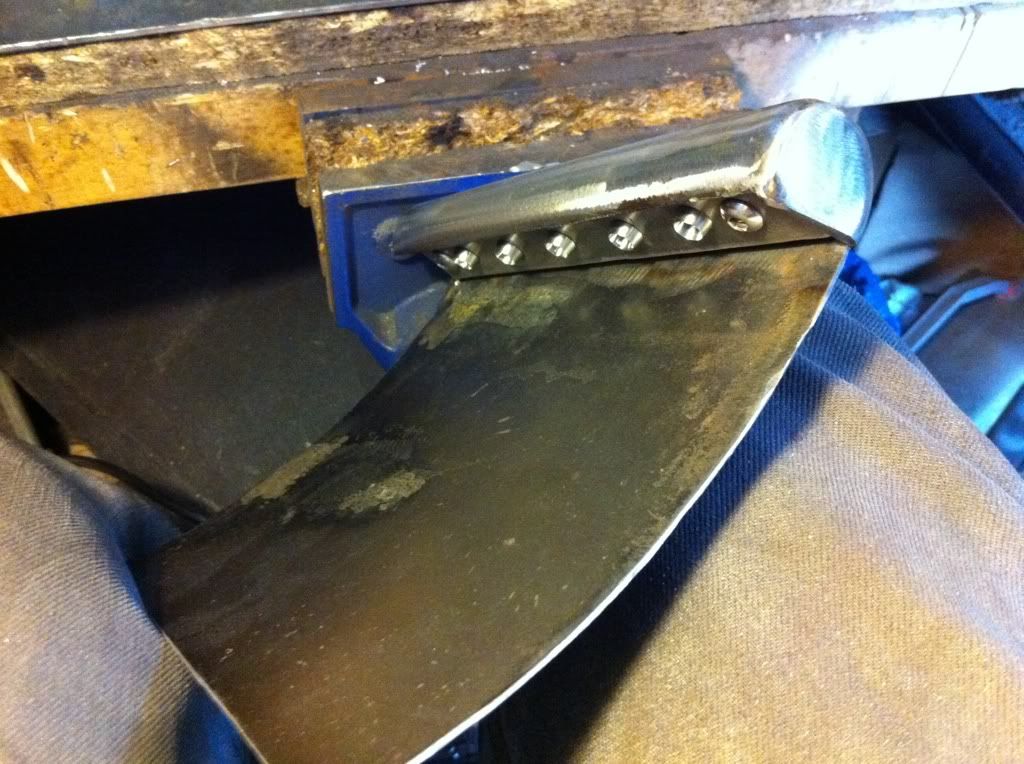 I haven't 100% decided on colours yet - but I have some matt black plasticoat spray lying around which I used in the spray booth!!!!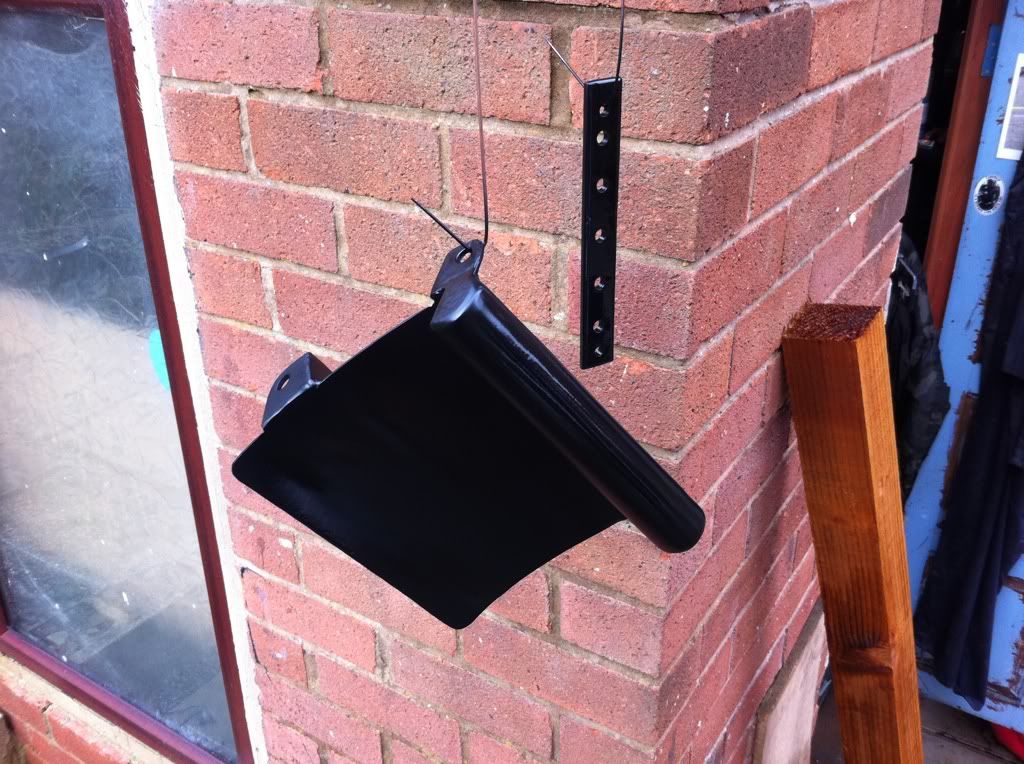 After suitable drying time it was re-assembled:-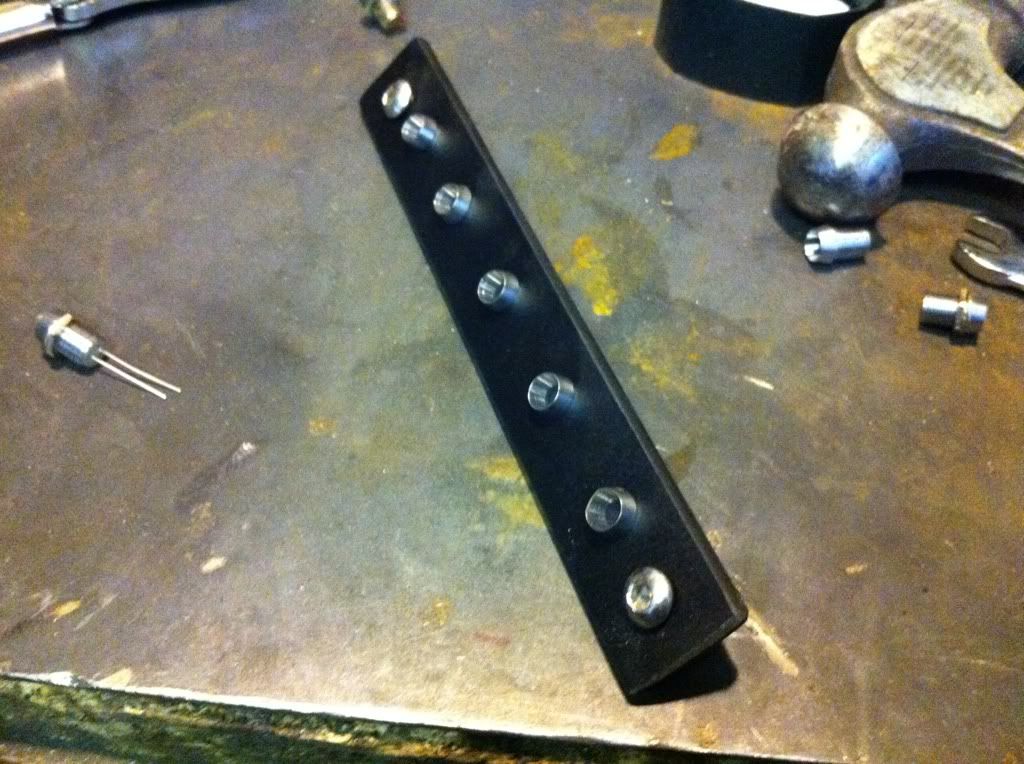 and I'm a happy boy!
Need to get some other LED's - I thought I had 5mm white ones, but turns out they are blue. I'll order them today, and get it wired in the week.