Final job for today - rear light mount.
I thought I may as well stick with the same style as the front mount, but just have 1 wing instead.
This spring proved to be perfect as the loop could be used to attach to the frame.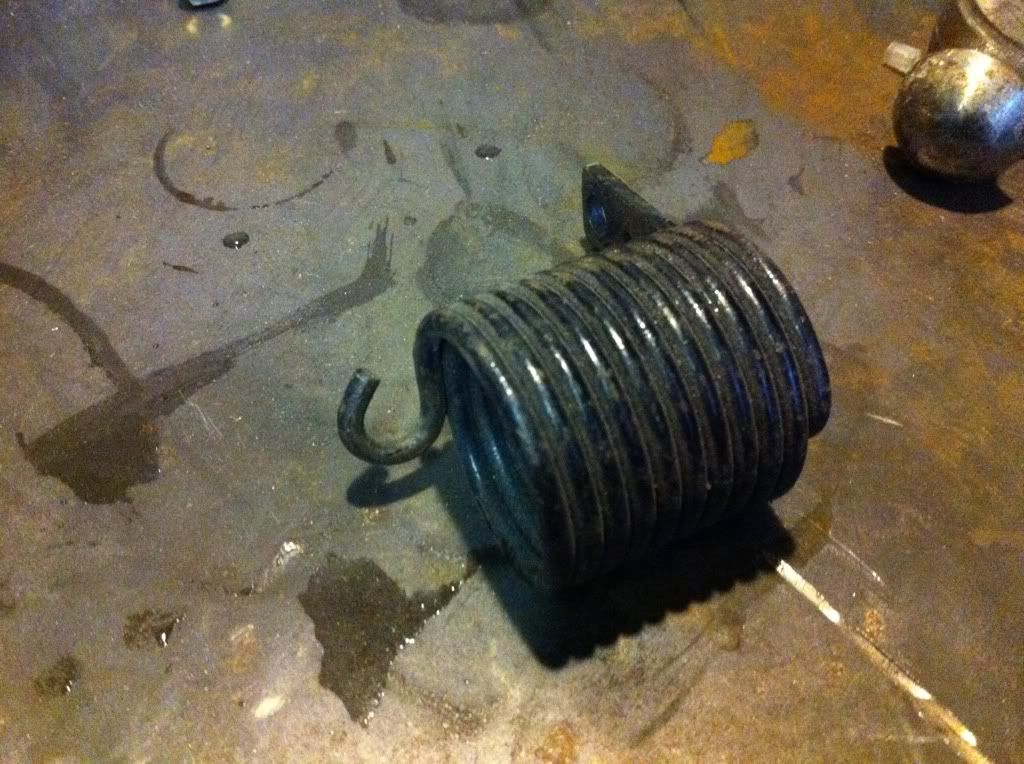 I then cut out the rings I needed - I halved the big spring first by using the TIG to blast through one of the rings, and then cut back to where I wanted with the angle grinder:-
Welded up the bottom as with the fron to limit movement.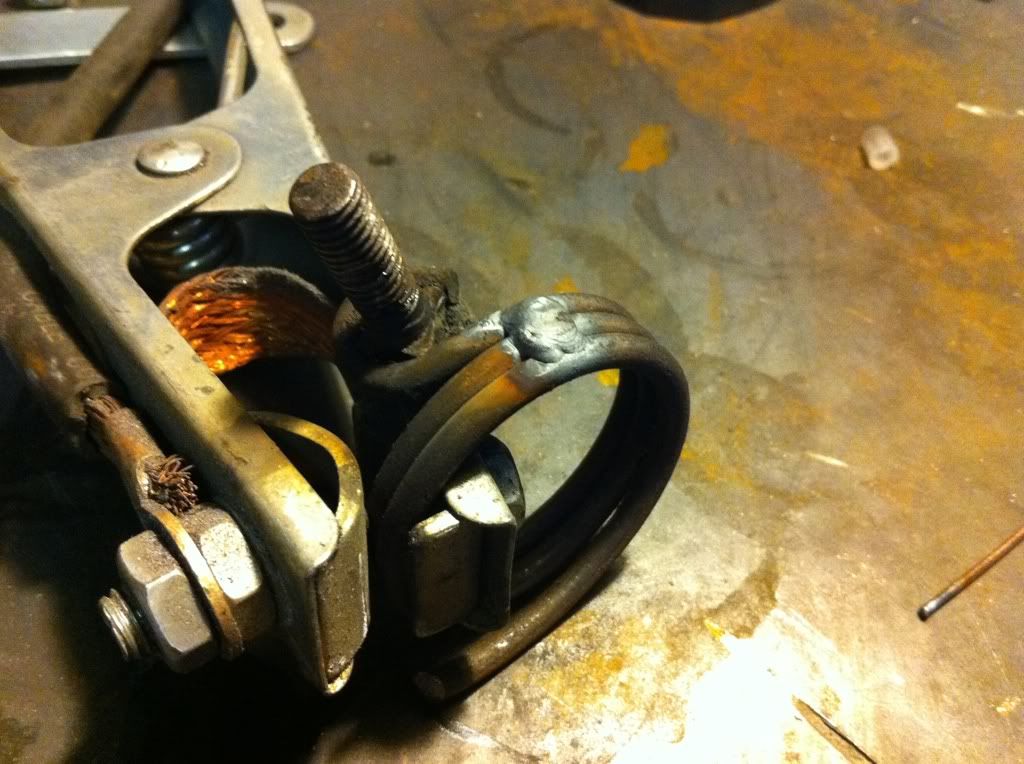 Then I had to bend out the end to allow for the wing to be added (not as easy as it looks!)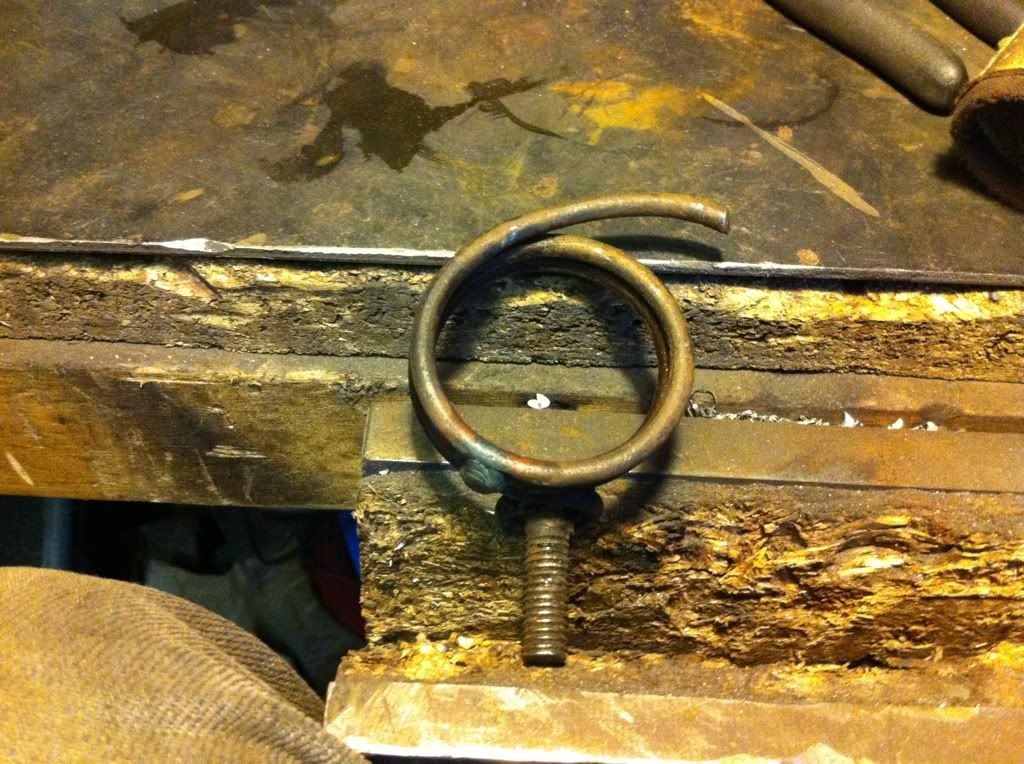 Good old sharpie once again to mark out the shape on some 5mm steel
Plenty of cutting and grinding later, and i was reasonably happy with the wing:-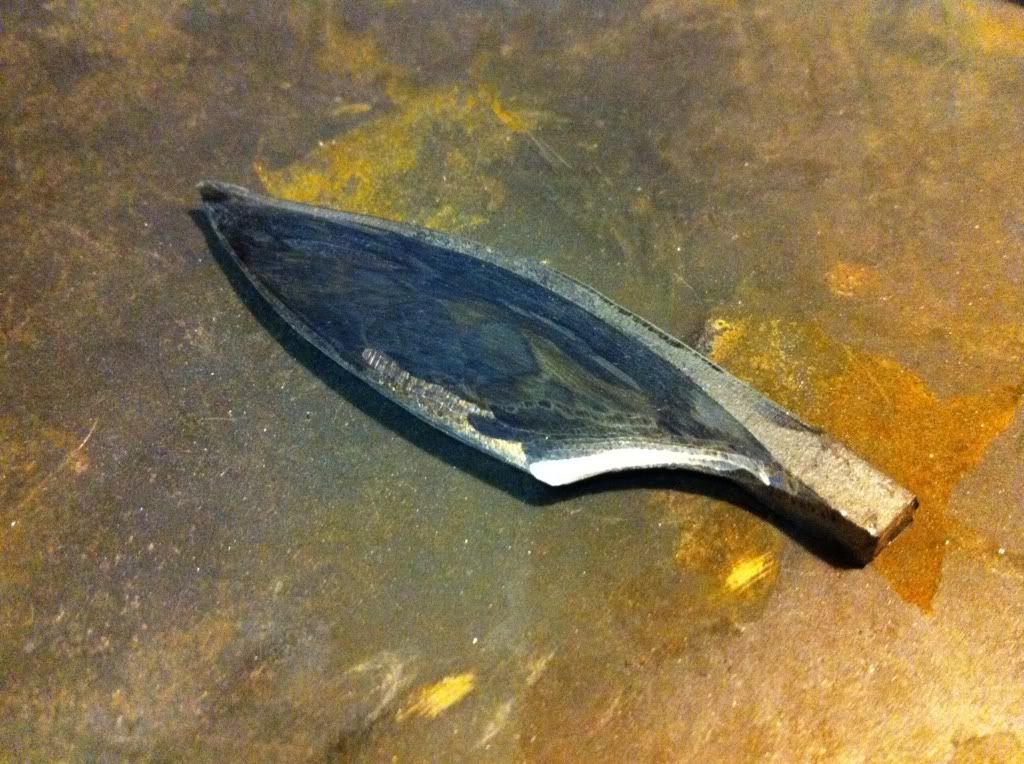 oh - yeh I did both sides....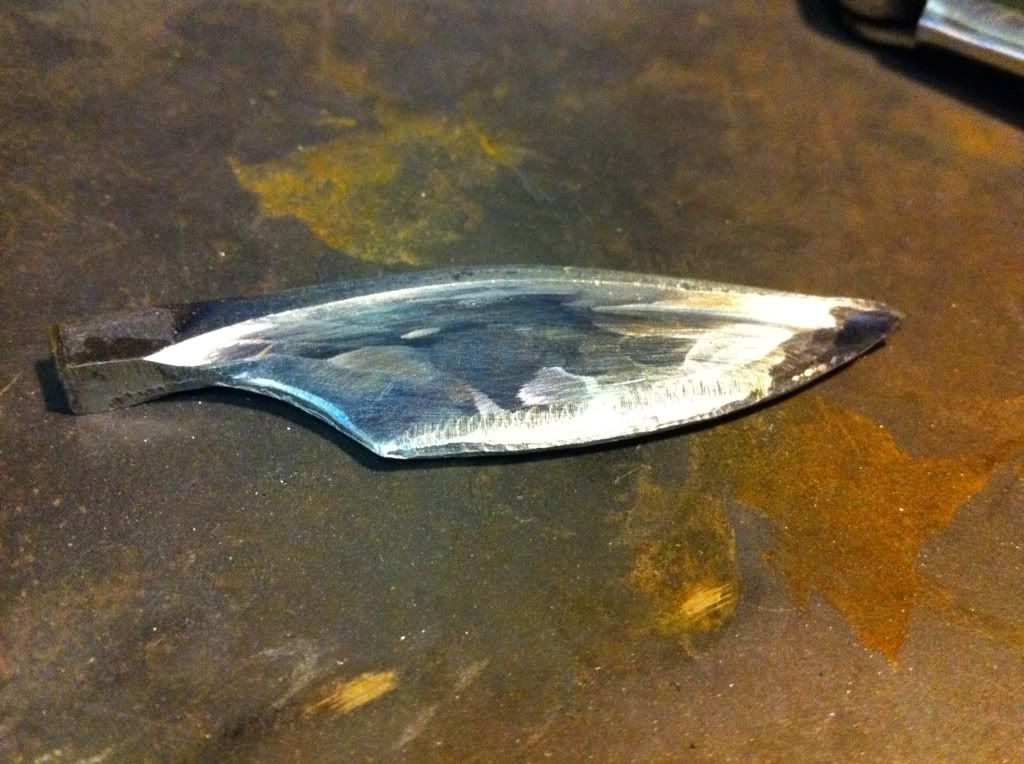 Offered it up for welding:-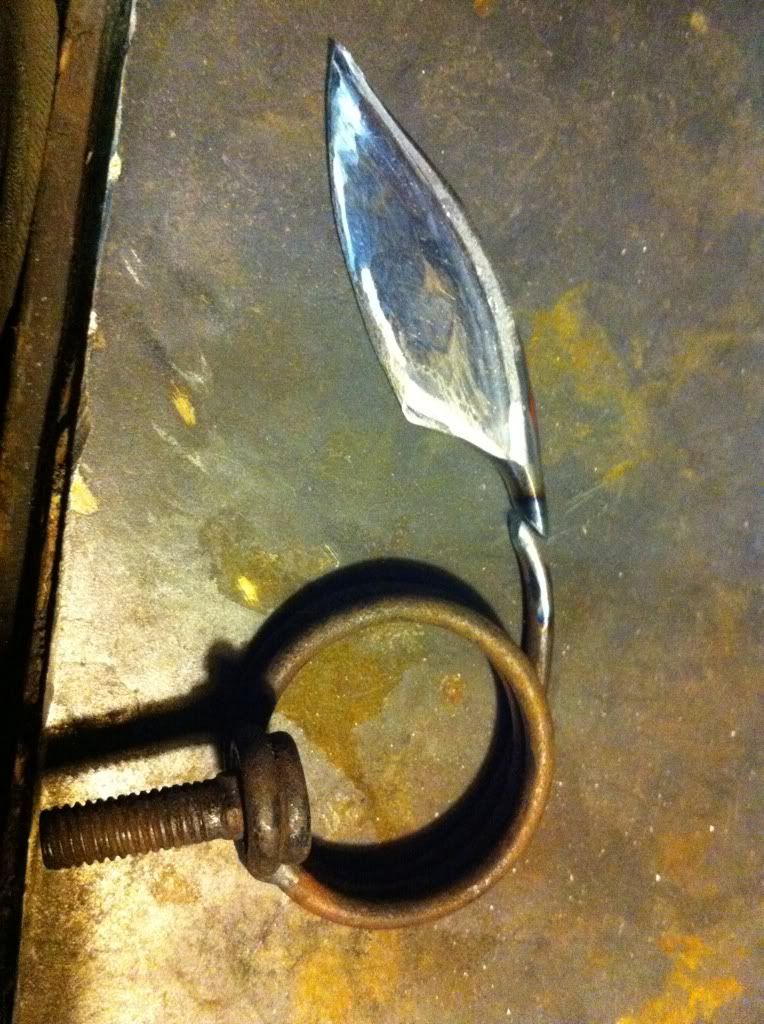 Then welded the bugger in place and ground back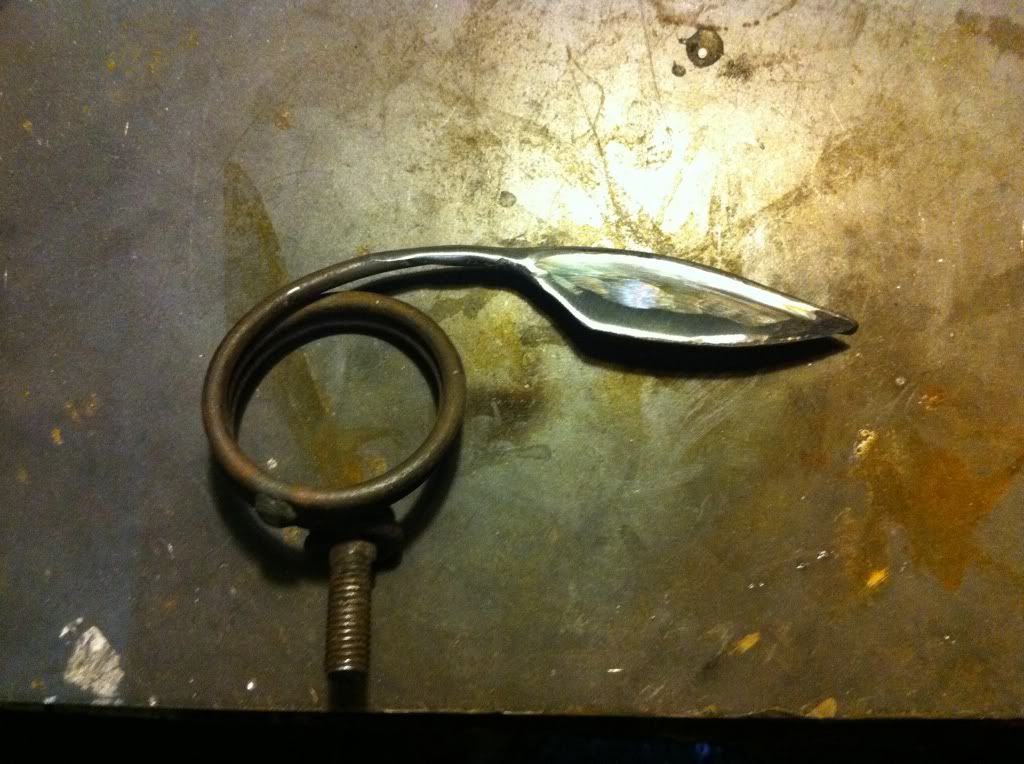 Again - pretty happy with the outcome!