Wanted to get the inverted levers ticked off the list today. The guy that made the levers origionaly made them to fit in a pair of triumph bars I had, when I changed the the flat drag bars the levers were a sloppy fit..
I made up a shim from some beer can metal, but the levers still rotate with some pressure...
Am I doing this right? Should I use a grub screw to lock it in place?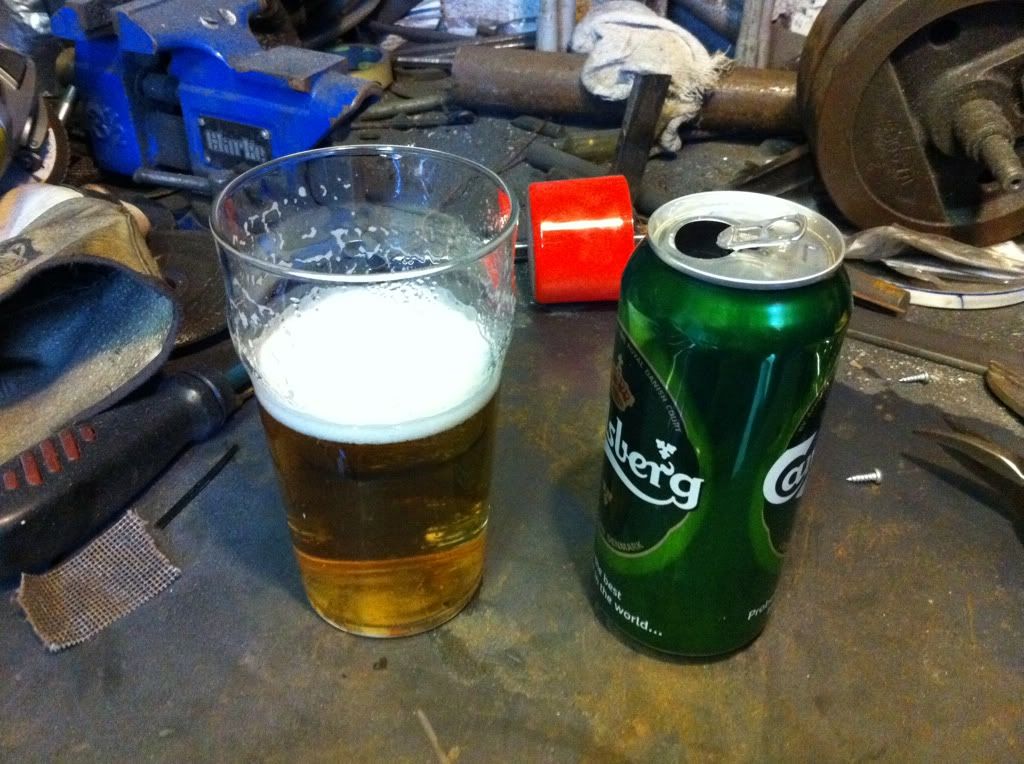 Oh and yeh, I had to drink the beer first! Grrrr! What a wild madman I am! Grrrr!