Today's efforts in the shed:-
First job was properly mounting the tank - the frame had these pressings in to hold the original tank - so they needed to be cut off..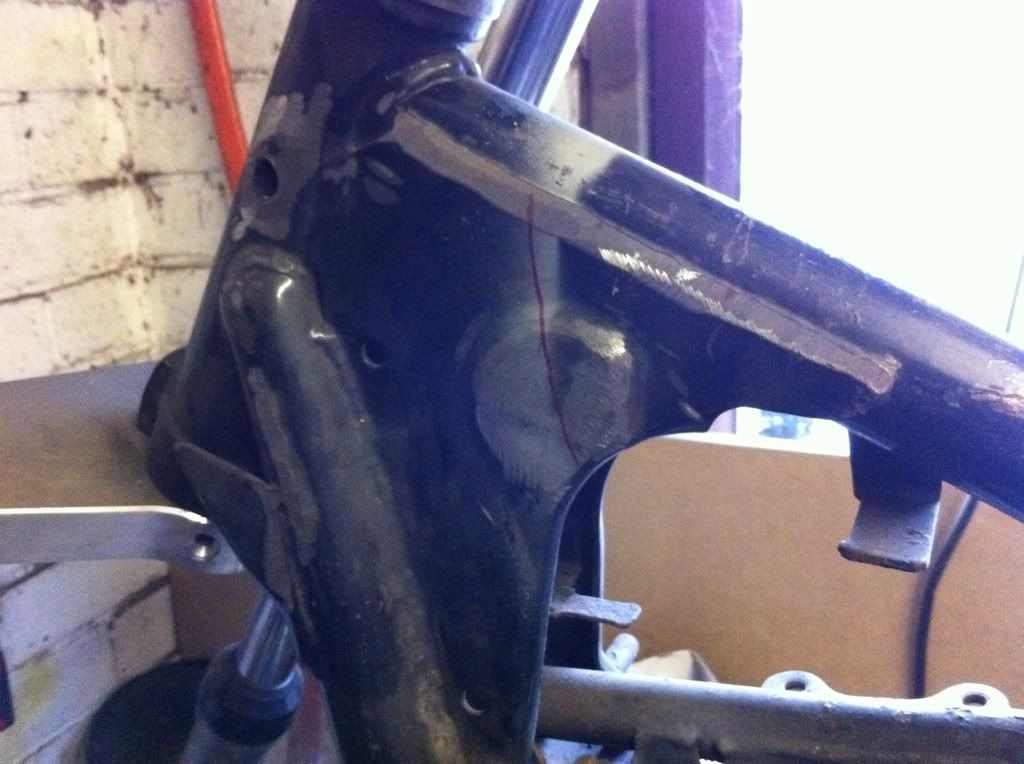 With the engine out it was great to be able to get to the other side of the frame too, decided the best course of action was to cut a section out completely and put a decent piece of plate into fill the void:-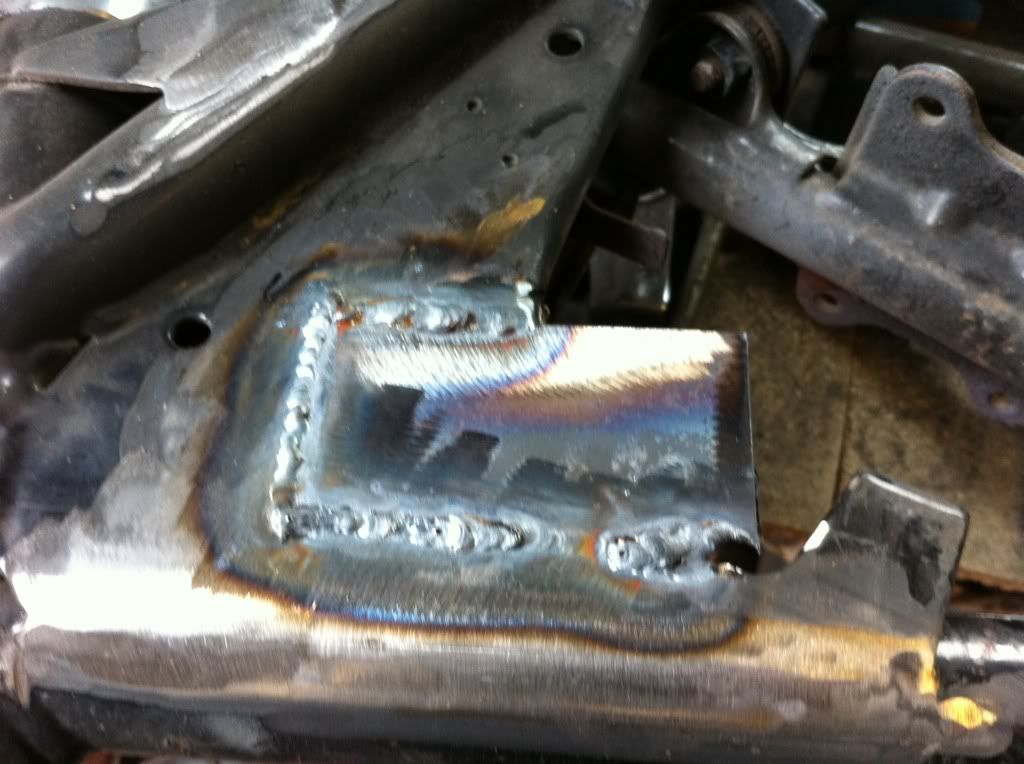 and the other side likewise:-
Quickly ground it all back and it was looking pretty good!
Next up - marked out the holes from the tank, drilled the frame and put some threaded inserts in:-
Must have forgotten to take pictures of them welded up, but that's one ticked off the list!
The shovel / sidecar number plate mount had a chop down as I've gone for a smaller number plate. it looks MUCH better!
Next up - Speedo mount - I hadn't planned to use an ammeter, but I thought a cluster of controls would look much better. Here are the dials I have. I would like the speedo to be black with white writing, but that'll be one for the future to worry about…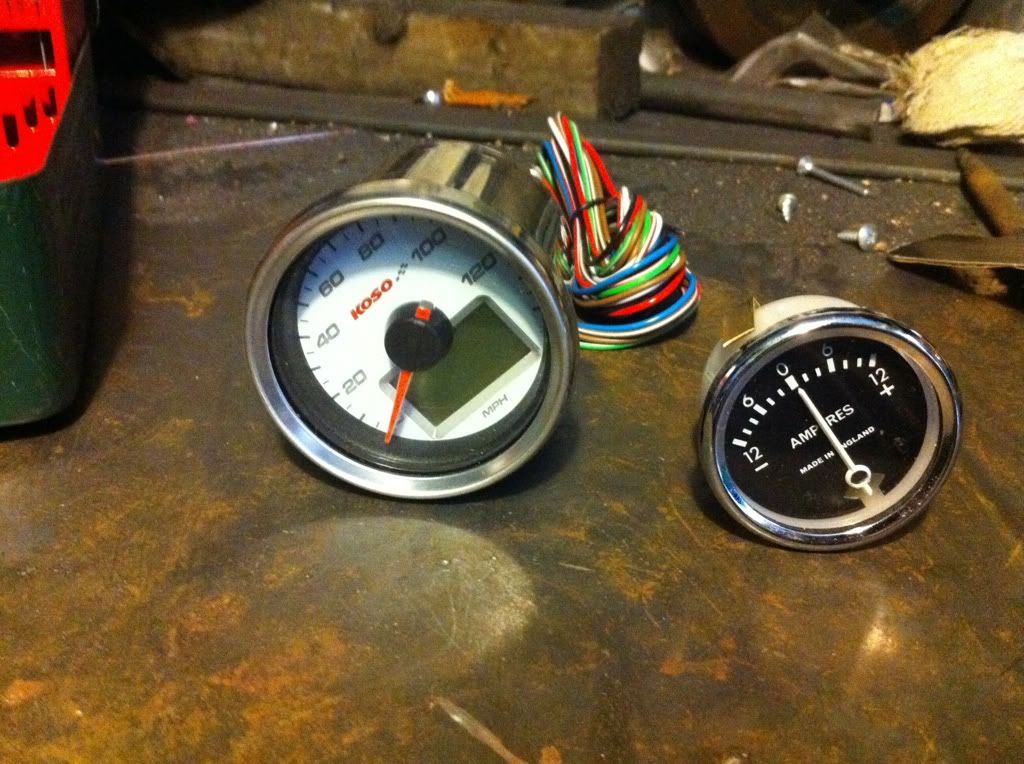 I intent to mount the controls so they are to the right side of the tank, so free sketched the layout of the units onto the insert of the speedo box:-
I tried to take a pic next to the tank, but it didn't come out properly - but this is (very) roughly the effect I am after….
Picked up some 5mm Alloy in Newark a while back, that's what I'll be using - this is a quick mock up of the dial positions
Instead of a boring flat panel I hope to bend the panel twice, to give a slight stepped effect - I attempted to bend it by hand, but it wasn't so easy - I figured it would be easier when I had removed some of the waste….
And after a bit of grinding:-
I'll need to have a bit more time sorting these out, and getting the circles more accurate….
Finally I threaded the front of the yokes to take the headlight mount, as it first went on:-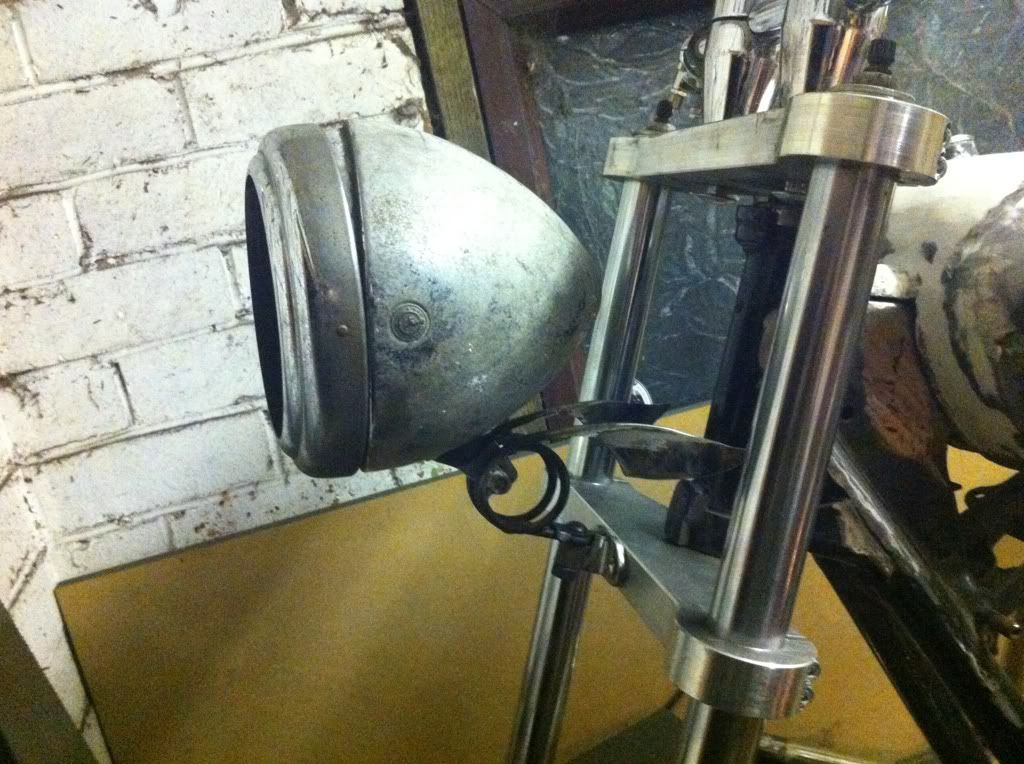 looks good - although it sticks too far forward.
It will need to be more like this:-
more adaptation required!