Got my work done early today, so nipped out the shed.

Next on the list:-

Move the petrol tank fuel tap. Where it was on the tank at present it went straight down onto the head of the engine, with no room for pipes. I was dead lucky, I got some fuel taps from Madness a while back for the NSU tank - one of them fits the existing thread perfectly!

first job, cut the old thread out:-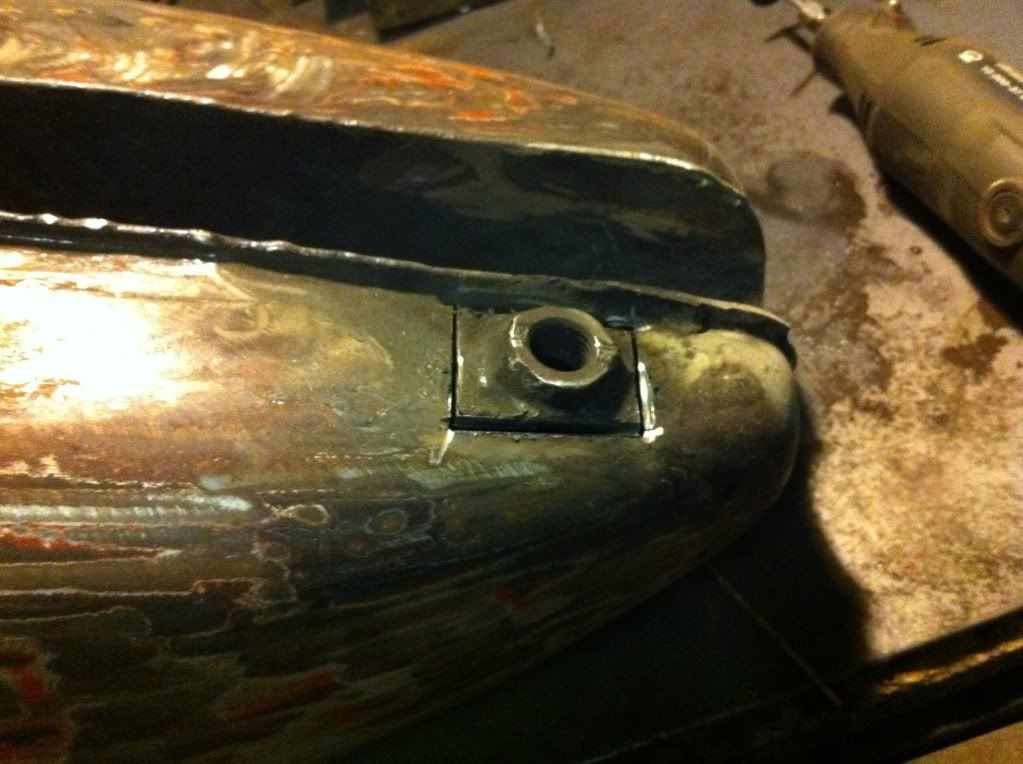 Cleaned up around the hole, then losely tacked in a blanking panel. still find it a bugger welding bits and bobs like this in with the tig (need another arm really) but I got a set of magnet holder things that really make a difference.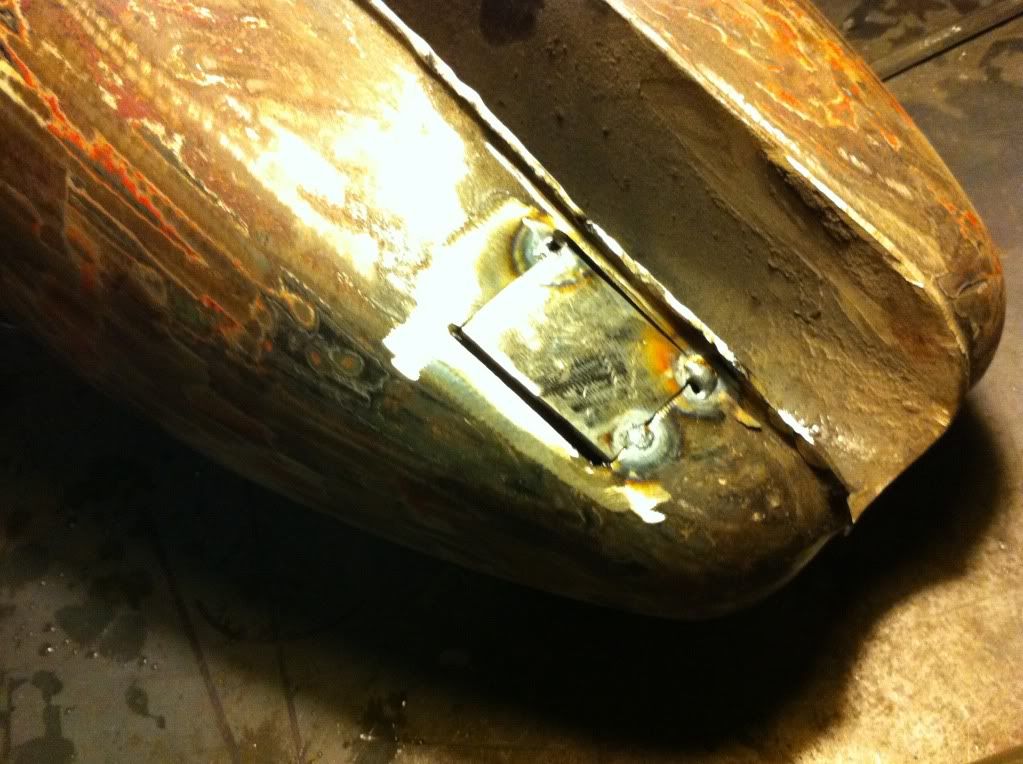 There was a bit of a gap due to my shoddy cutting of the blanking panel, so ran a thich bead of weld to start, then went over it all to get it all properly fused together...




After a little tickle with the angle grinder its looking alright!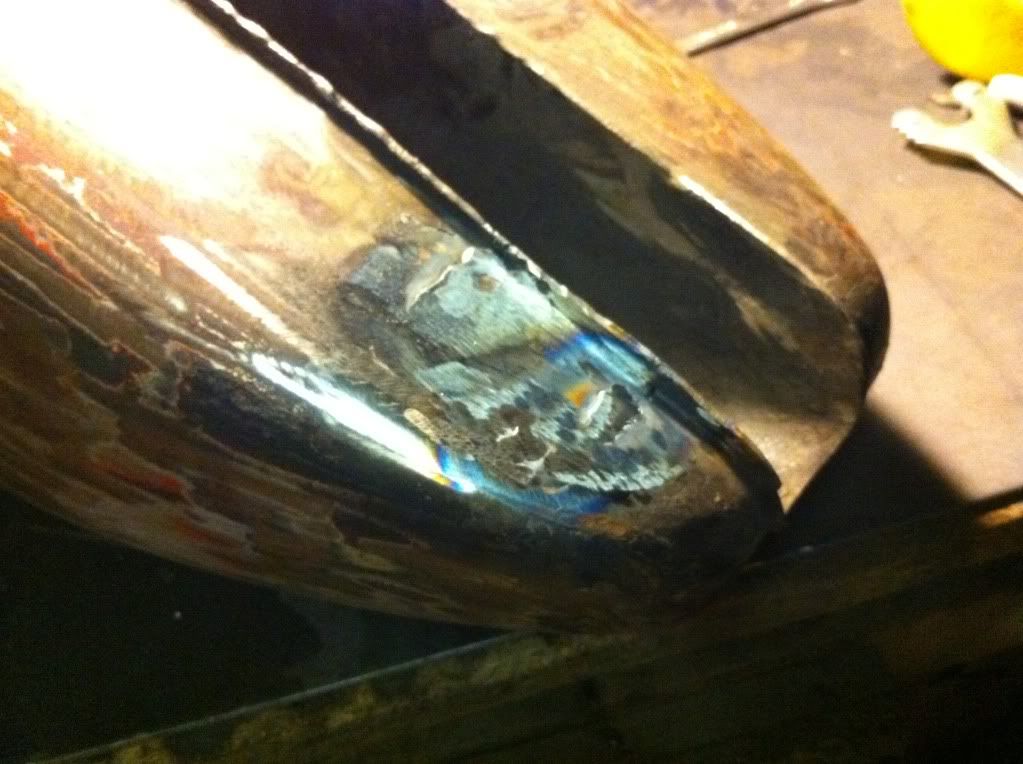 Next Step - re-locate the tap.

Drilled a suitibly sized hole in the end on the tank..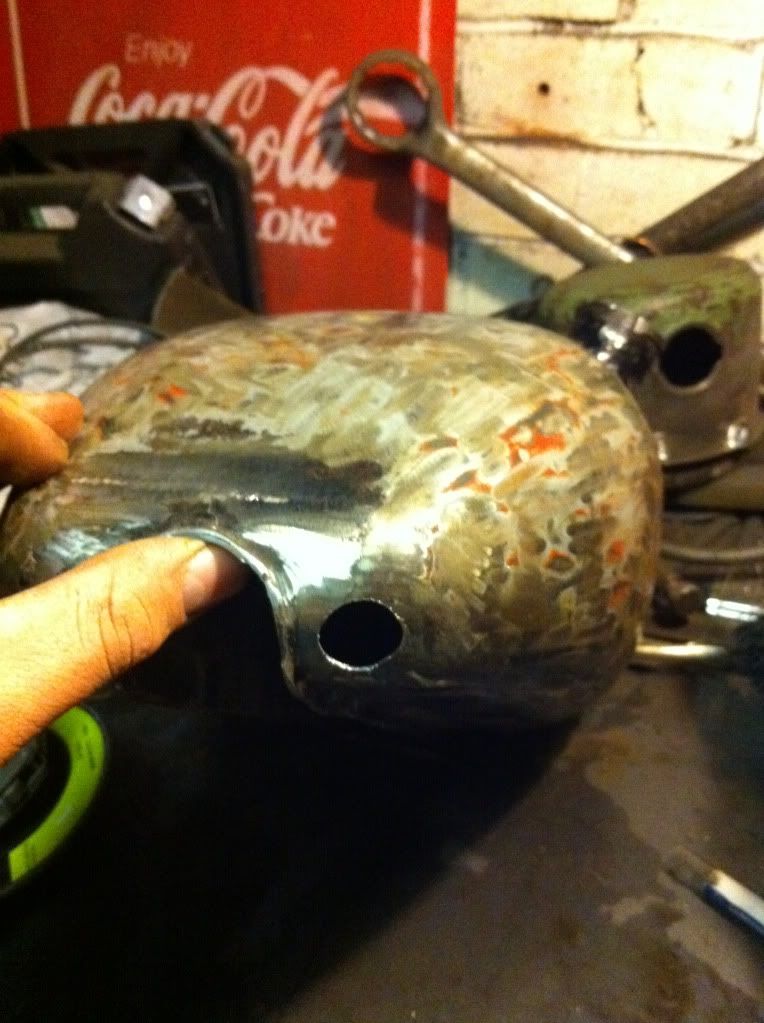 Tacked it in place with the tap in the right position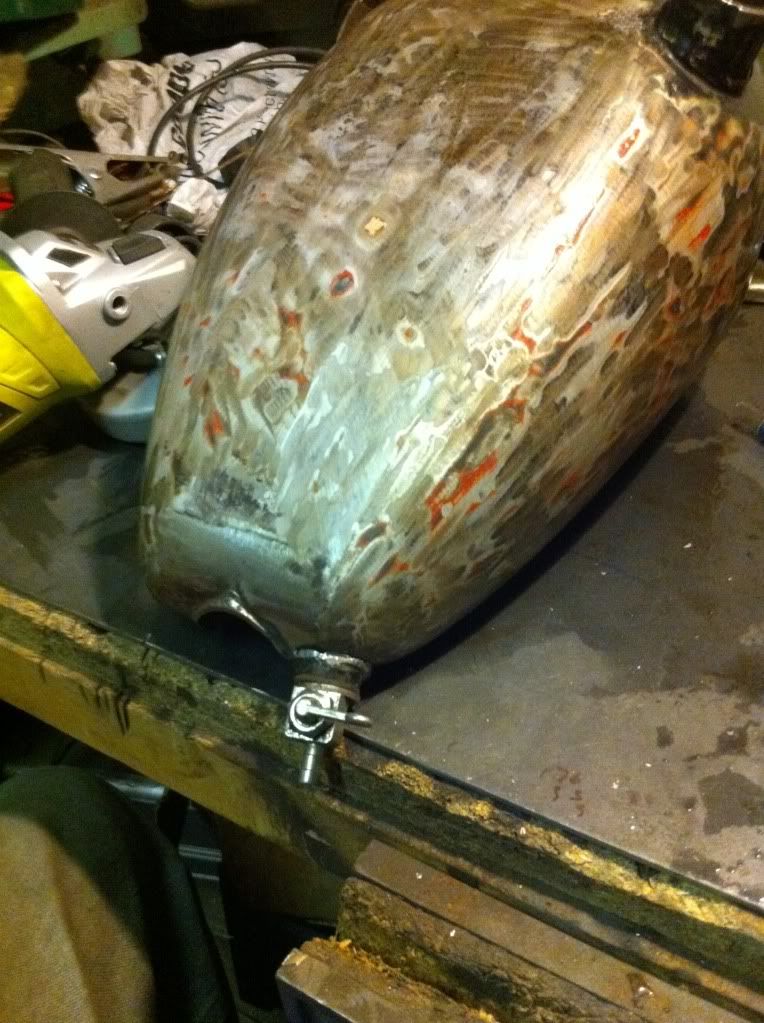 took the tap off and welded it up good and propper!

Cleaned it up with the angle grinder and it was looking smart! BY THE WAY - FLAP DISCS FOR ANGLE GRINDERS ARE THE MOST AWESOME THING EVER!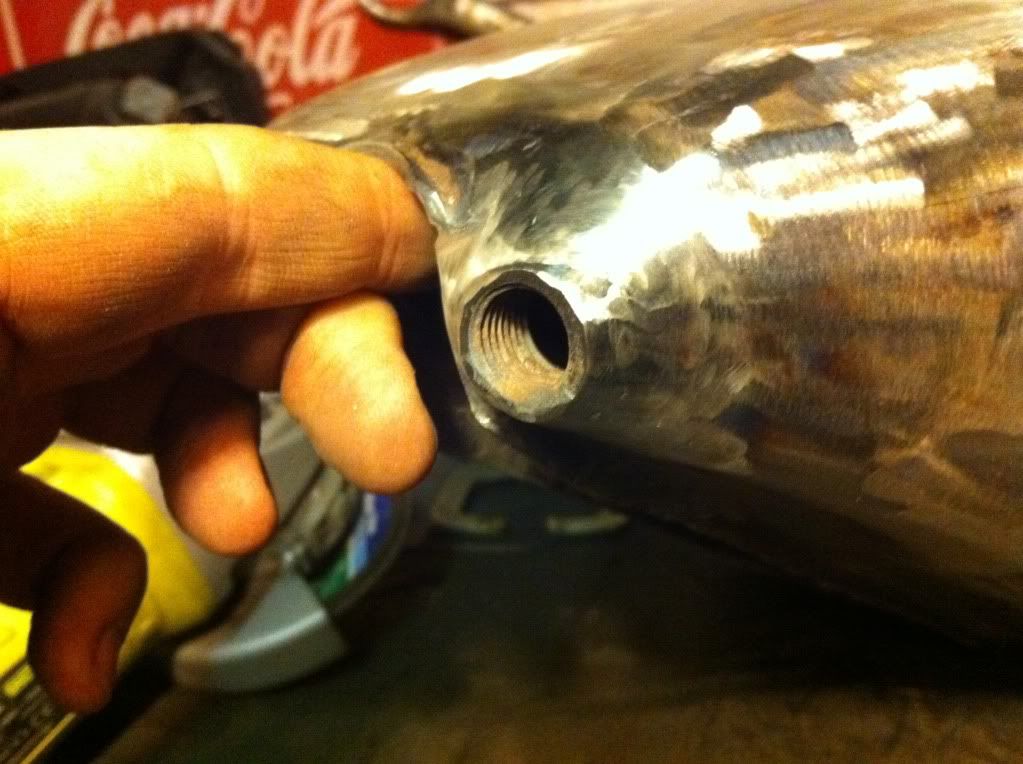 Started stripping some more paint off the tank lightly with a flapper disc - dont know if that is a good idea or not, seems to not be eating the metal up too much..........