Had another crack at the stamp for embossing the leather for the new seat. Loads of ideas were banded about over on dirty bobbers, but I thought that I should have a crack with the nylon again, but as Scarlett suggested with lino cutter.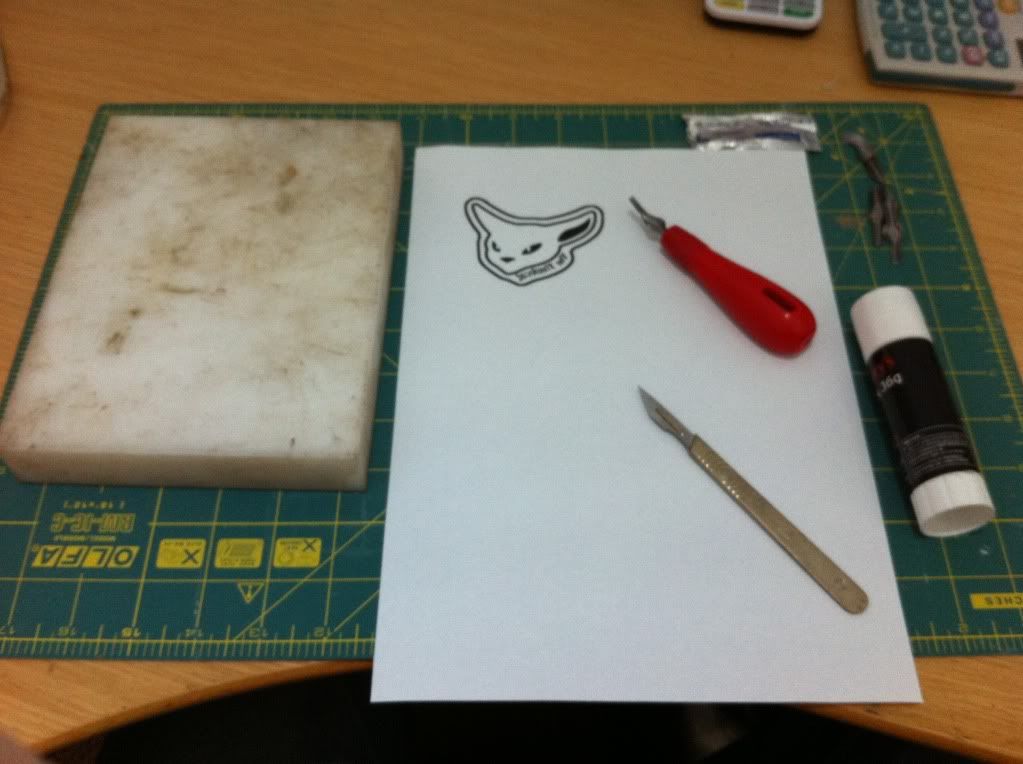 I Cut all the outlines carefully with a scalpel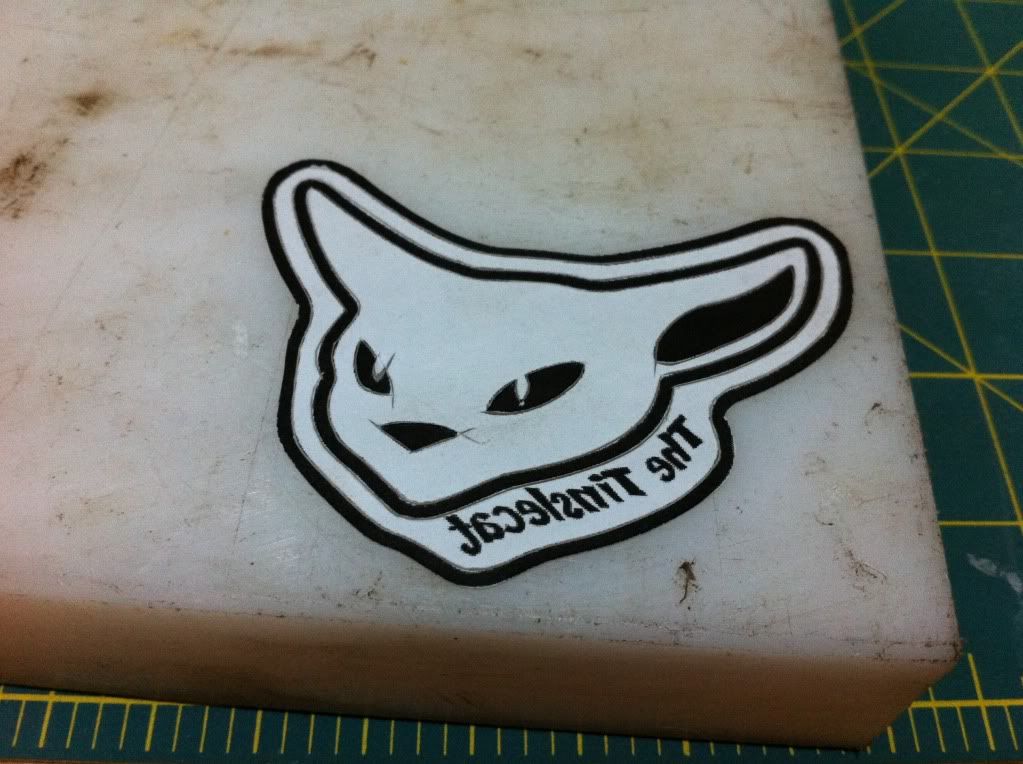 all the big areas were carved using a power carver I got in Lidl on the cheap!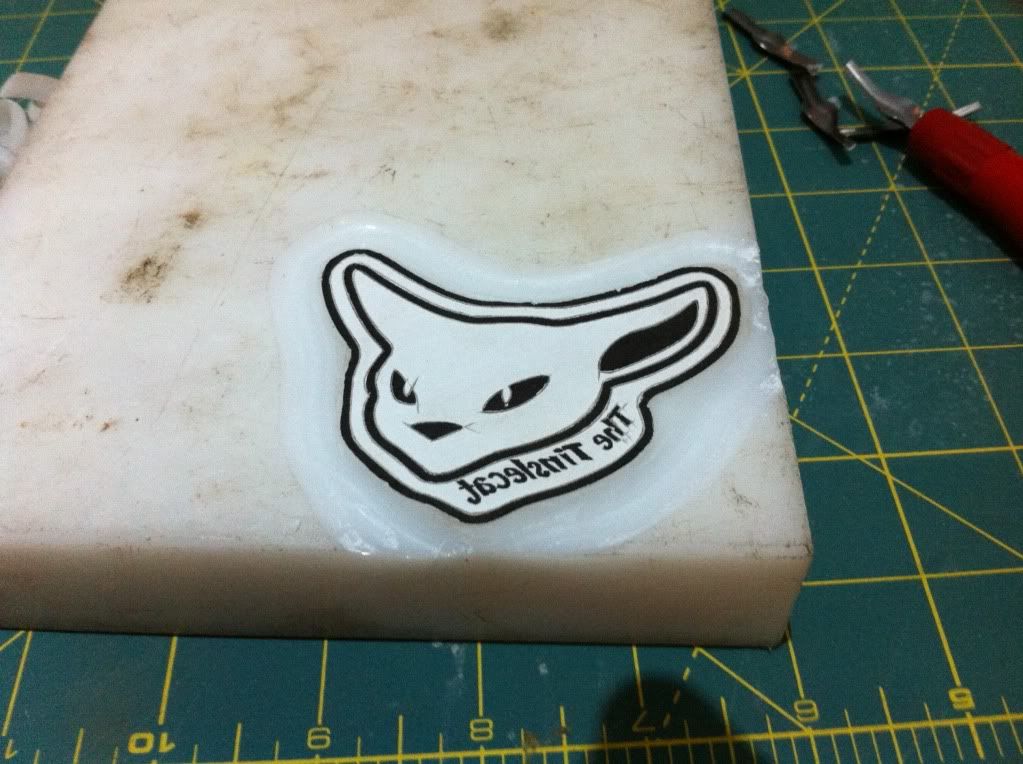 As it progressed I started loosing some of the template, so I used a sharpie pen to colour in all the high spots!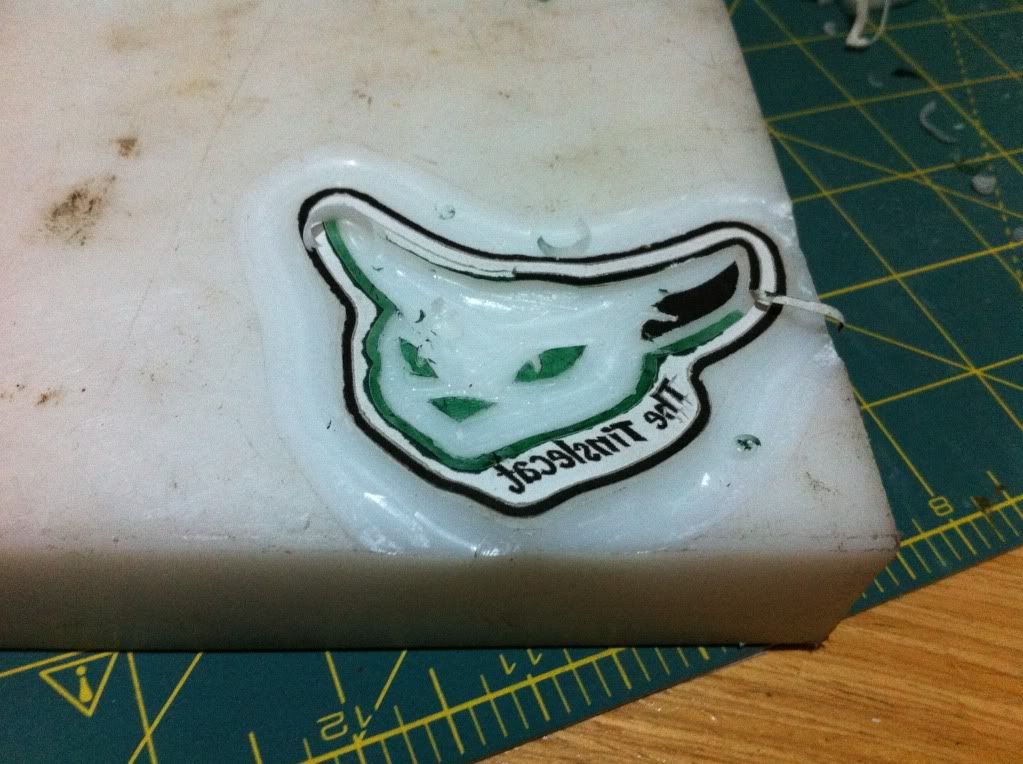 I couldnt get the detail in the lettering I wanted, so I opted for just the cat head. I'll hopefully be able to give it a try next week on the leather..