Ive been wanting to make a sissy bar for the bike. I tried my damnedest yesterday with just propane to heat some bar, but it was just brute strength that got a bit of a bend in my 16mm steel bar.
Decided to bite the bullet and get an oxy-acetylene kit sorted today.
This is the starting point. Not great as I should really be heating a flat bar - but I got impatient yesterday and tried to bend it cold. Not a good idea as it doesnt bend just where you want it to - it bends all along the bar to a lesser extent towards your hands...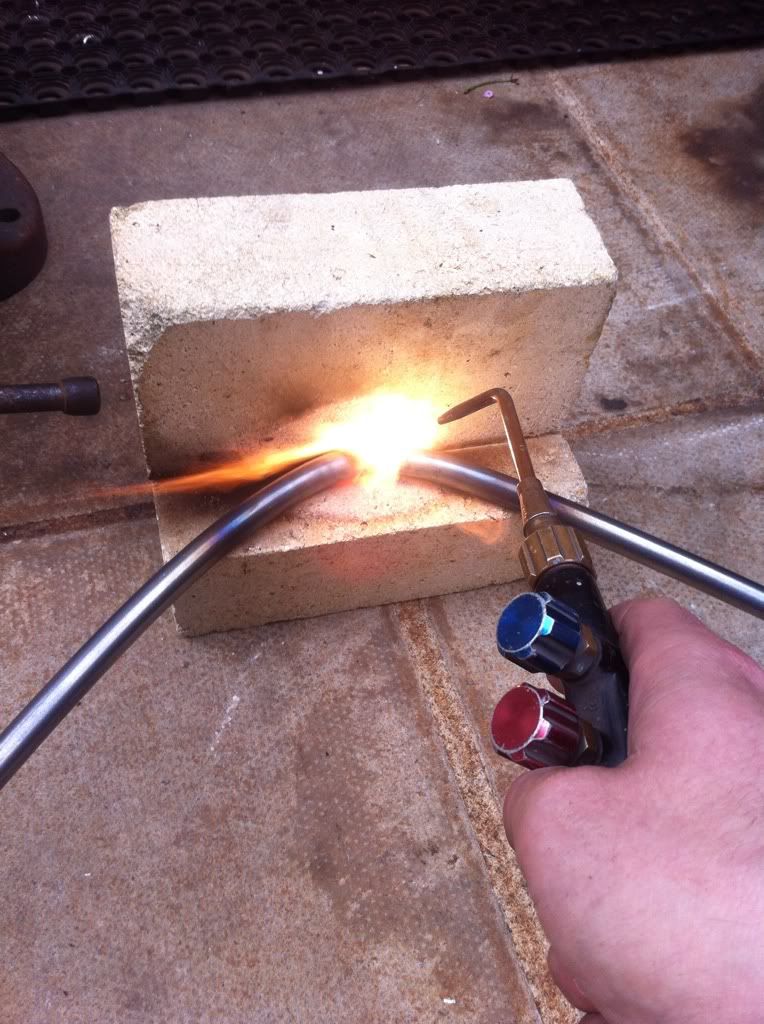 Once heated I bent it round an old socket in the vice. as much at the top bent how I wanted it to, you can now see the results of my impatience, in that the bar was not straight down its length giving an arch rather than a point....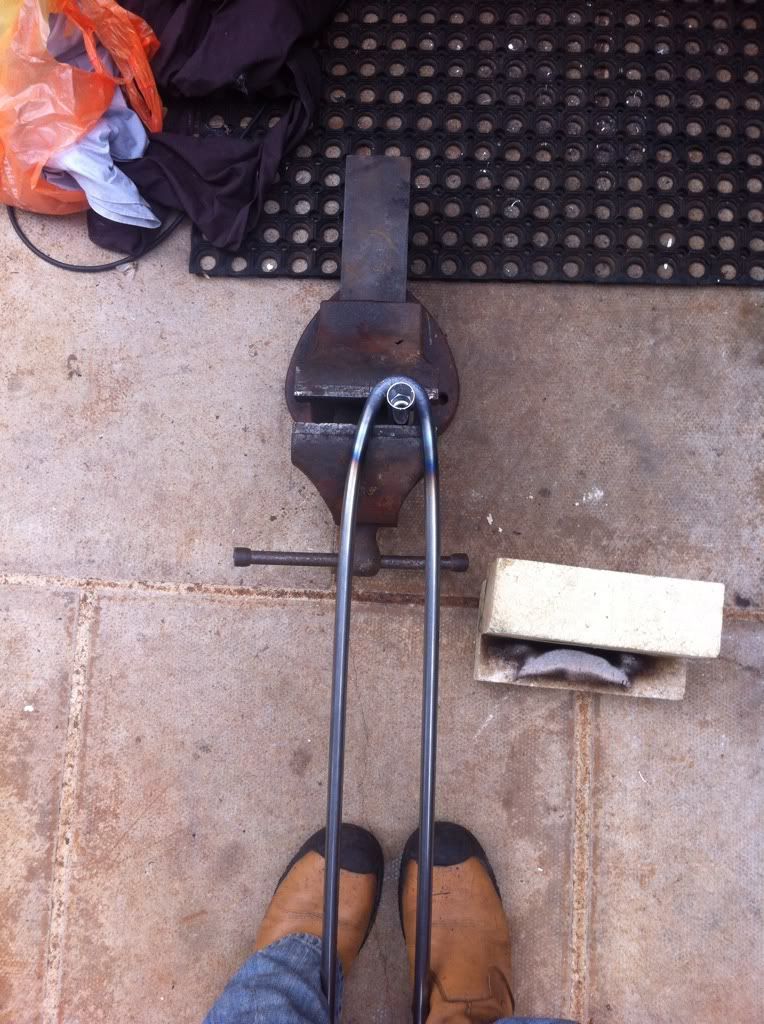 so..... heat up the area - all the area that was curved was heated (the picture may be a bit deceiving)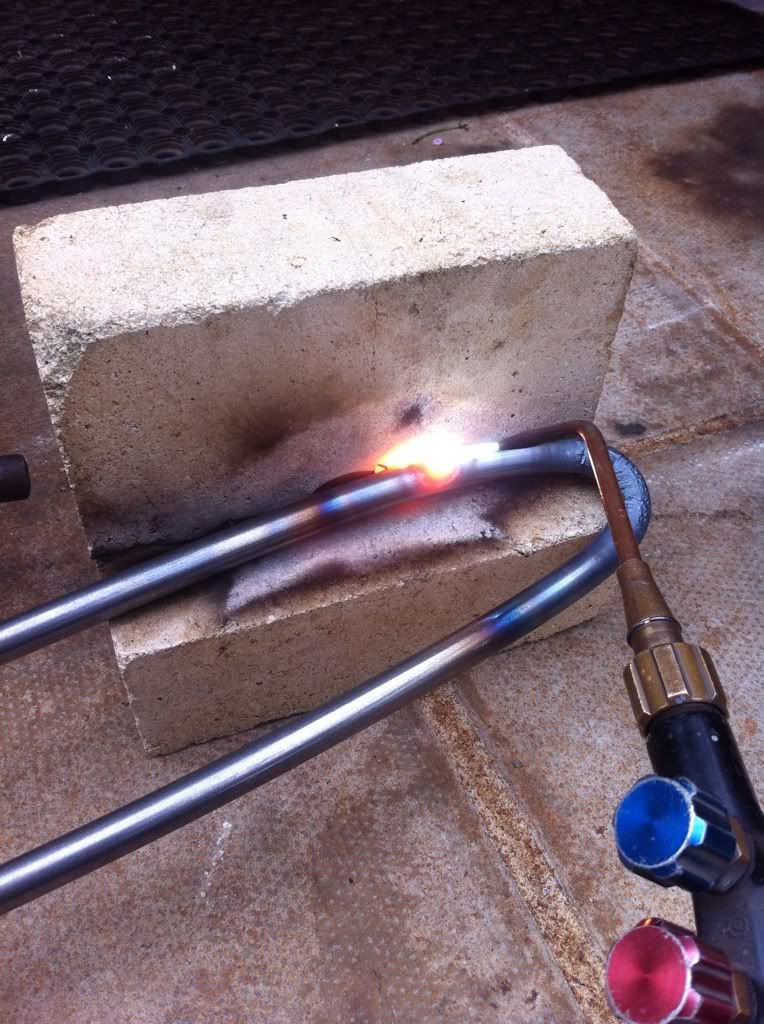 got my mix a bit high on acetylene to start hence the soot - but I think you can see the difference left and right now....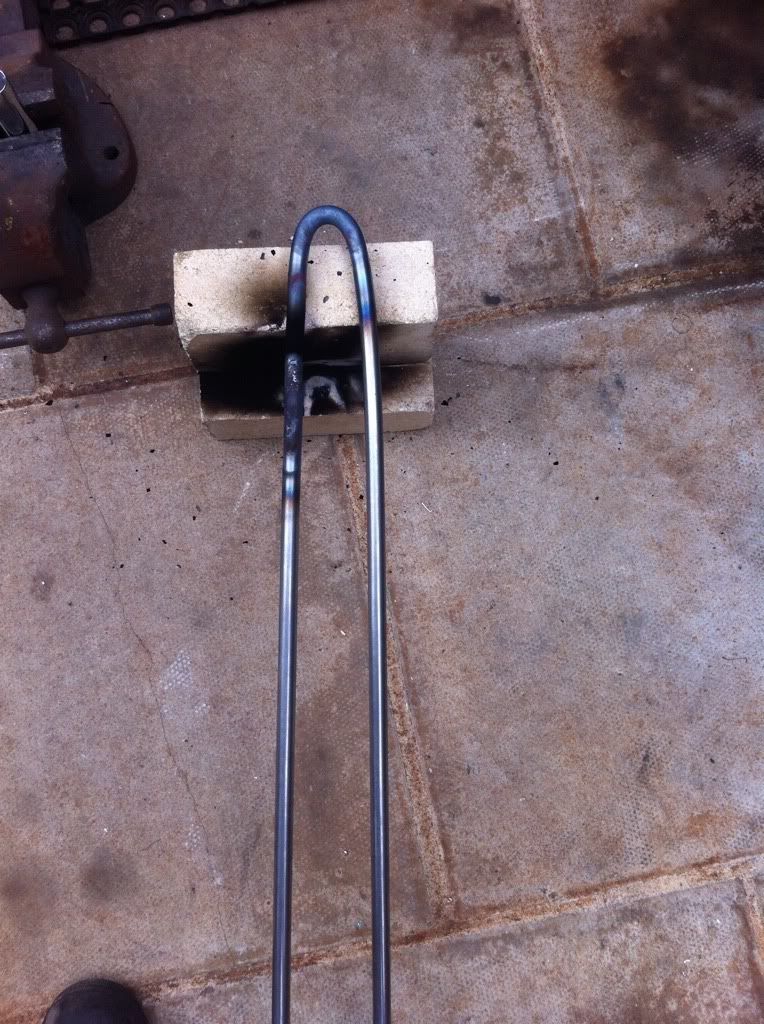 then sorted the other side...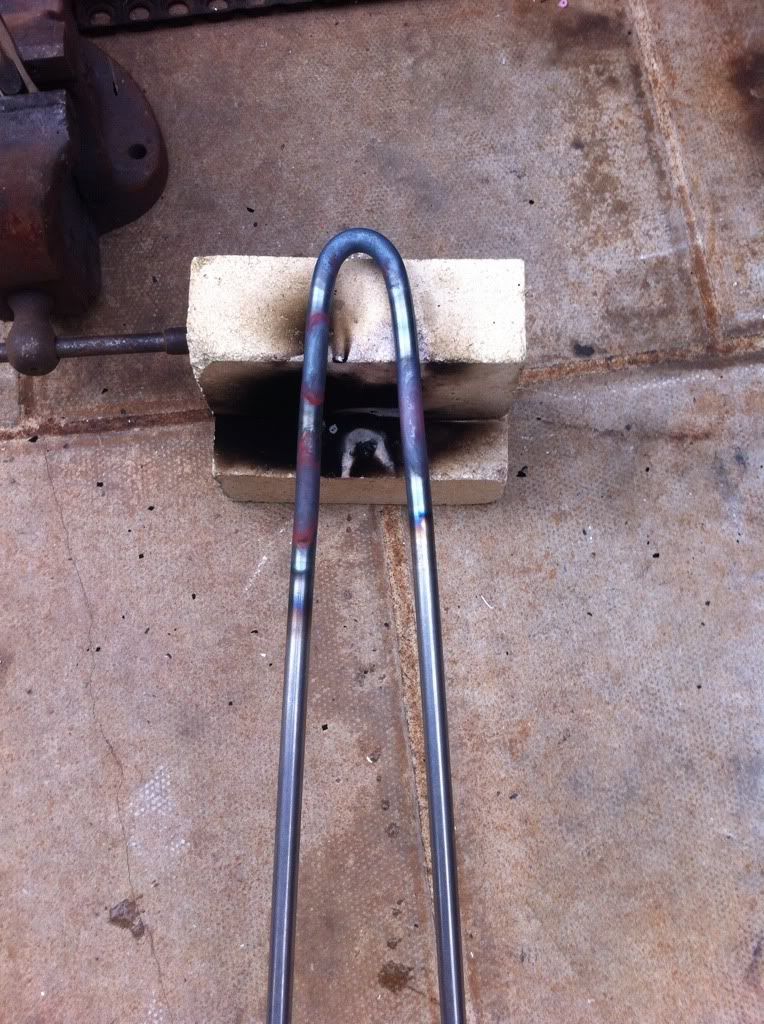 next up - the kick back at the top - just put it in the vice and heated up...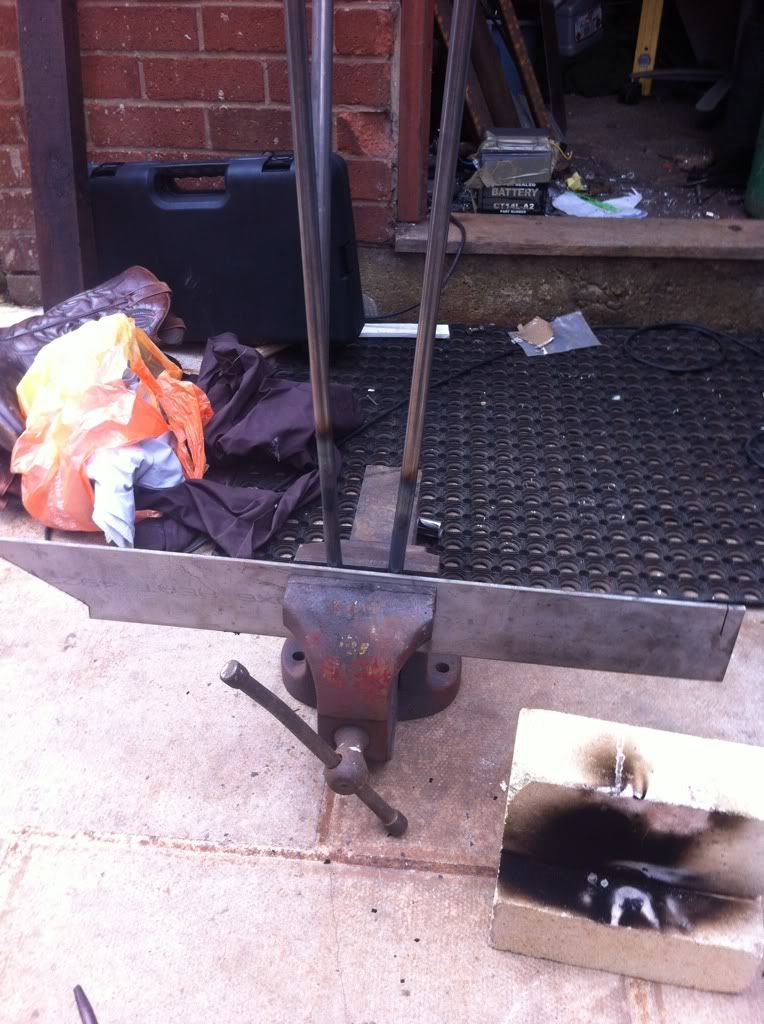 first try on the bike....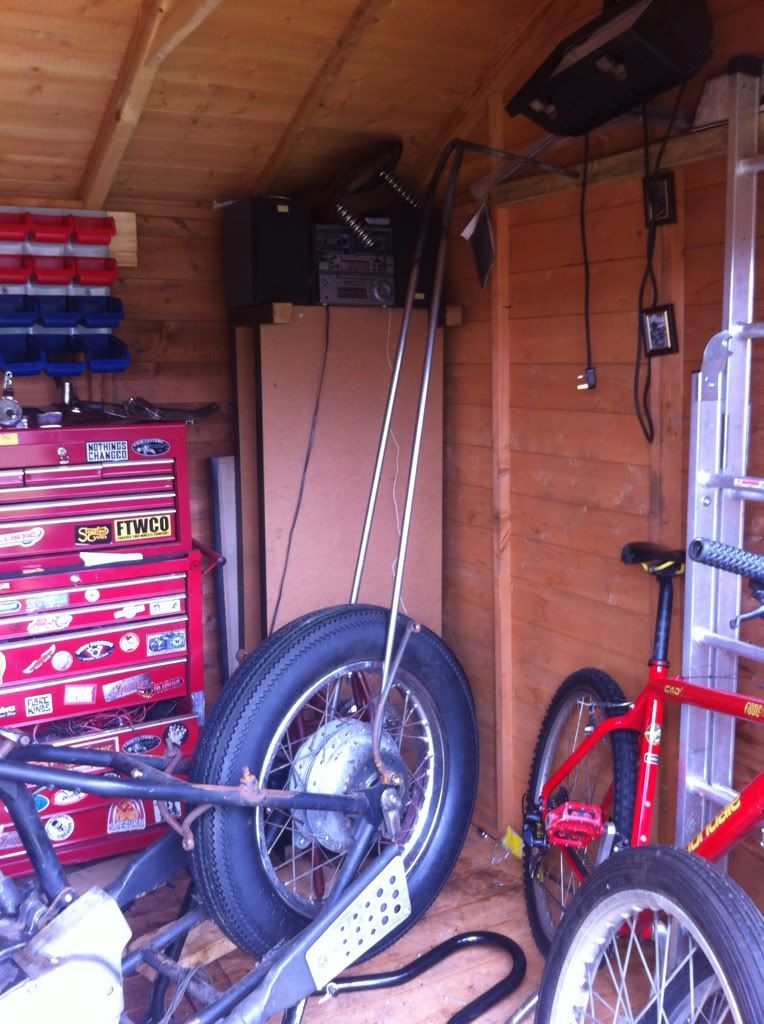 oh how I wanted it this high!
it was taller than me (6'5) an would have looked mental!
so much so I couldn't get it quite in shot....
as you can see it was far too skinny to get past the wheel properly - now the fun began!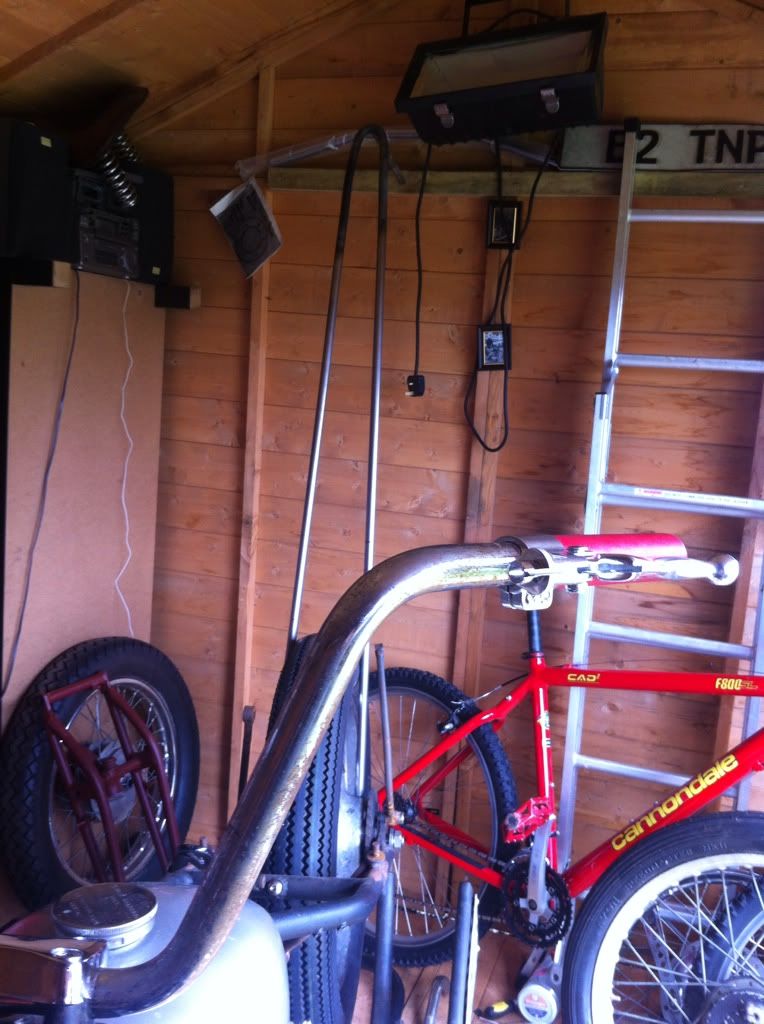 bent the legs out to a rough 45 degree bend (by eye - so its slightly out and the top isn't totally perfect - but I don't mind for effort #1)
then using a fire brick, some wood and plenty of heat bend the legs back on themselves...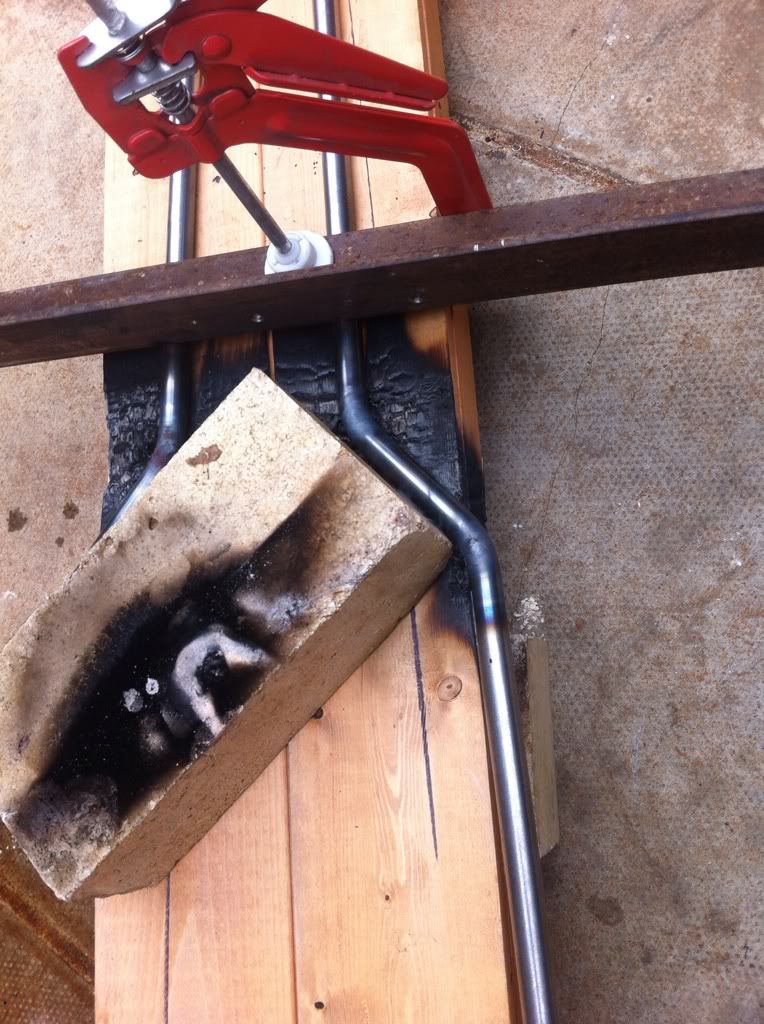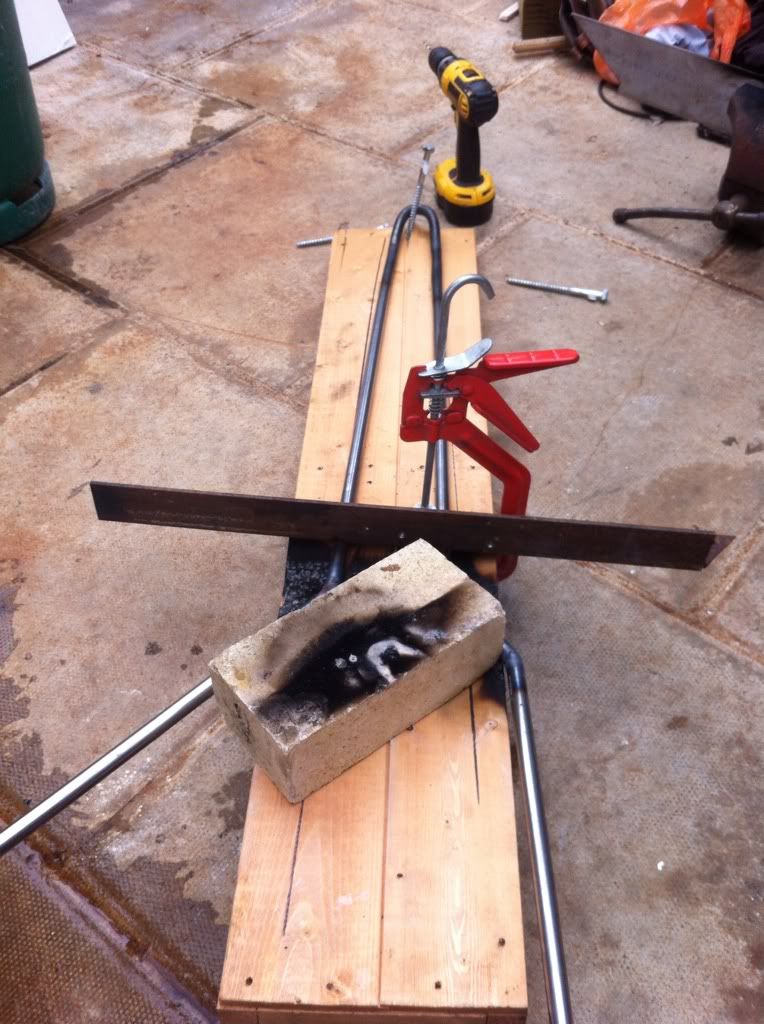 trial fit on the bike, and its spot on!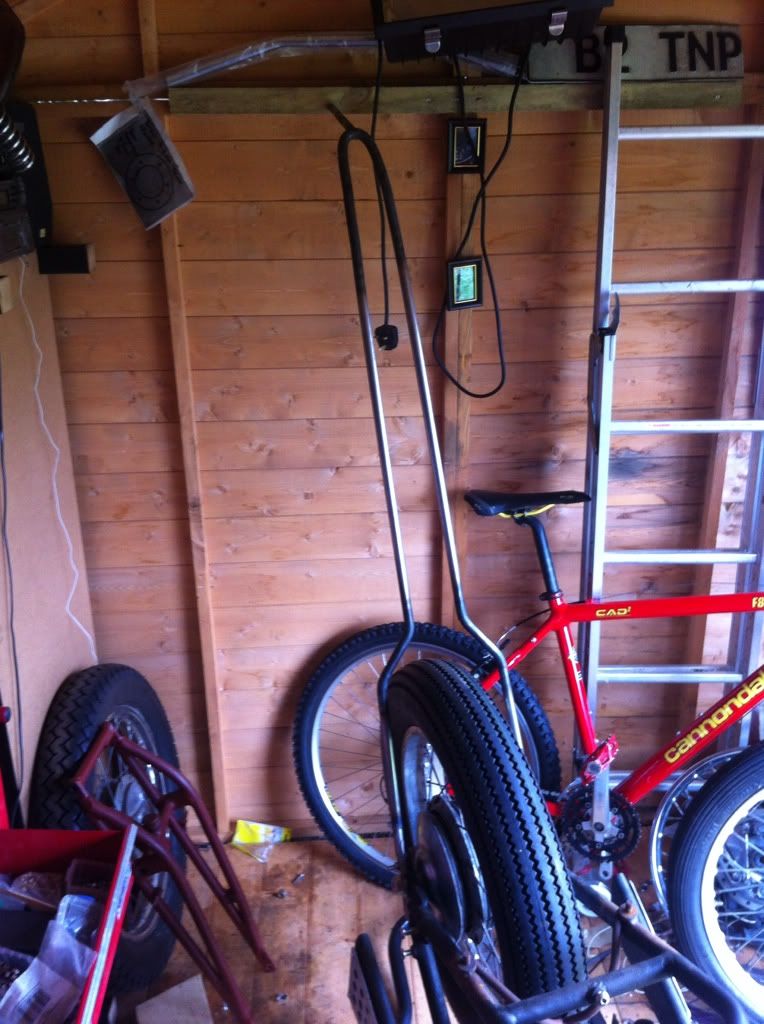 I then trimmed 3 inches off the bottom (the legs weren't equal anyway - but sorted that out) and made some tabs which I welded on the bottom.
havent fixed in place yet, the angle will need to be sorted when its on its wheels rather than arse up in the air....
happy boy!