Had my first bit of time in the shed for a good while - I feel like a real man once again!
tacked up the tank halves to the new steel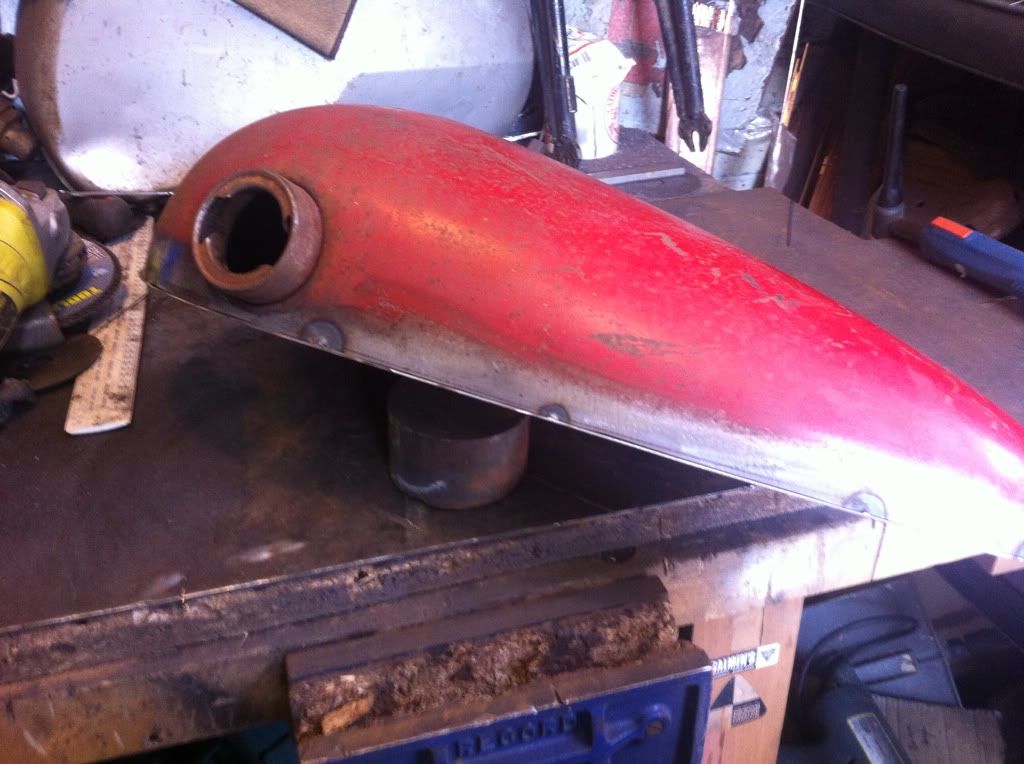 then seamed the buggers up. Despite having the shakes still from the weekend I'm happy with my welding skills today!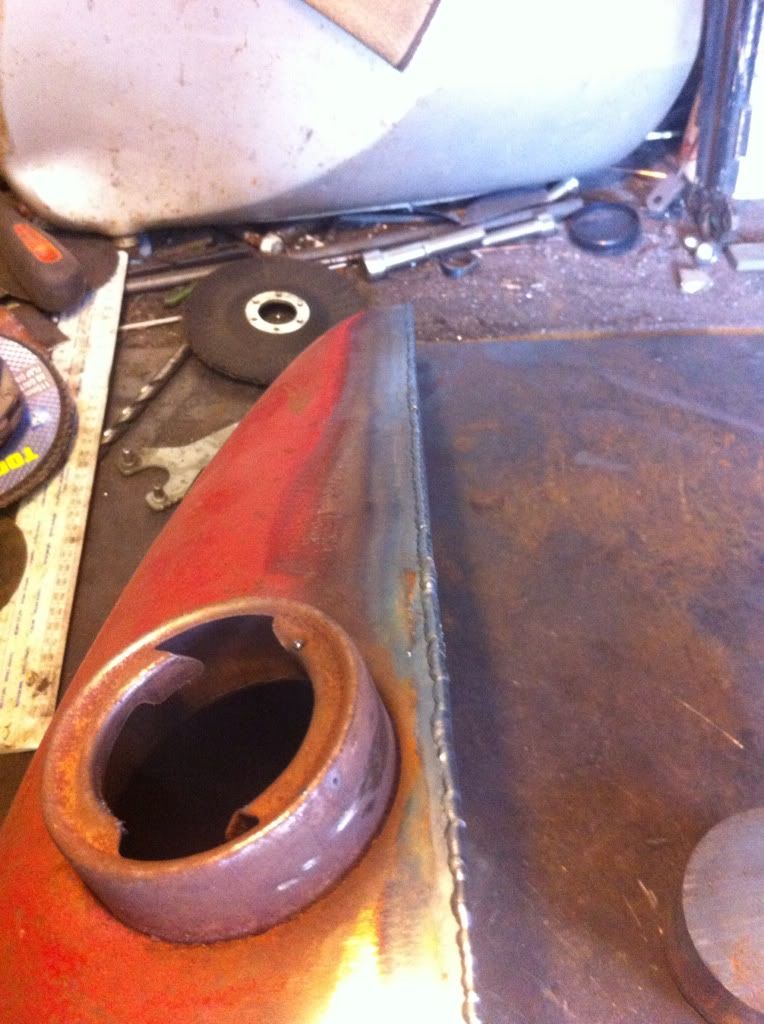 a couple of shitty areas where there was porosity, but nothing that cant be sorted out...
The bottoms were a bit of a bugger to get right, but got there in the end...
gave them a clean up and were looking pretty good. they will sit either side of the frame, and I will be making a false top so they look like they meet with a nice small gap down the middle....
oh, and the caps dont quite match - dont get that - so i'm either gonna have to cut and re-weld one to match, or work out a way to go single sided with split tanks..... There may be a way to make them look like split tanks but actually having them joined - but cant do that till i have the frame back....