Tried the seat on the bike. Well happy!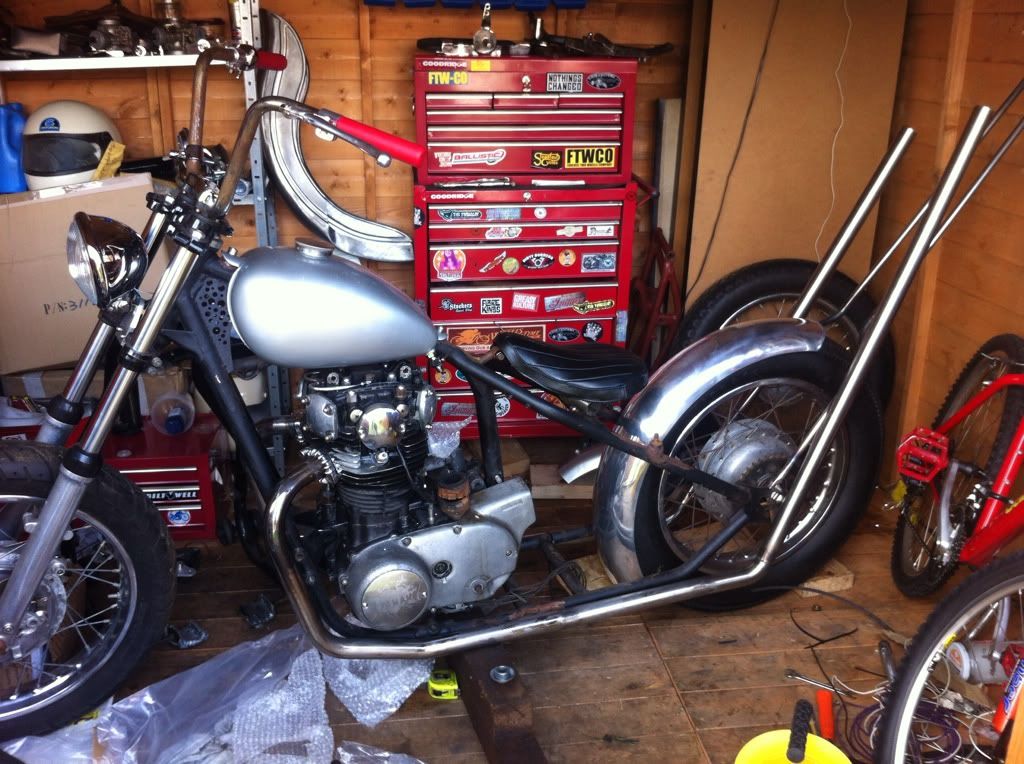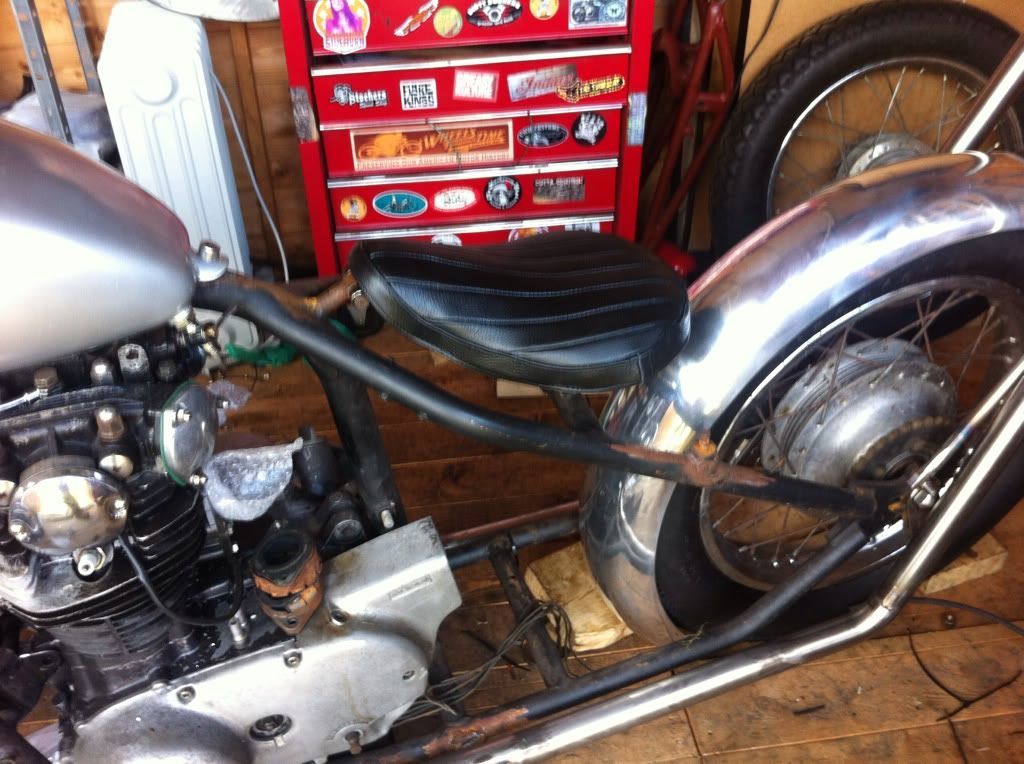 Feeling the chopper vibe coursing through my veins I decided to get busy with the engine case...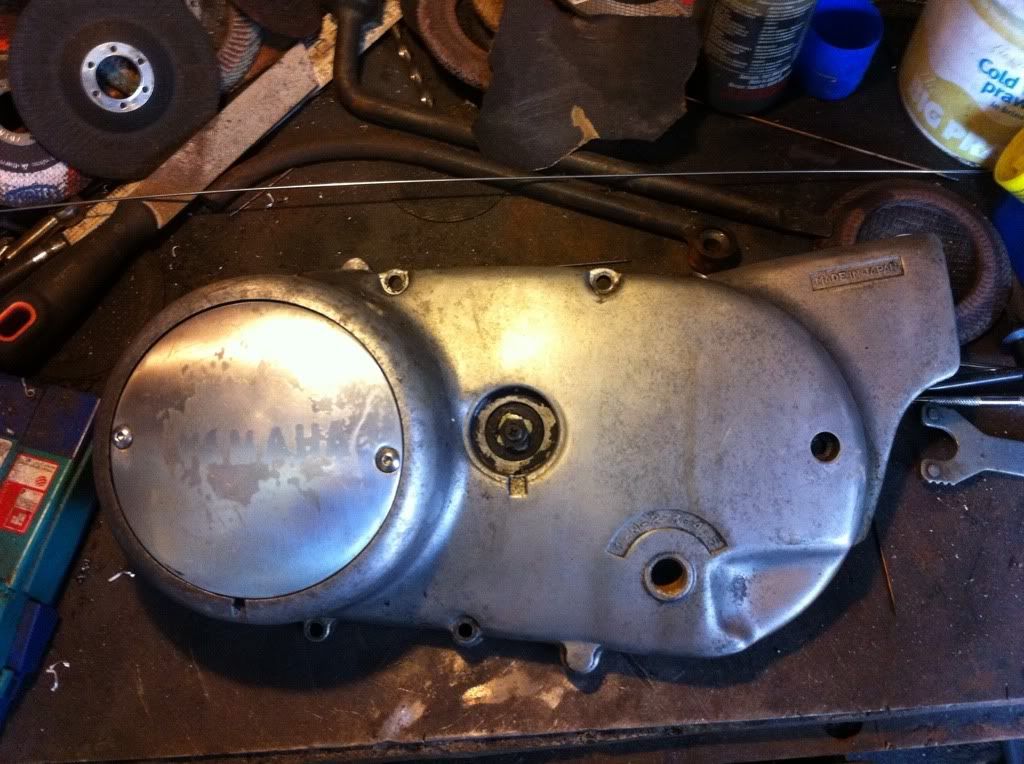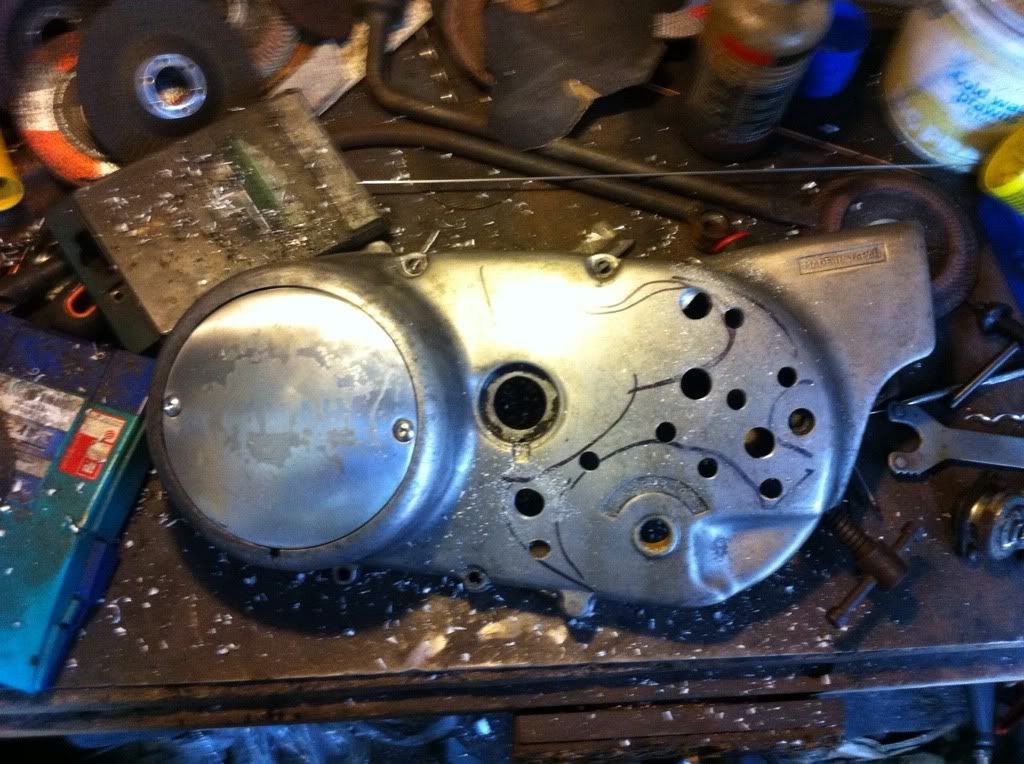 Also trimmed back the chain guard area...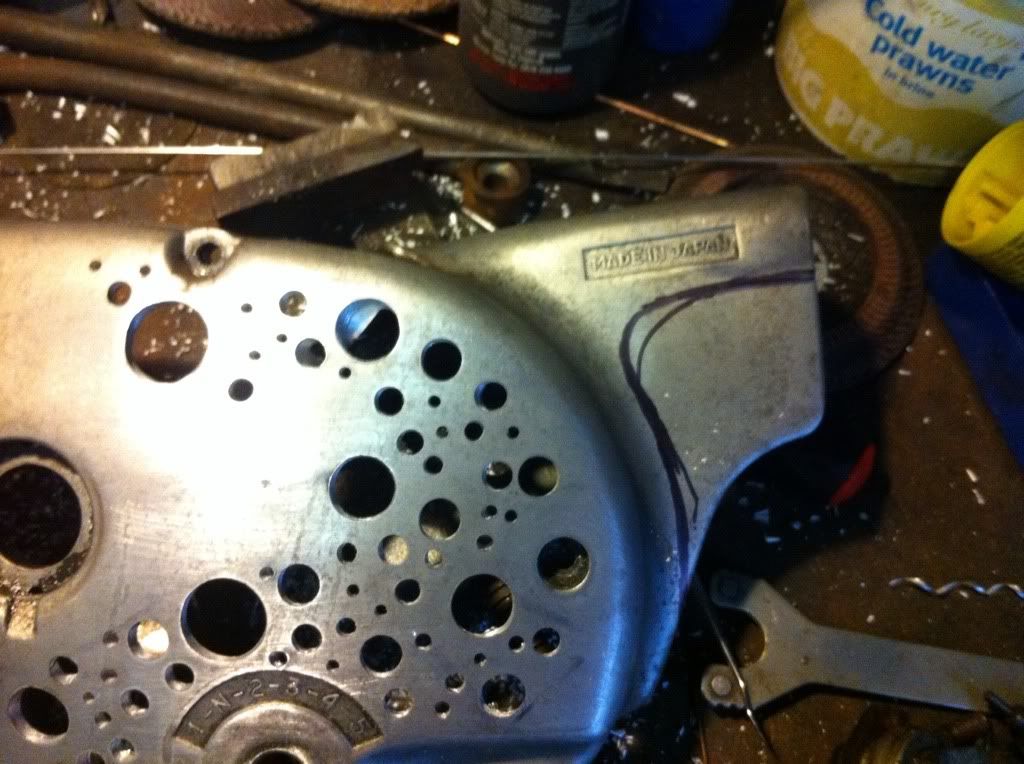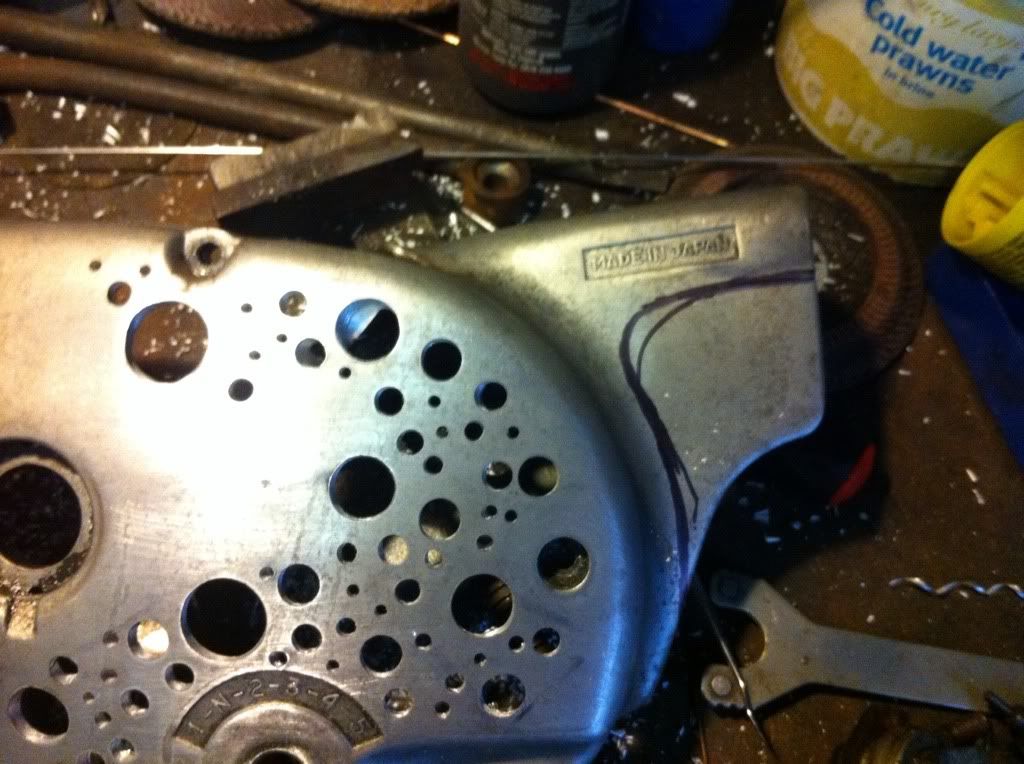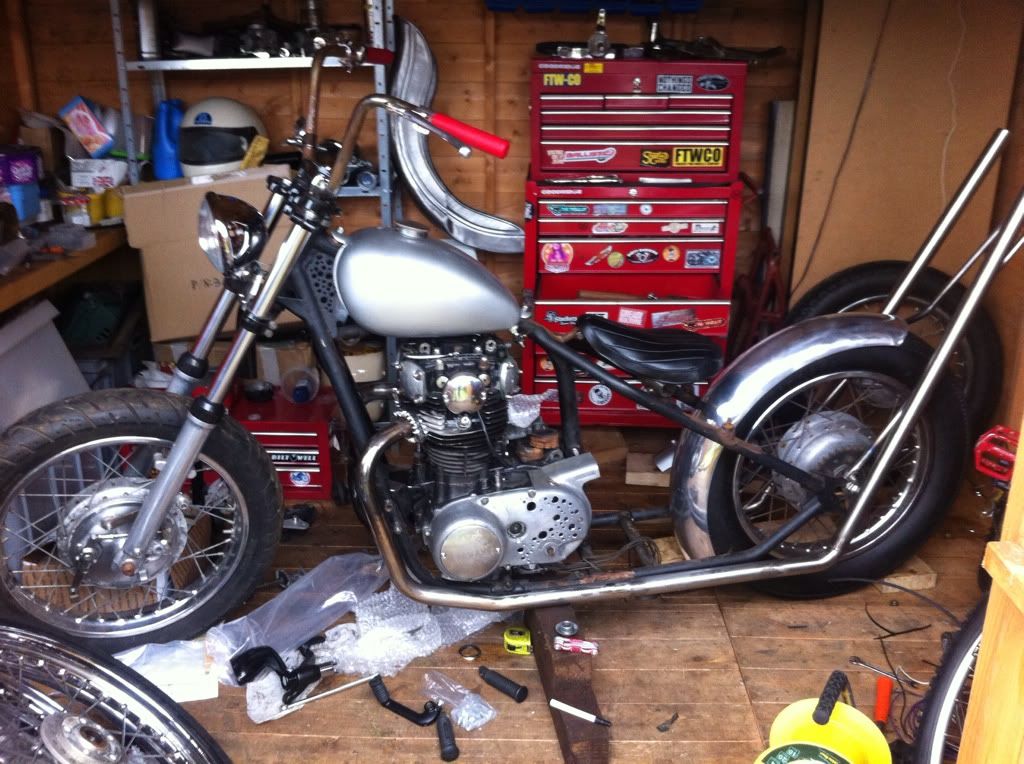 Also made a start on my controls. Was a bit hot out there with the torch, so gave in after a bit...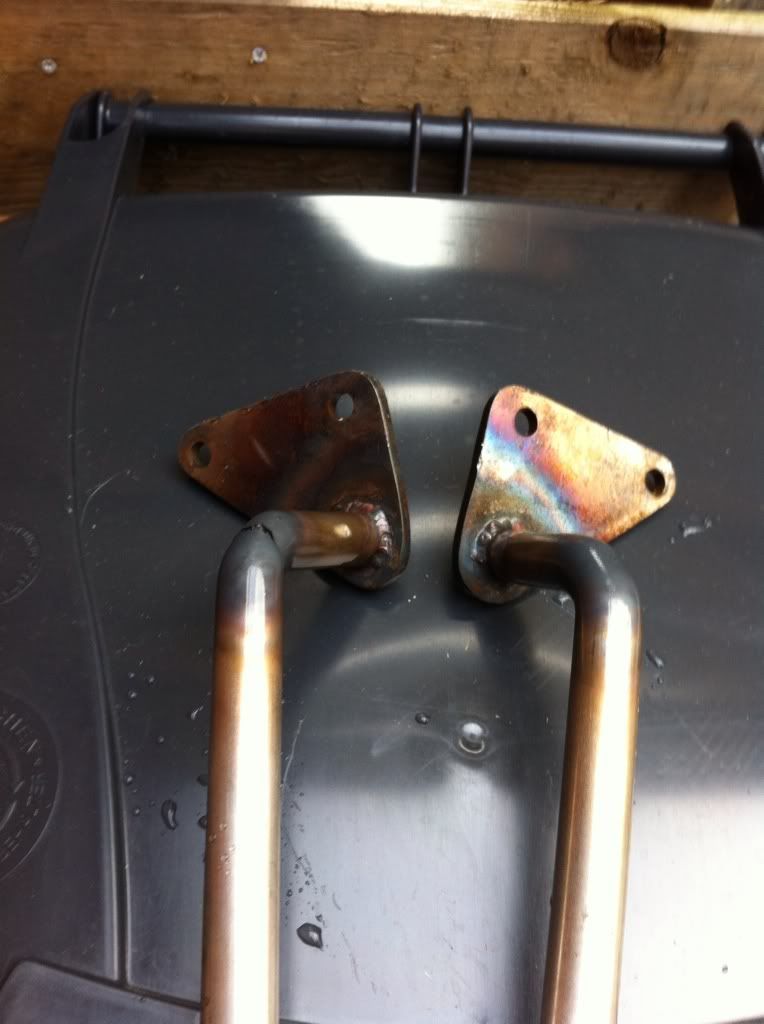 I did rush the left hand one, and as you can see it cracked. I welded it back up, but wished I hadn't rushed it....