Gonna part with my VL frame and springers.
At present the forks are here in the UK and the frame with a mate in the states.
So - if anyone is interested in either the frame or the forks let me know can go as
a pair or separate. Email me if your interested or want more details...
TC@customxs650.com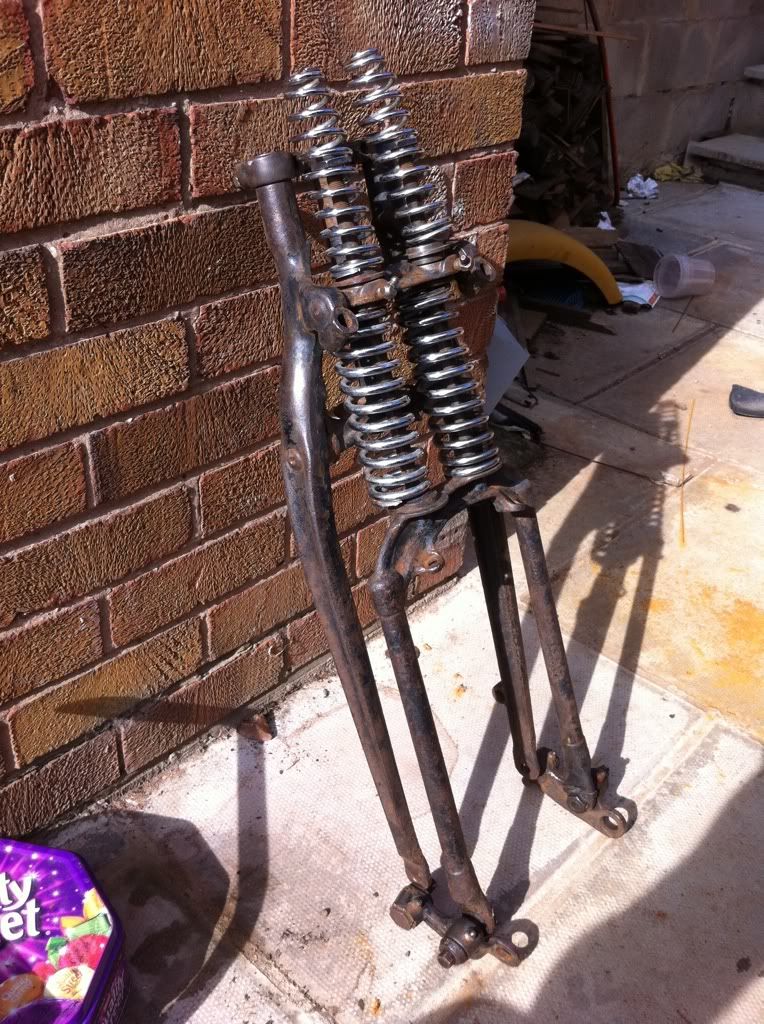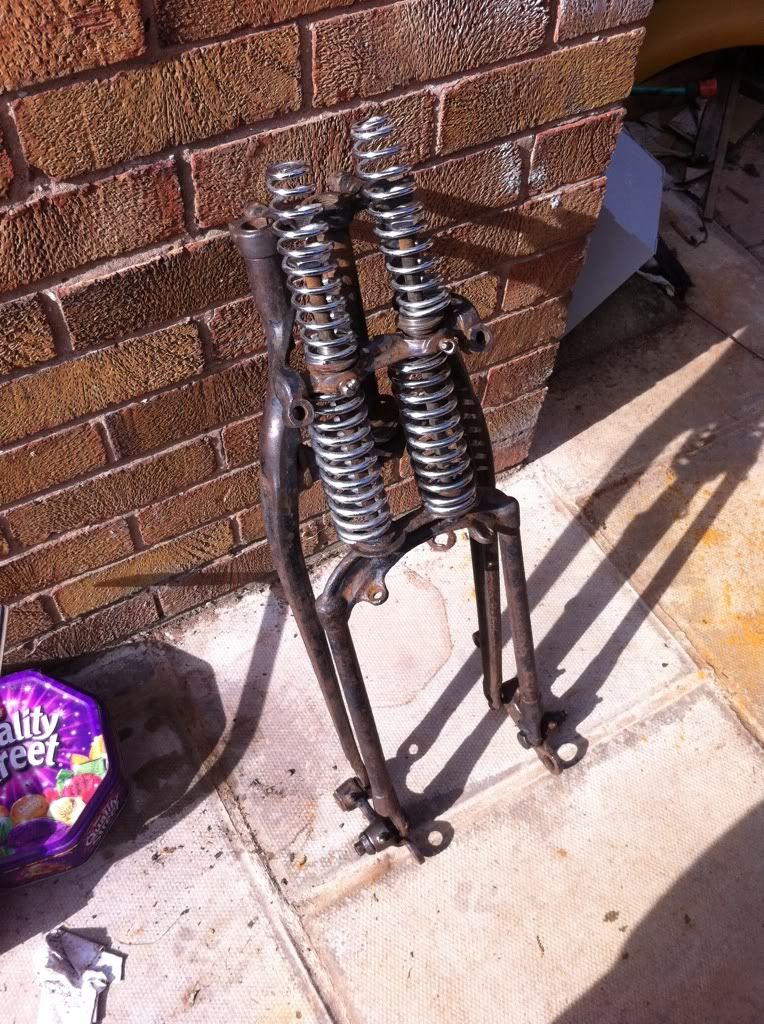 the pic of the frame shows it with a harley 45 engine in it for size, can be made to fit
big twins with LOTS of alterations...