Bit of a bummer today, I was supposed to be working on the relic to get it wired and fired up, but it's pissed down all day. This alfresco building ain't all it's cracked up to be!
It did allow me some time on the rotter though.
First up I welded all round the tank, really happy with the weld I got all around.
That just let the petrol tap, I used a bend from a chopped set of handlebars, and the old tap, and made this little neck
I used the old hole for the tap, just widened slightly..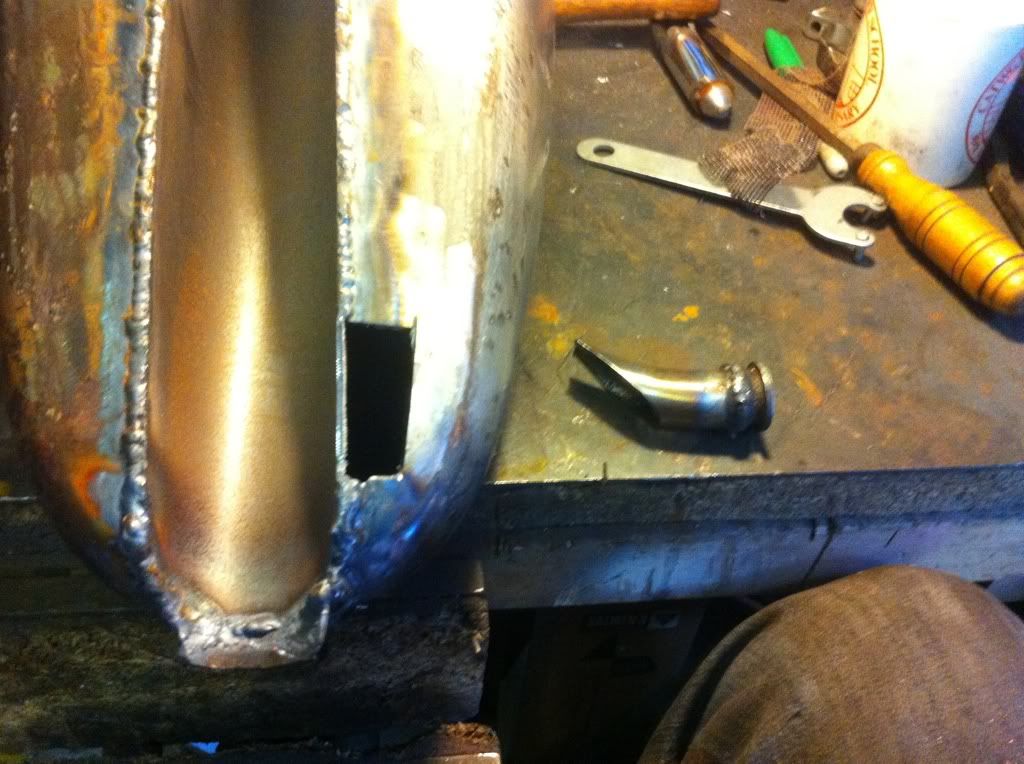 Pretty happy with how it looks...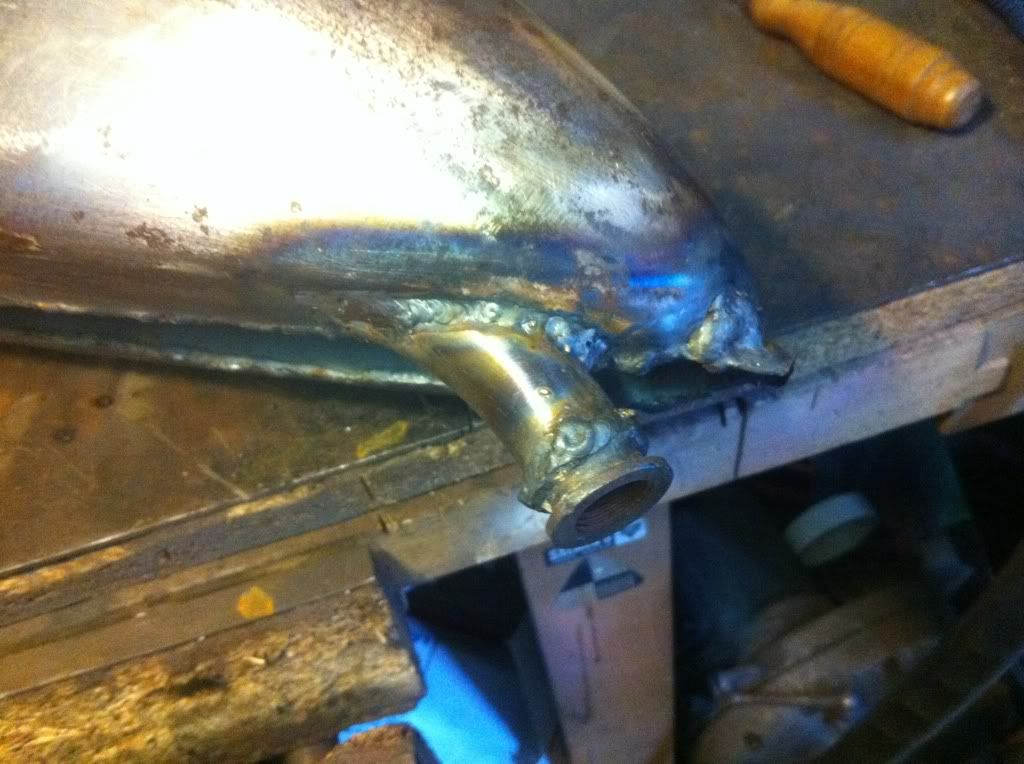 Next up was the bottom part of the forks, they needed the scotch pad treatment to clean them up..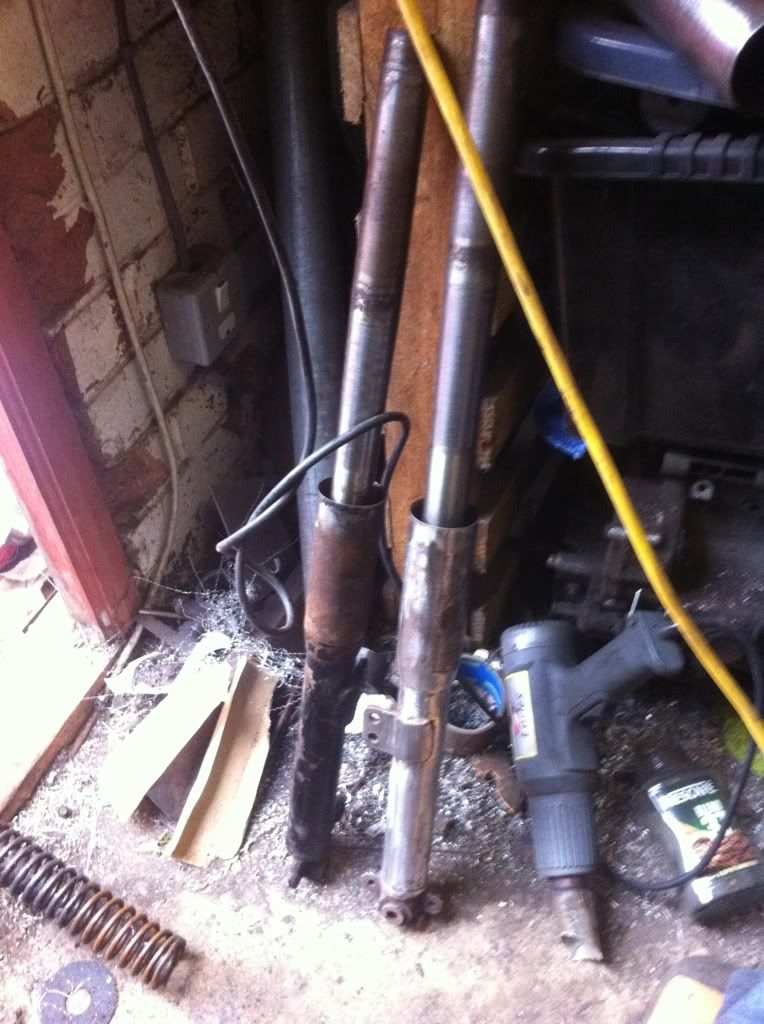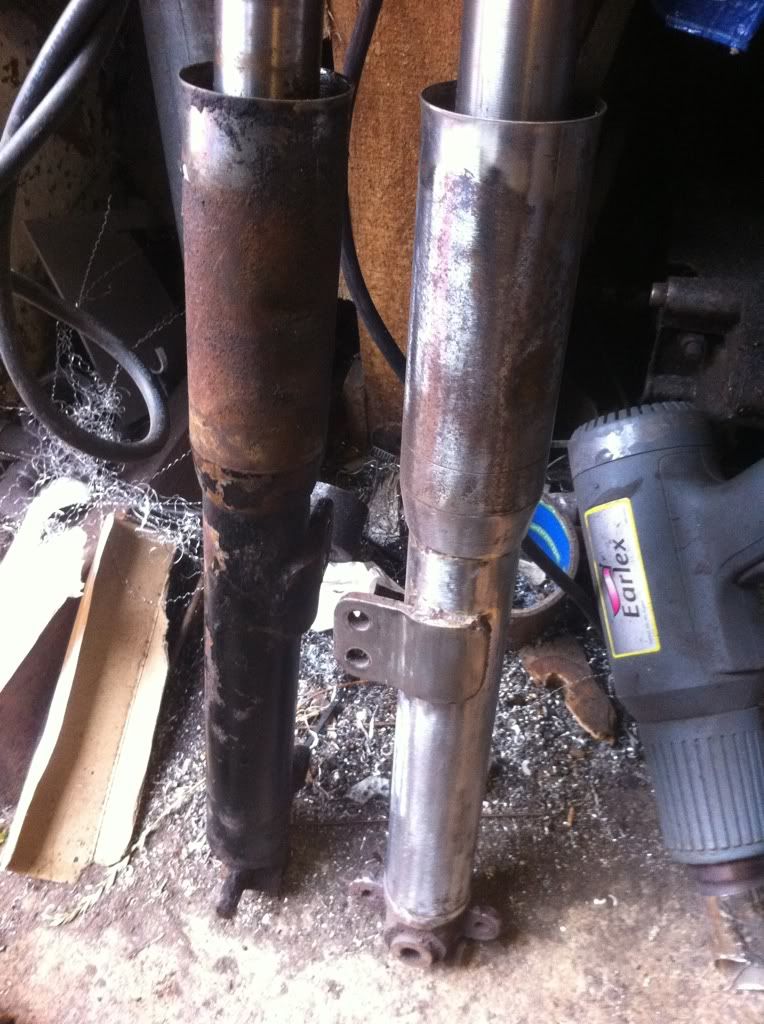 The spindle on the one leg was about 10mm!!!!!!!!!!!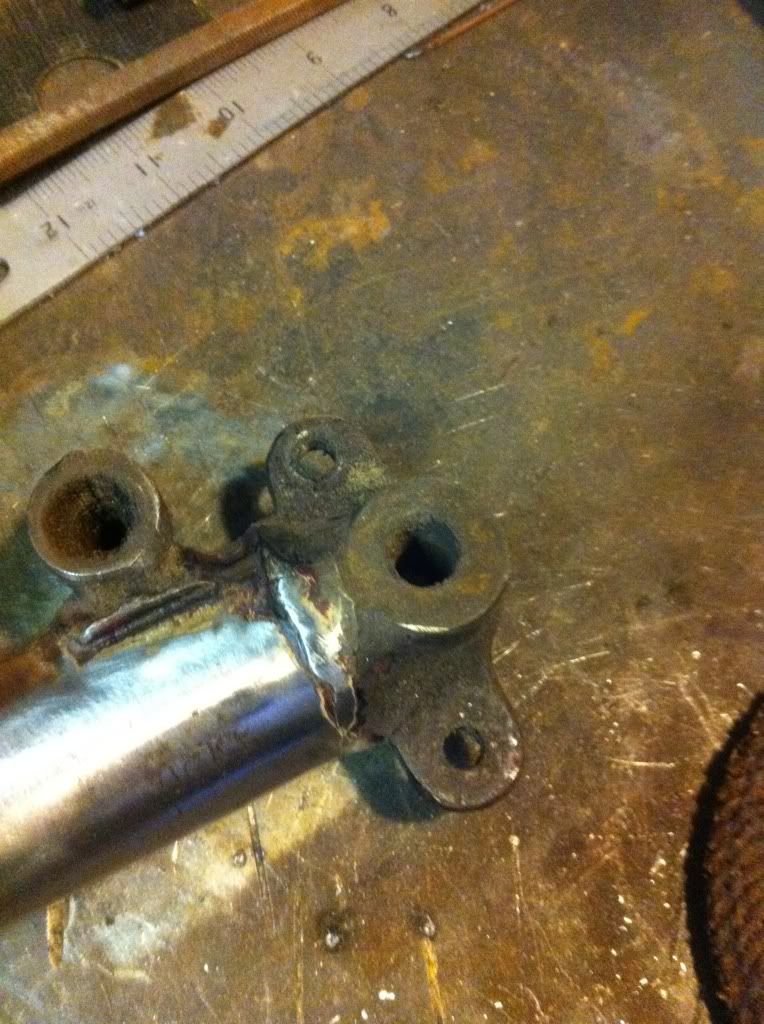 So I had to drill that out, using the drill bit in the lathe and the tailstock to keep it all straight and level...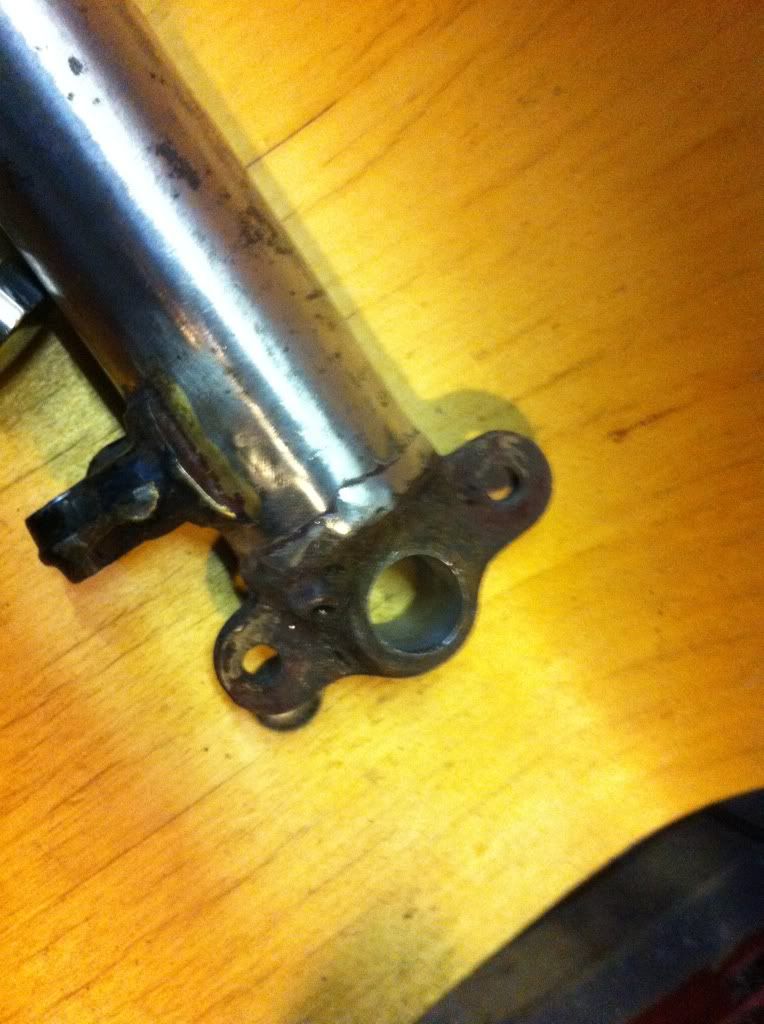 I actually drilled it out to 18mm, then turned up a little shim for the inside to take the 15mm spindle...
I mocked up the front end, and it's looking good to me!!!!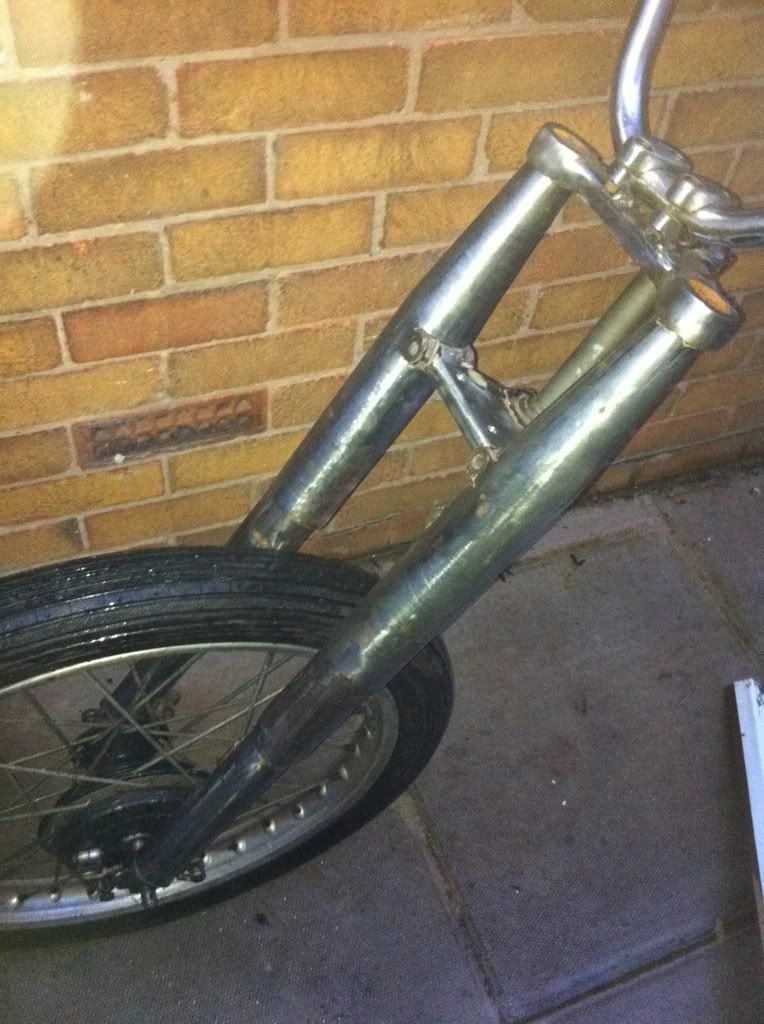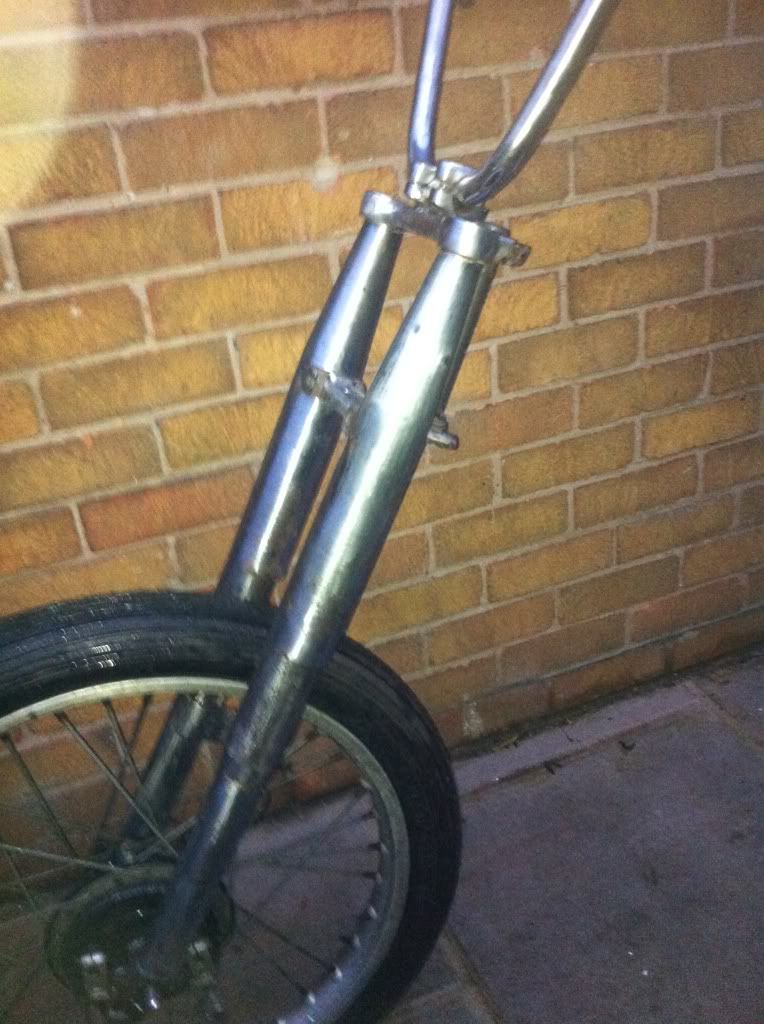 Gotta work out how the innards of the forks go together, so I'd better get reading up!