Shaun lent me some tools to get the forks back together. I didn't realise that you had to use a threaded section to pull the stantions back up to be held with the yokes.
Unfortunately the tool that Shaun lent me had the wrong thread on it, so it wouldnt screw into the ends of the stantions.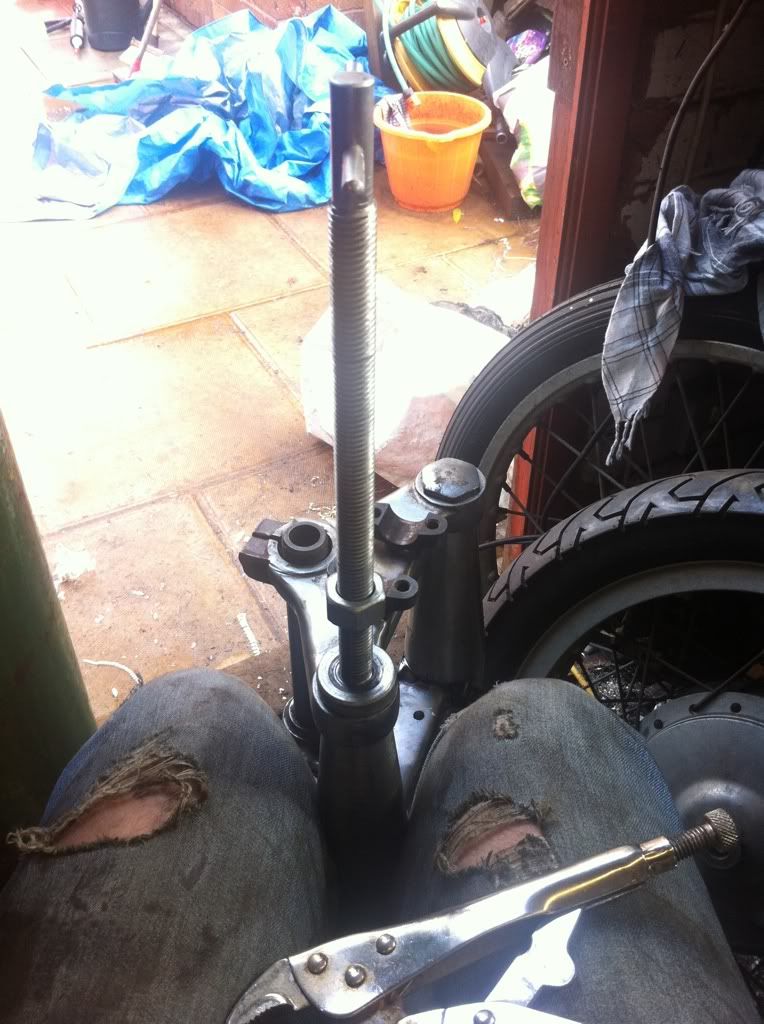 I improvised and turned up some nylon to screw into the stantion.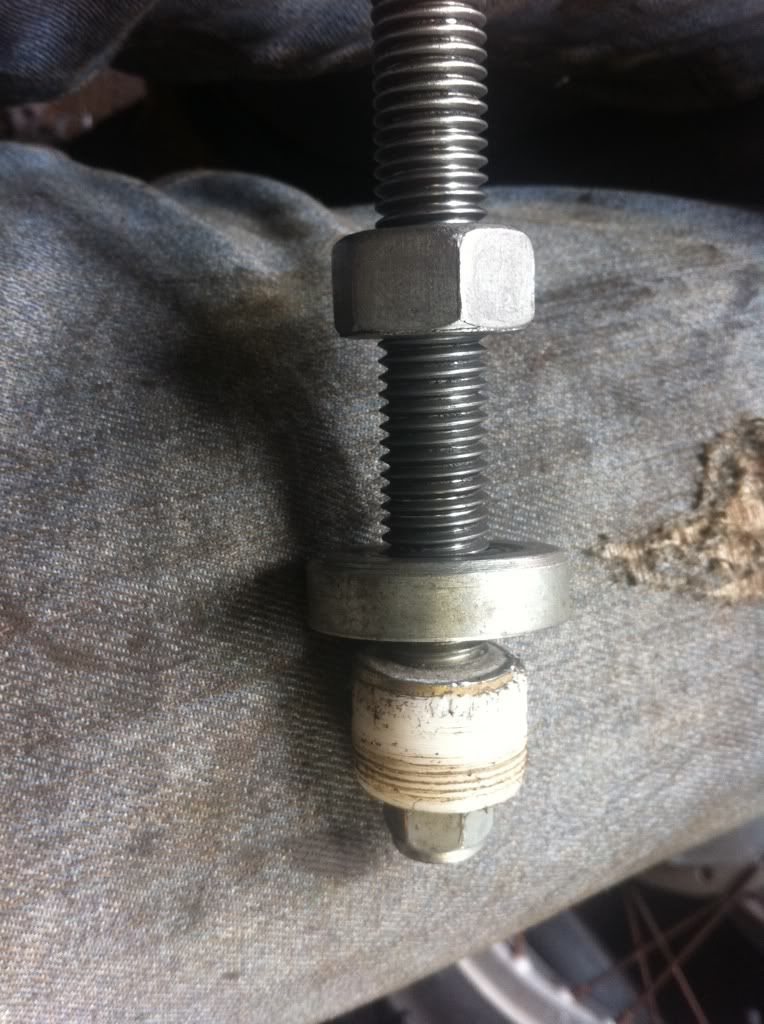 Worked a treat....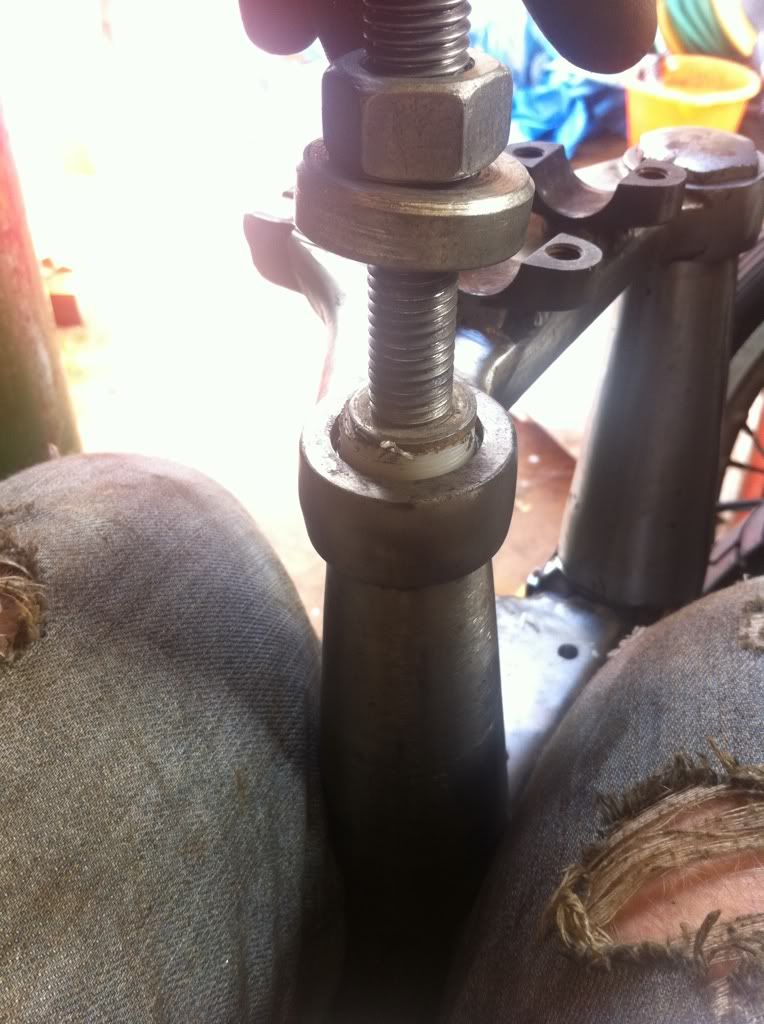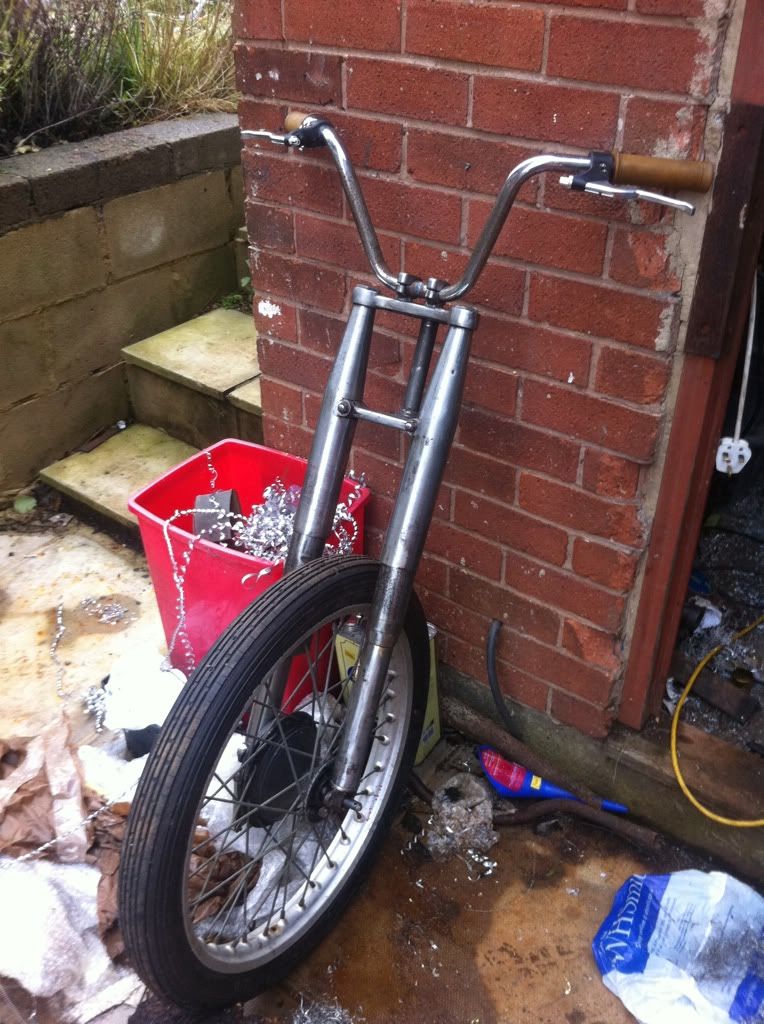 Really pleased with how they are looking!
Also made a quick headlight mount...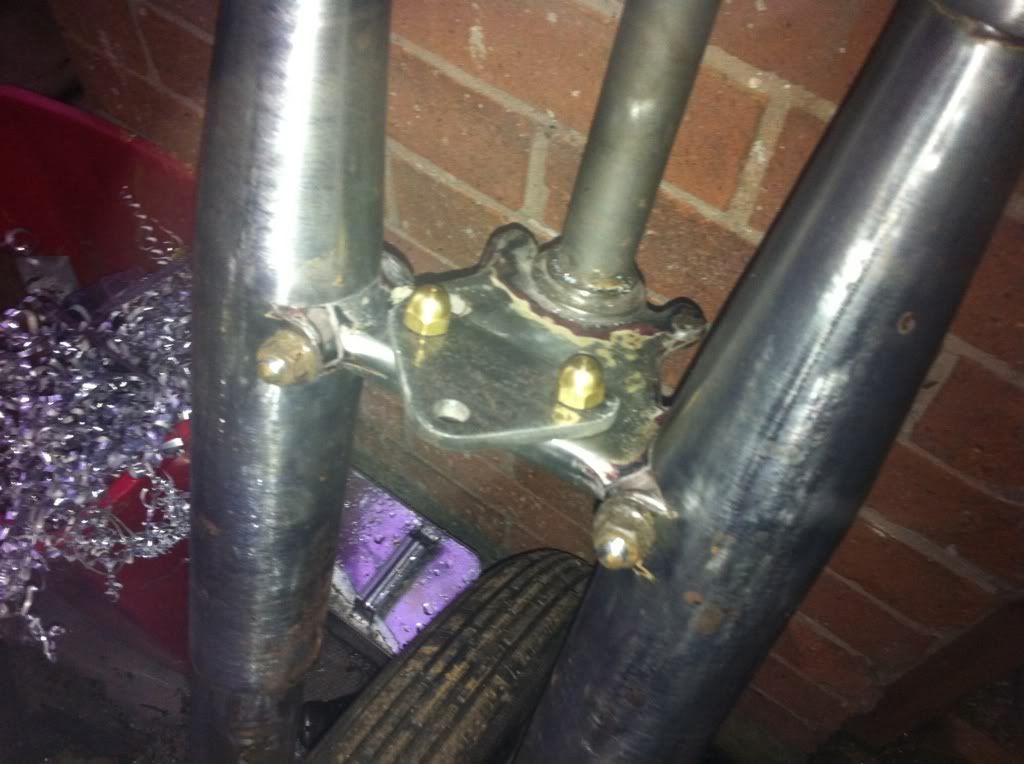 Had a nice headlight in the stack, had to scotchbrite it to dull down the chrome, and it's looking ace!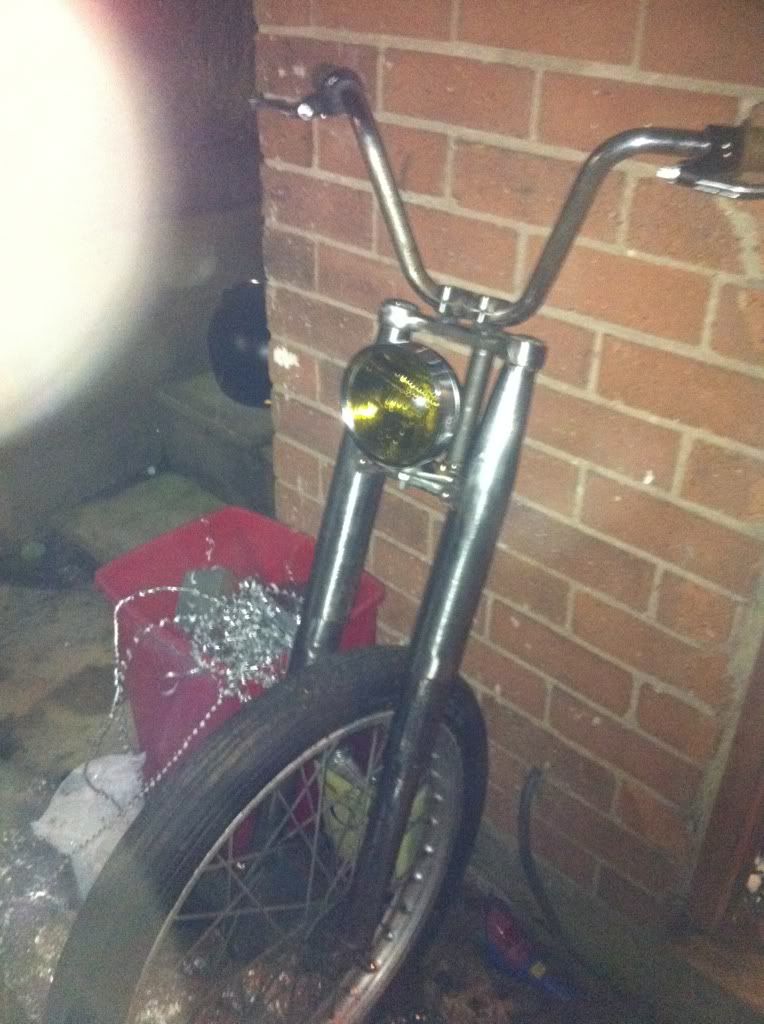 The only issue I have is the front wheel spacing. It's very tight between those skinny forks, and with it being a twin leading / trailing shoe (delete as appropriate) this is about the only place it will sit. This obviously doesnt give me the right angle for the torque arm...