Worked out the forks, with a light shined down the outer tube, there are 2 slits to insert a tool into, which can be twisted to allow the fork to be broken down. I haven't got any tube the right diameter to make up a tool, so will have a look in the week.
A productive, yet wallet lightening morning in Newark today. Got loads of little bits and bibs that I needed for both bikes.
One of my bargains, 3 sets of bars for 8 quid! Got home and had to have a crack at re-making my skinny apes...
Kept it simple by only cutting the middle out, and slugged with 80mm of 16mm steel I turned up.
Checked them in the yokes, and were looking grand!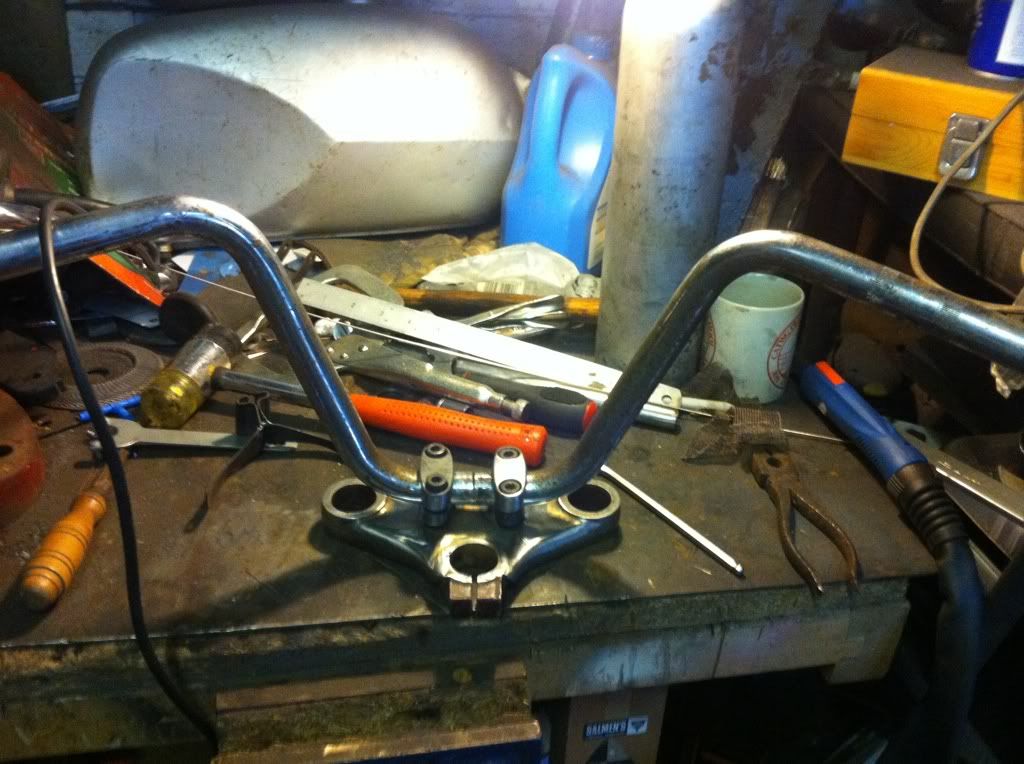 Flattened them out on the bench prior to welding ( surprising thought how out they were compared to the eye) and en welded them up. Fitted a cheap set of pit bike levers I got at a previous auto jumble, and the biltwell grips I got from sumo. I cut the ends down a bit as they were too wide...
I'm well happy with them!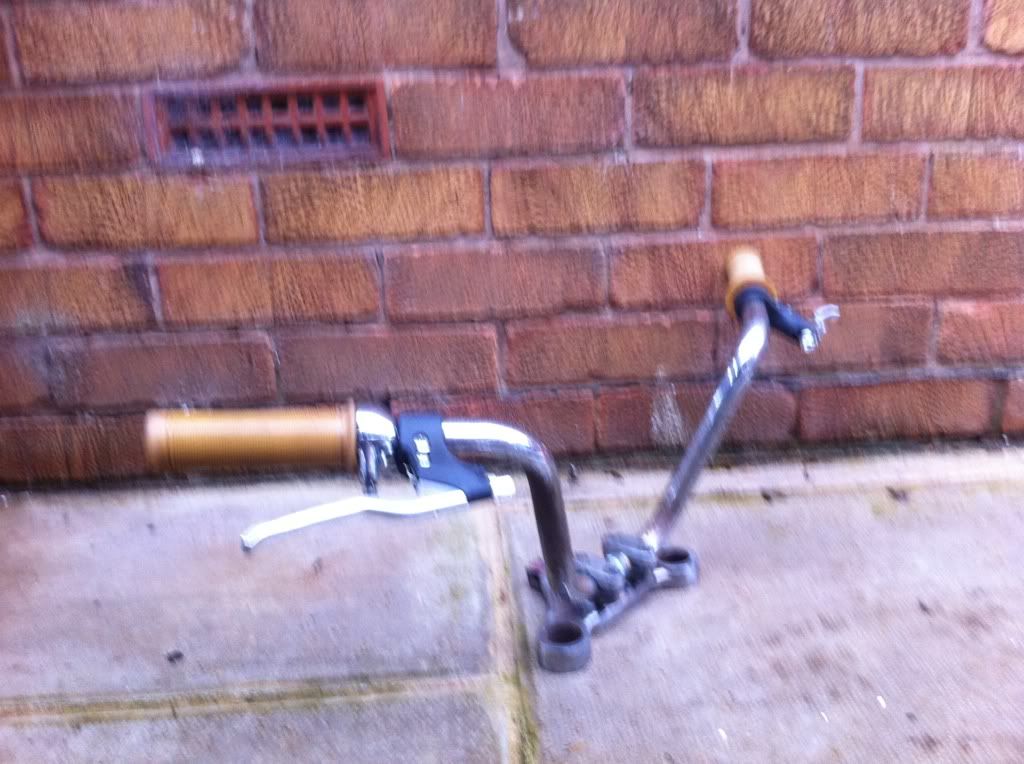 The pics aren't great, but with a bit more of a clean up, they will be spot on.