Thought I'd have a bit of fun with this old bantam tank I got cheap...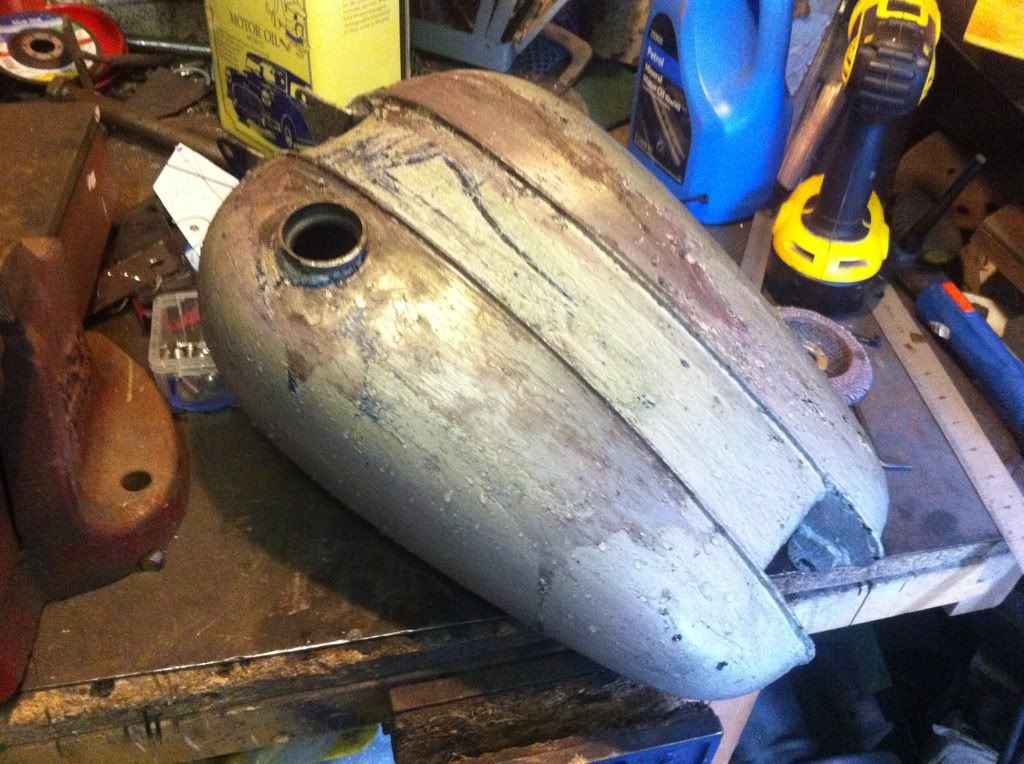 Cut the middle out to get the skinny look i'm after...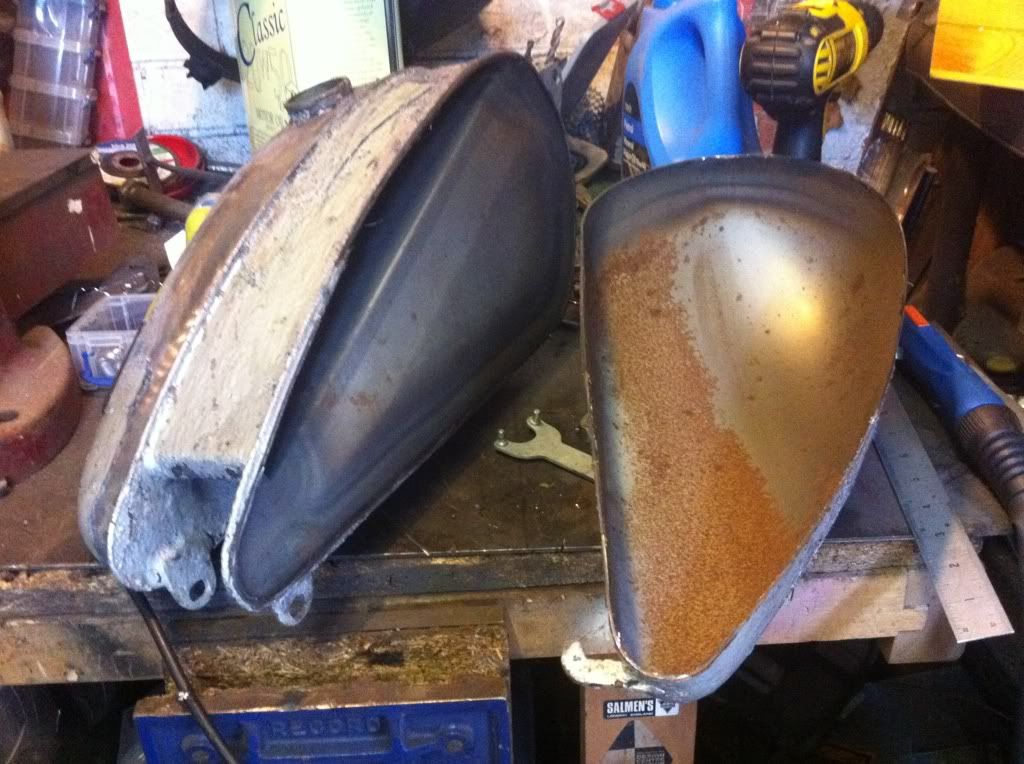 Taped it together, then tacked it at rough 2 inch intervals making sure the metal seams lined up as well as possible.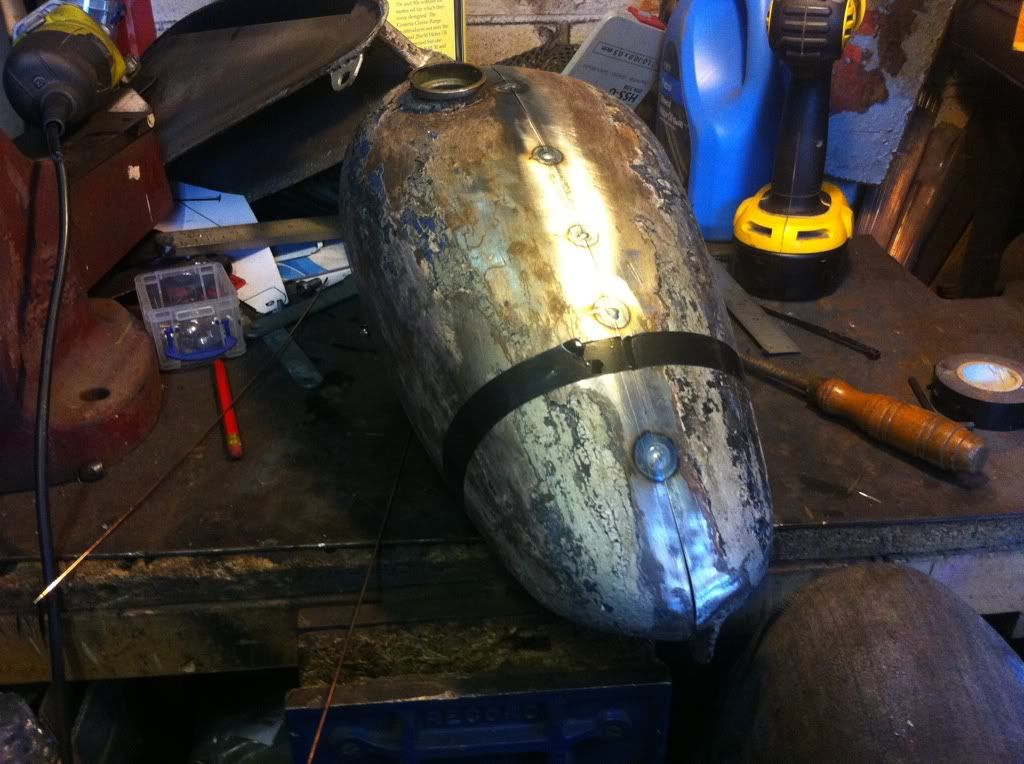 The metal wasn't too bad, so seamed the top up, only 3 blow through's where there was deep rust spots...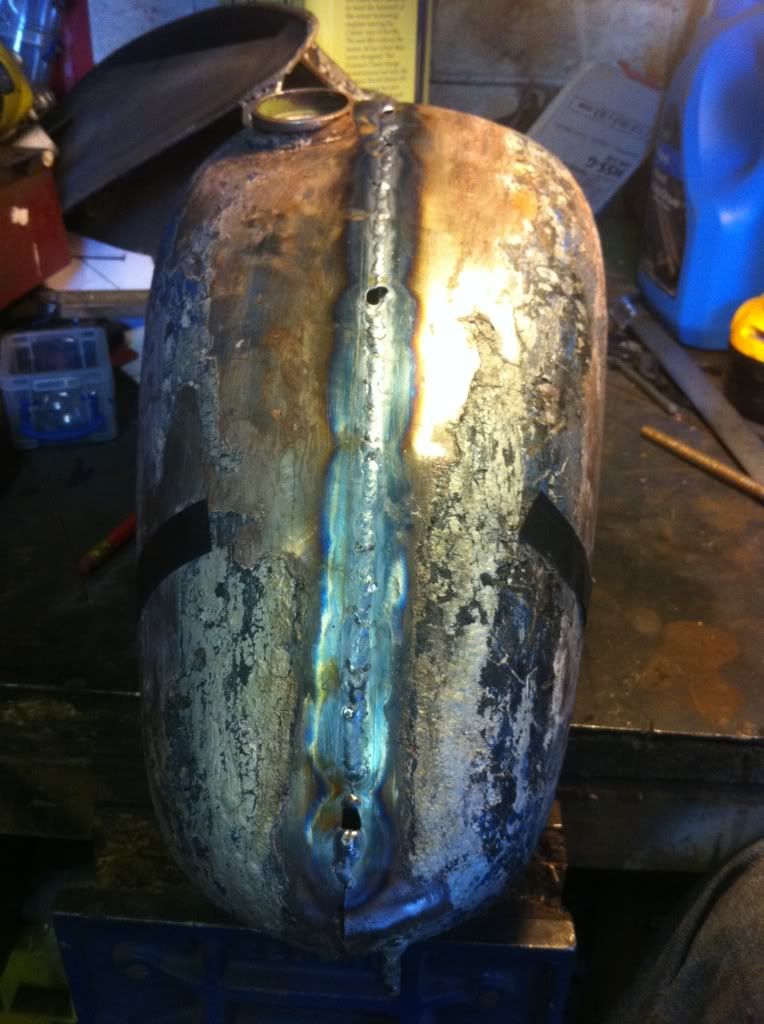 I had bent up a tunnel over the handrail the other day on the steps outside my house much to ross's amusement.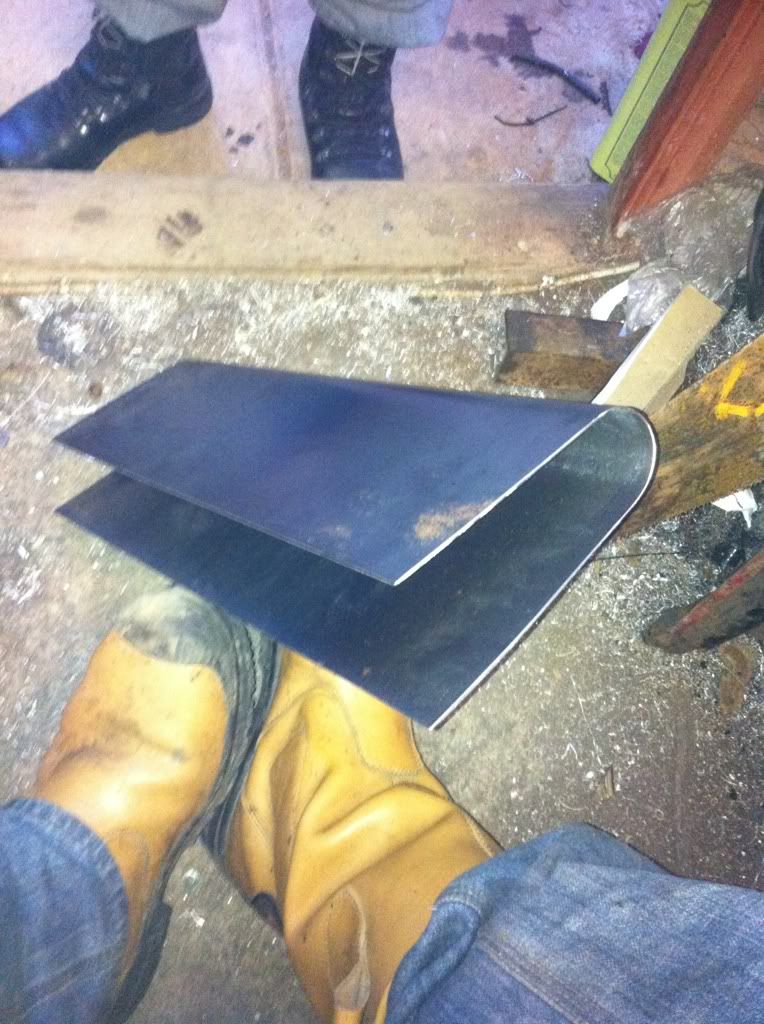 Cut trimmed and tacked it in place, and then started welding up the seam...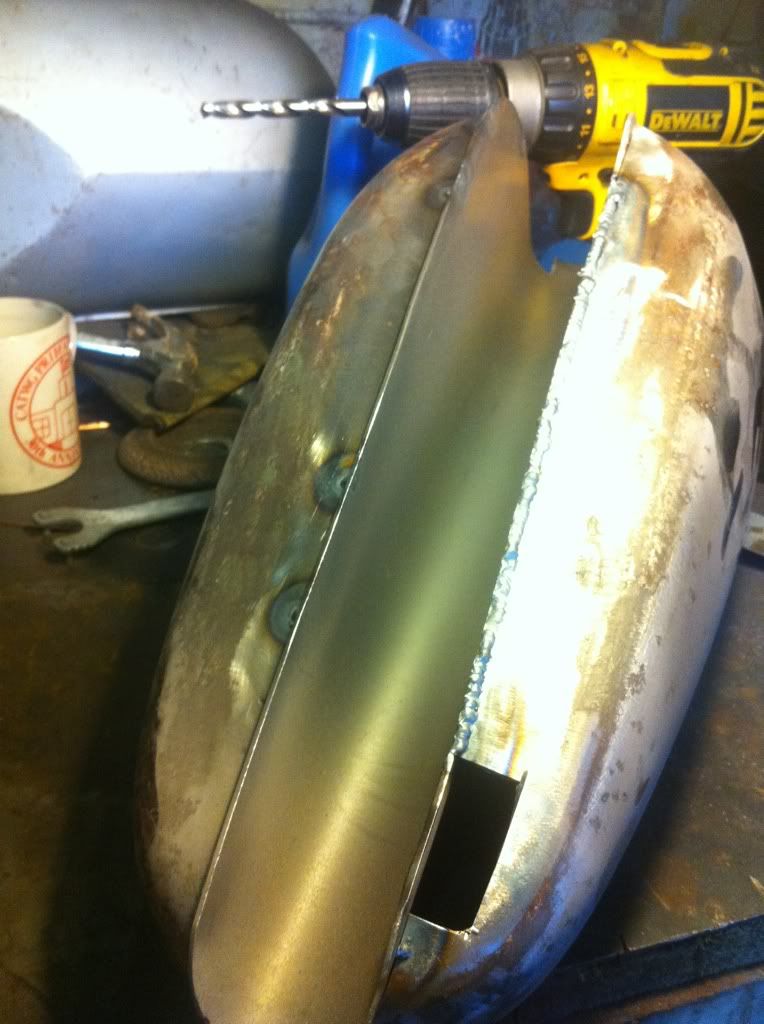 Had a mockup on the nice bike to se how it fitted...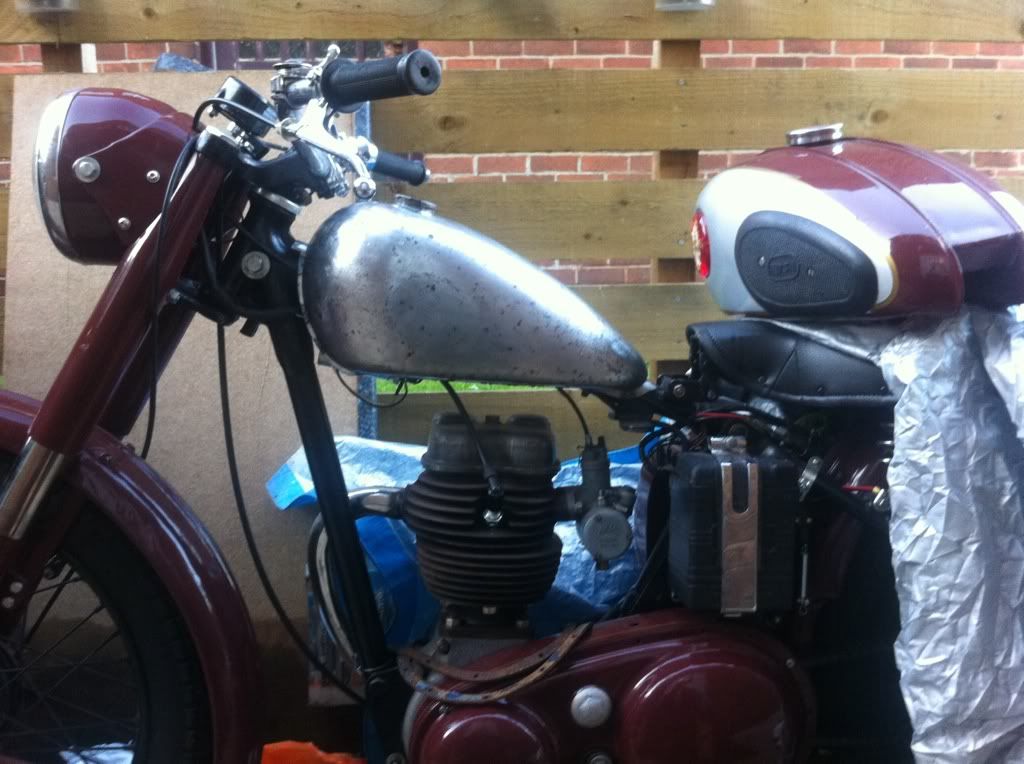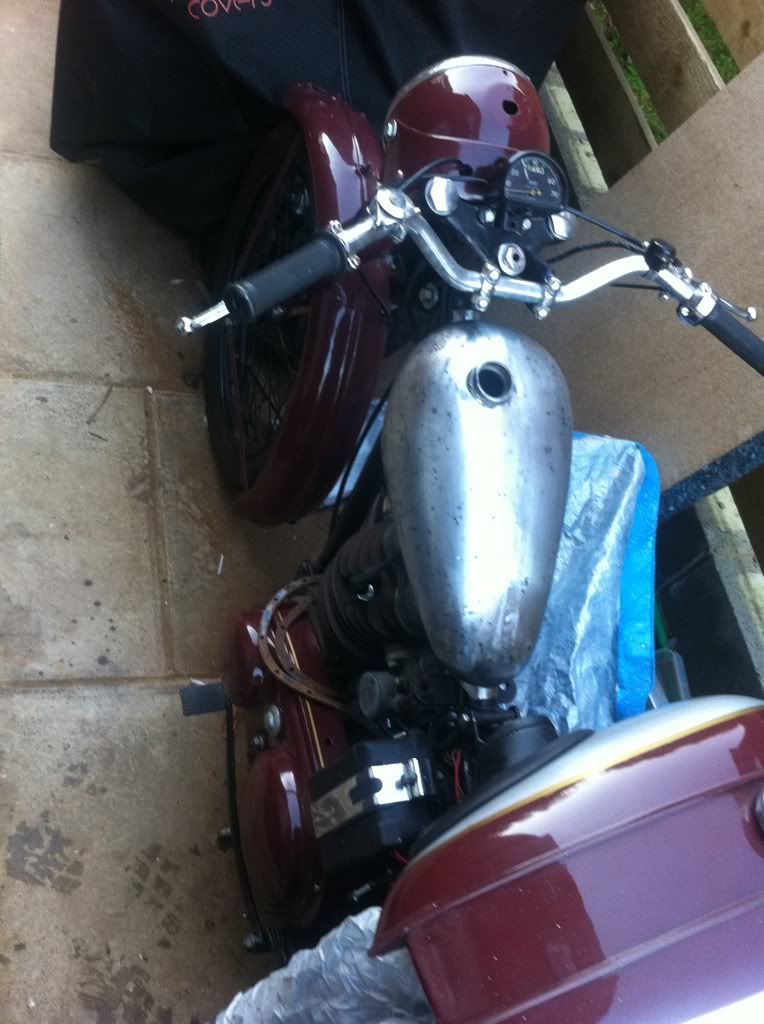 Fits like a treat!