Recalled an old petrol tank that I originally donated to mr bobcat and gave it a clean up with the scotch pad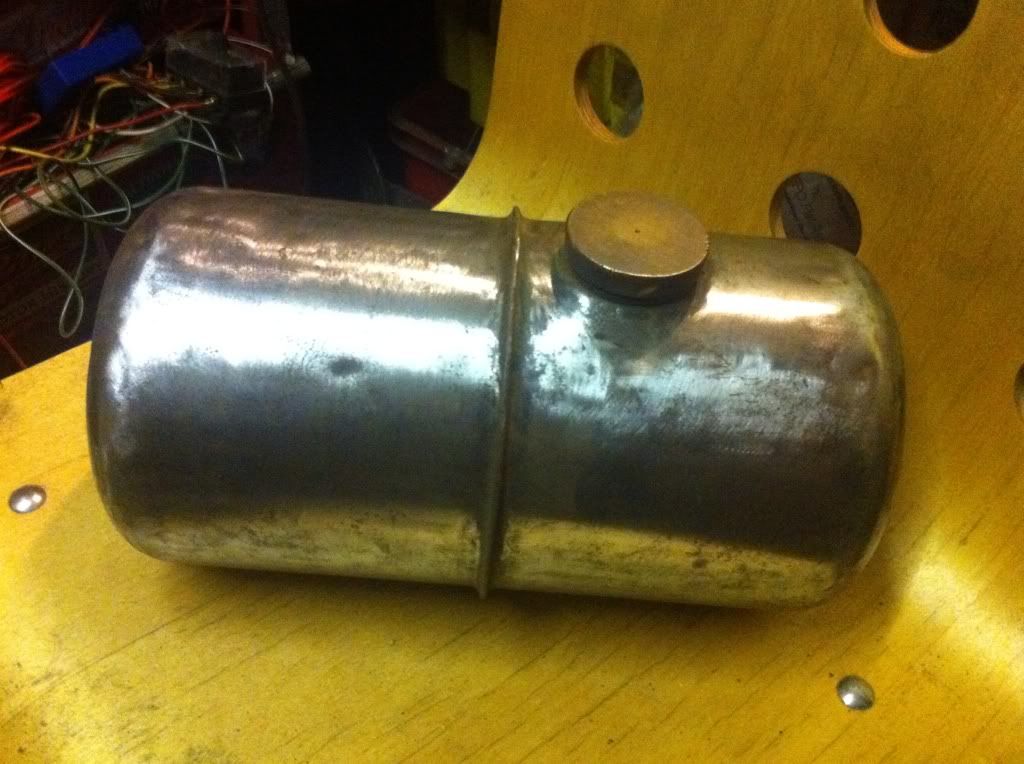 I intend to use it for both the oil bag and electrics holder by compartmenting it to house the electrics.
I picked up this killer button and surround a while back. It's gotta be a kill switch for this bike. I intend to put a kill switch behind it in the compartment. I turned up this holder for it tonight so I can sink it into the tank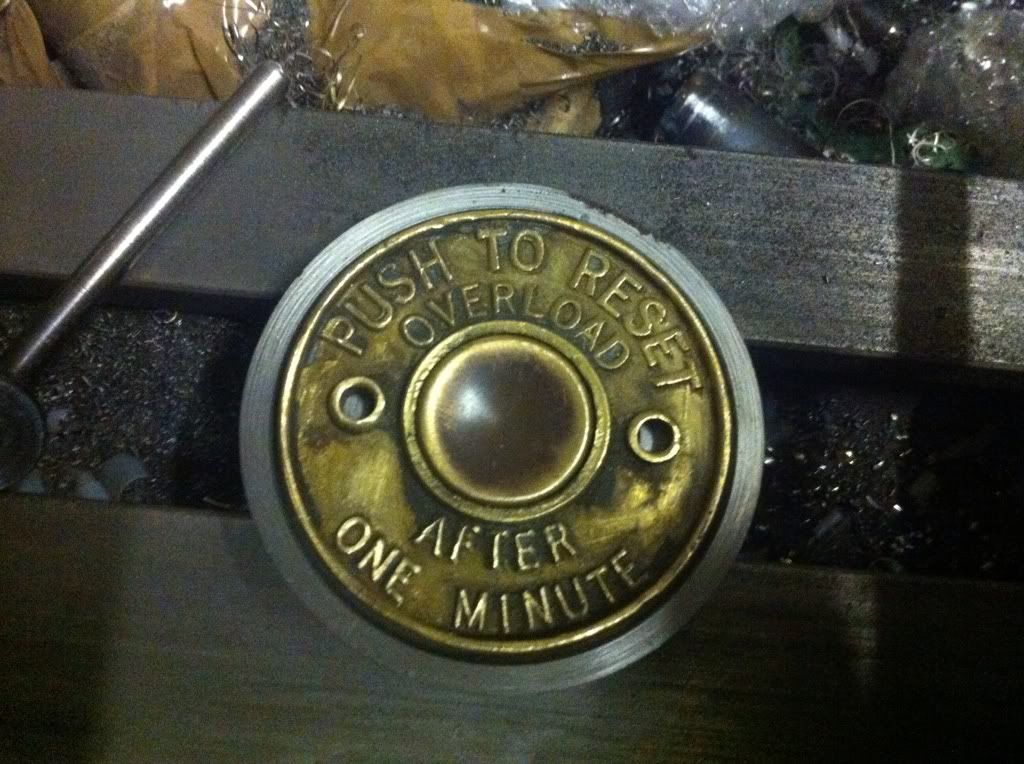 And this is the holder I turned up....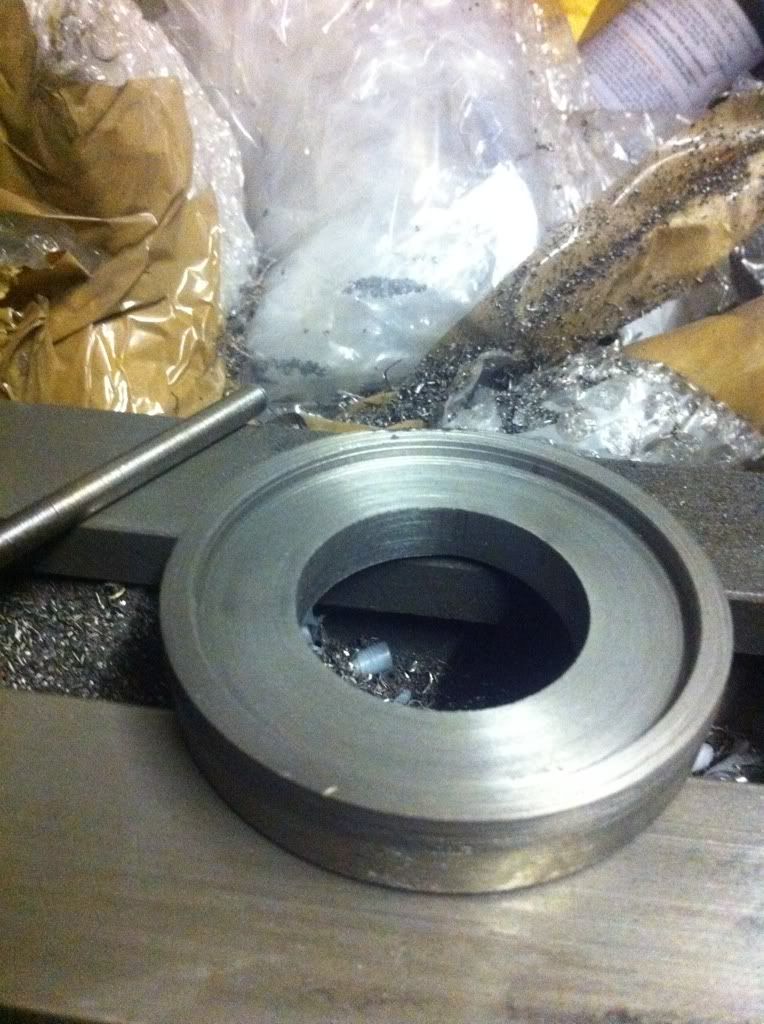 I'll weld the holder flush into the tank once I have worked out how to mount the switch and welded it together to a waterproof seal.