Day 1 of the real holiday (the missis back at work while i'm off!)
Despite having a river running over the floor of the side of the house, its full steam ahead!
Cracked on with re-making the backs of the air filters - I had to make them offset so they fitted correctly, plus I wasn't happy with the welding on the outside. I decided to weld a seam on the inside of the filter, so cut a hole for the tube to locate to, then welded away.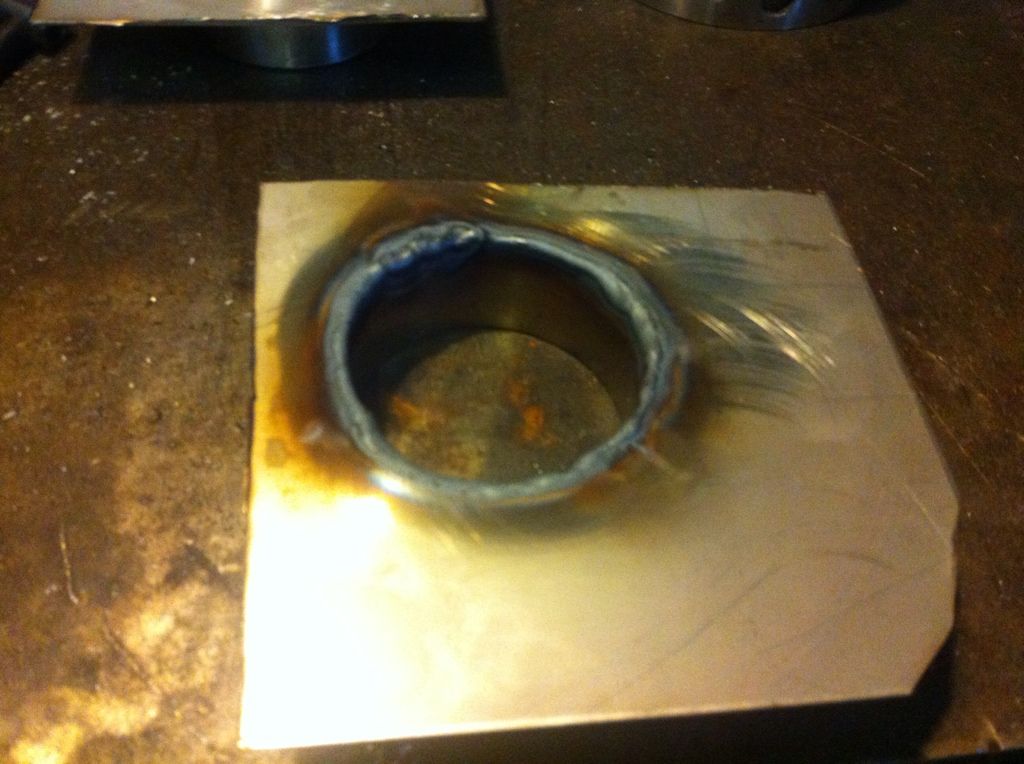 of course I did the same to the other one as well...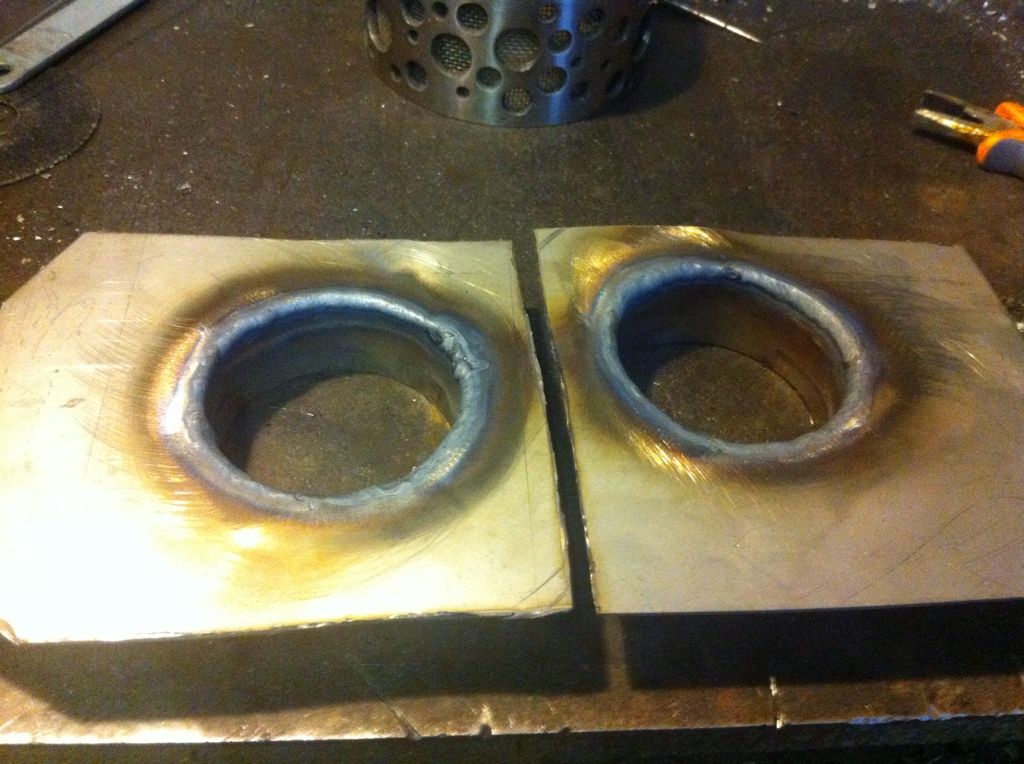 drilled the holes so they located on the main part of the filter..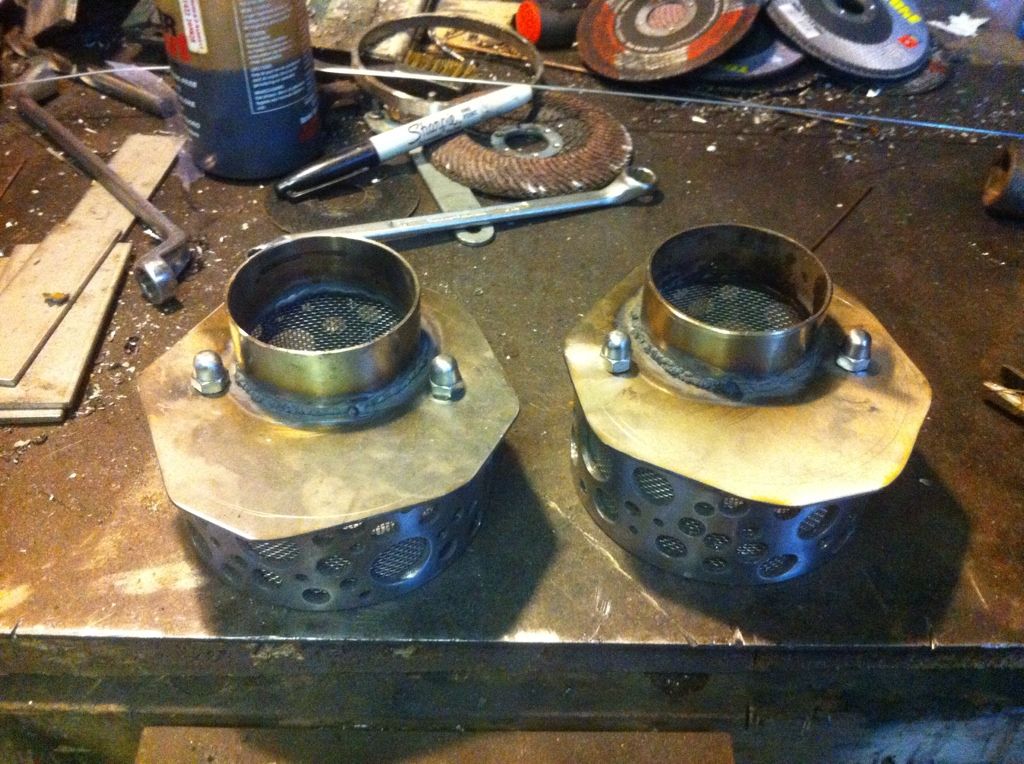 then trimmed up to the shape of the main part with a grinder...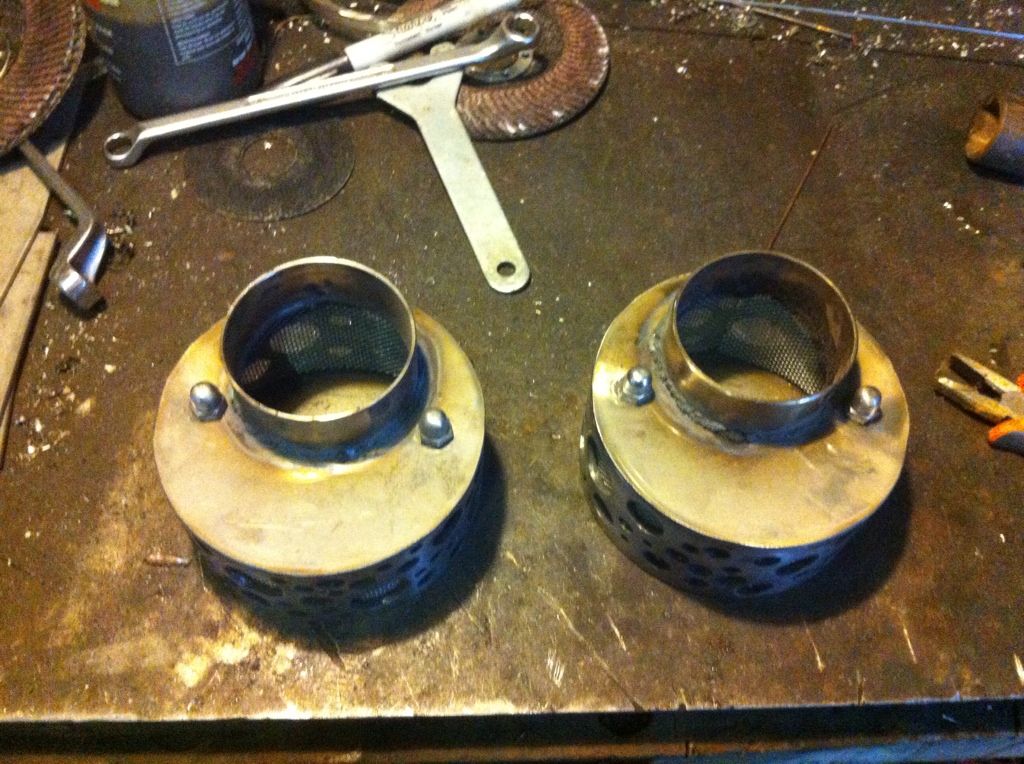 stripped them down, cleaned them up with the old Jizer, then a good scrub in the sink with soap and water. I'm normally rubbish at having things laid out in preparation, but today...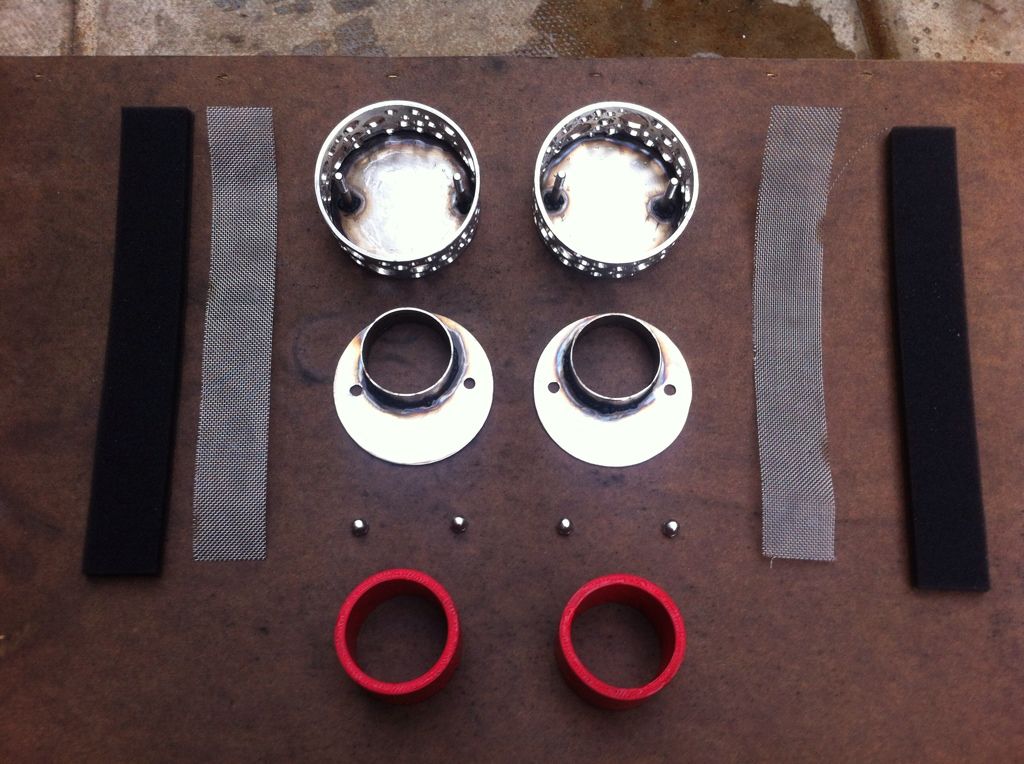 the black foam is ramair sponge. its a 2 part foam that can be cut to size / shape...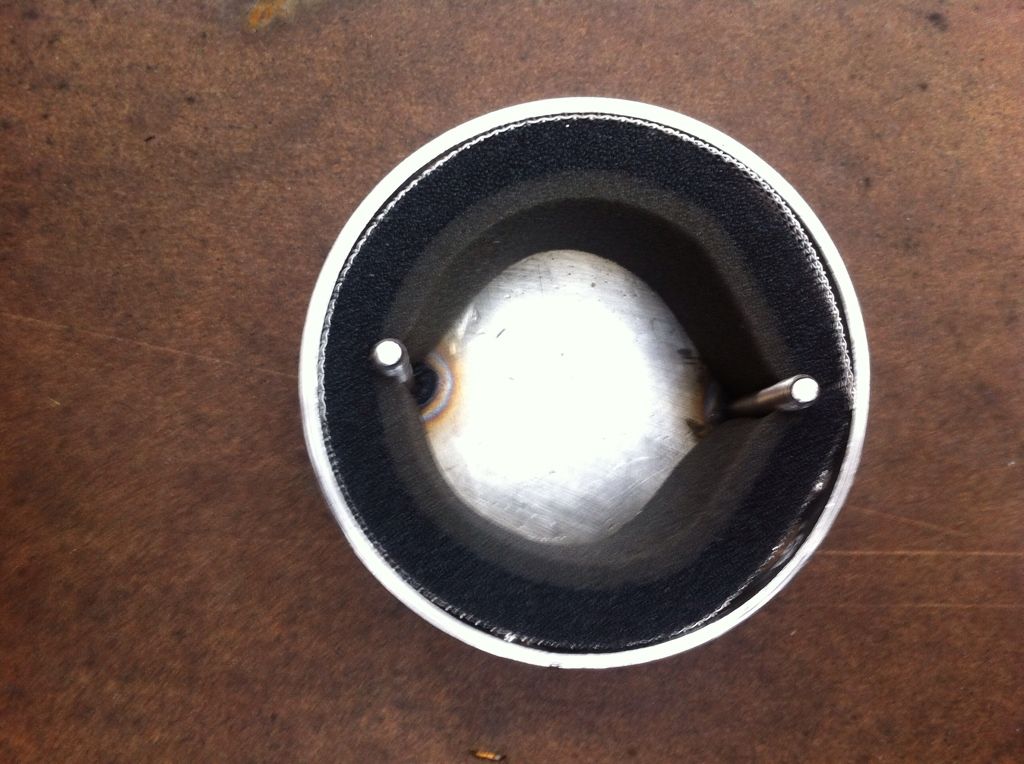 fits like a glove!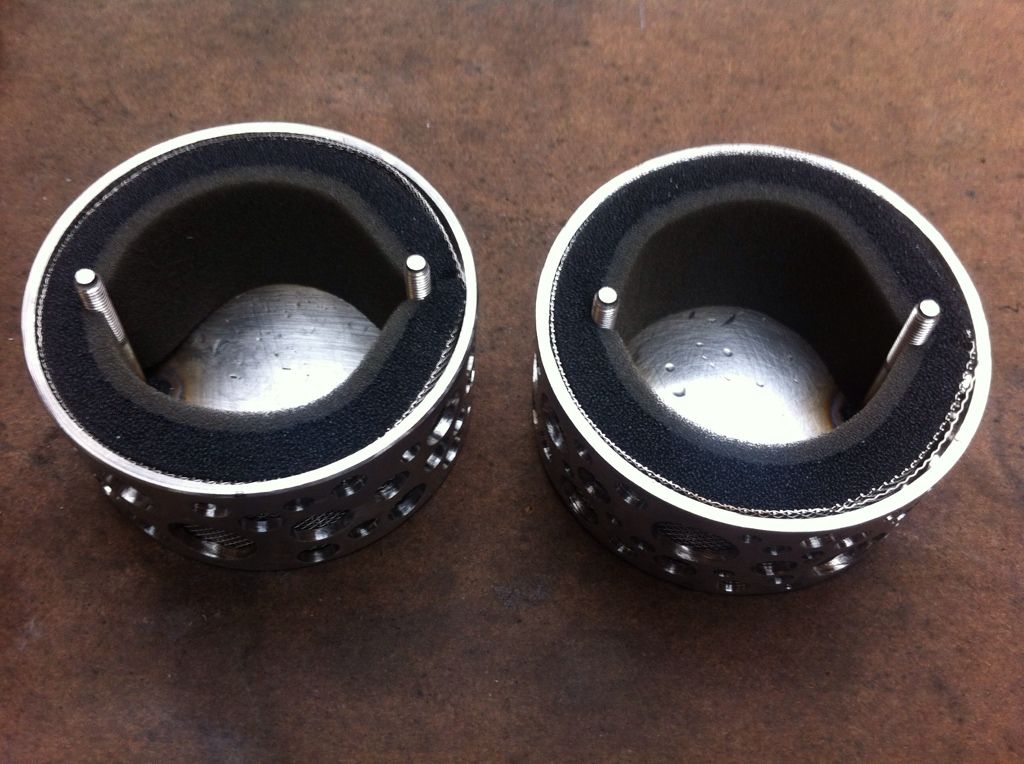 tried them on the bike with red tubing, but it looked a bit gay!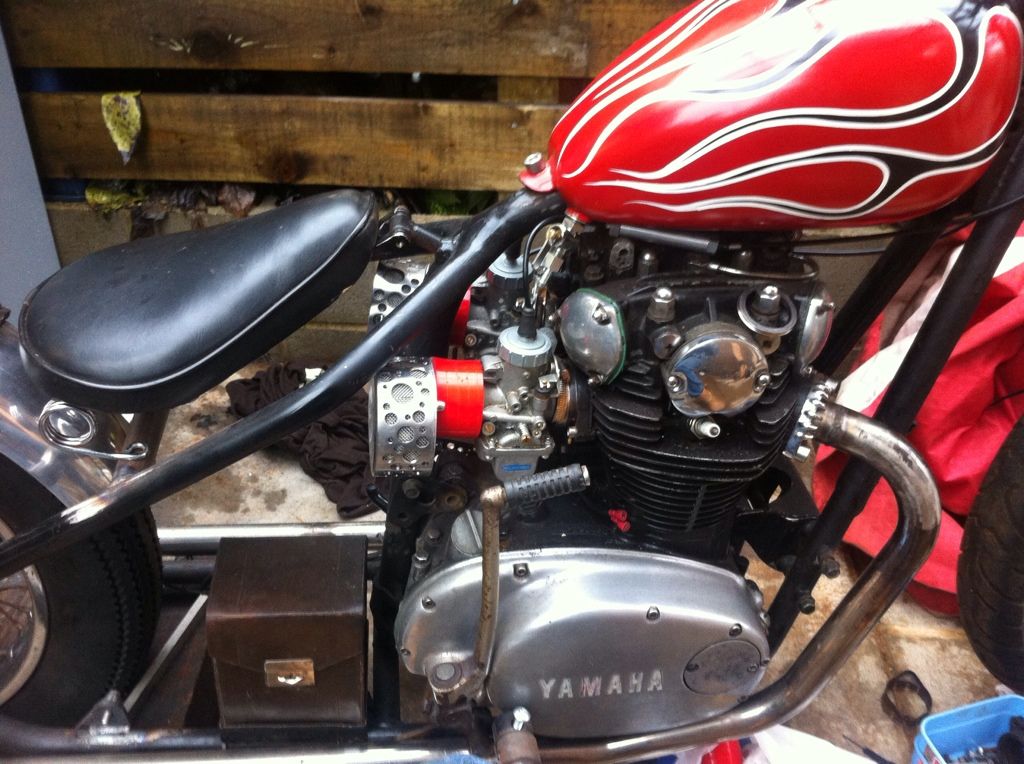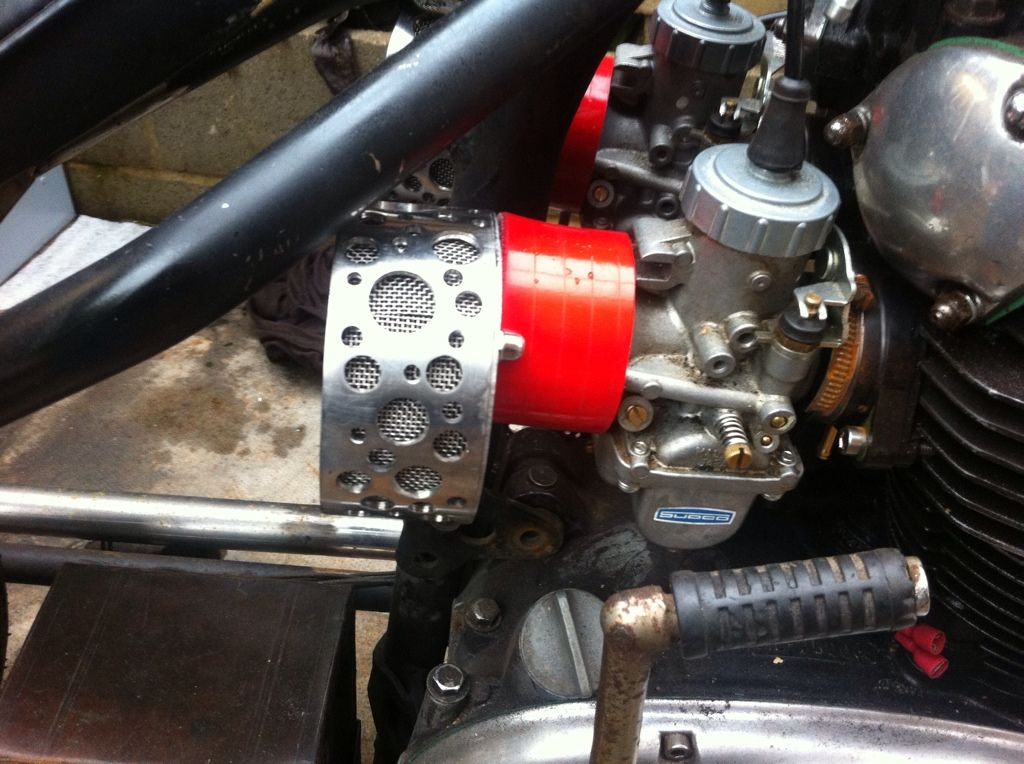 so I opted for black instead...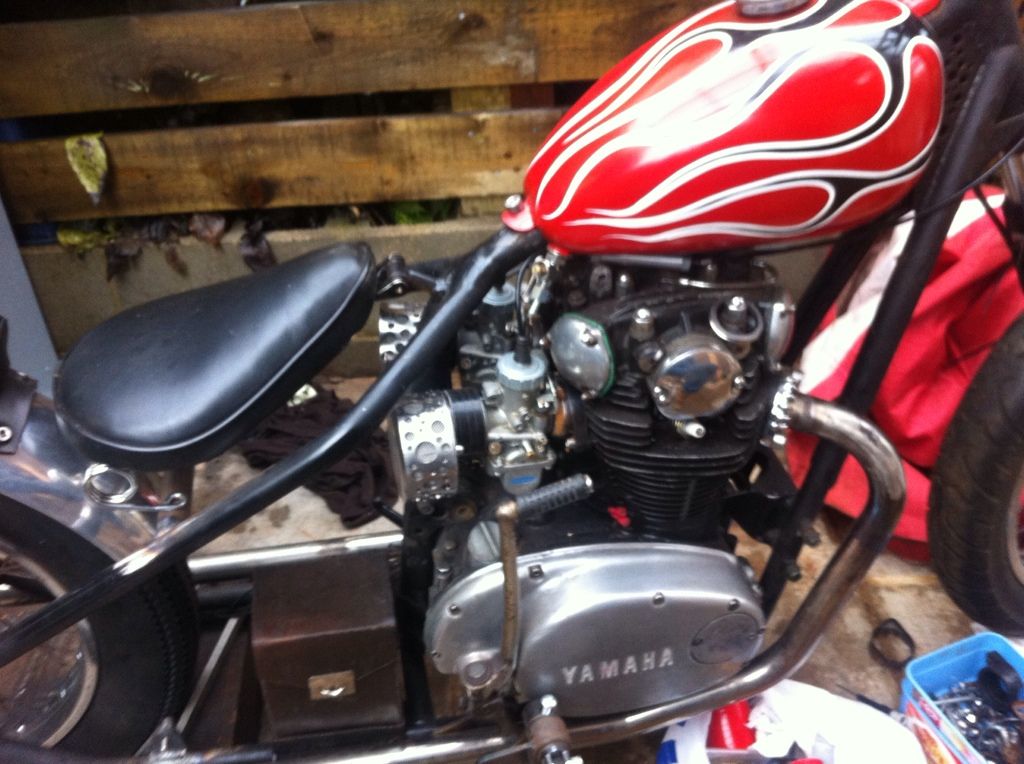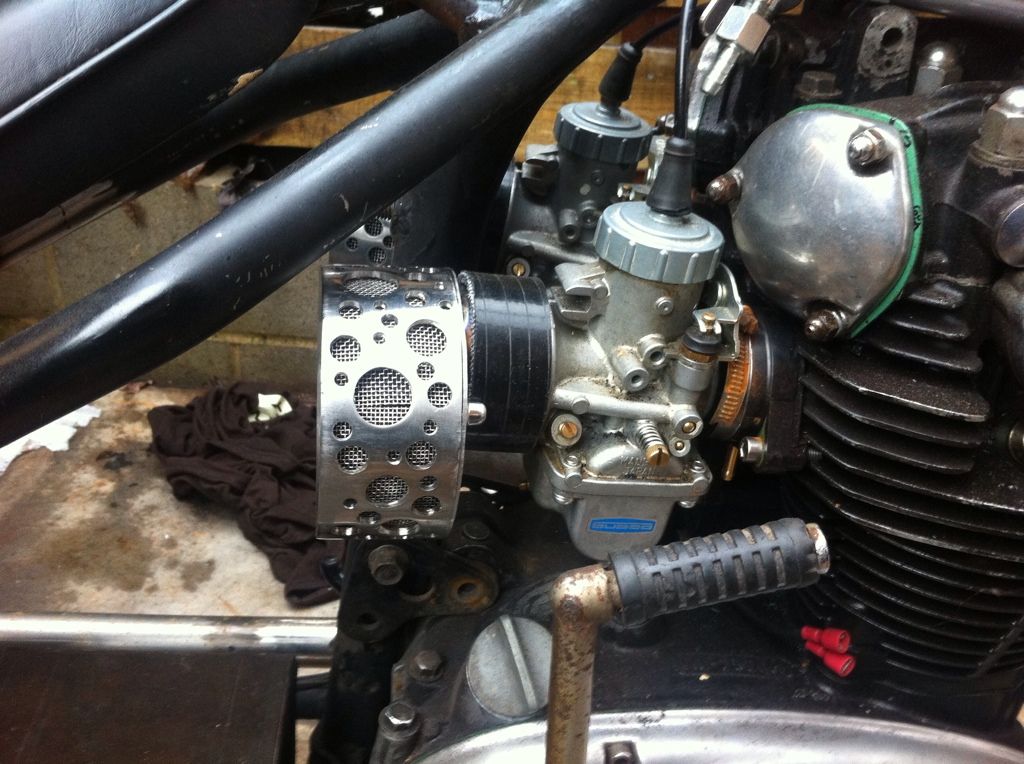 still need jubilee clips to hold it all together. but very happy that all the effort has come good (in my eyes anyway!)
Next up i turned up some spigots to locate the seat springs too..
and welded the buggers in place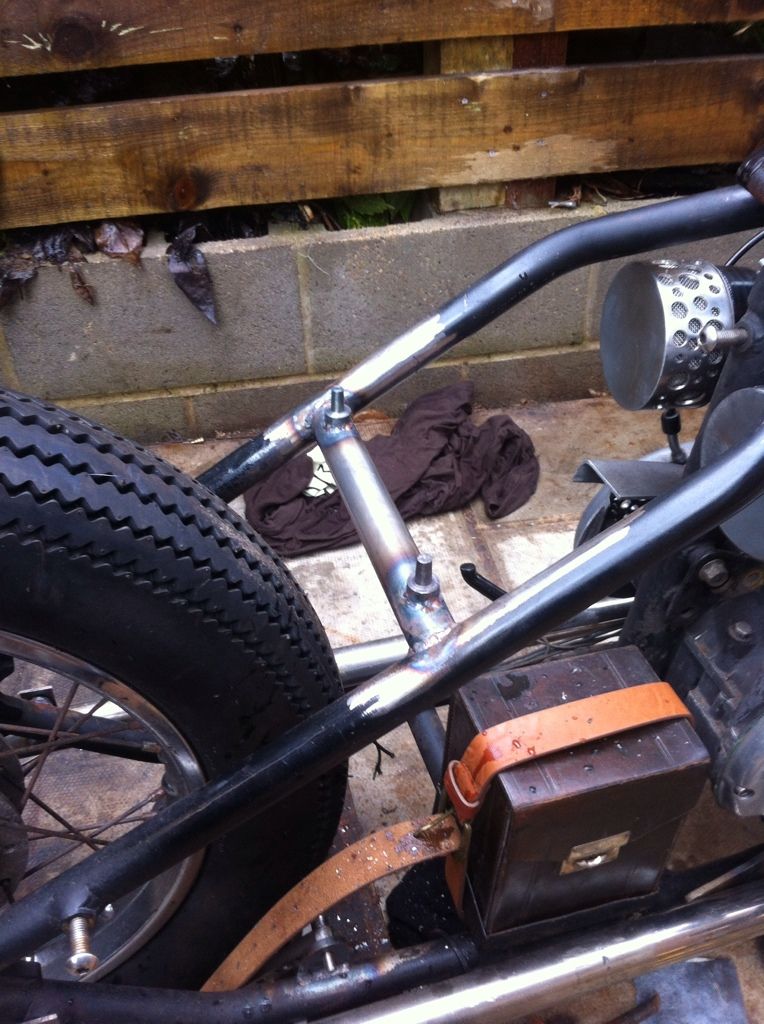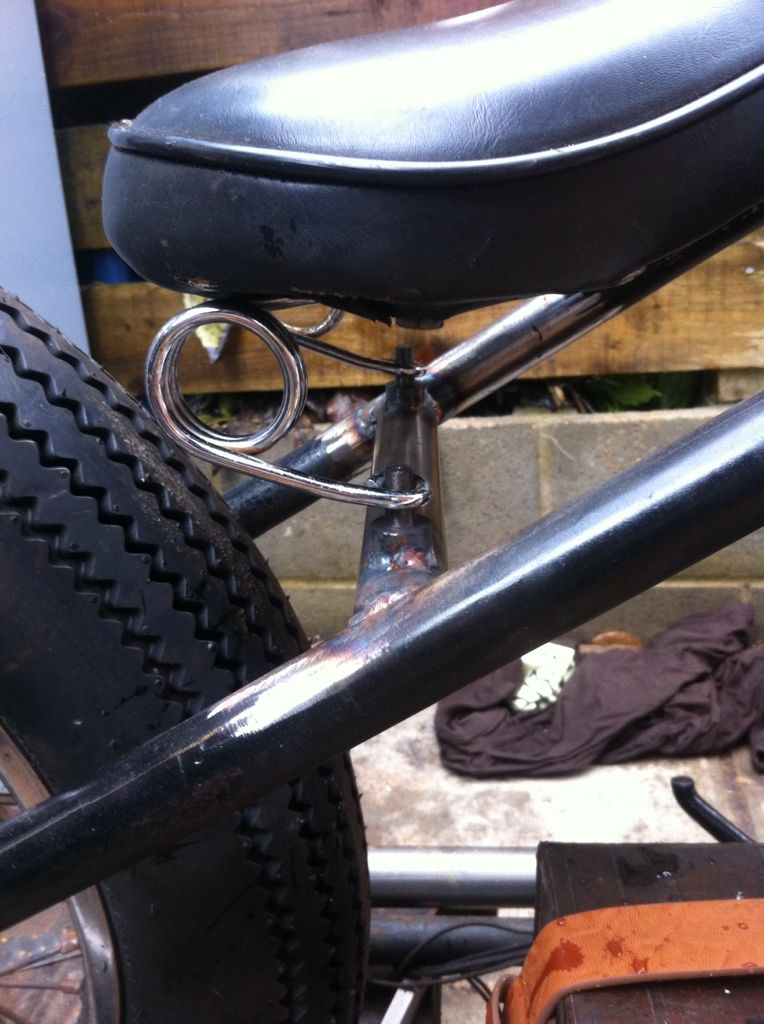 Chucked a bit of black paint on to cover it from the weather...
Its coming together slowly!!