Completed the second side this morning.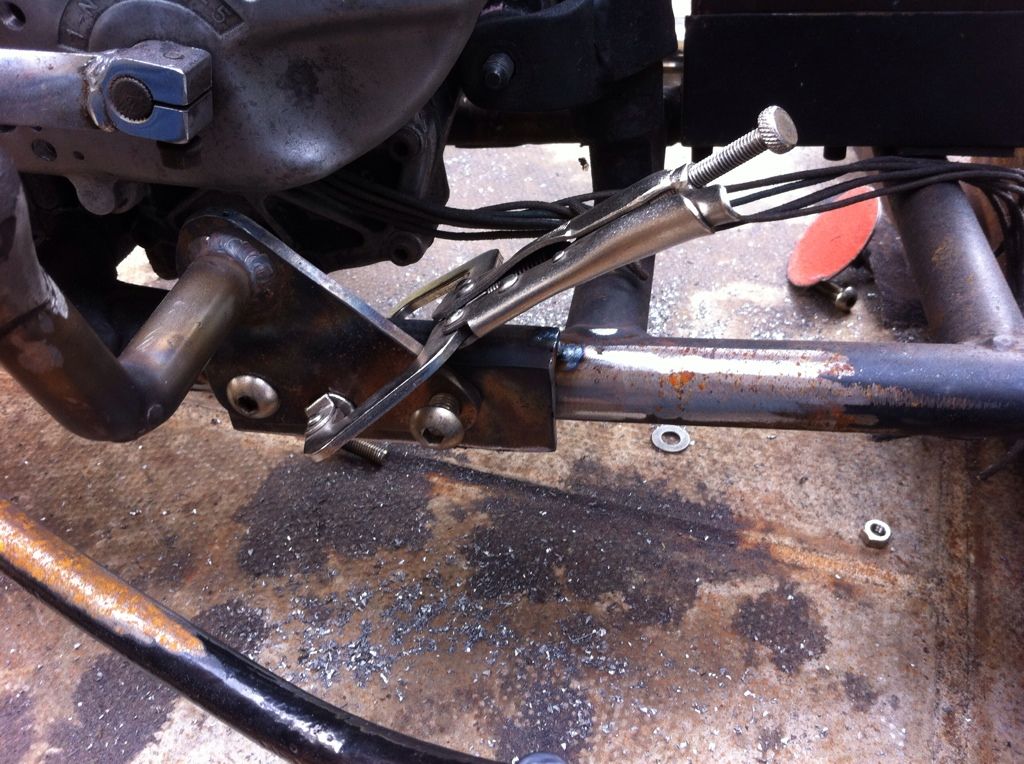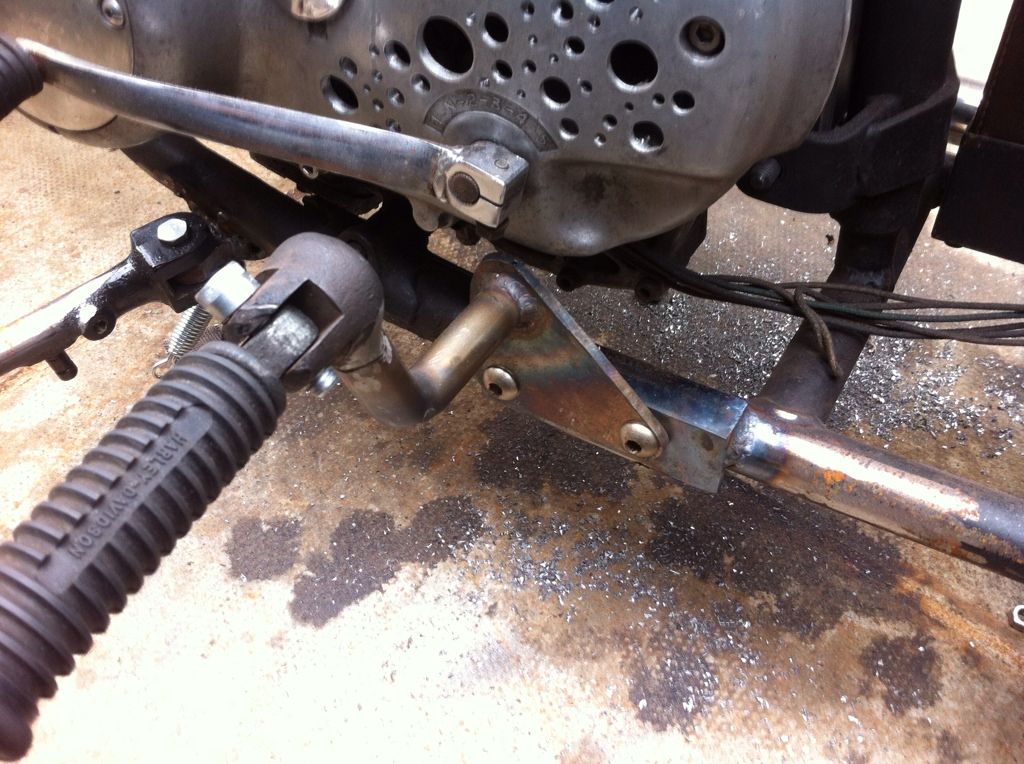 I think its quite a neat solution, and will defo use this method again.
I dont know if you can see from this picture, but the brake side was sloping downwards...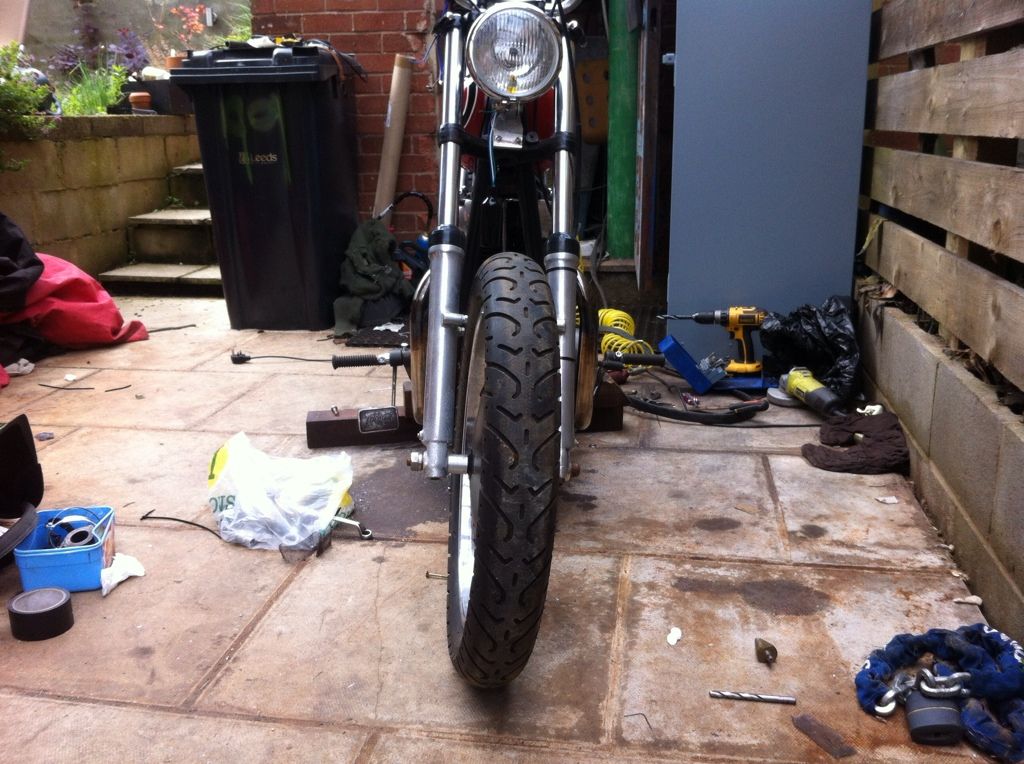 with plenty of heat I got it standing to attention as it should be!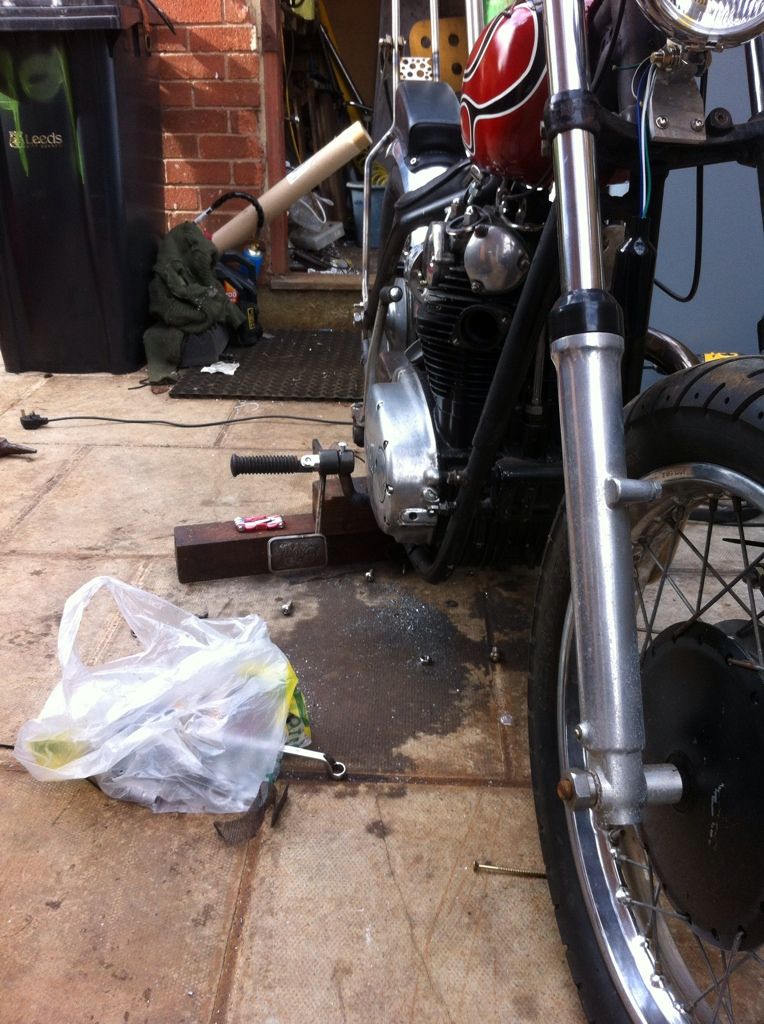 I then sat on the bike for a good hour. I made bike noises, prtended to be a bad ass - drank a huge cup of coffee, I didn't want to get off. Pegs have a bit of flex, but are fine, had my full weight on them no bother (17+ stone) so should be good to run.
so, all major fabrication done, just little bits and bobs left to weld on....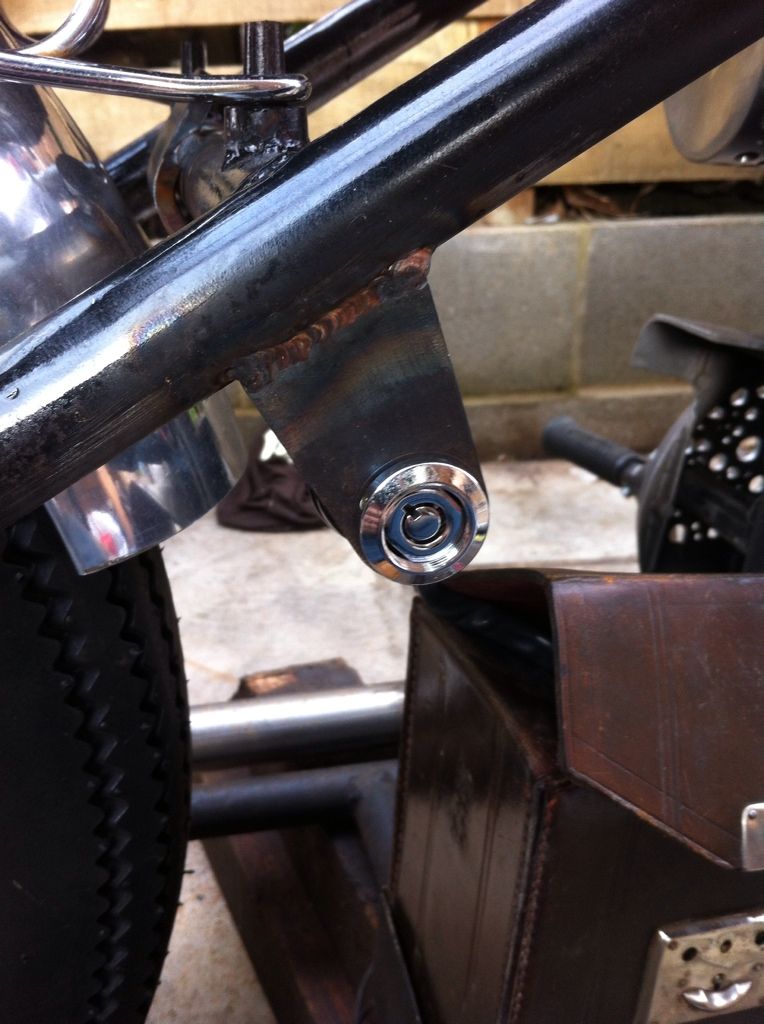 had to sit back and have a look for a while longer....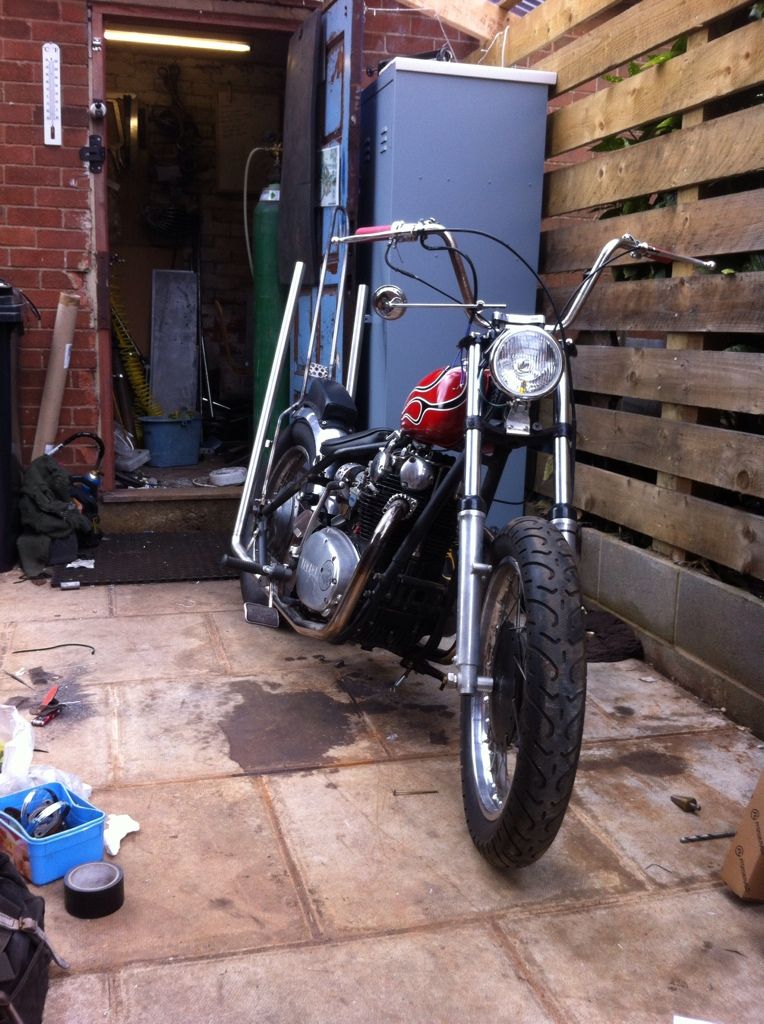 oh, and paint these up!