Mounted up the electrics box. No frills with it, need to just get parts together. I can always make nicer parts at a later stage...
Also cut in the ignition switch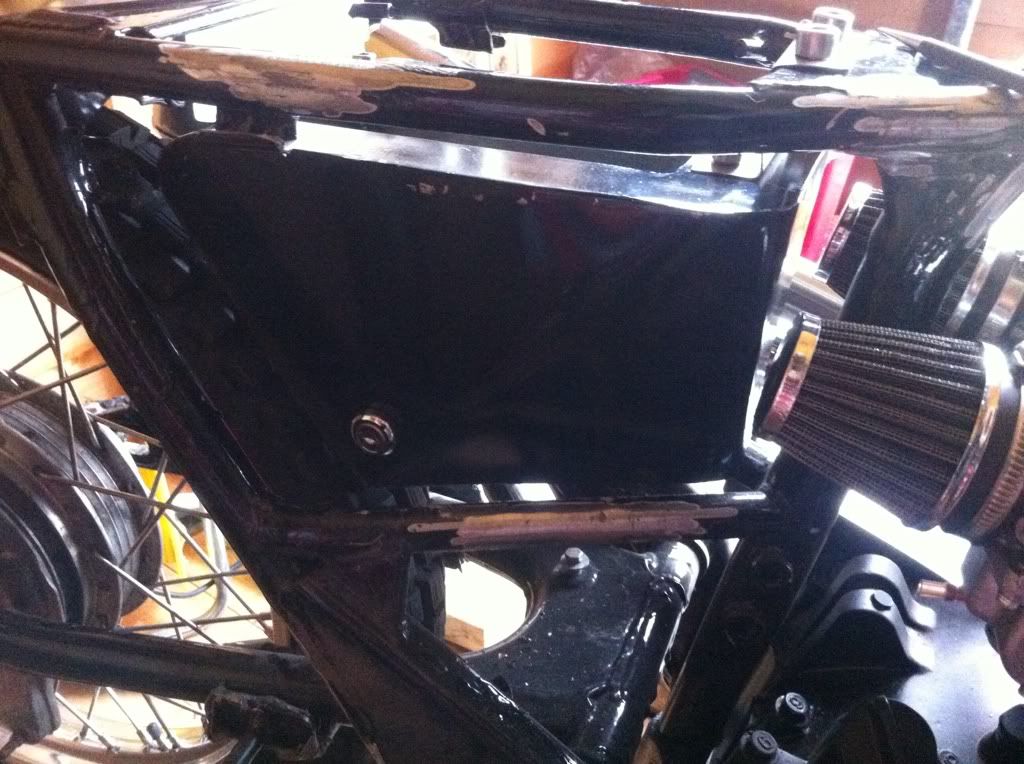 Tibbs came through with the stickers already. This may have to do temporarily, but ultimately it will need to be painted up green like the tank...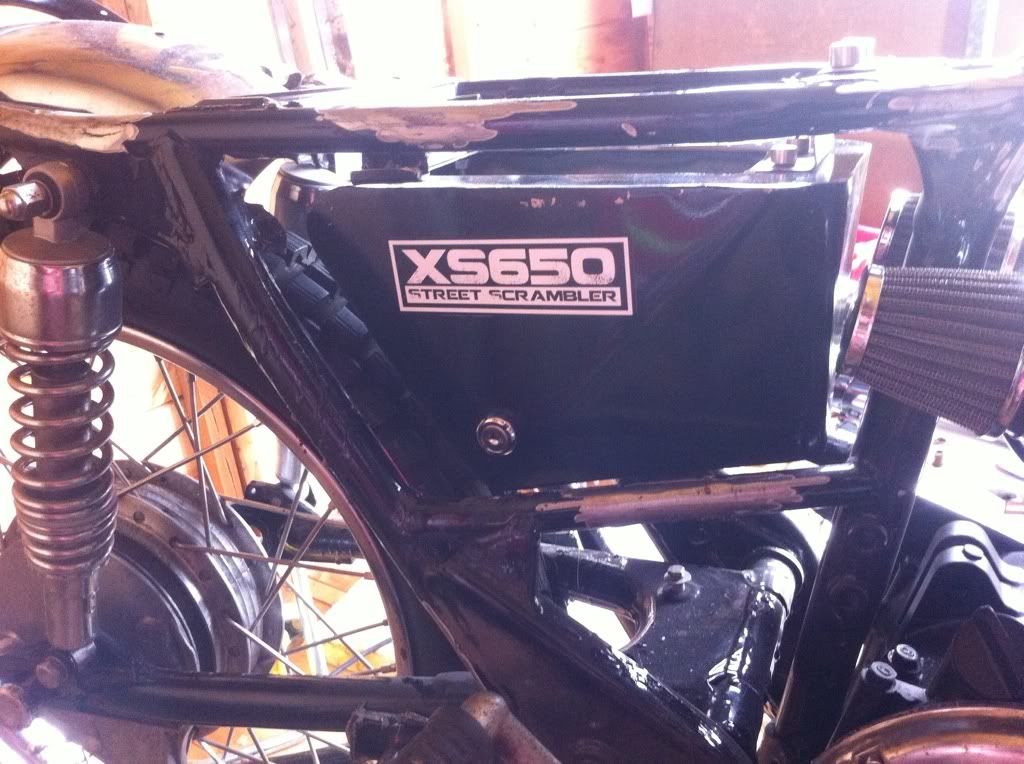 Then on with the dreaded wiring!
So far I've sorted the front lights, and the firing circuit! Not had it running yet, not got enough oil to run it, so will have to wait till tomorrow...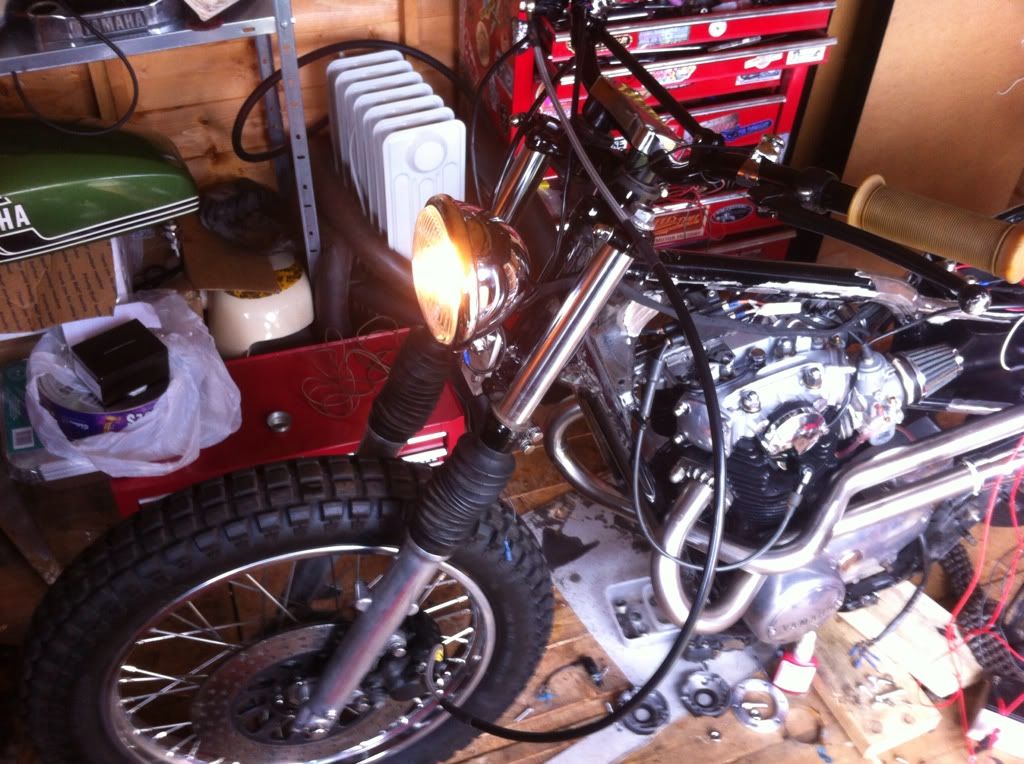 Knocked up a quick mount for the rear light...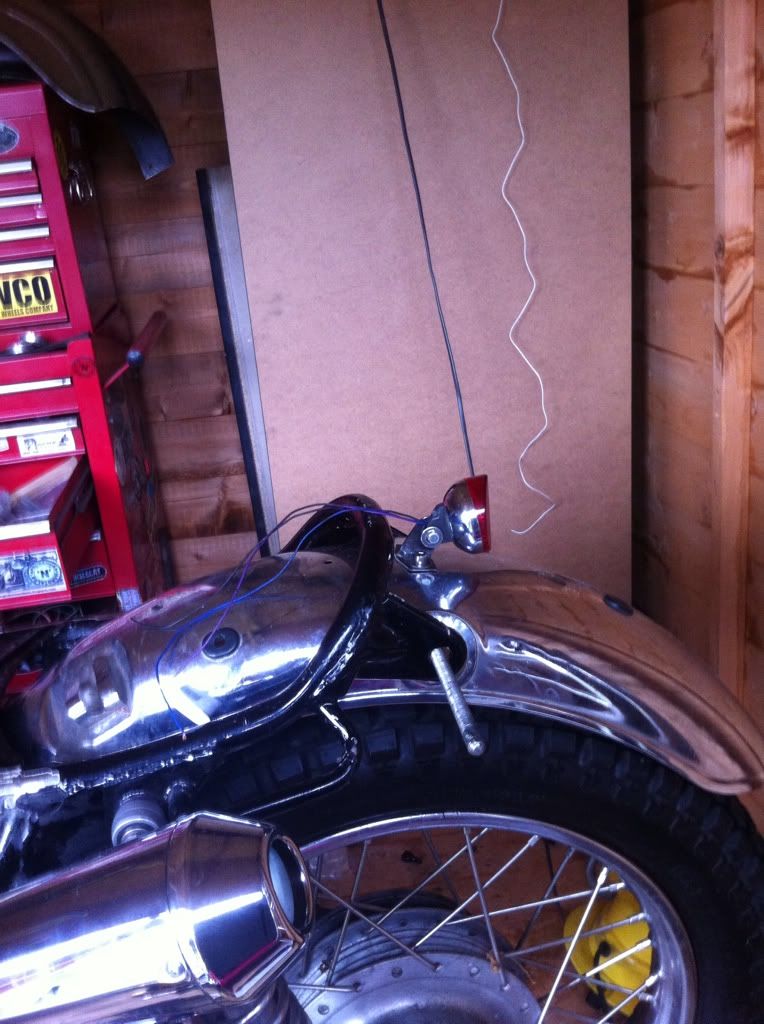 Finally I got the front brake working. Messed up on the bolt sixes for the front disc, ordered M6 instead of M8 bolts...