Had to order new bolts for the front wheel, bought the first set the wrong size, so new ones arrived today.
Once the disc was all fixed and the nuts locked on it was clear that I got the spacings wrong. Not only that, but the spindle was - well I believe the technical term was shagged!
I had another 15mm spindle, but it required shims to fit the fork legs.
Here are my lovely spacers....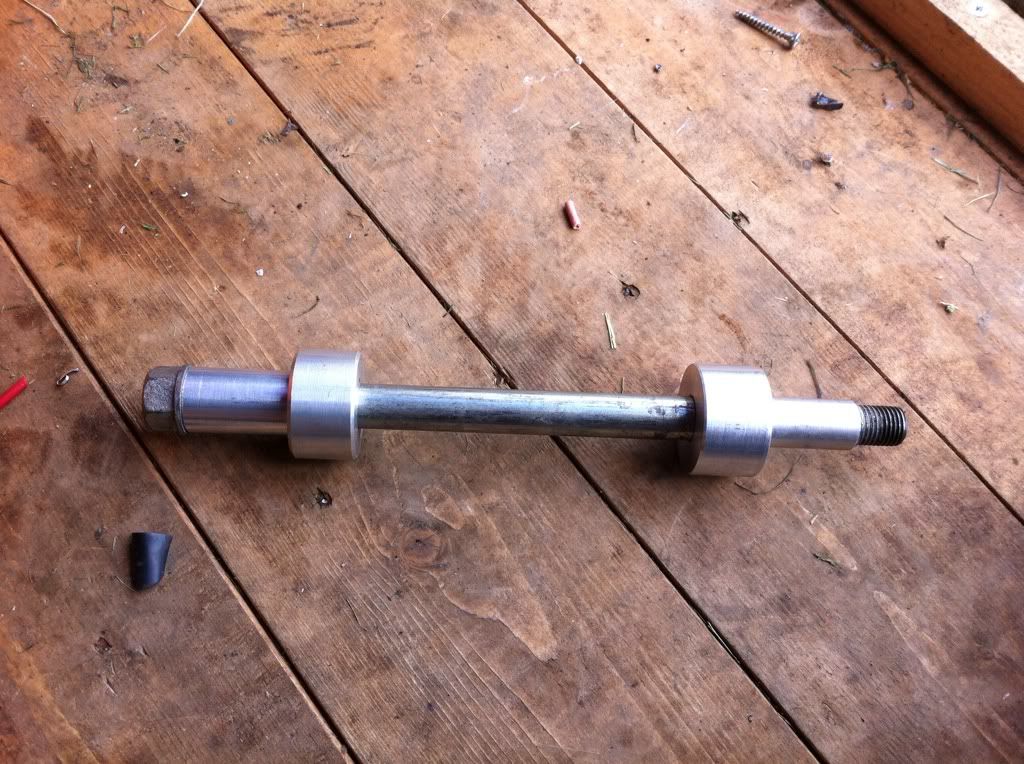 Until now the top yoke hadn't been pushed far enough down and tightened. They were tight as hell, and I manage to knock the bike off its wooden block. Nothing dramatic, caught it as it went, but with no one around the bike sat like this for a good half hour!!!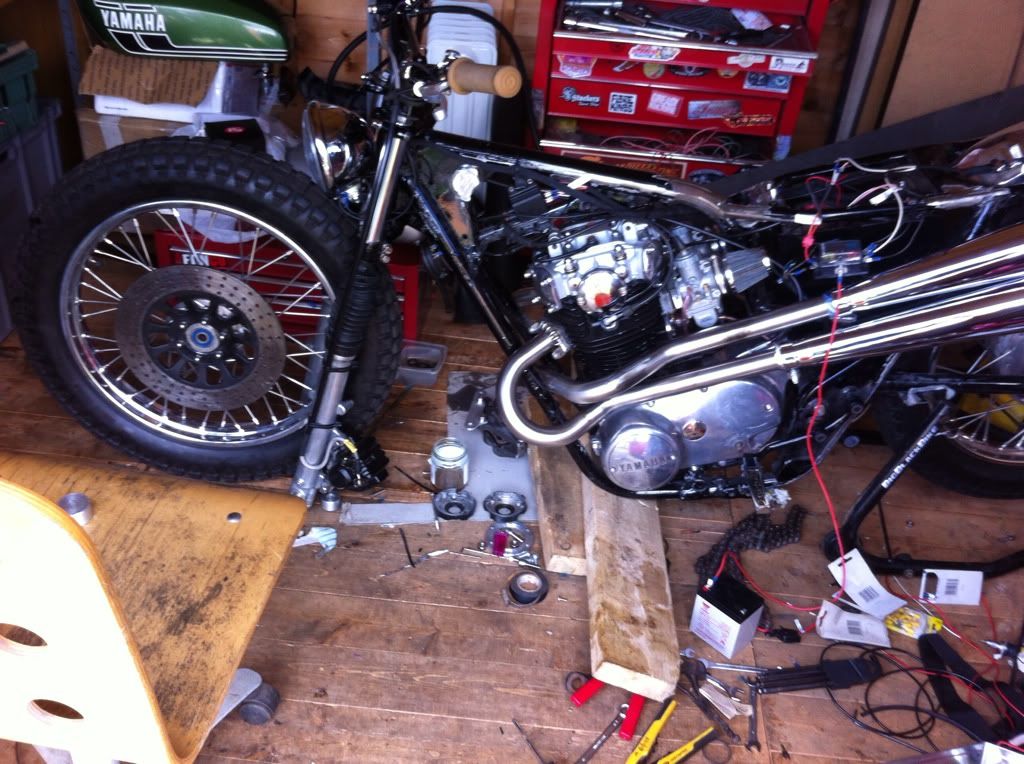 Finally I picked the front end up on blocks and got it back in the air.
The bike is looking good with the extra height!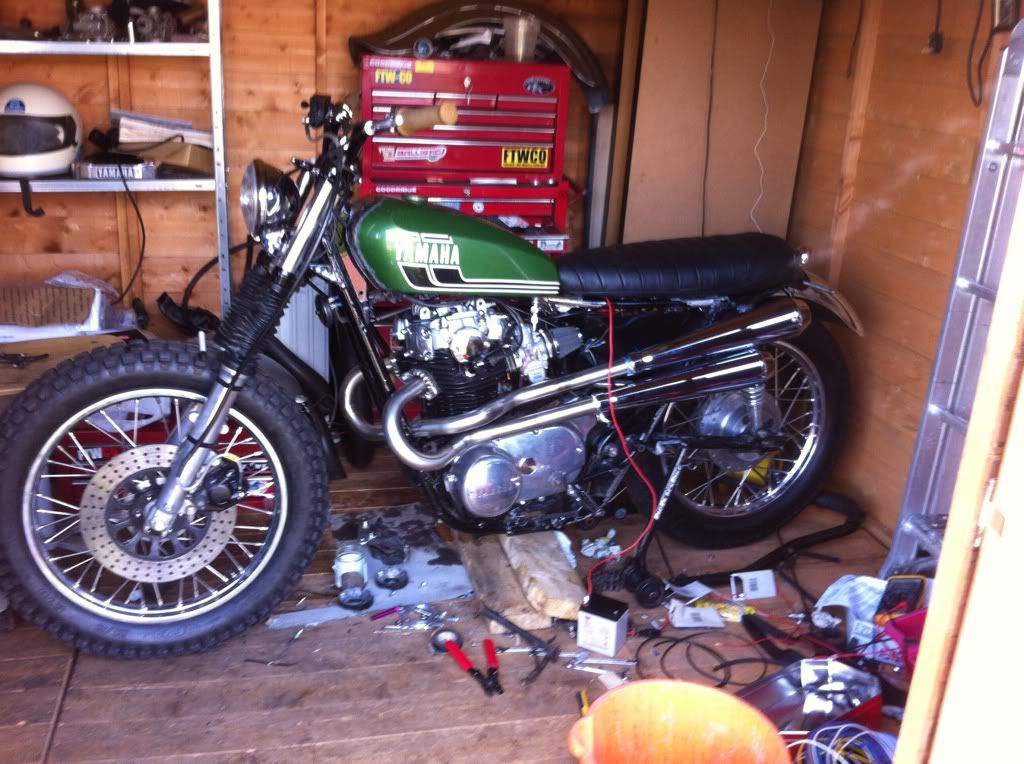 I sorted the paint out for the tank. This is it on some bare metal. Should work out fine!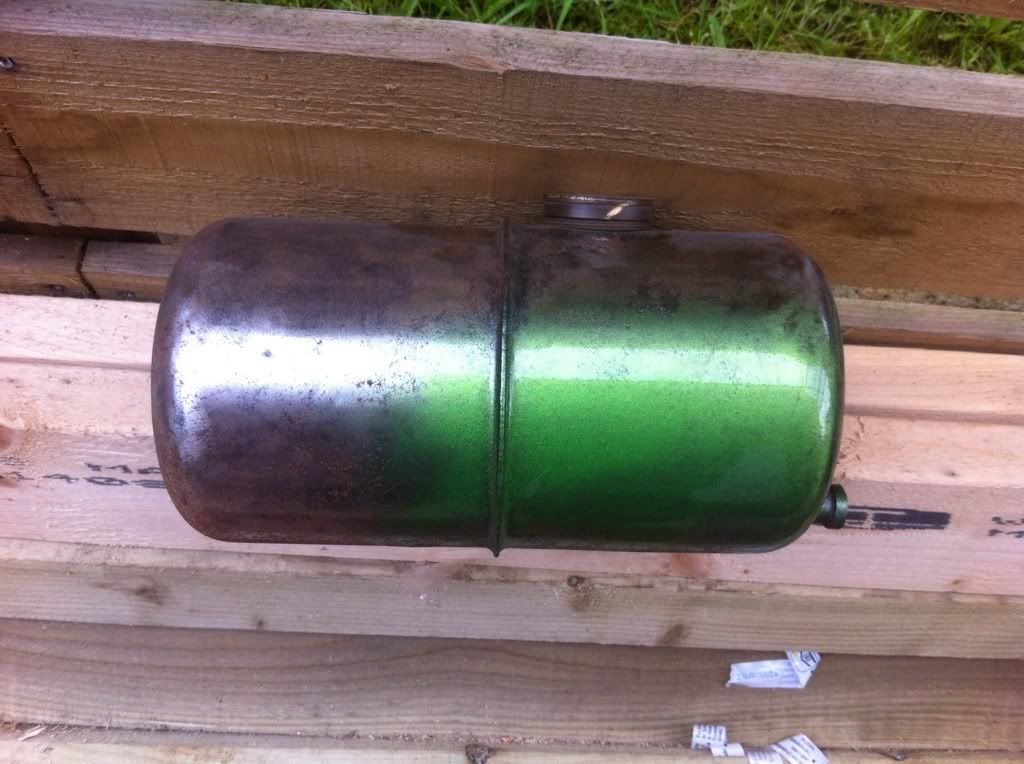 Couple of other things,
gonna run 2 petrol taps, one for each carb - will need to make a threaded bung and weld that tomorrow
All wiring is now done!
Front end all complete!
Oh- and my stresses on the rear wheel- if I can't get the cb500t one to work before next weekend, i'll just use the one on the relic- stock xs650....