A bit of painting while I sit in the garden...
Filled and primered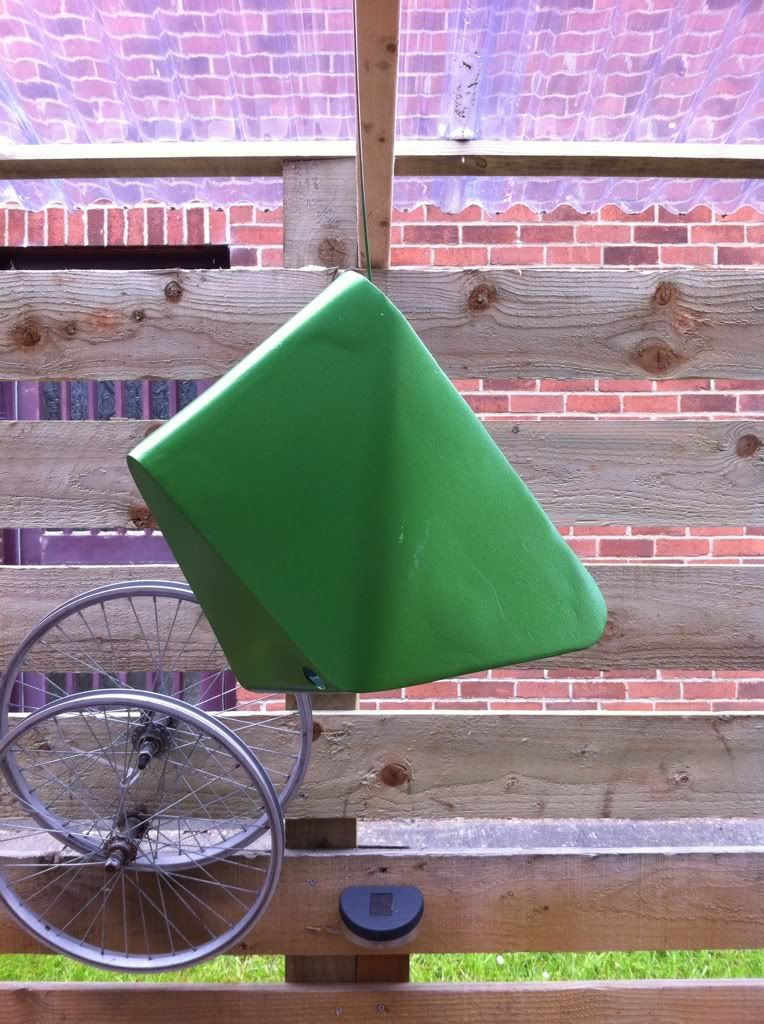 There are a lot of marks in the paint mainly as I did a shoddy job of rubbing down filler. so it needs rubbing down and re-painting. But it'll do for now to keep it protected.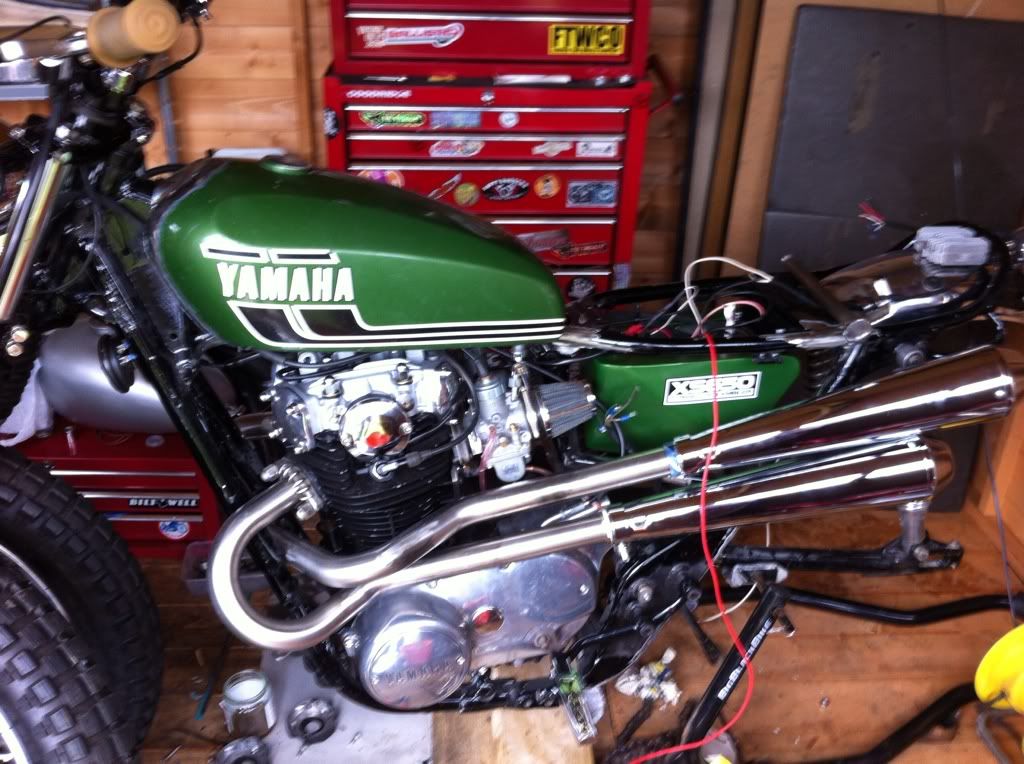 Put some stickers on quick. It is a pretty good match paint wise, maybe a tad lighter, but looks well.
Couldn't find the tap to cut a thread for the tank, so left it there for today.
Assuming there are no major engine issues I'm hoping to aim for an MOT on Thursday/ Friday...