woke up early this morning with my head whizzing about like a maniac
- I forgot to think about the bloody exhaust pipes!
what a div!
Just been out and had a look - looks like I'll have to chop an inch or so
out of the down tube to get it to fit....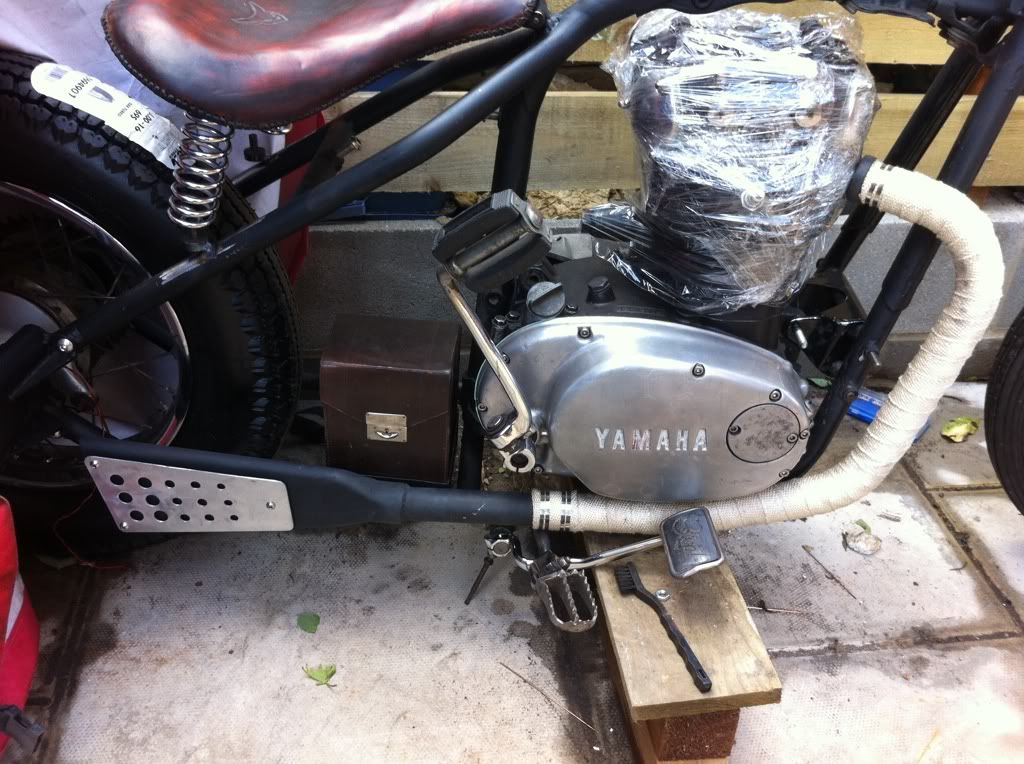 i know you cant see the head well, but an inch should do it, it also
solves the problem of the rear mount, I'll just tie into the foot peg
mount as a support.
Phew! panic over!
Was hoping to have got some done today, but its been raining the
whole time - looks like its about to blow over - so I'll try a couple of
hours later.