done a bit of tinkering this morning - oil leak on the stock XS650, so that's gonna need a strip down, had a little play with the metal lathe, and then the gearbox i scored for this showed up with el postino
its a little bit brusied and battered, but structurally sound enough.
no movement in the cog, so thought i would have a little investigate...
took the panel off the bottom and had a nice surprise!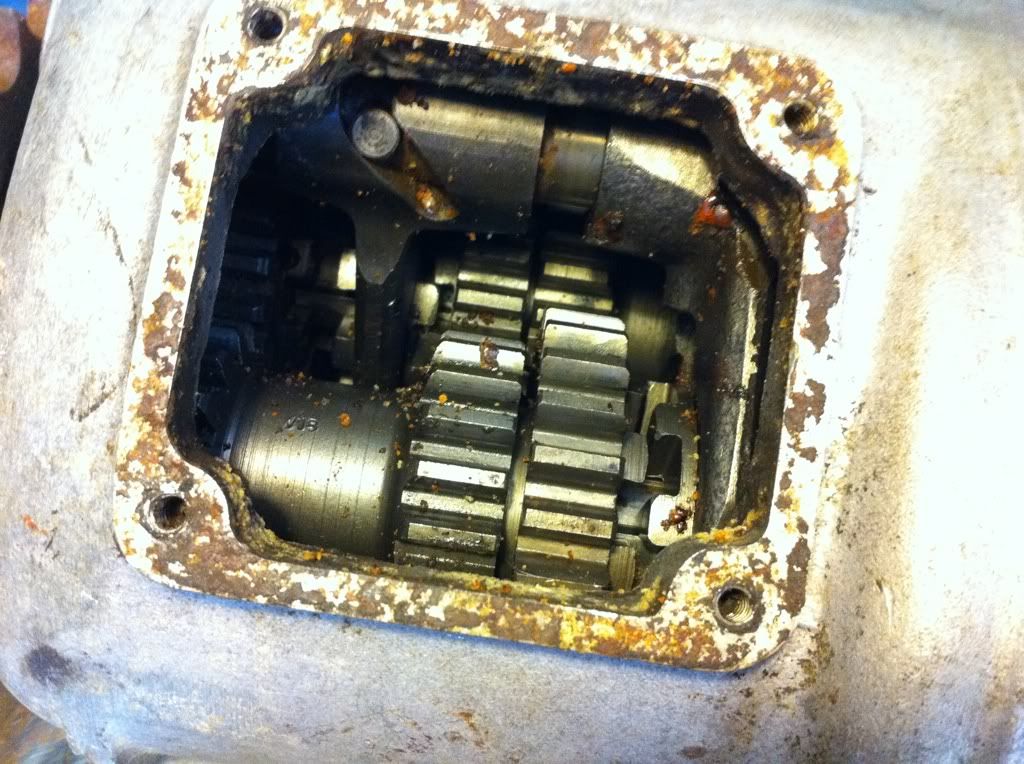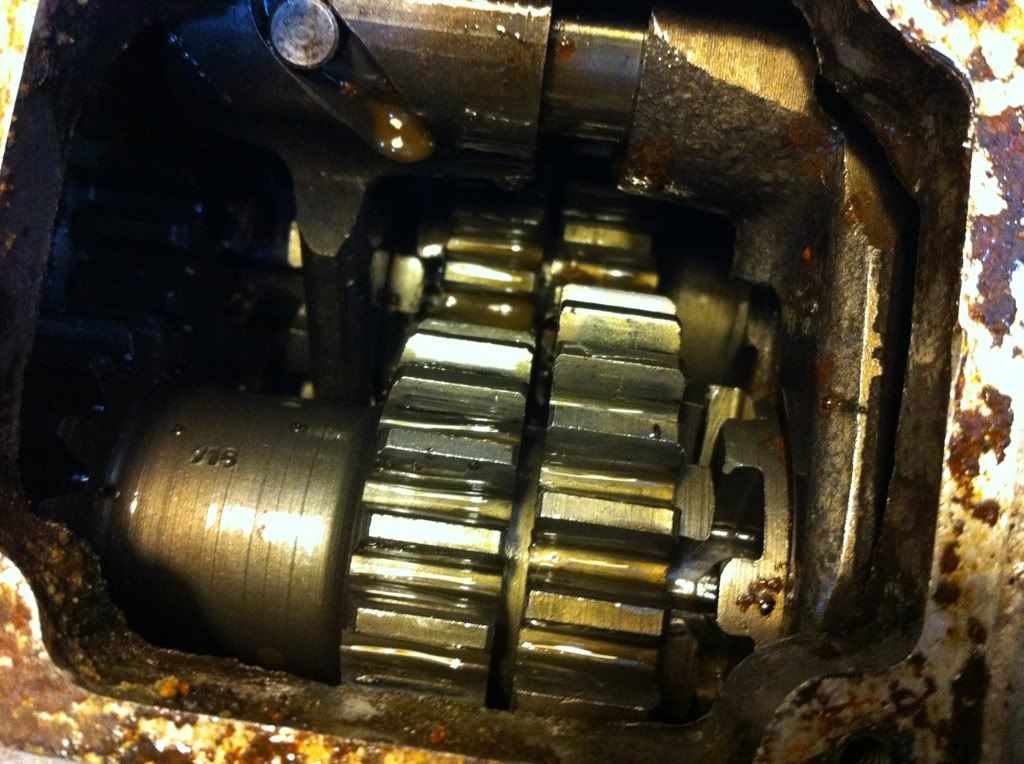 the gears looked to be in fine fettle! couldn't move them, so just on face value of the teeth i can see, but all seems to be good in there.
I had a look in the end section, and apart from a little clean up it all seemed in fine form.
I didn't strip it down any further, as I didn't know what I was doing. but I'm pretty pleased with it. its always a worry when you buy something and your not sure what state it'll be in.