I've had a plan or 5 brewing for the past couple of months as
to what to tackle after the Relic is finished. The Indian will not
be rushed as I want to use a lot of genuine parts, so I will need
to be patient with getting the parts together.
The initial plan was for a custom framed XS650 - inspired in
part by the lines of a Zero Chopper Spirit bike. Due to the
history we have had with jappers, the plan has been brewing
up until this point over on my custom xs650 forum.
Its no coincidence that Mr Bearpaws is also posting in his new
45 flathead project. He spied some 45 engines over here going
for a good price, after a few calculations in my head I ended up
buying 2 engines, one pretty much complete, and a 90-95%
complete basket. T
hat leaves me with this:-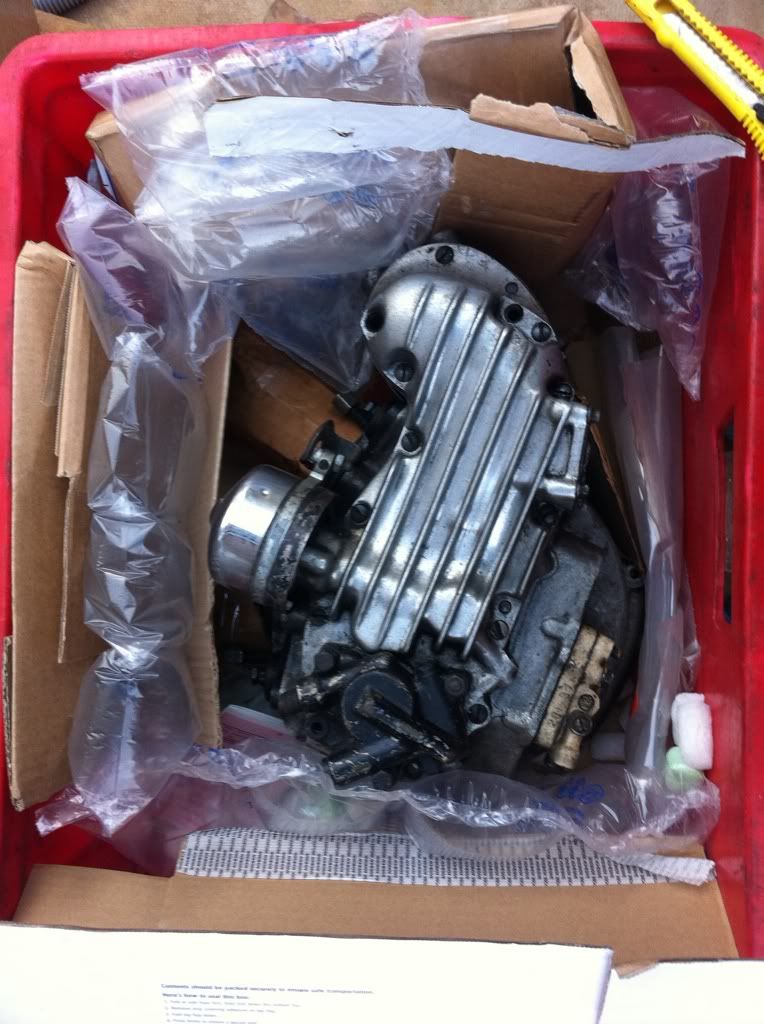 engine number reads as 43 then a big gap and 4 numbers.
a bit confusing as I would have expected either WLA or WLC
in there..... don't know if that has a meaning to anyone?!?
as for the rest of the bike, a 1 off frame is going to be made -
and the maker has said I can be there with them when they
make it - so I can both learn and make decisions on how it
should look. Luckily this is someone that loves the same style
as me - and the various conversations we have had have lead
me to believe that were not too far away on the ideas in our heads.
as a basic "muse" I have had this bike in the zero chopper spirit
book in mind for quite some time:-
obviously when the 45 engine came up for grabs it fitted the bill
I have been slowly squirrelling parts away for this build, and some
of the major components are already present and correct:-
Forks are going to be this old pair of girders:-
Headlight was sent over from the states as a present (Cheers Mr
Bearpaws!) its an old unity lamp that should fit the bill perfectly:-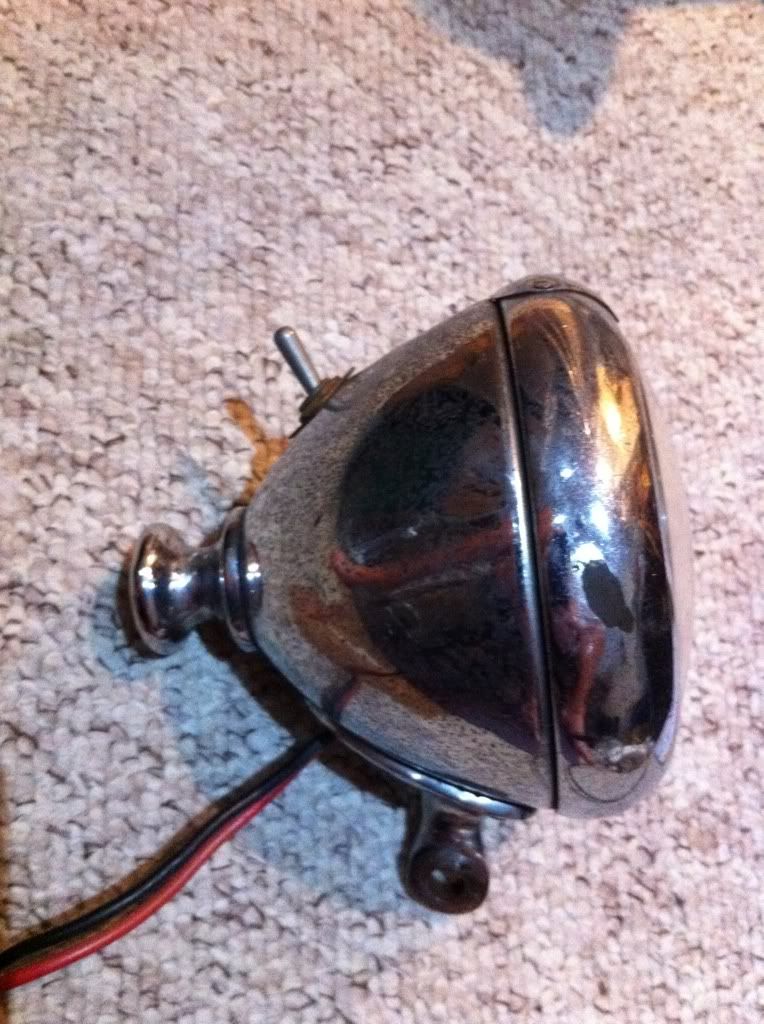 Wheels will be these 18" ones i got from the states - nice twin leading
front hub. they will be wrapped with vintage firestone 18x 4.50 tyres
when ive shifted a few things on ebay to pay for them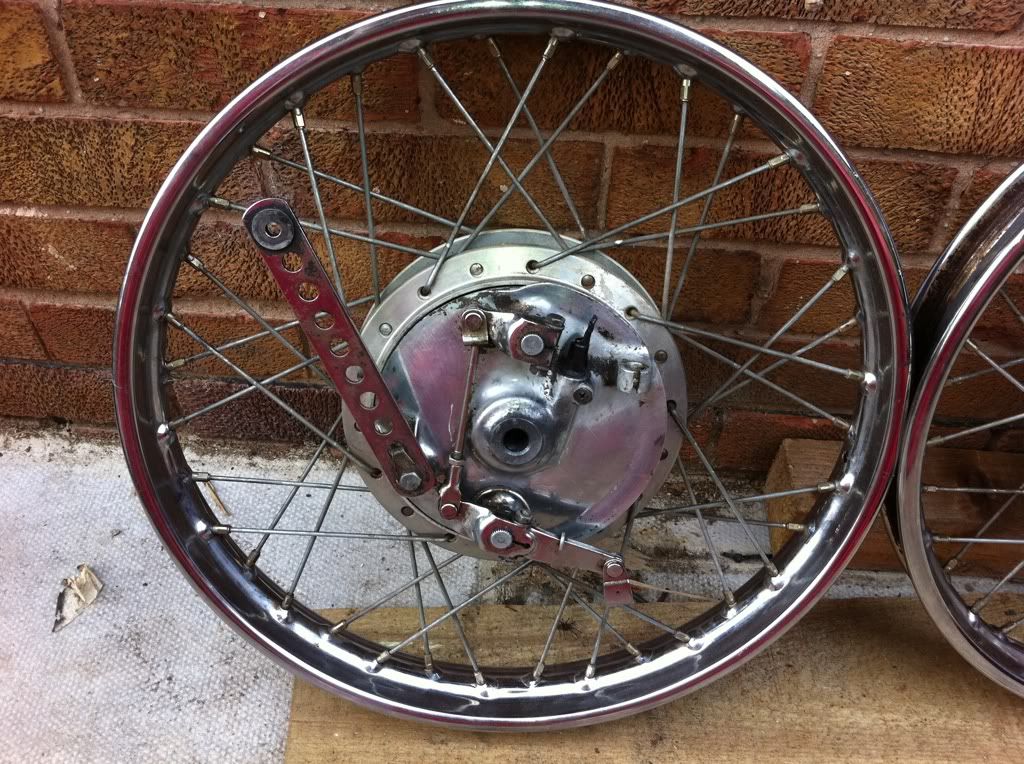 The last major part is a possible tank - its pretty long and slender -
we'll have to see when the frame is in place.
Its a t125 stinger tank that needs plenty of love!
I'm now on the hunt for a brit pre-unit gearbox and other assorted
It goes without saying (so I don't get told off again) that the relic
will be running and on the road before this project starts proper.
PS - Jason (AKA Beapaws) - you've had the full blame placed on you
for this one sorry mate - your lucky that miss TC had a
large stretch
of water between you and her!