Had another couple of hours out there tonight while the missis
was off dancing...

I hadnt thought about the interferance between the chain and the
electric box, as I had made up the box without the engine in (yet
another schoolboy error!)

I was aware that I also had to make room for the Carbs and air
filter to fit in easily - so I had to do a bit of a mock up...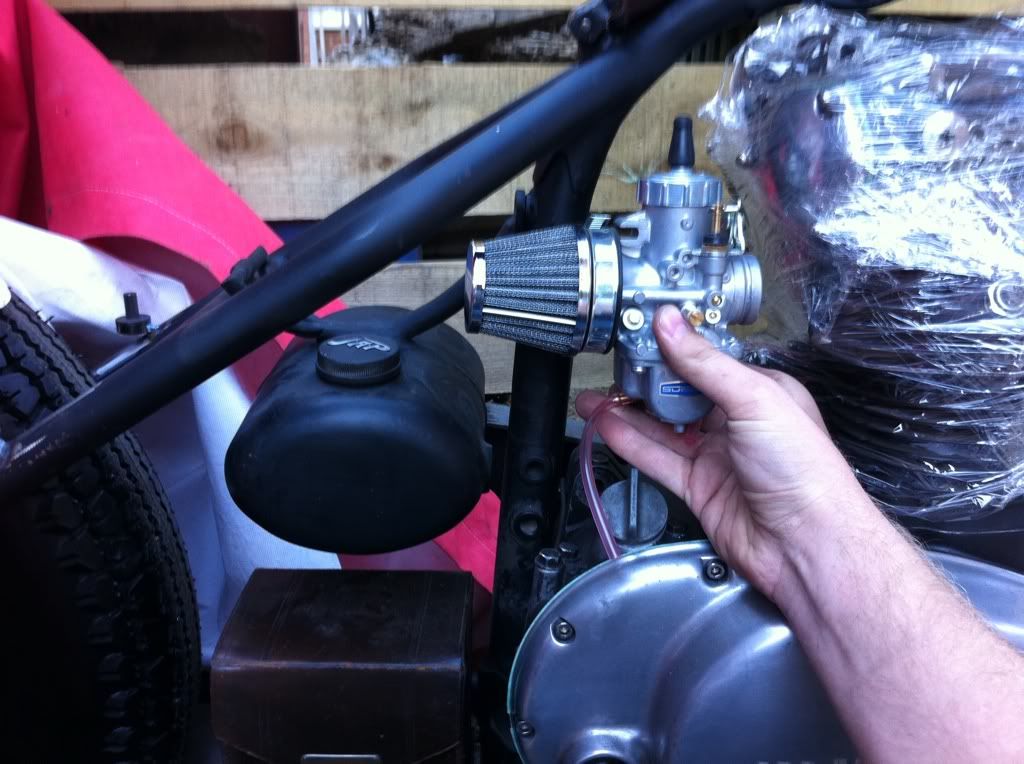 I couldn't really move the tank up, so I had to make chain clearance
in another - more drastic way! Inspired by Toddy's bike - a cut-out
was needed in my lovely tank...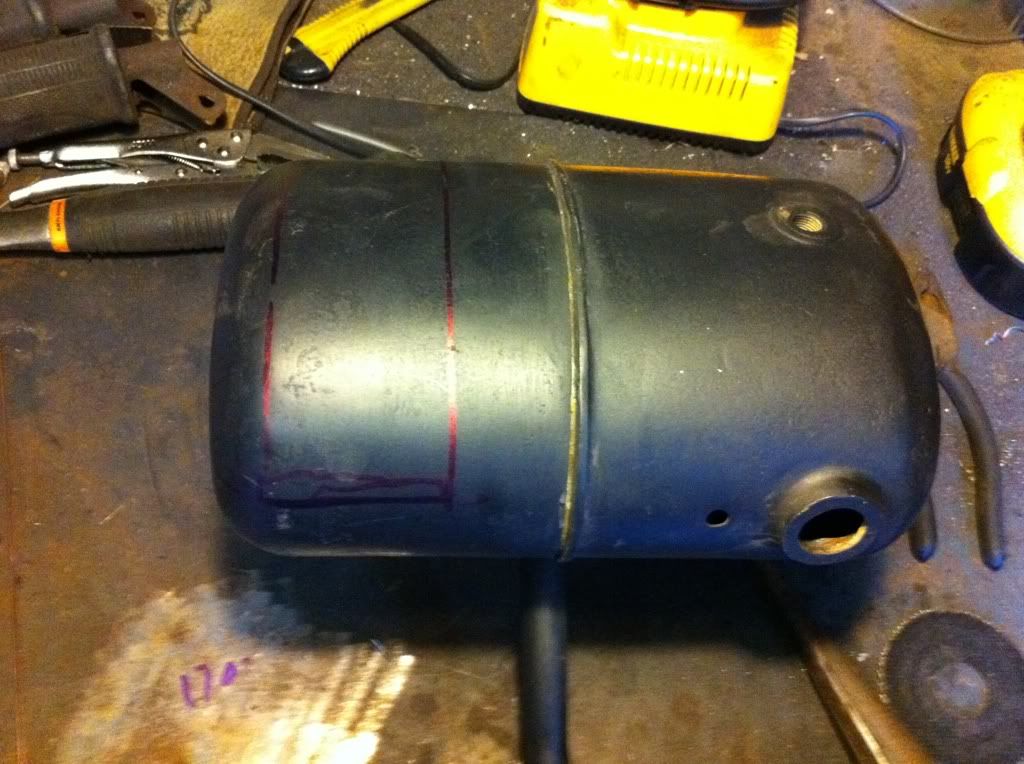 I bent up a tunnel in the vice, and was able to tighten the bends up
and flatten the bottom on the gate post!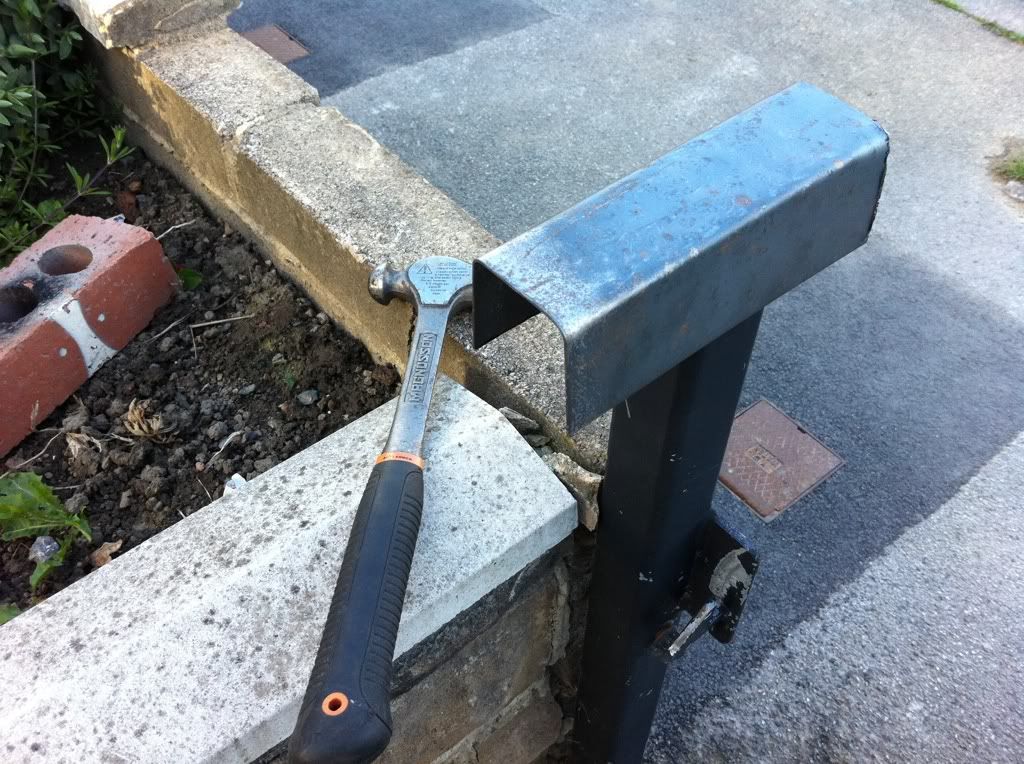 With them both ready, it was time for MR Grinder once more!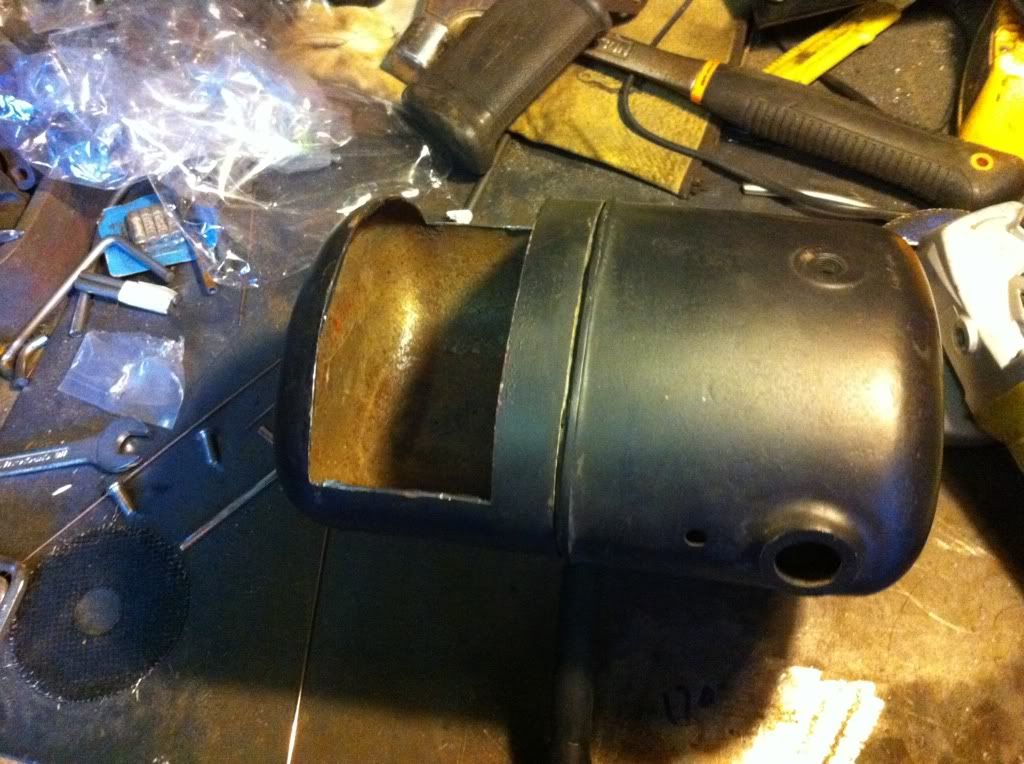 The tunnel fitted in pretty nicely, just a slight over cut on the corners...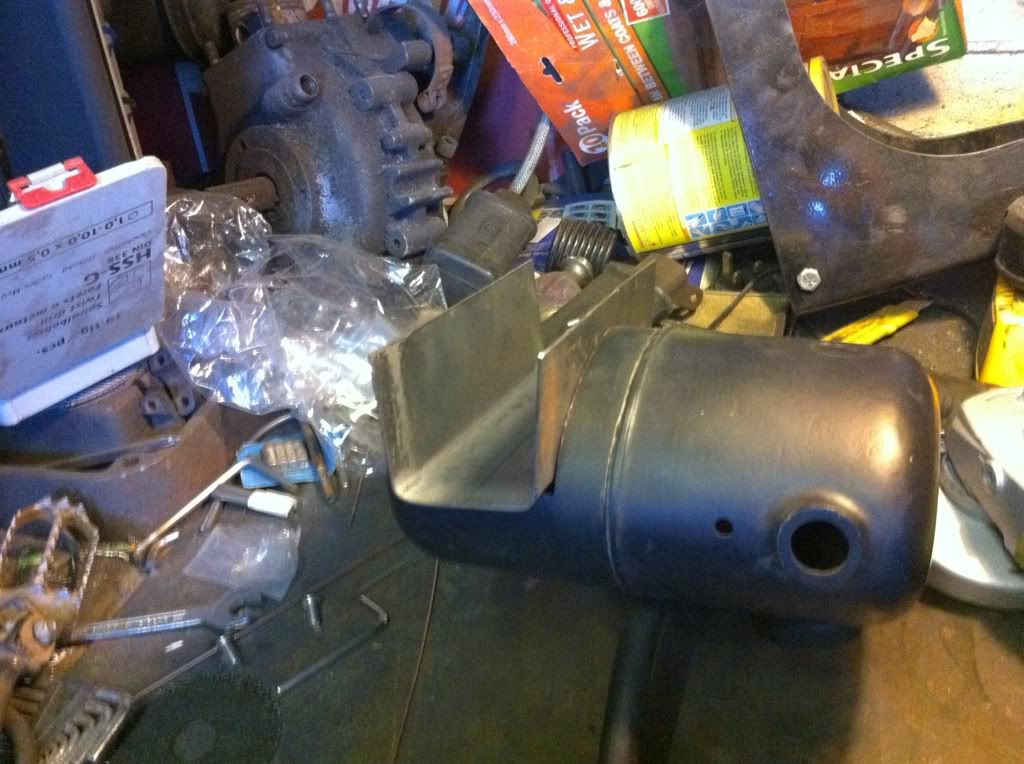 I cut down the tunnel to size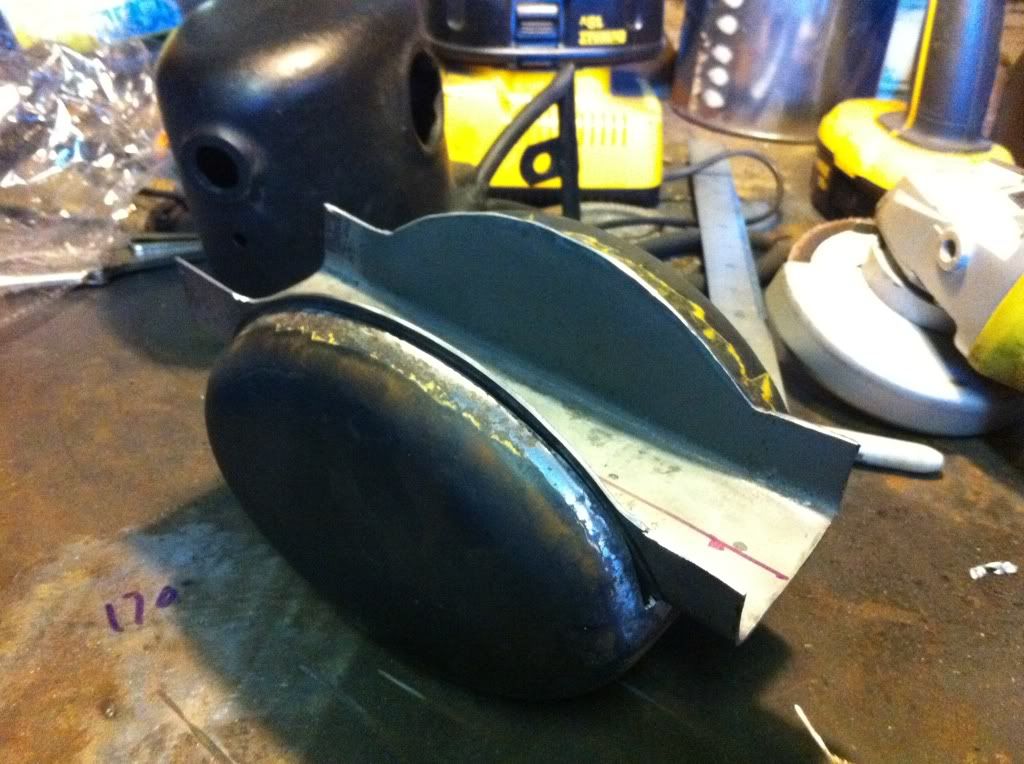 tacked it in place, also cleaned up the paint and crap around the
weld areas. I did it attached, so it held the shape during welding.
I didn't want the heat affecting it and warping all out of shape.

The tank was pretty thin and made from crap rusty metal - but I
managed to do a half decent job on the welding:-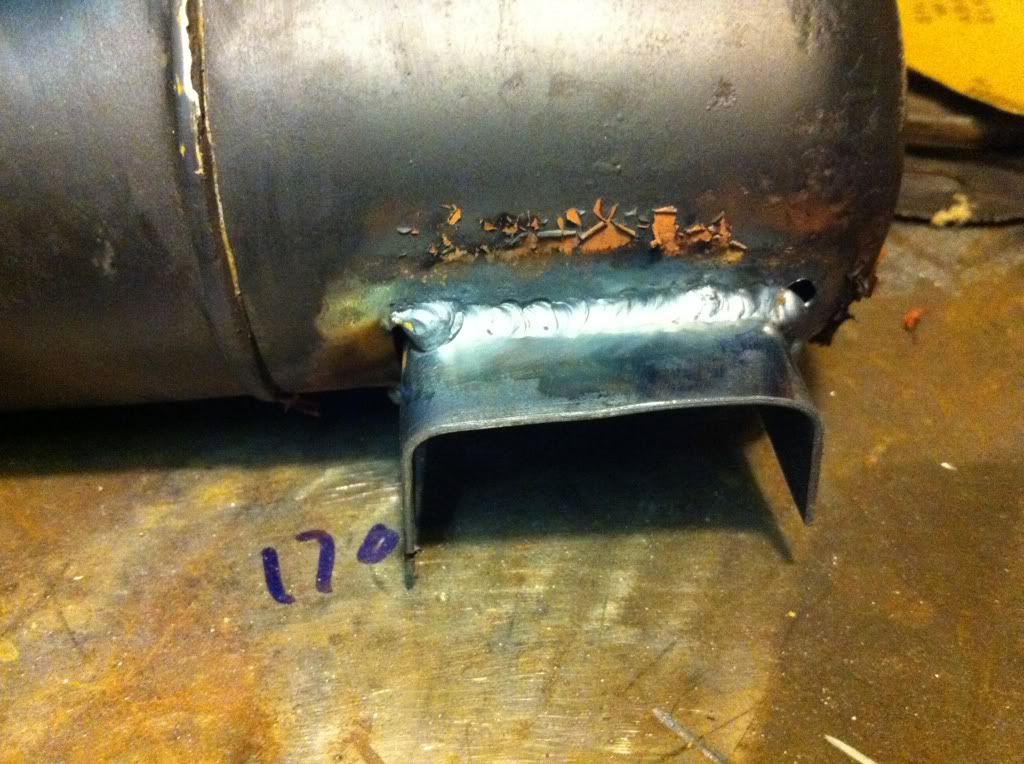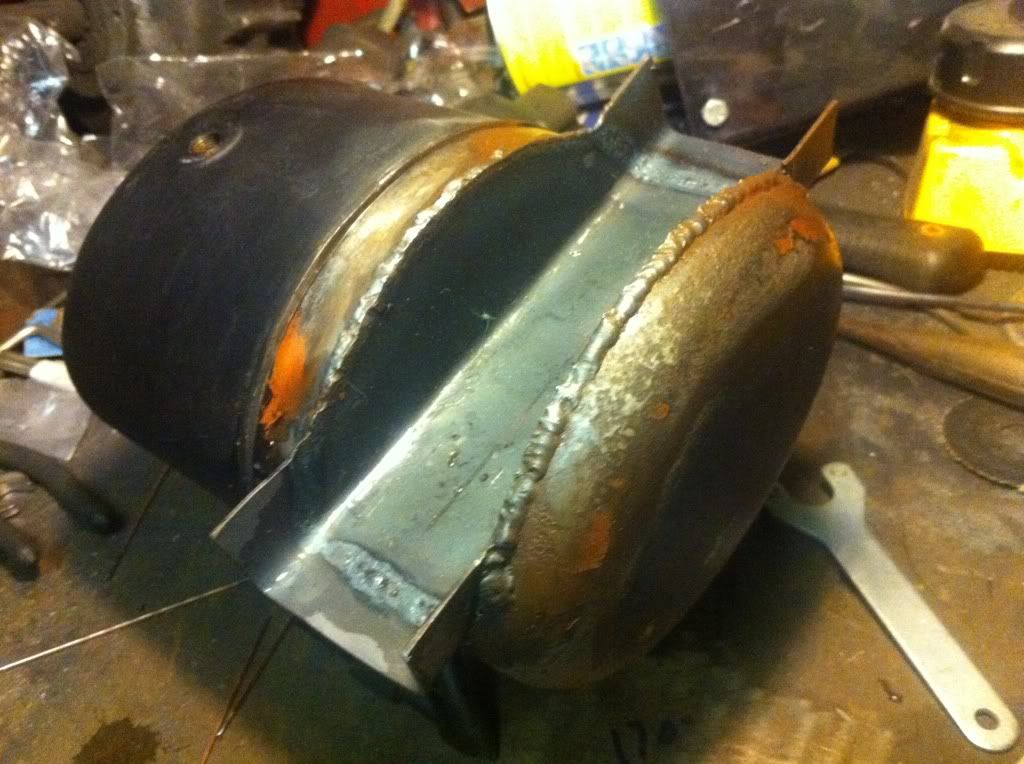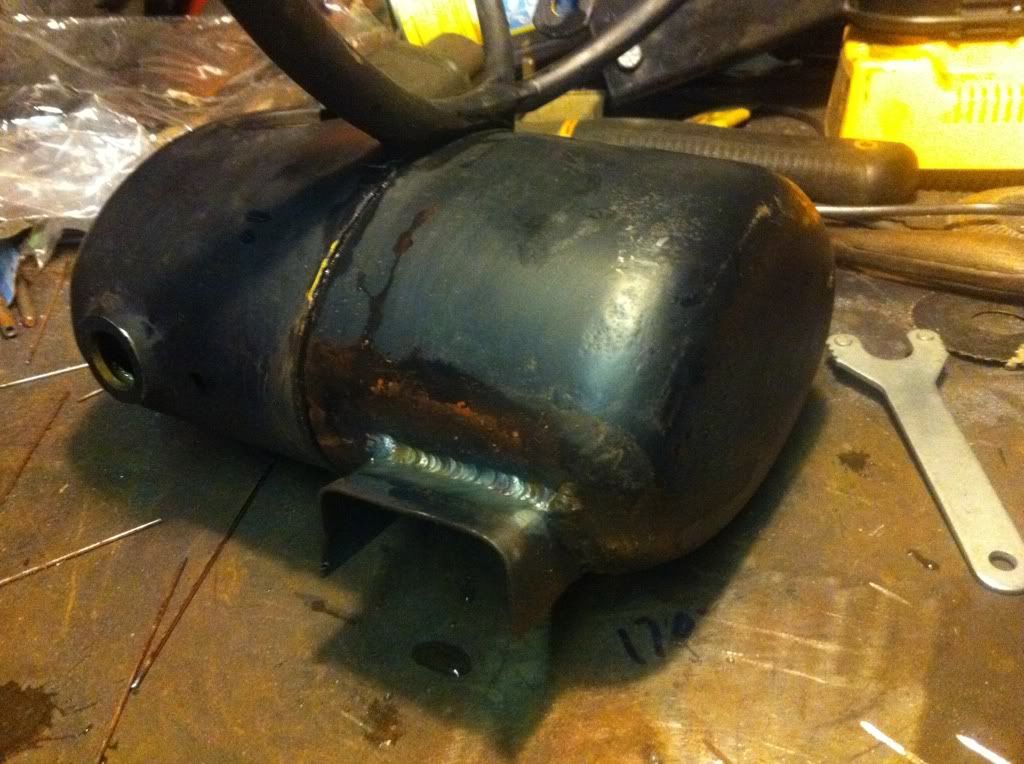 I'll clean it all up tomorrow. I'm thinking of leaving the lip on the top
edge as in the last picture, only cleaned up a fair bit. There is still
enough room to put the blue micro processor box on the top section.