I've spent all this lovely day in the shed!
Today's objective - "ends for the exhaust pipes" to be made.
I worked out the sizes from the bike and a bit of measuring from the pictures I pinched the idea from and ended up with a paper template that I could offer up to the bike.
Seemed to look good so I got a wriggle on with getting it together.......
cut out some steel tube over the size of both lengths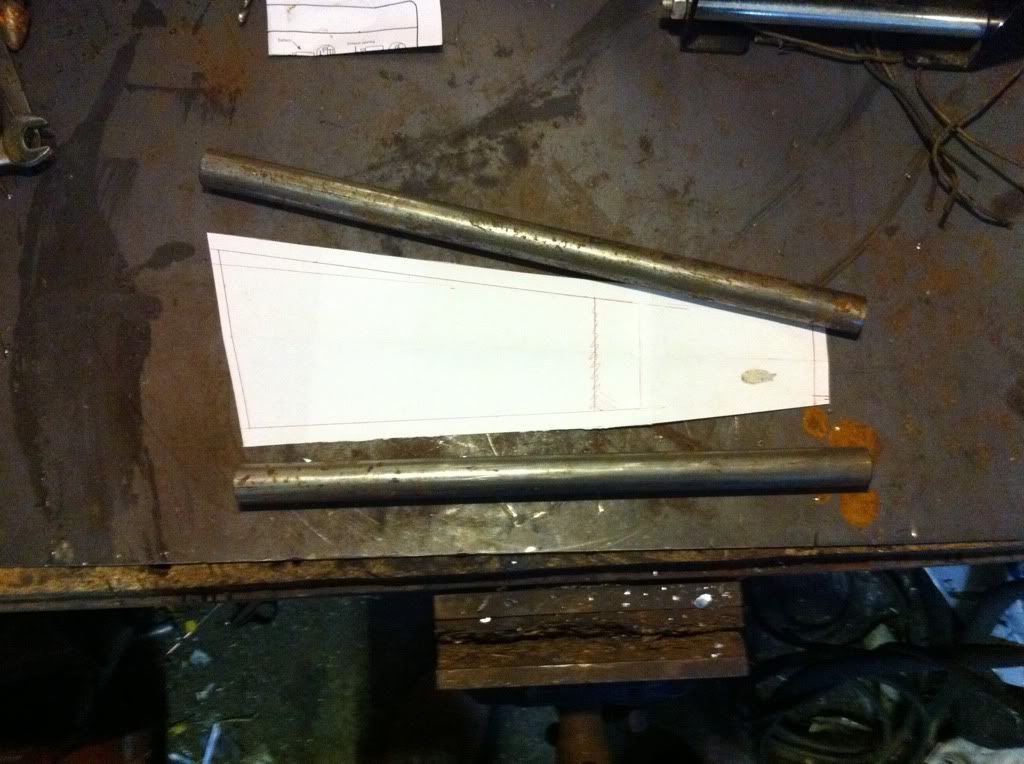 cut them in half longways and i have the end caps for the 2 "mufflers" i will need..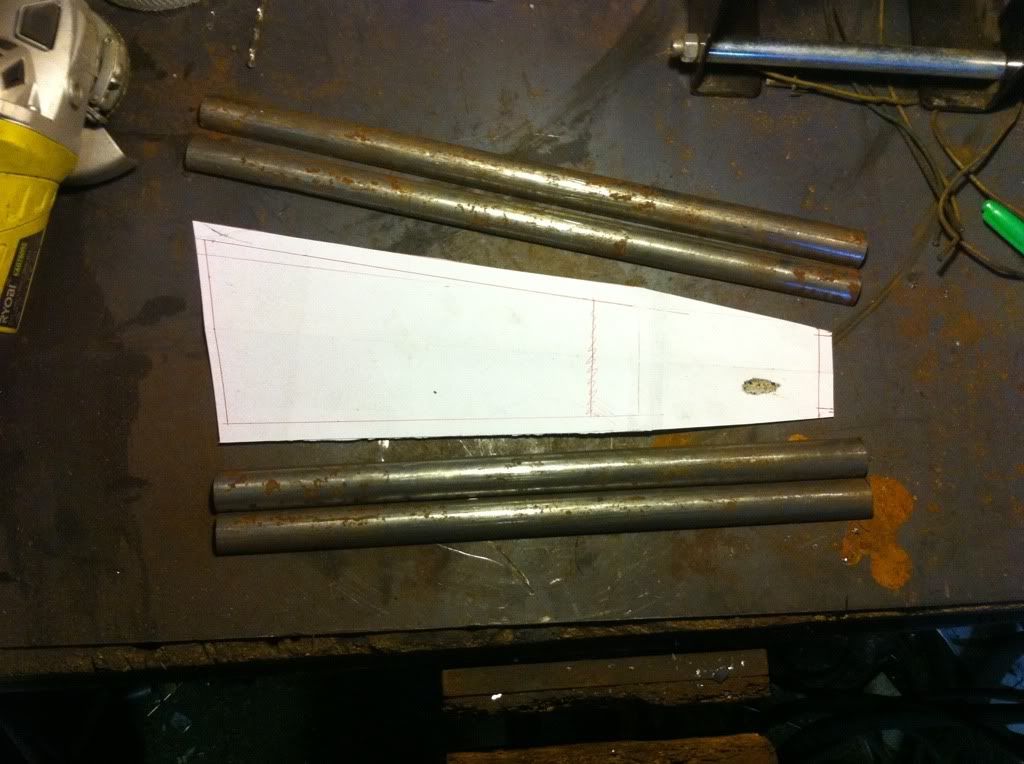 Marked and cut out 4 bits of steel in the right shape for the sides..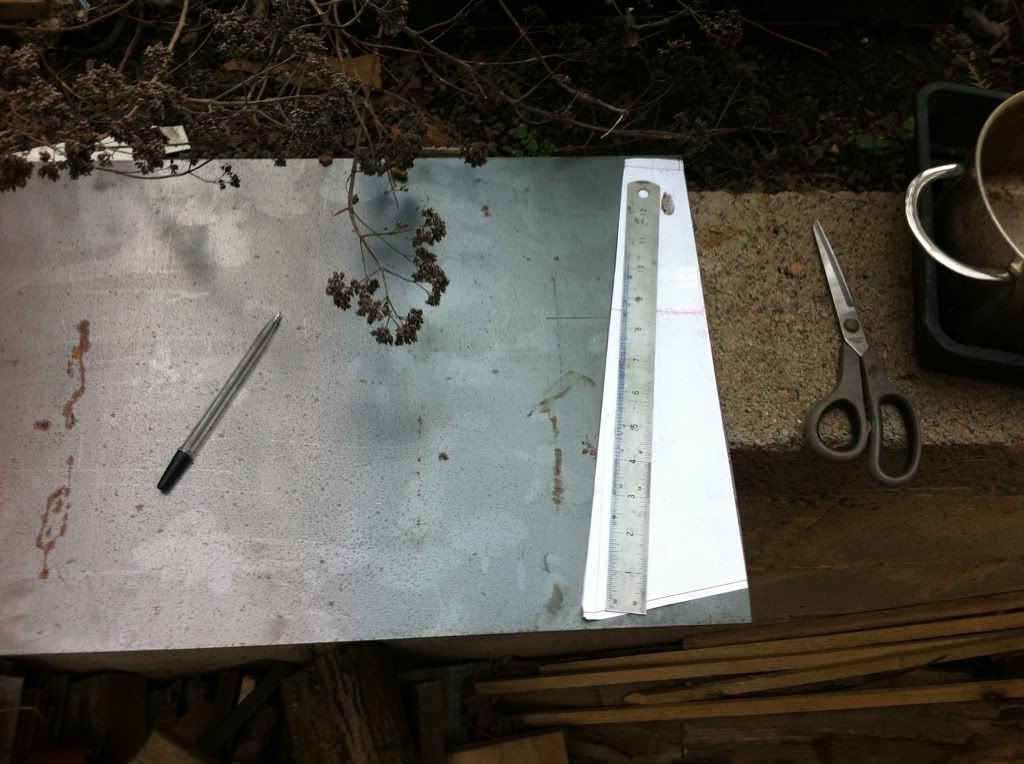 I put a slight roll in the ends with the sheet roller and then a bit of cleaning up before welding. I used the good old magnetic blocks to hold everything in place while I tacked it all in place: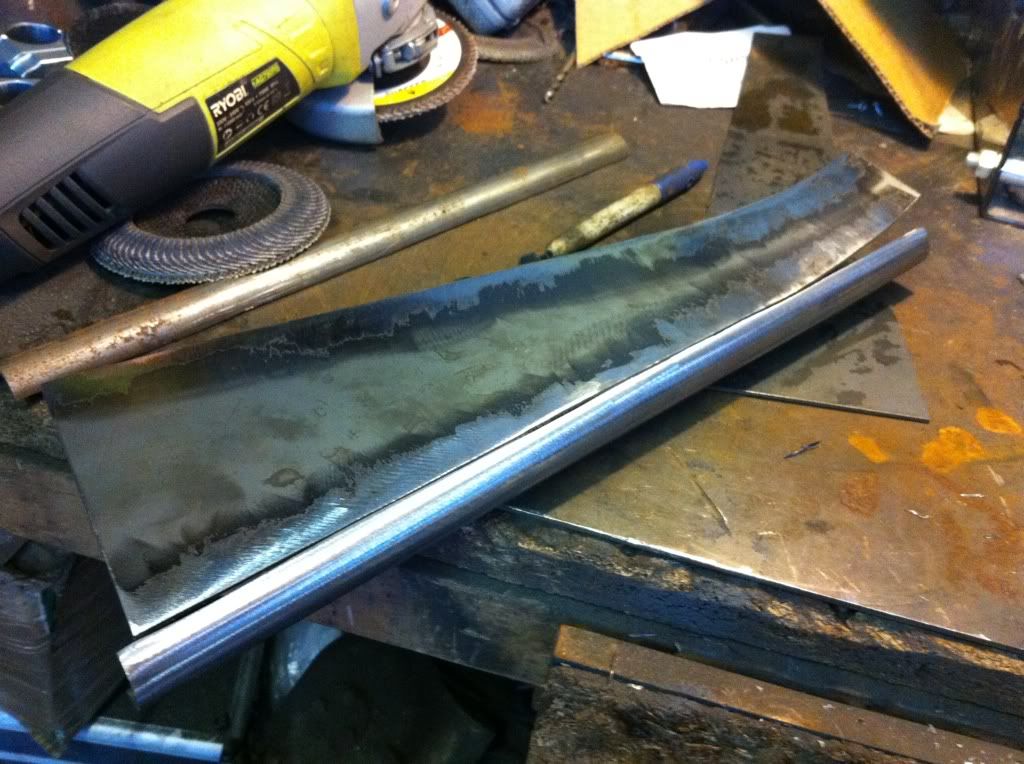 Top and bottom half tubes tacked into place..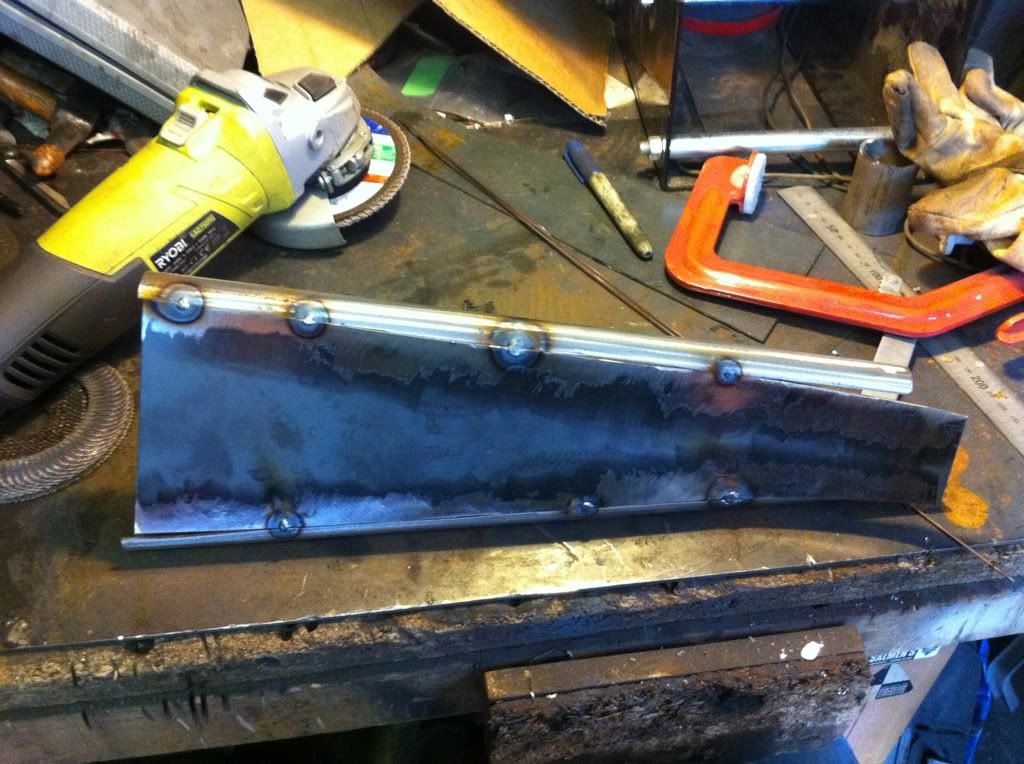 and then the back was tacked as well...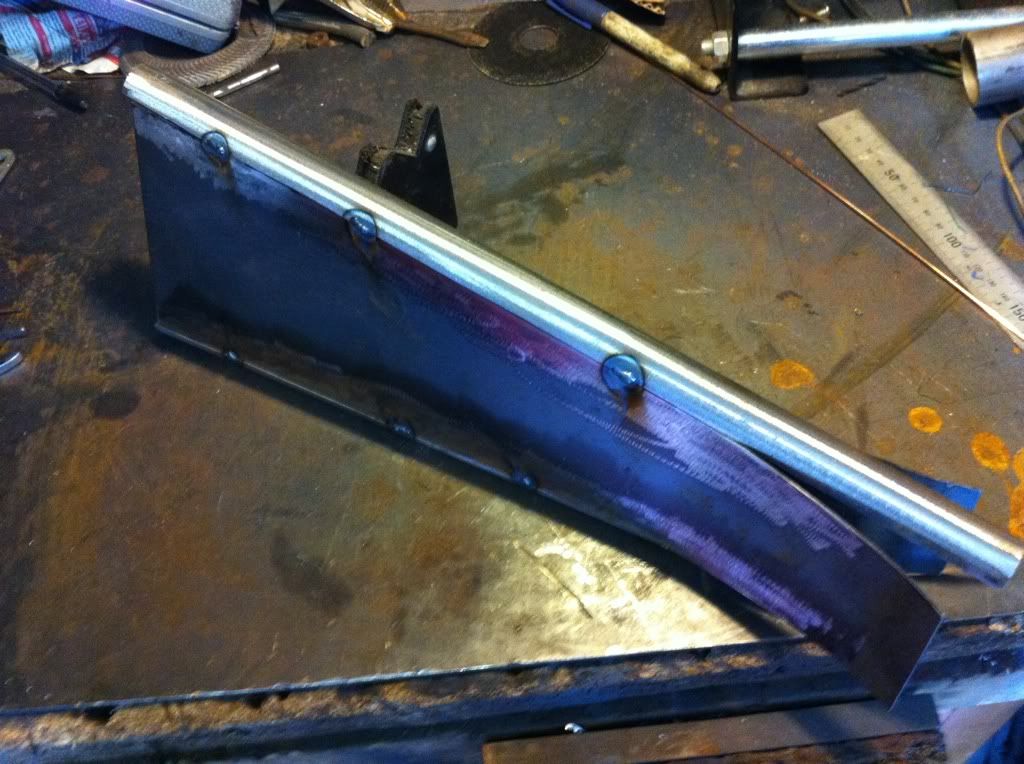 I welded up 3/4 of the way down the tube - I knew there would be a bit of jiggery pokery at the ends so thought best not to weld it up any further! already looking pretty good in my eyes!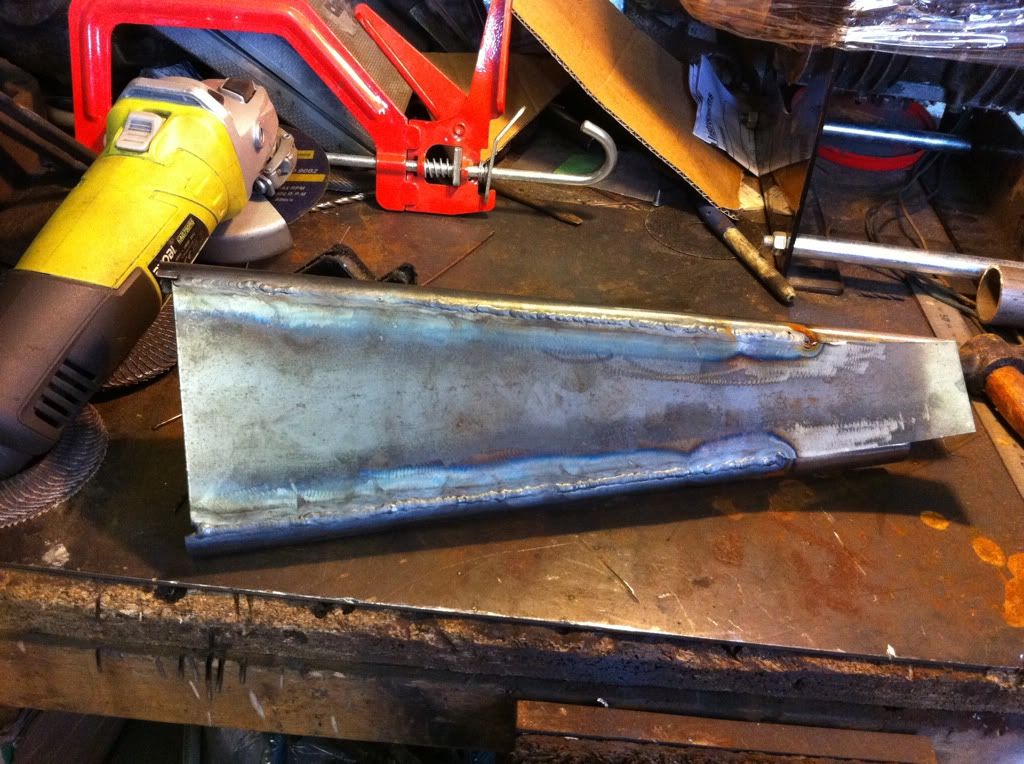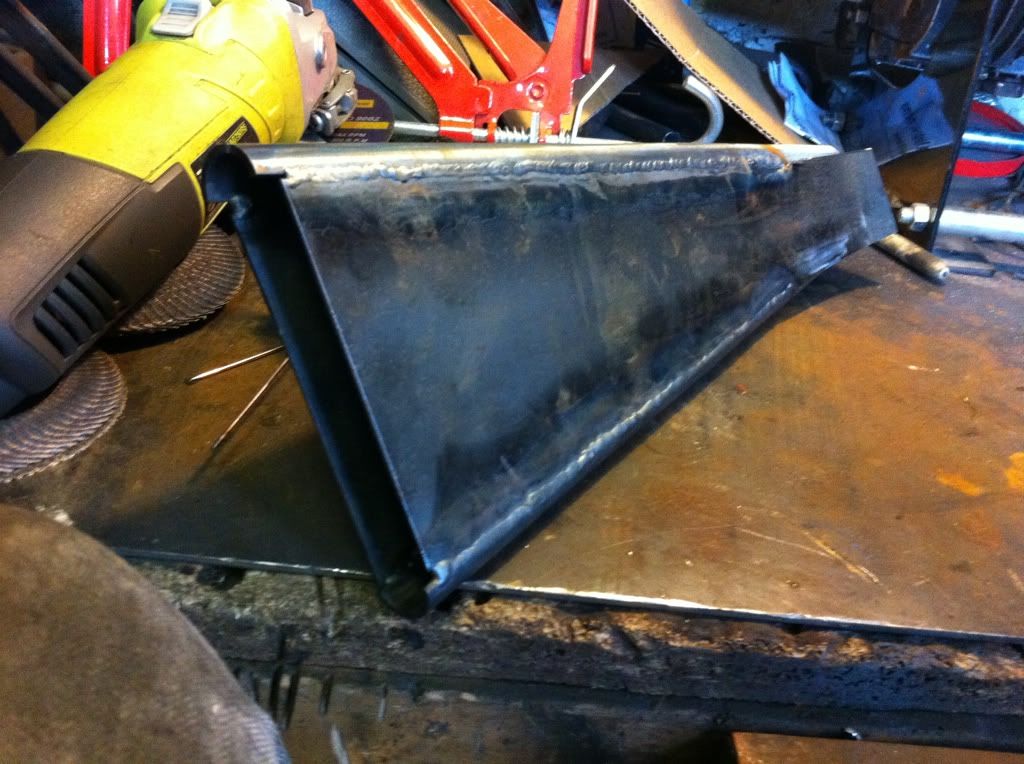 Then had to make some adapters to take it from the standard pipe to the flattened area - this was an old bit of scaffold pole or something...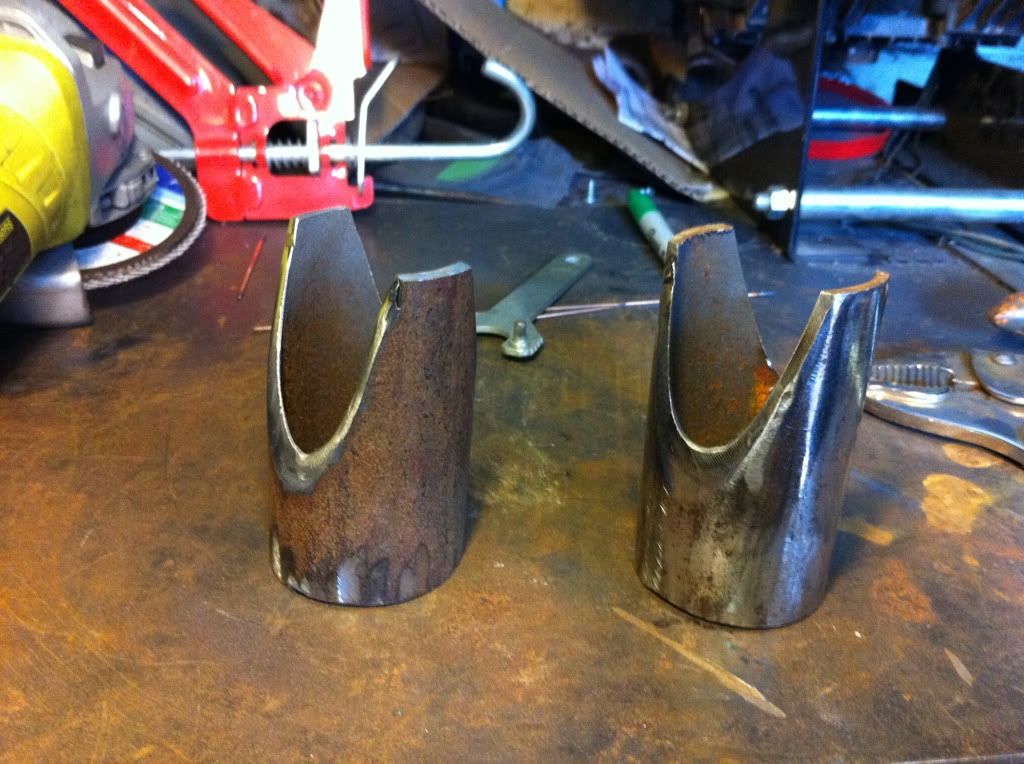 looks a bit messy, but my way of getting it all to fit, i tacked the large pipe to the half rounds to keep it in place:-
then trimmed the excess and welded the top up nice and tight....
was on the phone at this point, and replied to Scarlett, so too this as a sneak peak for her!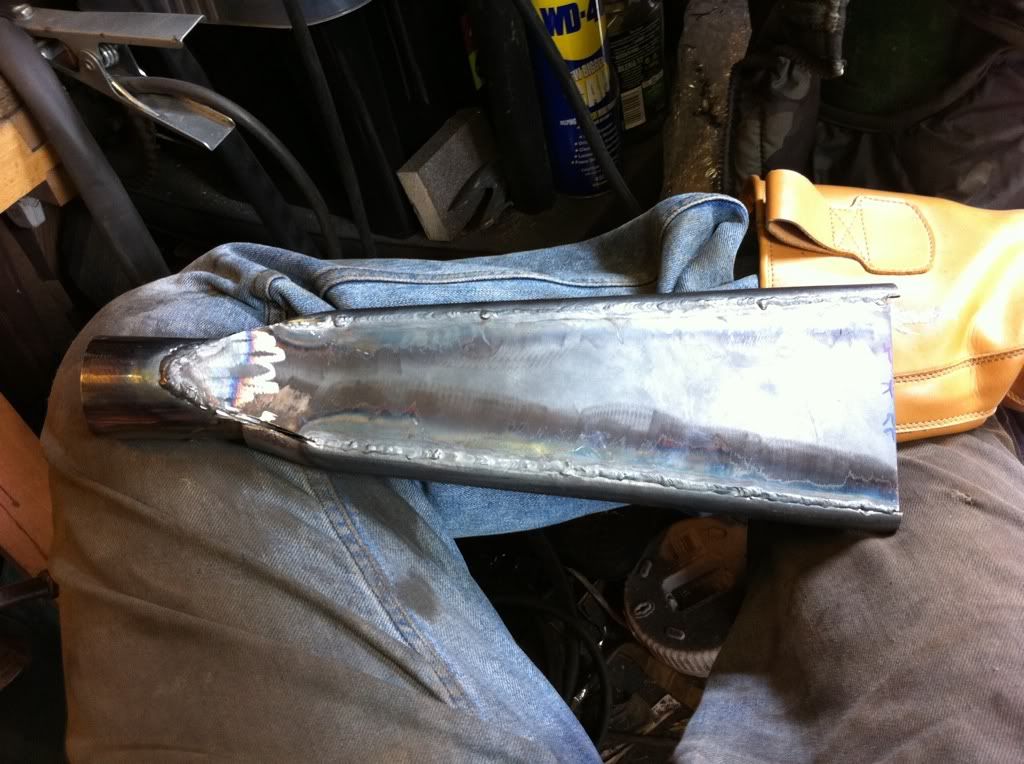 i trimmed the half rounds down to size, then battered them into shape with a hammer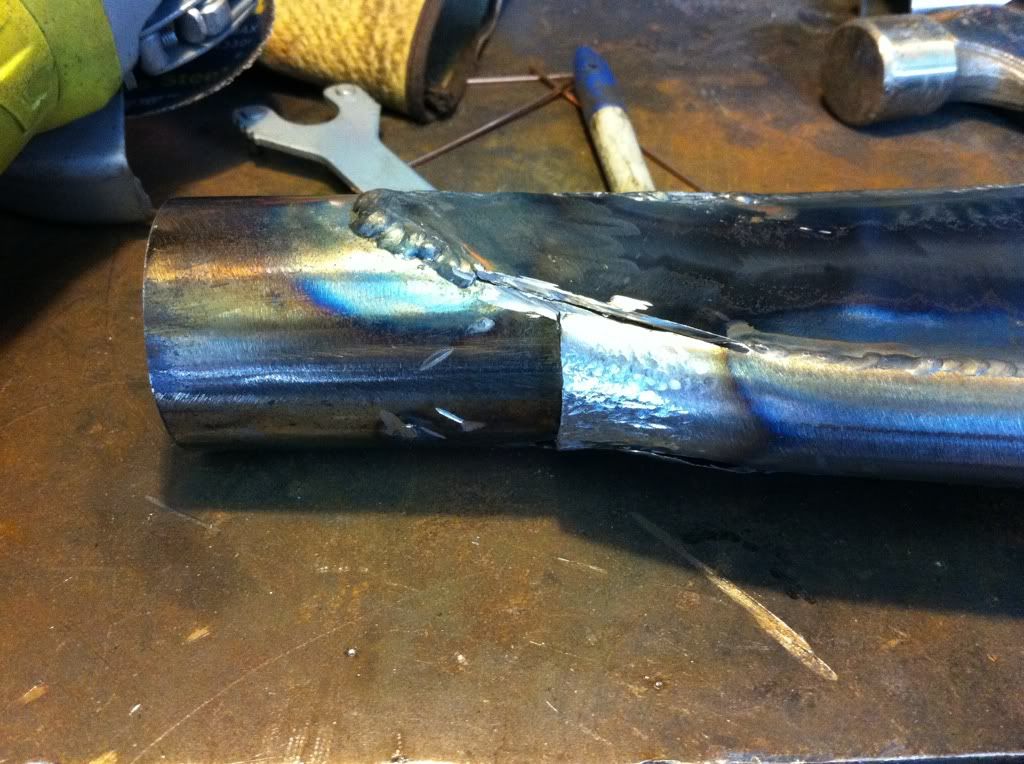 Final bit was to weld it all up...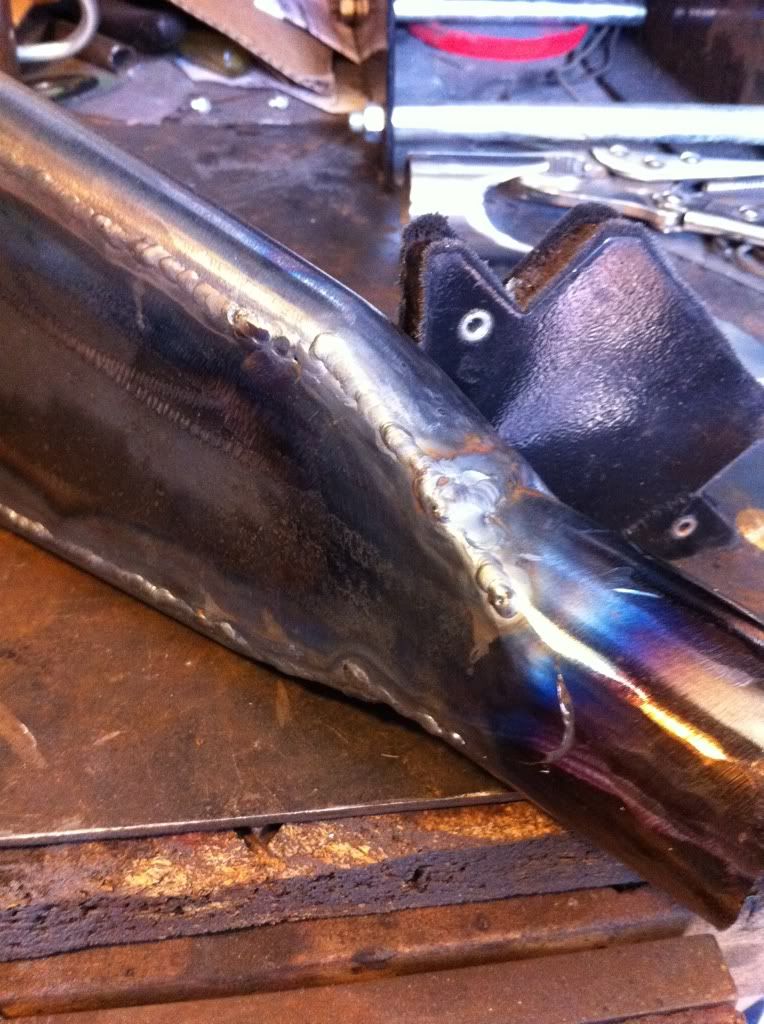 Trimmed the end to the correct angle, and there you go! one Muffler!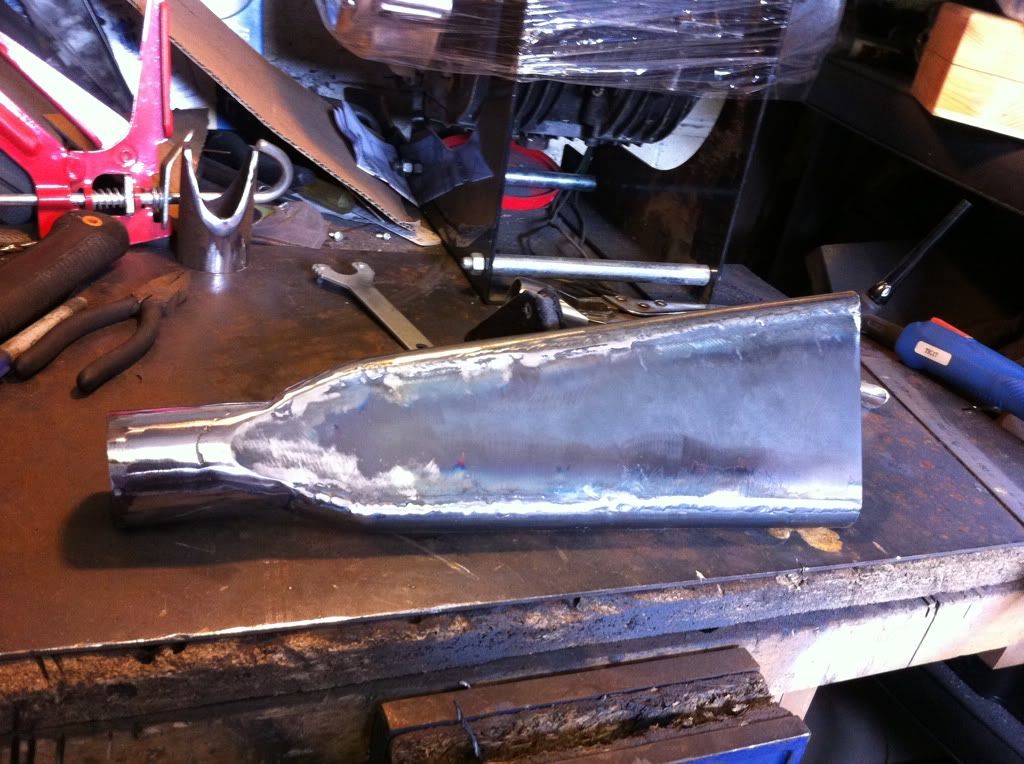 tried it on the bike for size:-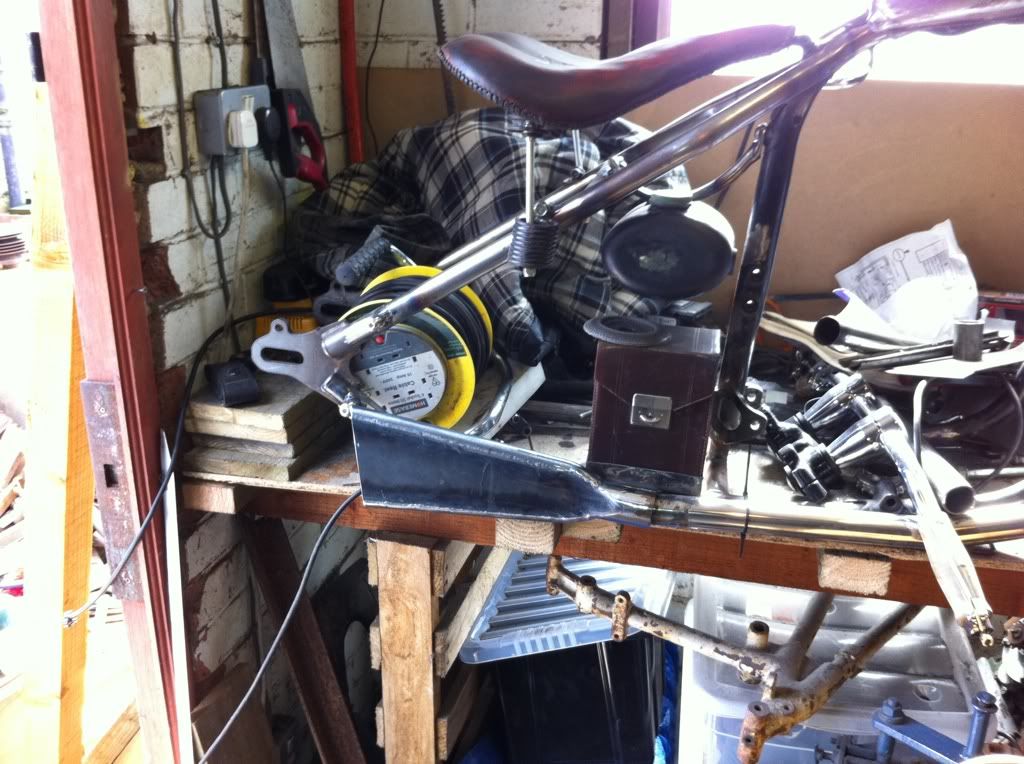 just had to make another one then!
so, left + 4 hours = right!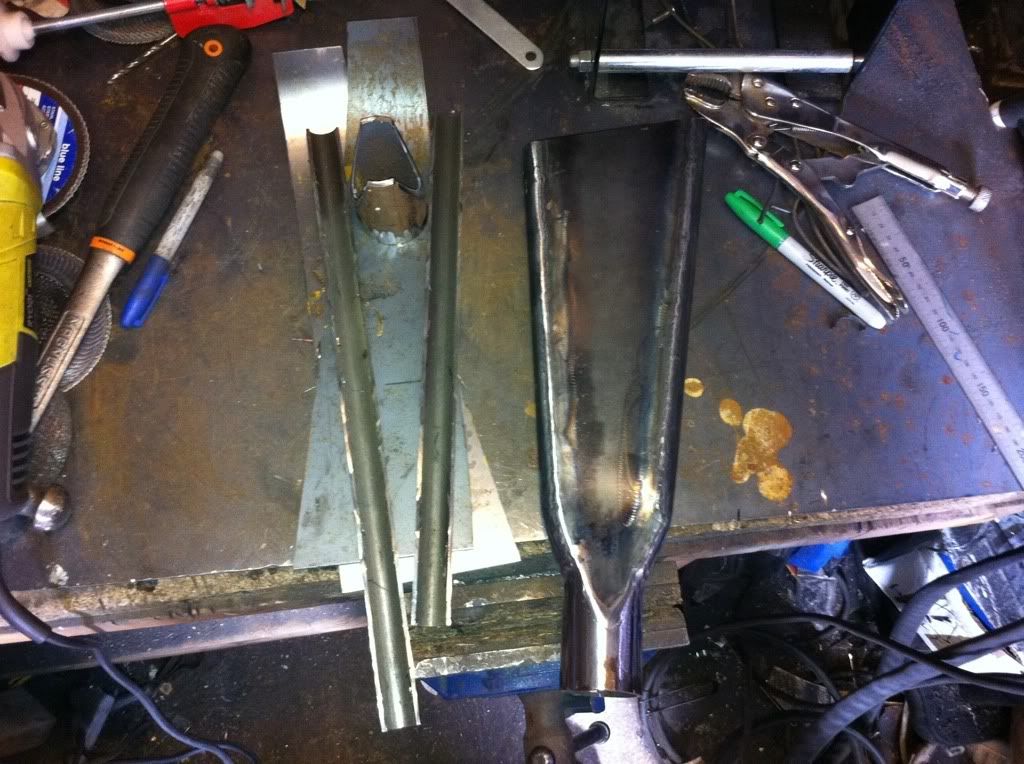 The welds all need cleaning up, and the transfer from half round to the exhaust down pipe needs tidying up, but they are fairy symmetrical! (for me any way!)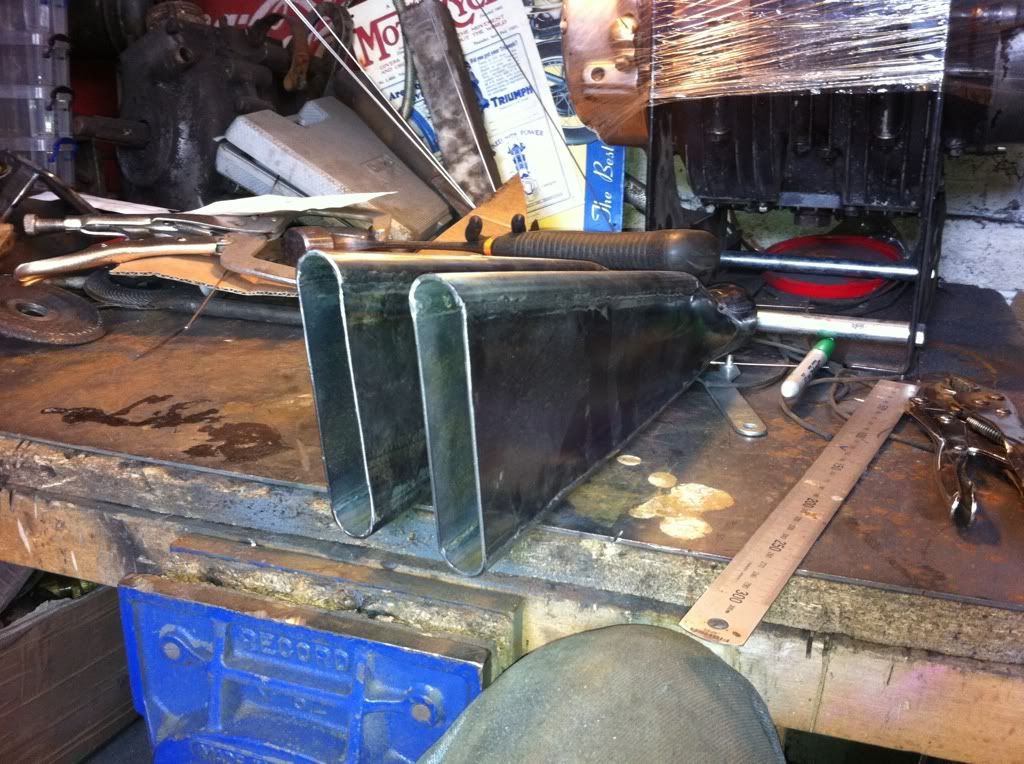 I'll try and finish them off tomorrow, in the meantime - GET ME TO THE PUB!