Had a couple of hours today - decided to sort the gussets out.
Finished cutting the old gussets off, and then made a cardboard template out to fit inside the frame. The old gussets were tight on the tank, so wanted to make sure there was plenty of room when mounting:-
sat the tank on to see what it would look like and see how much would show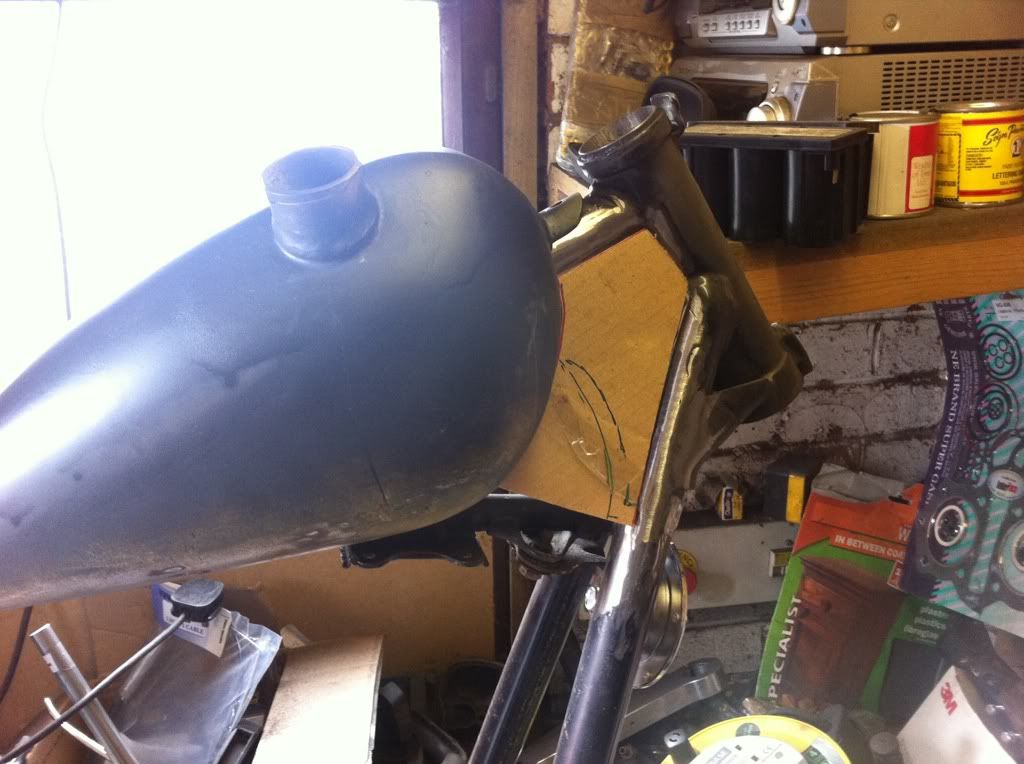 cut out the template and then marked it up on some 6mm plate. I did the same as I did for the forward control mounts in that I tacked the 2 gussets together.
I planned to mirror the holes in the exhausts, but it didn't quite work out, so I decided to opt for the random hole option. I think I must have been drilling holes for about 2 1/2 hours non stop!!!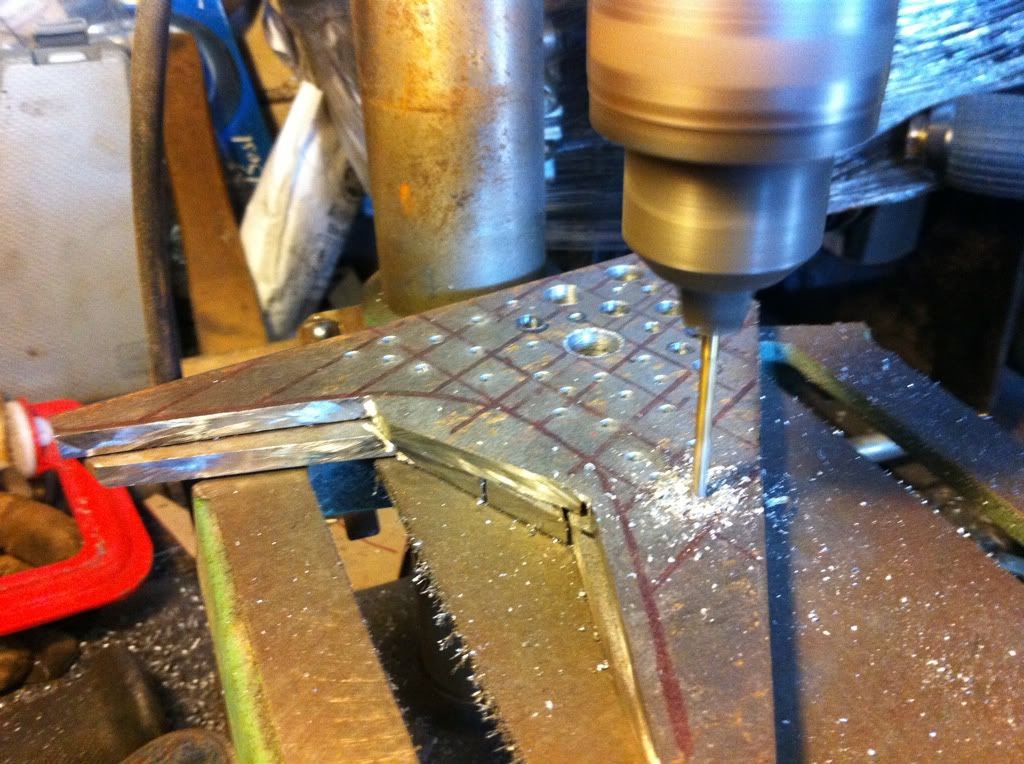 finally finished them up, and then gave them a clean up with the angle grinder, including getting the shape right...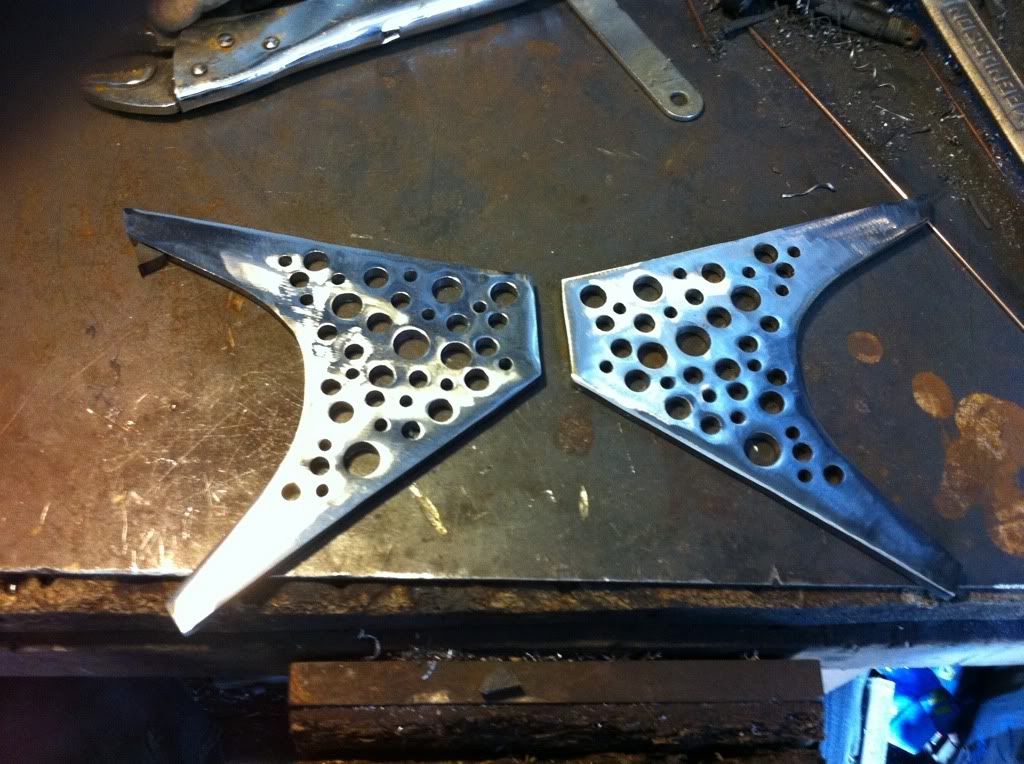 Tacked it up with the aid of the magic magnets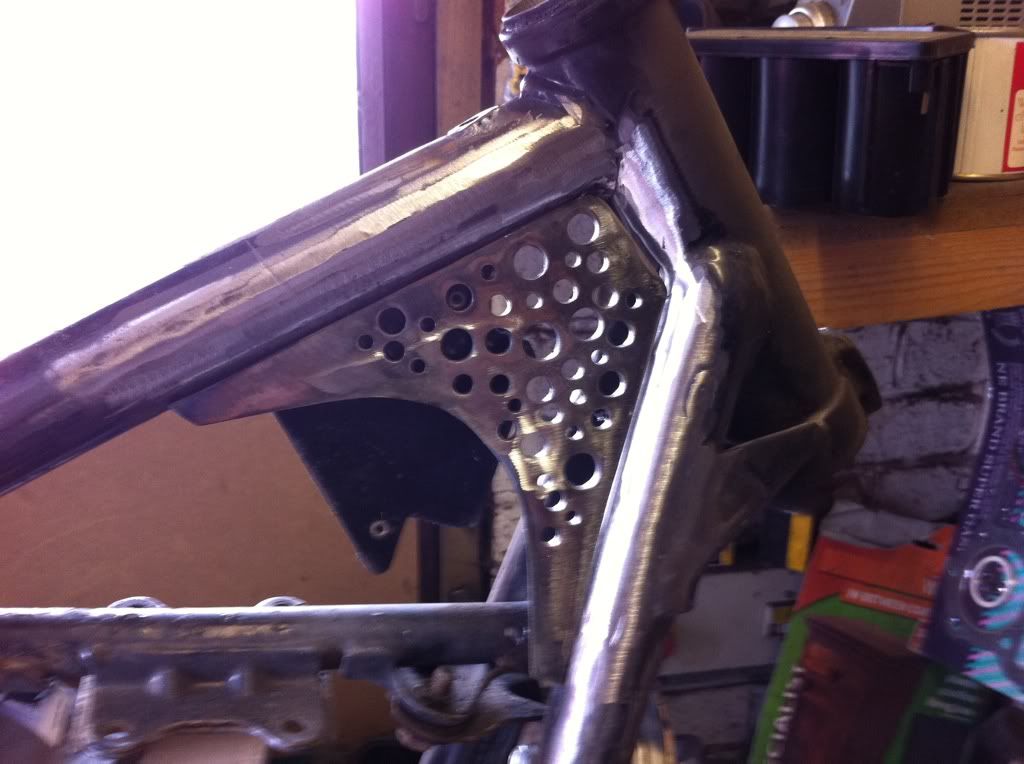 found it hard to weld because of the angles, so took the frame outside, and welded it up sat on the floor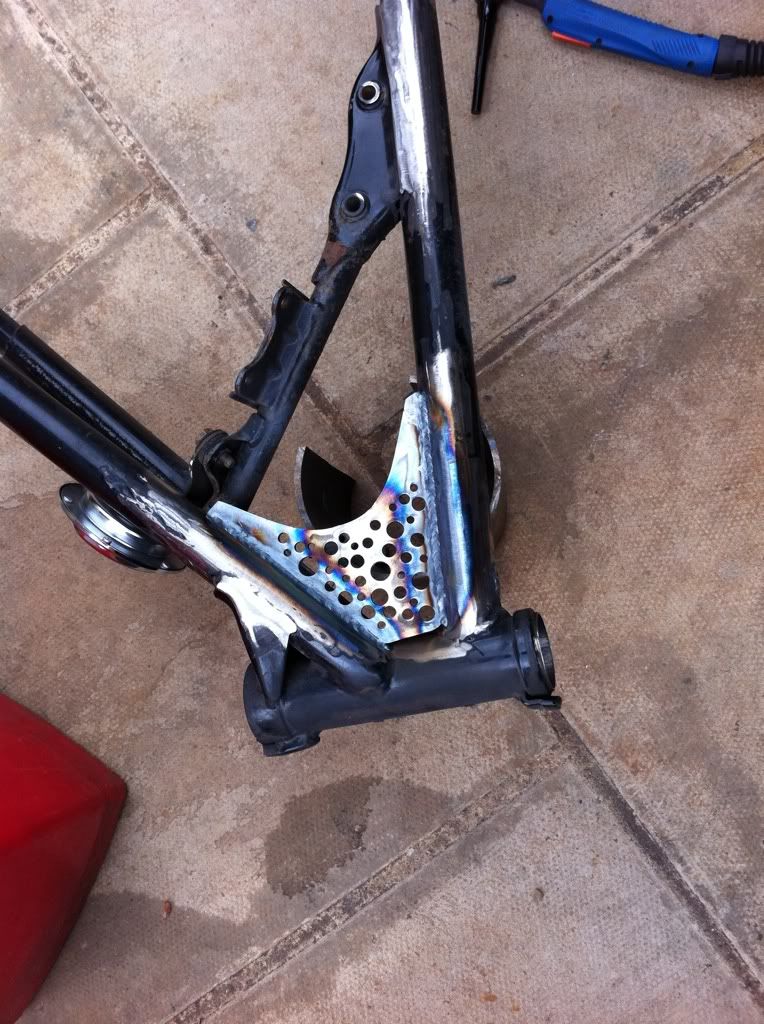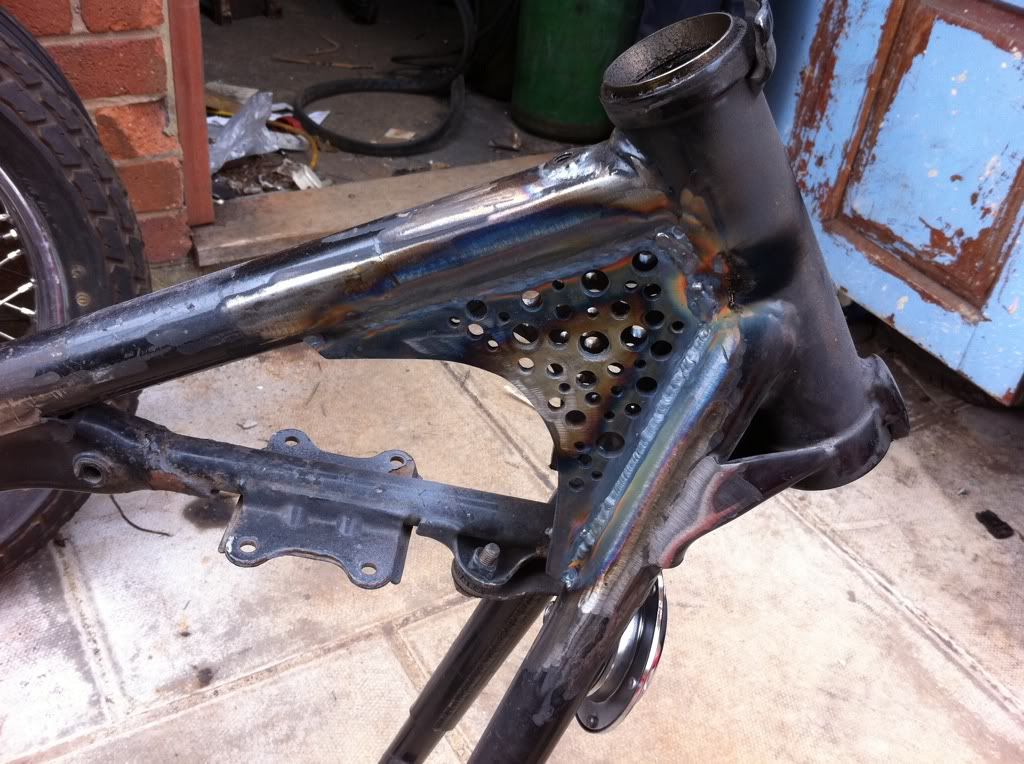 Then tried it on with the tank in place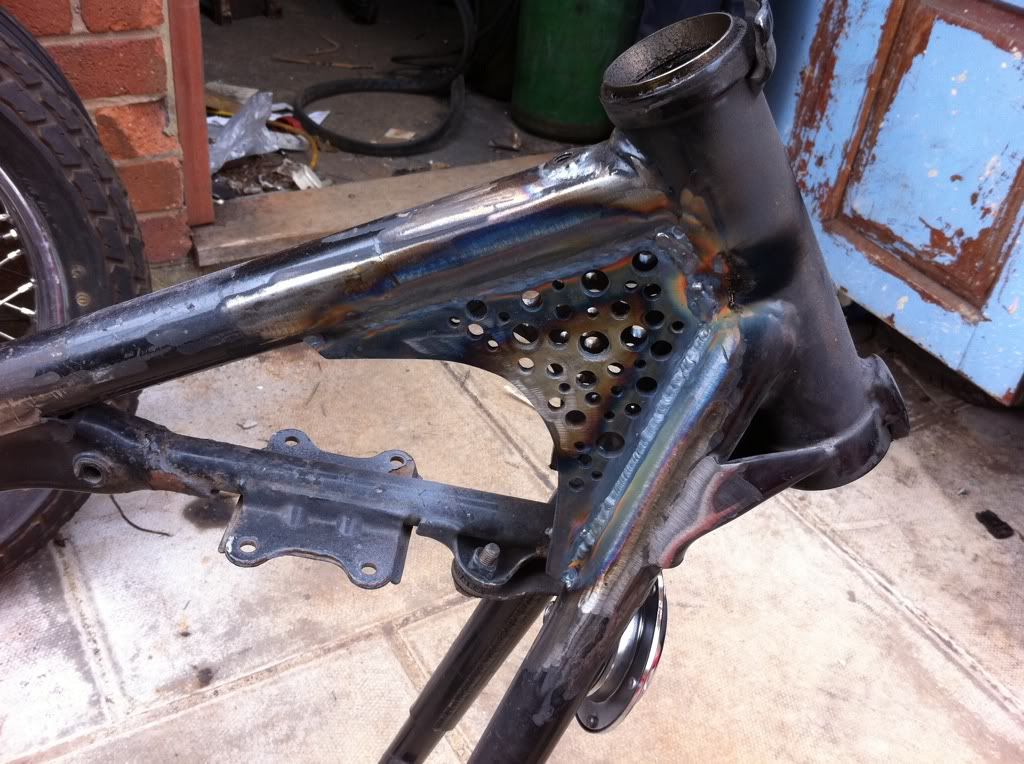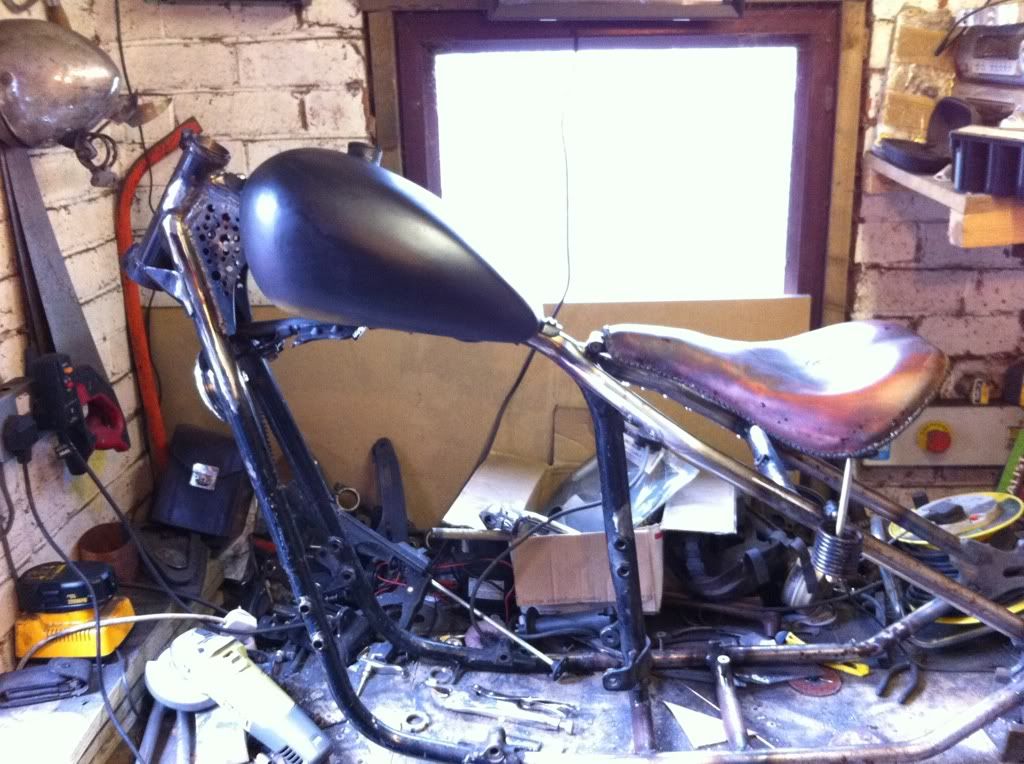 should look nice when the frame is all painted black!
Meanwhile the headstock bearings have showed up, so next time I get chance to get out there I think it'll be a roller and stay outside.
I'm starting to trip over finished parts now!