More ticks off the list today, Installed my blanking plugs in the
electric start apeture, and go the new tyre fitted to the rim...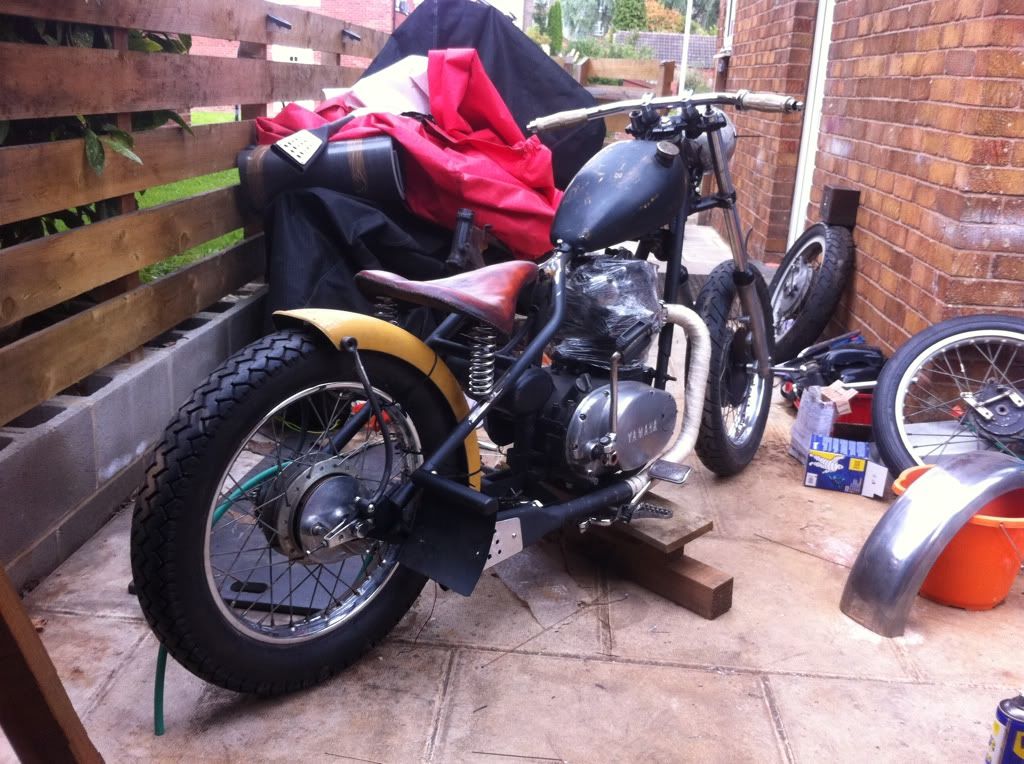 I wanted to ensure that i got the muddy mounted today, the
rear mounts were pretty much done in the week, i welded on
the top lugs, then it was the bottom one to sort out. I know its
best to make these things detachable, but i needed to make
up some metal behind the seat spring holders...
I cut up the small sissy bar i made, and decided that this would
look good...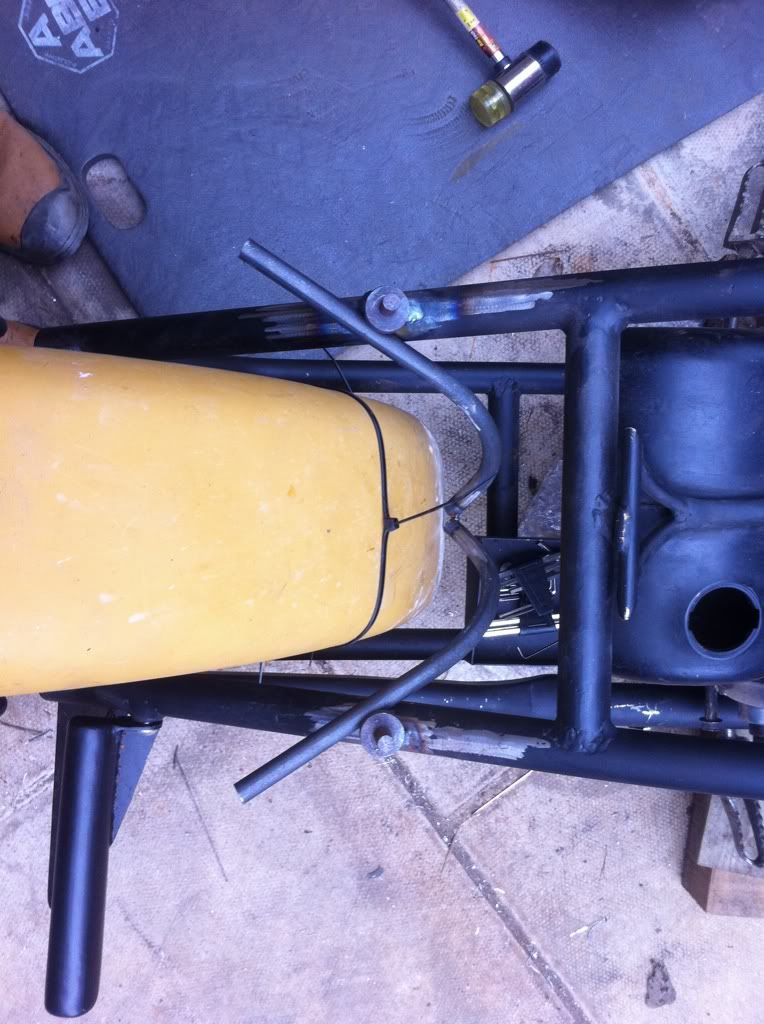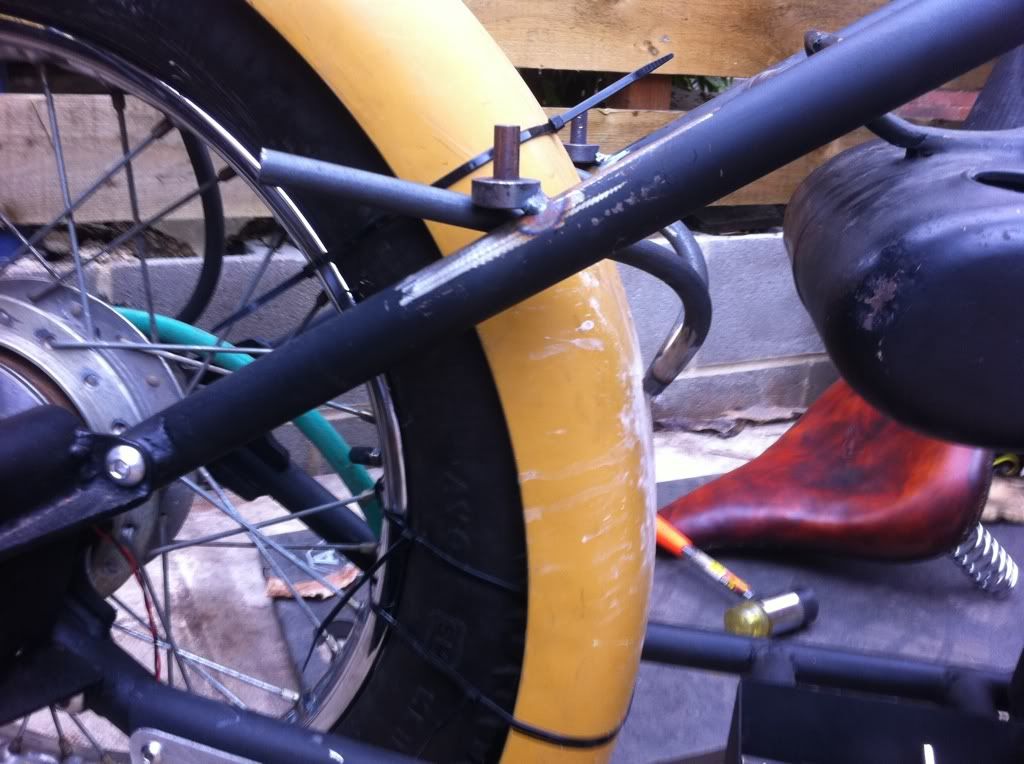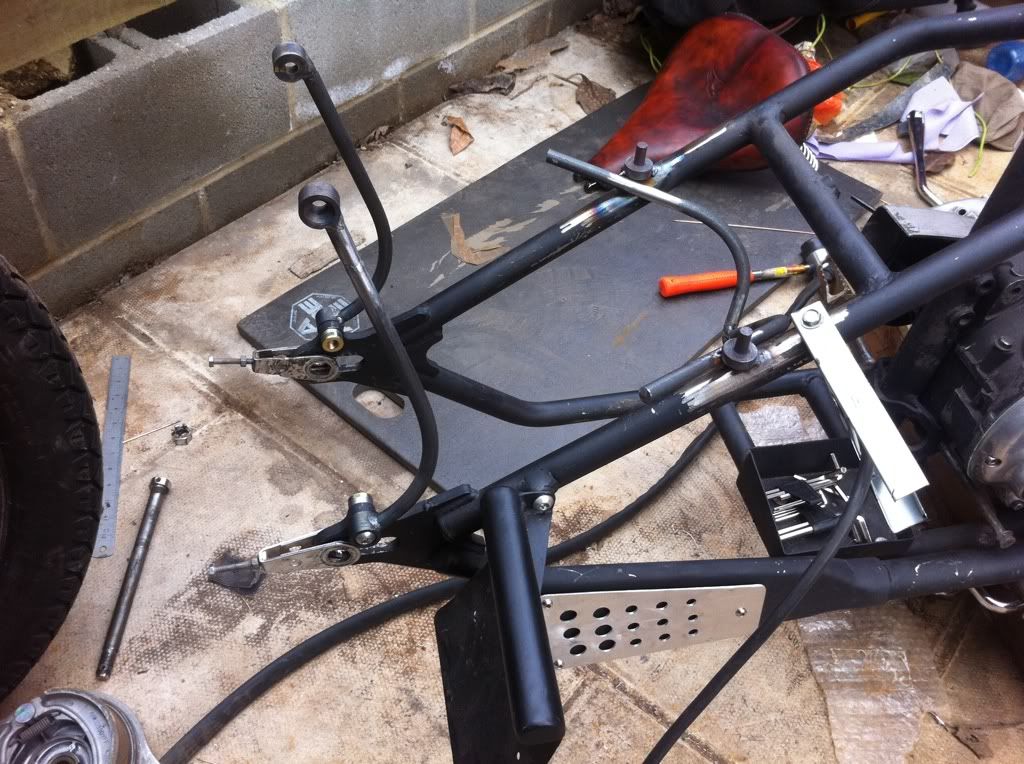 Looks a bit poorly with the back wheel off like this!
I turned another holder and welded it to the mount, and then
a threaded lug to the fender..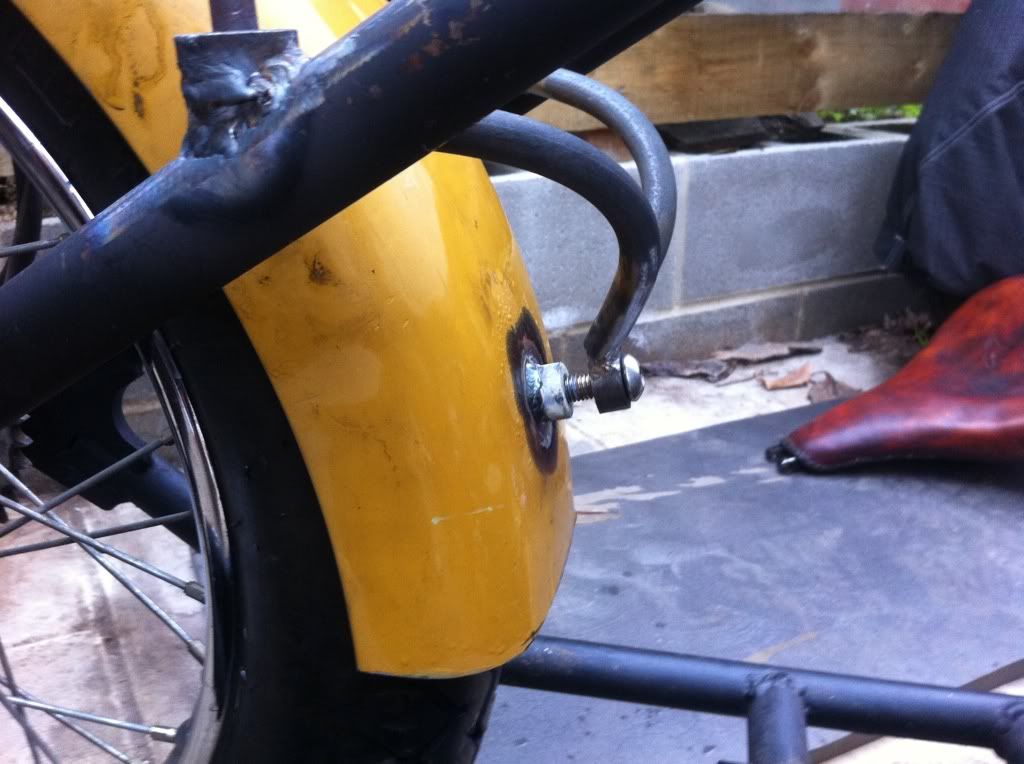 Seat back on, and its looking good!
At this point i will declare that i'm chuffed with how the bike is
looking, plenty still to do, but ive the fire burning back inside
me once again!