Slow progress...
fitted the second set of baffles. Certainly helped with the noise.
Still not running off choke though...
made a cage for inside the leather box to try and organise the wiring....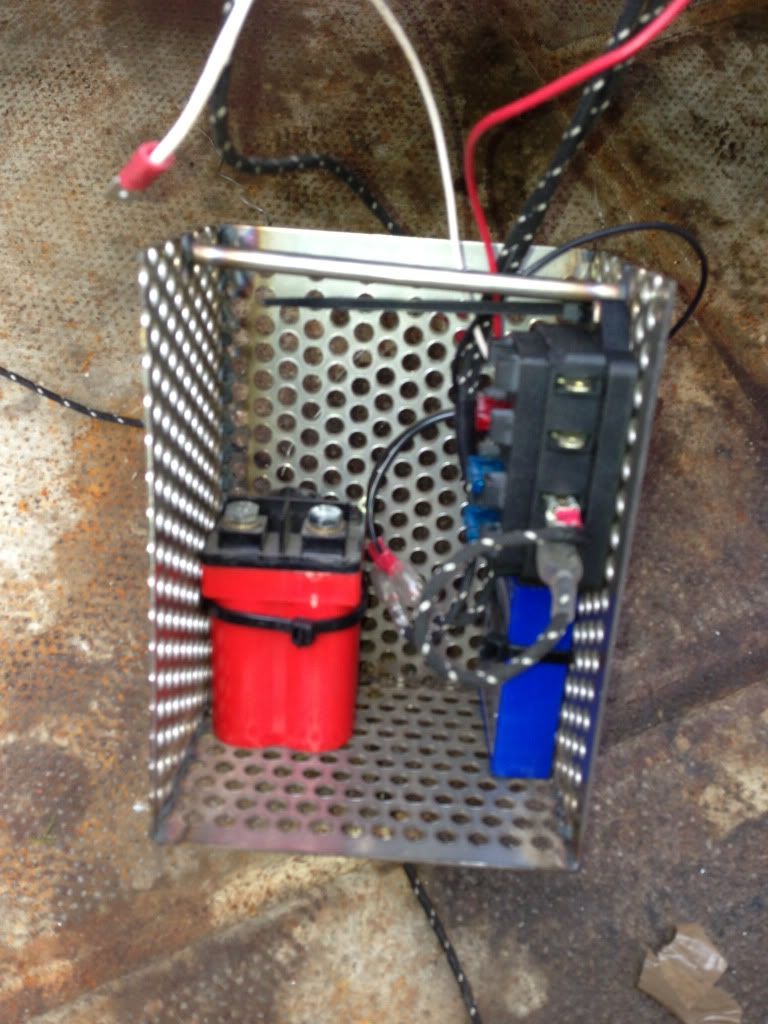 Also checked the timing and cleaned the carbs.
Oh, and got some higher bars the other day that are in much better condition. Fitted them...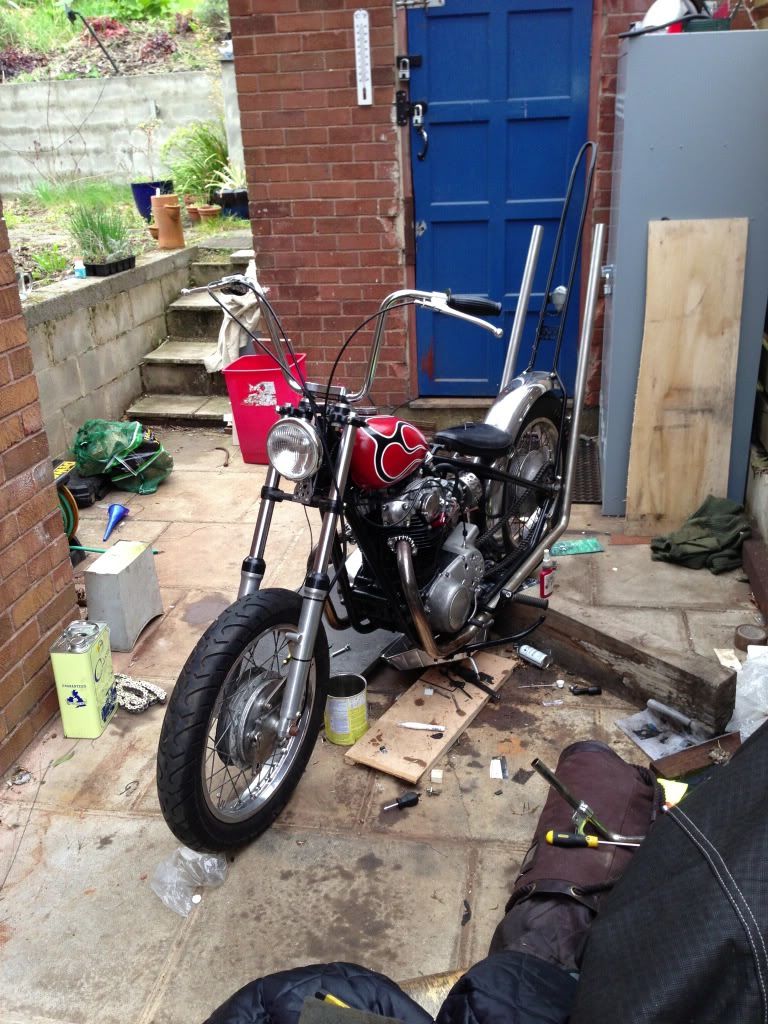 My over active coils are at it again, so going back through the wiring next time out.
I wonder if its lack of power from batteries (although I am not running that small one yet...)