Seems to be quiet on the build front at the moment.
Finished up work early this afternoon, so like the project butterfly that I am; my eyes wandered to this old mower and autocycle frame...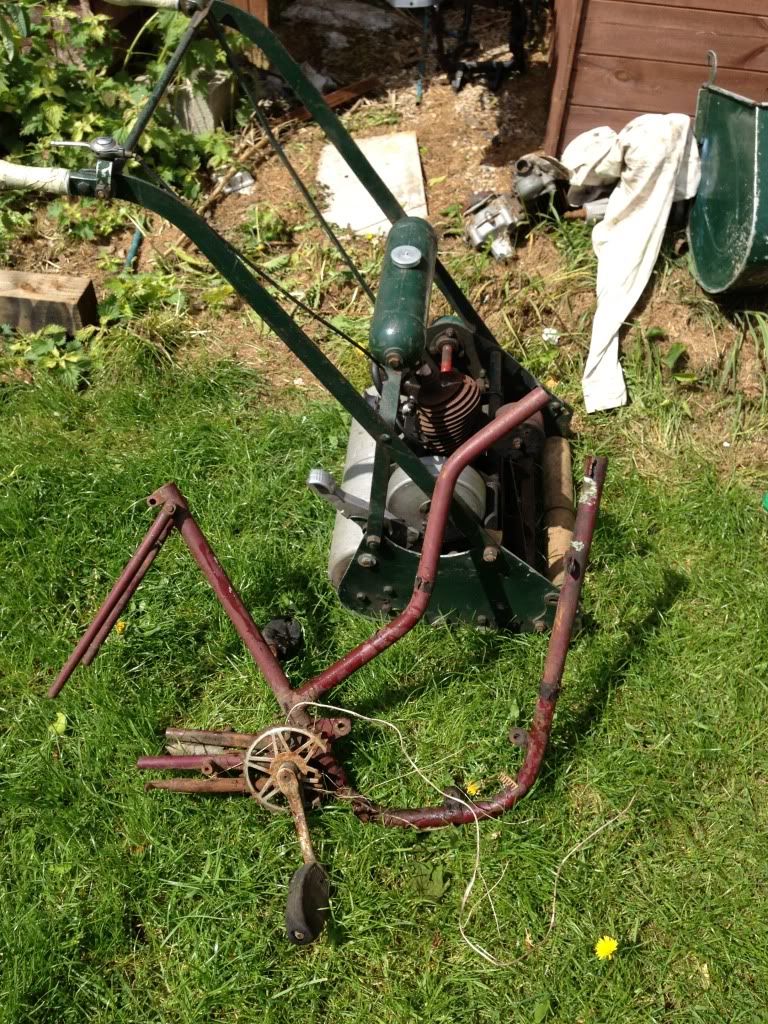 The plan is one I made a couple of years back, a mini board racer. Originally I wanted to do this for last years hayride, but the drags were changed... Anyways, today seemed a good day to clear my head and get some chop therapy...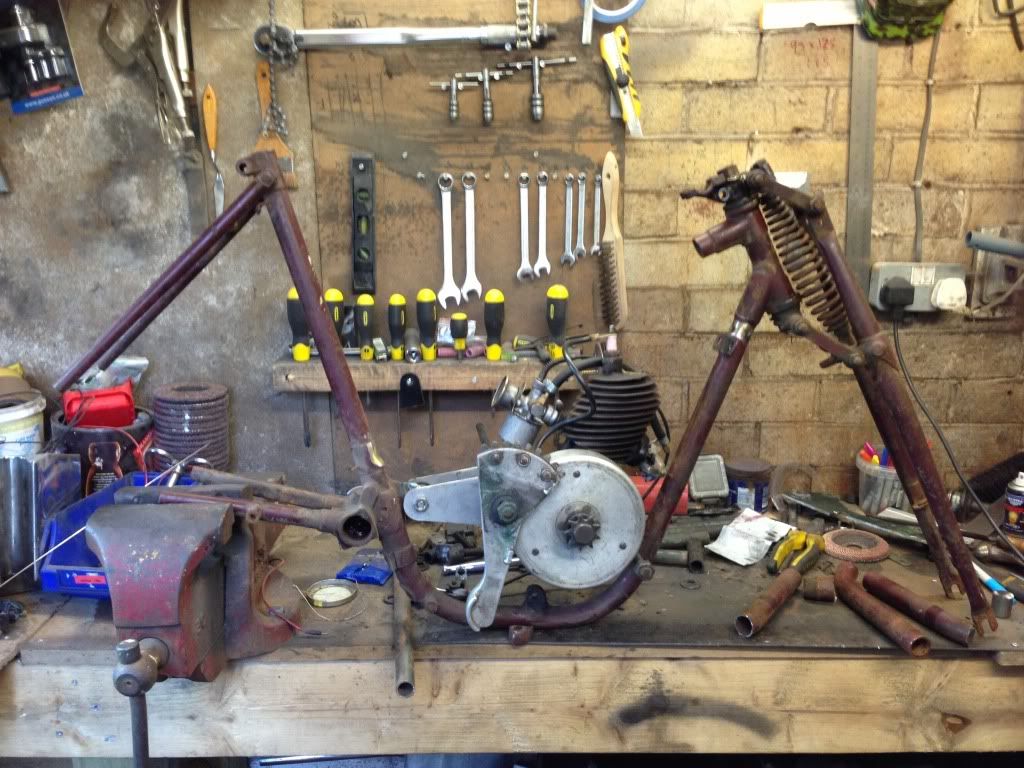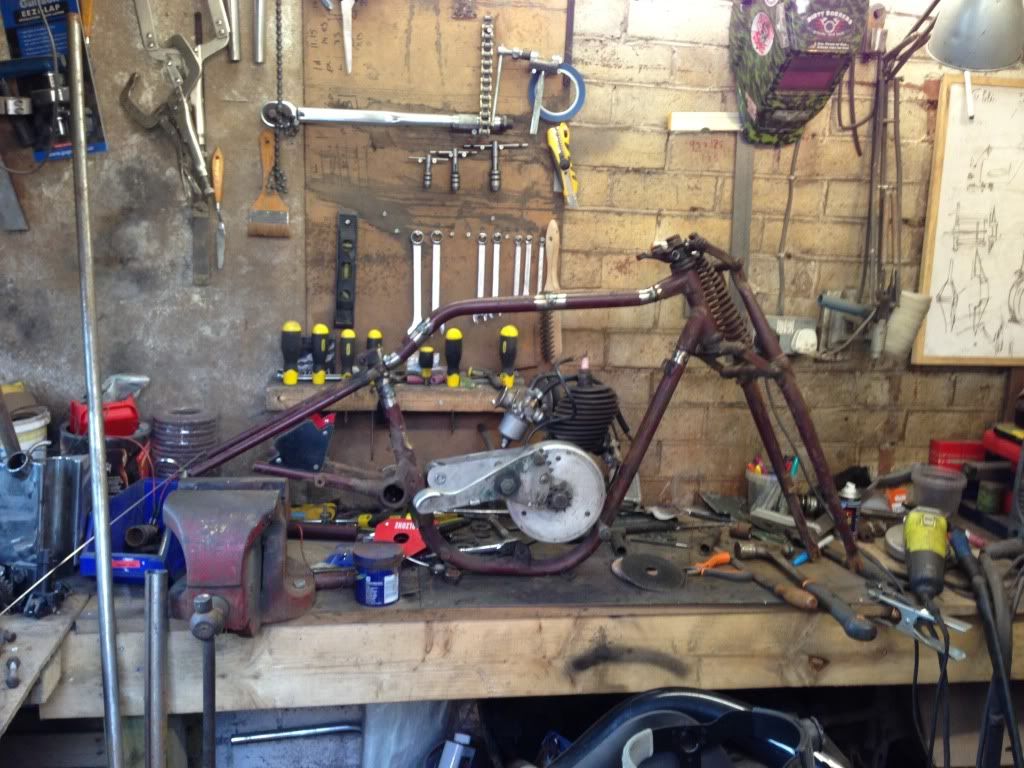 Even manged to get a little tank made for it..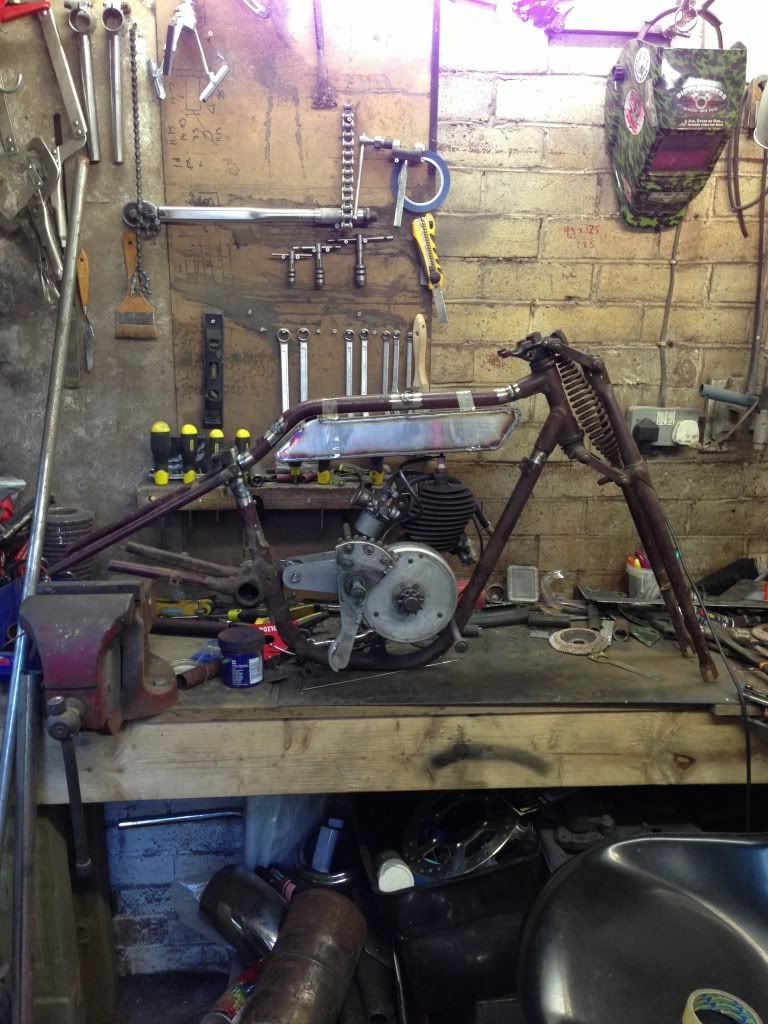 Need to find some BMX wheels for it, then work out a clutch.