I've been sitting on this frame for a while. Its still over in the states with Mr Bearpaws at the moment, but I'll be getting it shipped shortly. The bike I wanted to base this build on was a Zero bike built by Shinya, and I've found that it was a bike using a VL frame.
I have a set of I beams that can be used with this project, so it looks like I'll use this frame instead of building one with Toddy. It may need a bit of work, I believe there is a dent in the top tube that will need to be sorted, but for a 30's frame its supposed to be in good nick.
I got Bearpaws to put his 45 engine in it, and it fits it a treat!
I absolutely love the castings on this frame, and would love to keep as much as possible showing on the final build....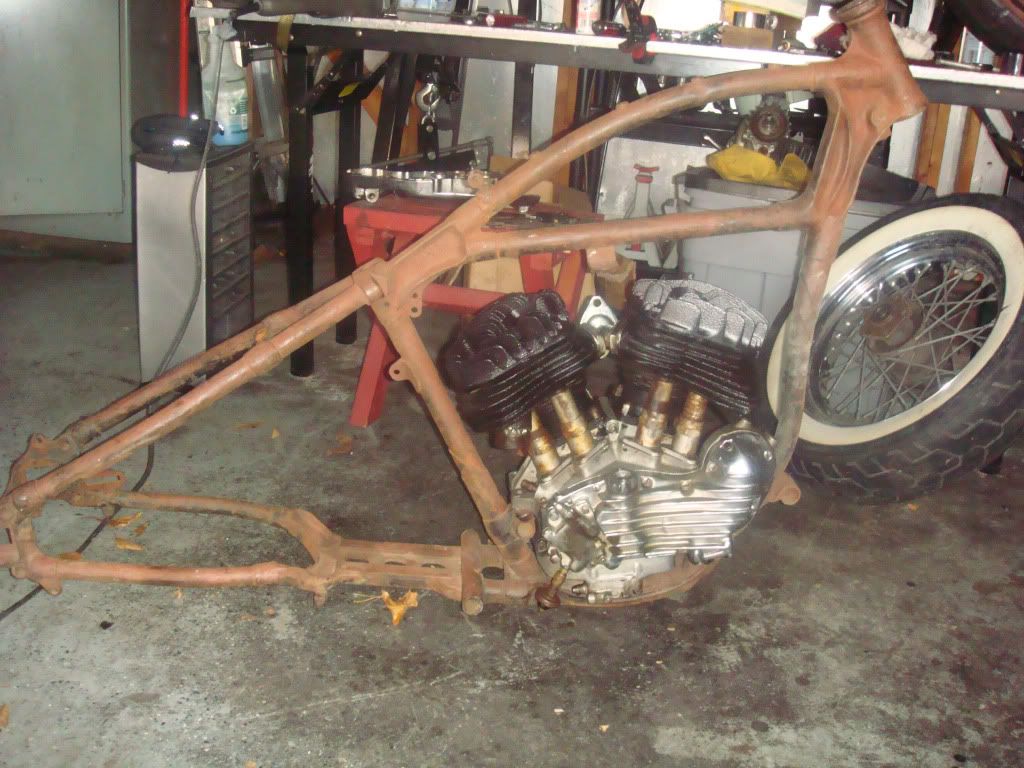 i'd love to make a letterbox style tank to fit inbetween the tubes - reminiscent of a 101 indian style....