Well its bloody raining AGAIN today - so not ideal for wiring the relic. I had a couple of hours spare late on this afternoon, and had a cracking headache, so I decided to get in the shed and do some stuff to sort myself out!
The rotter mark 2 is coming tomorrow, so I thought I'd have a little potter about with bits for that..
Finished the bars off - I made it hard for myself in the way that I did them, and actually found it pretty hard work to get them somewhere near symmetrical. there is a slight rise in one side of the bars compared to the other, so I'll have to see what they are like when I put them on the bike, maybe they can be a template set to make another set from...
The bars will be narrowed to fit the grips and levers at a later point....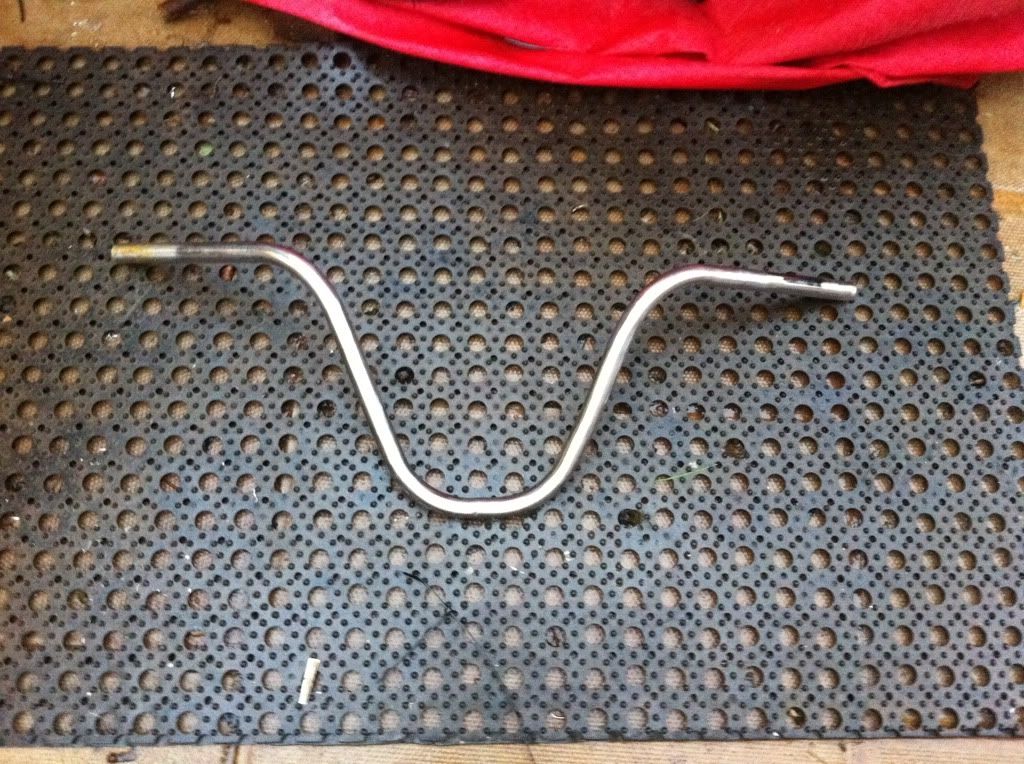 Next up was the top yoke. Normally handlebar clamps are at the back of the yoke to give a pulled back style.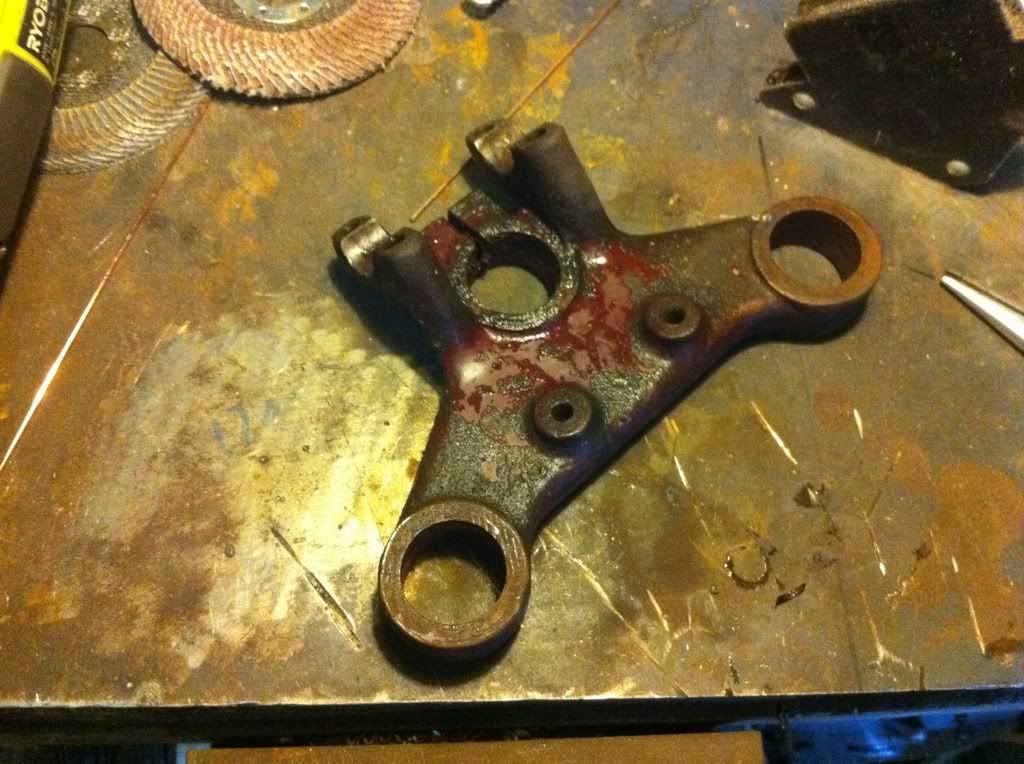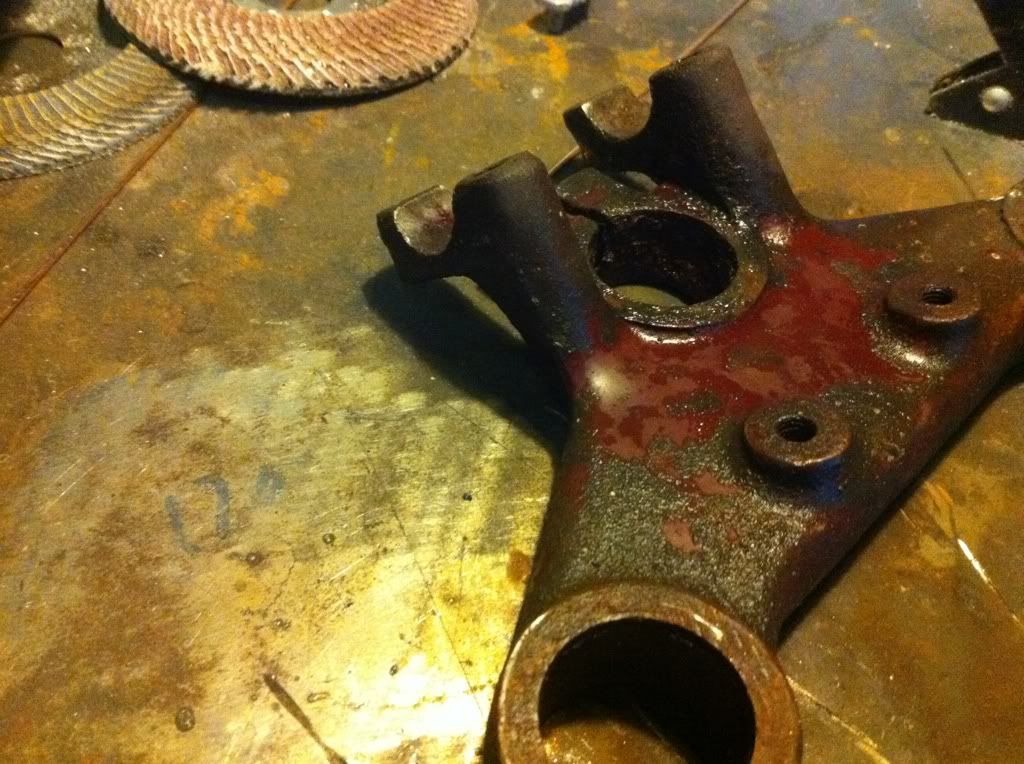 what with my length and the style of bars I'm after I decided it was time for a little modification...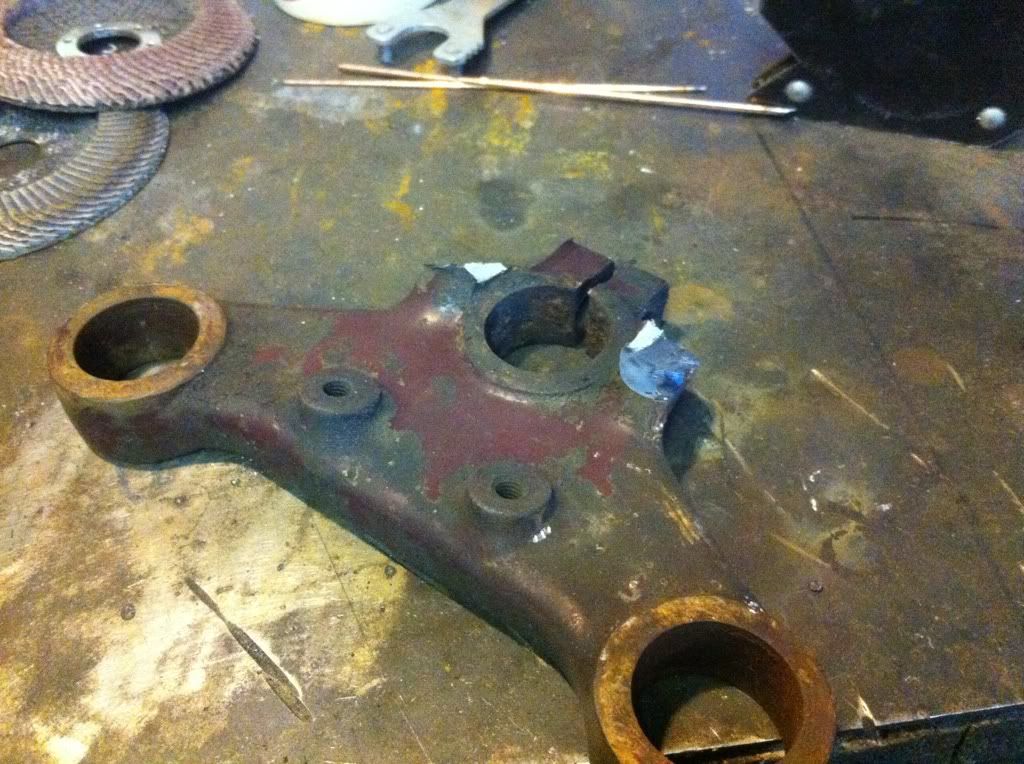 Then started grinding the stumps down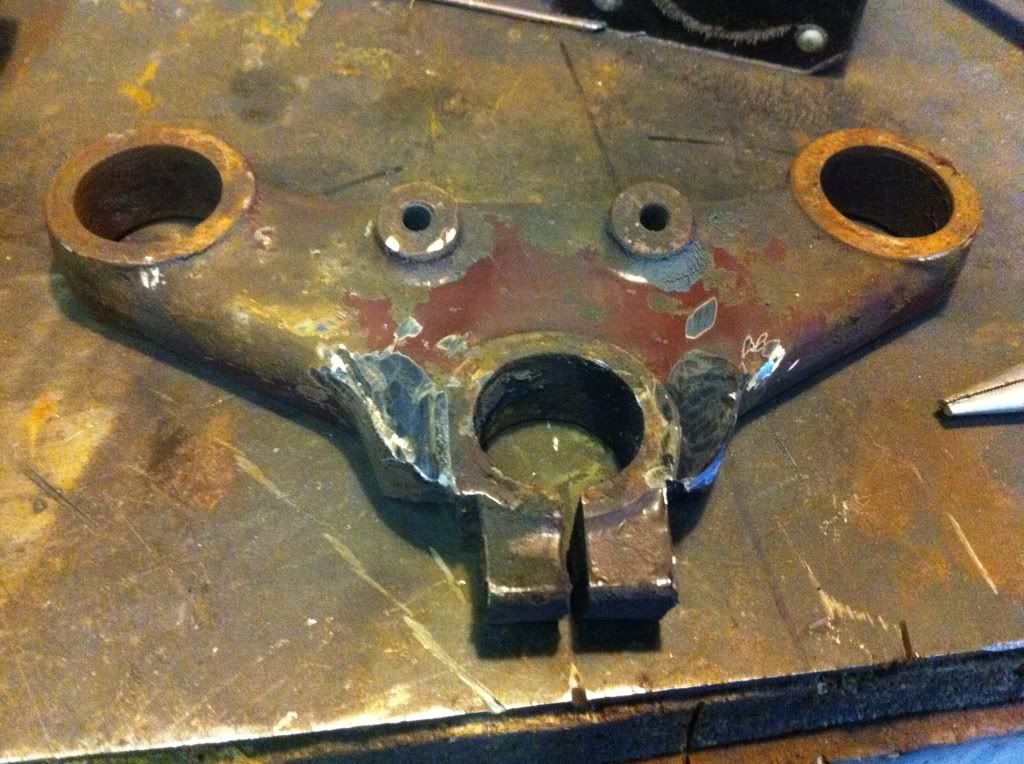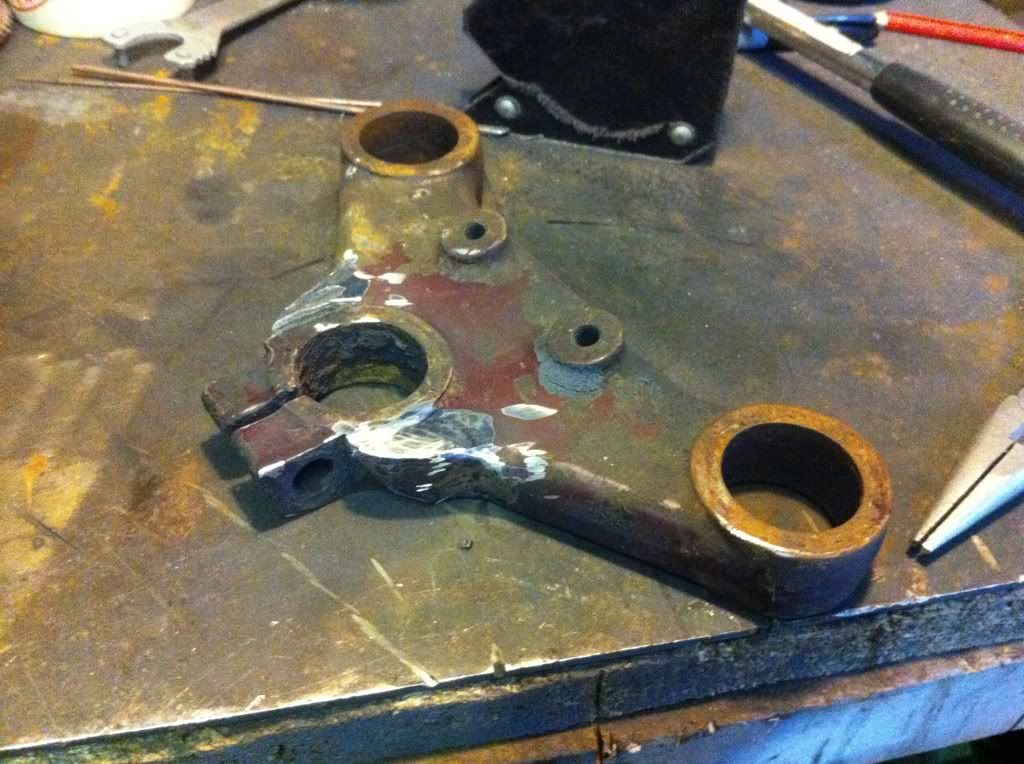 you'll see them more complete later on...
the old forks from the original bike will be used to put on the running bike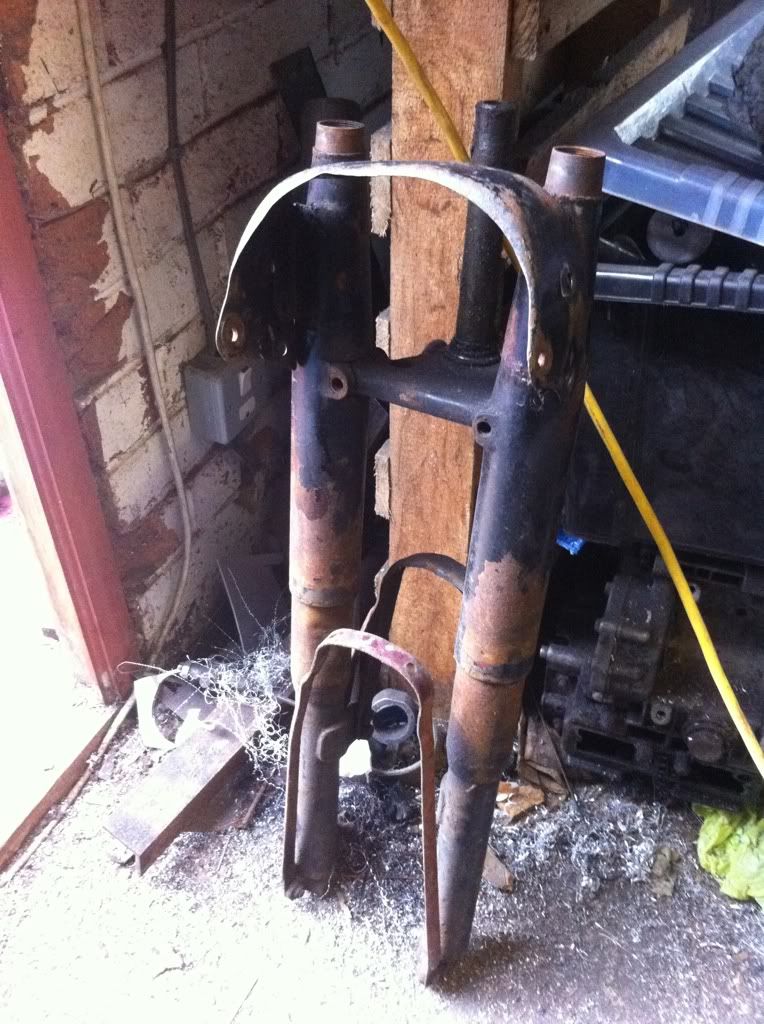 I love the fork shrouds, although they were more than a bit tatty, plus I didn't need the headlight mounts...
I'll share you the boring bit, basically I tried nitromores, which only took it back to the red original paint, so I then mounted them in the lathe, and used the angle grinder to take the worst off, then used a scotchbright pad in the die grinder to clean the grinder marks and remnants of paint off..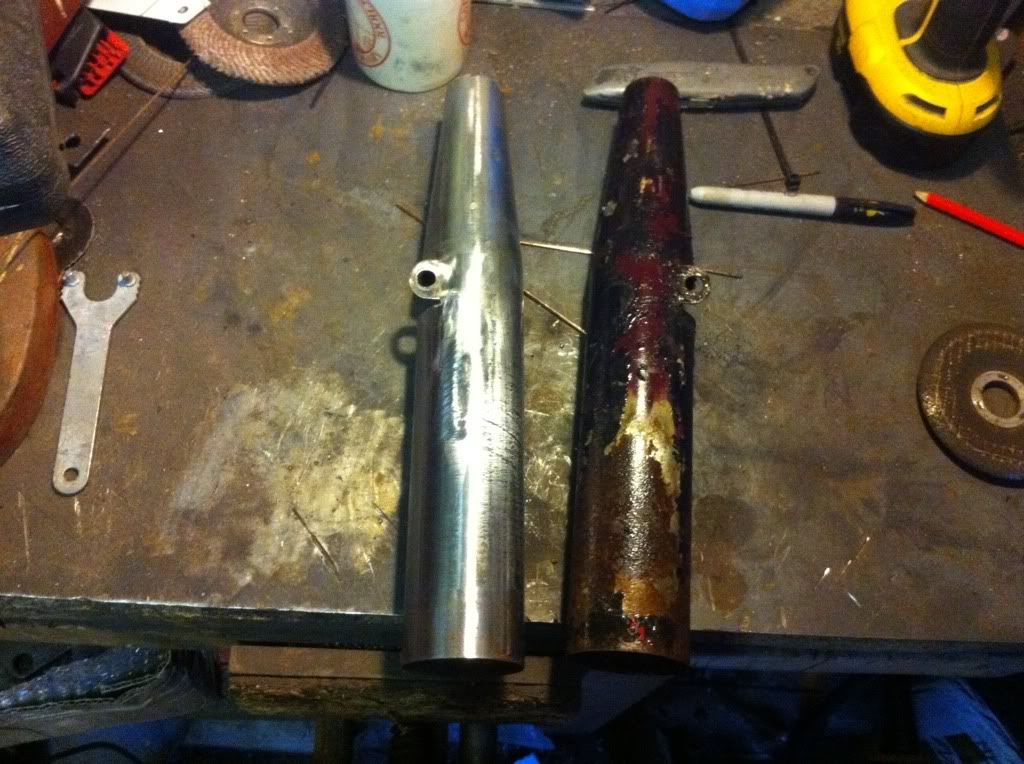 its not true what they say - you can polish a turd!
Got the pair of them finished and a bit more on the yokes before calling it a night!