Its been hoofing it down all day, so no chance to work on the engine.
the number plate mount needed moving, and a mount for the rear light to be made, so I thought I'd crack on with it...
I didn't want to not use the current threaded bungs, and thought best to make a more light weight option after the snowplough comments...
Again i turned up some lugs that i could weld to, and bent up some bar.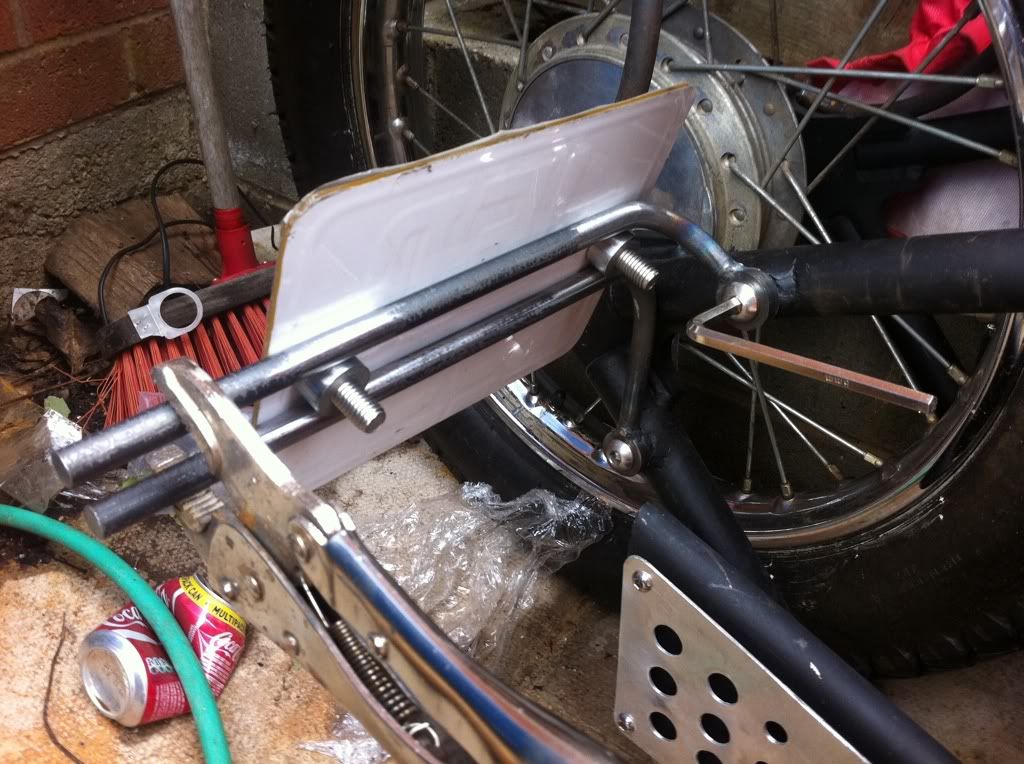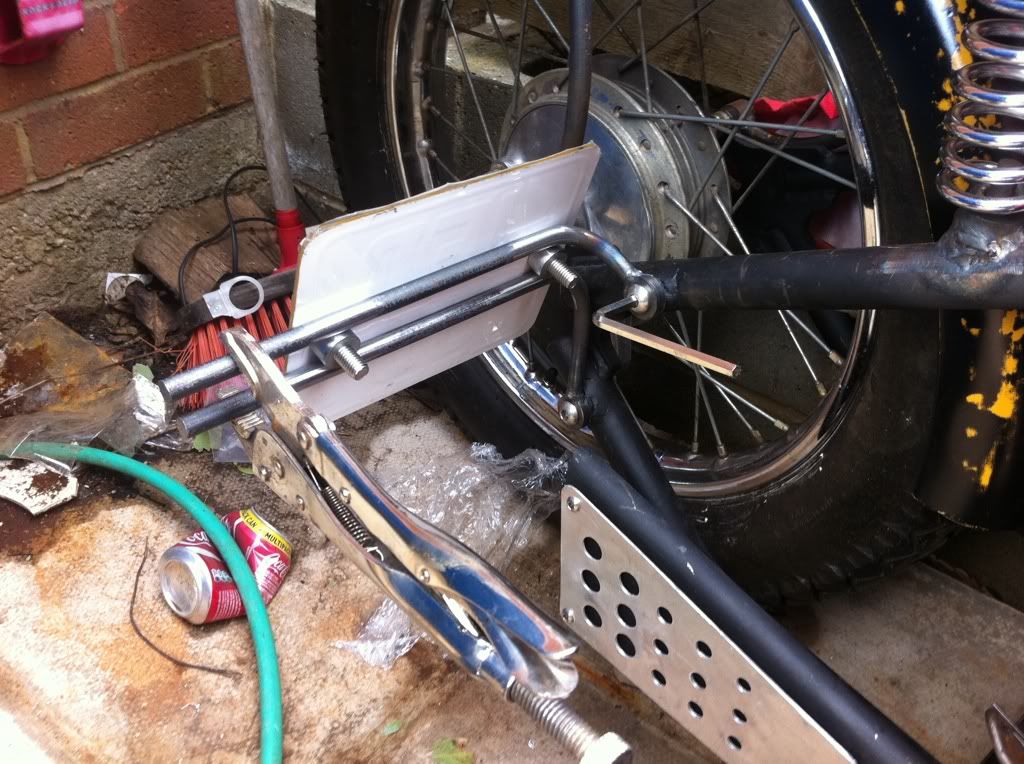 I used some threaded bungs with cable ties to get my spacing, and the important angle of the plate correct...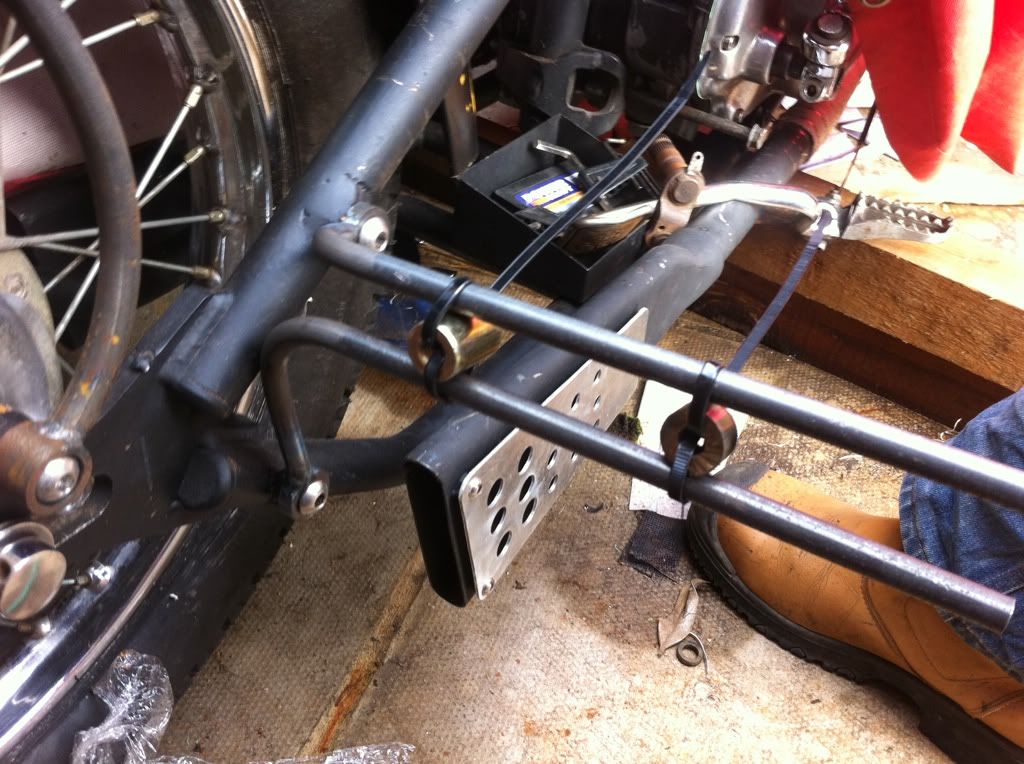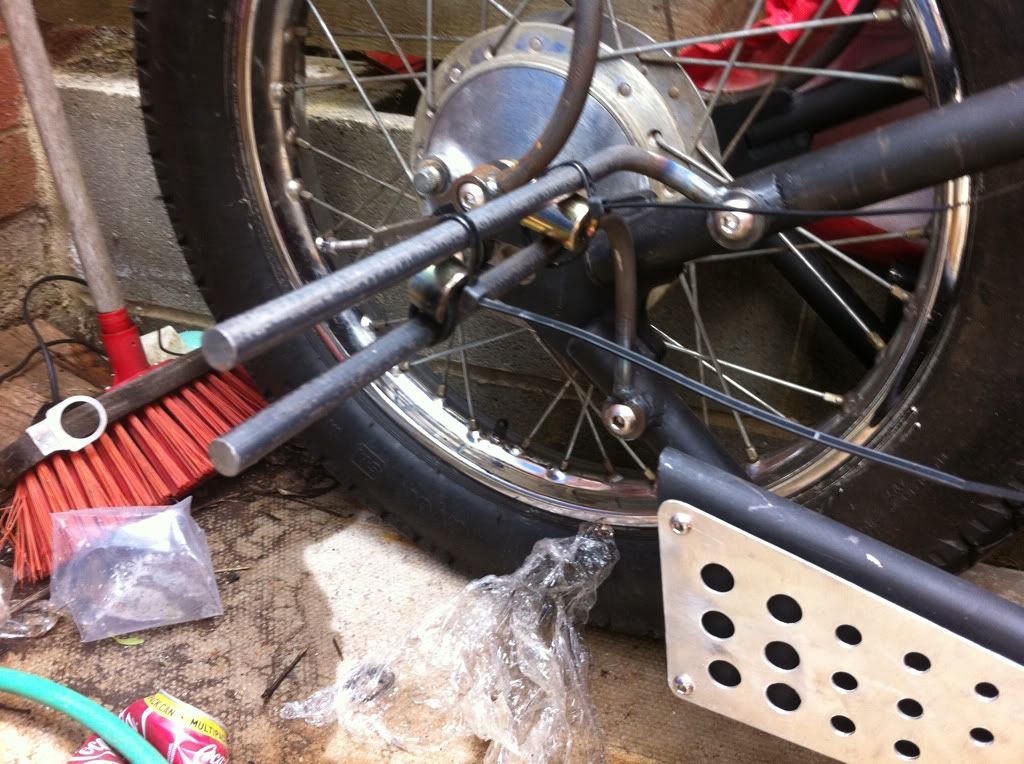 Tacked them outside with the tig, the bought it inside to weld up properly...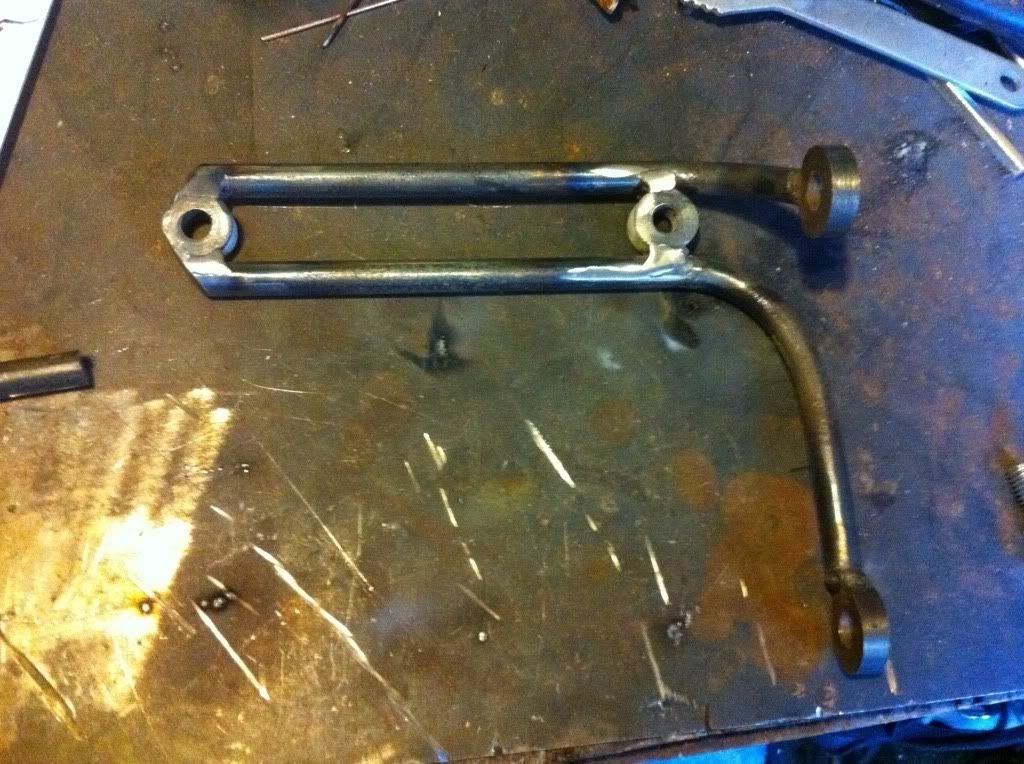 All in, a decent enough job - needs tiding up, but....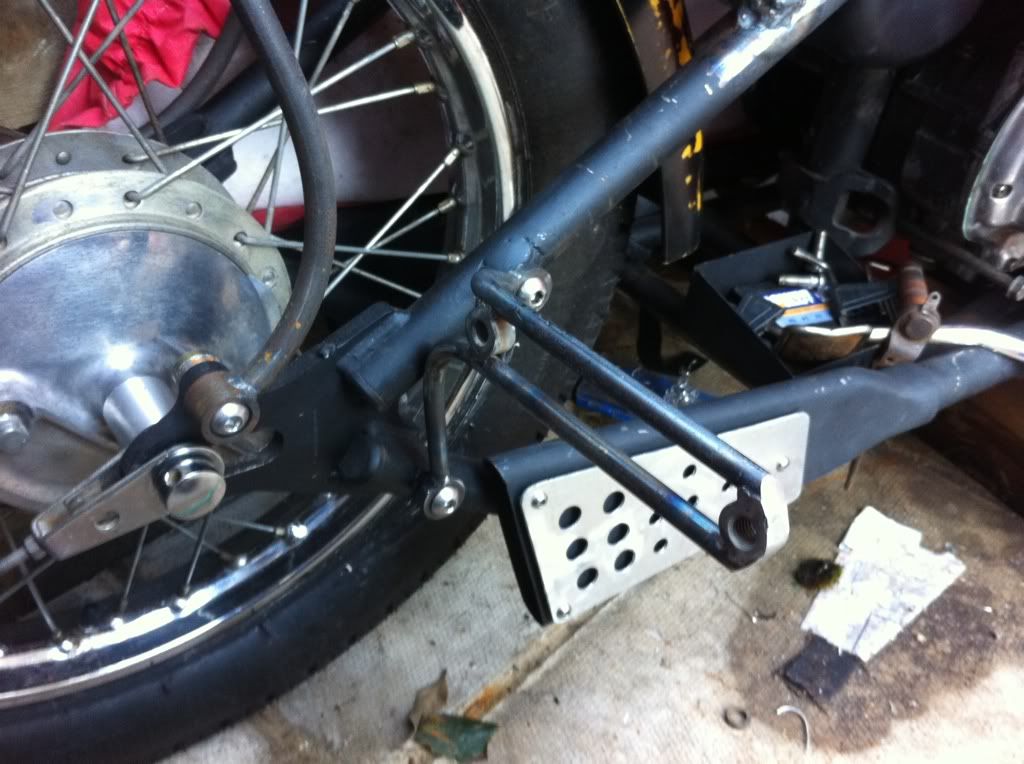 then I added an arm to hold the rear light in the middle above the plate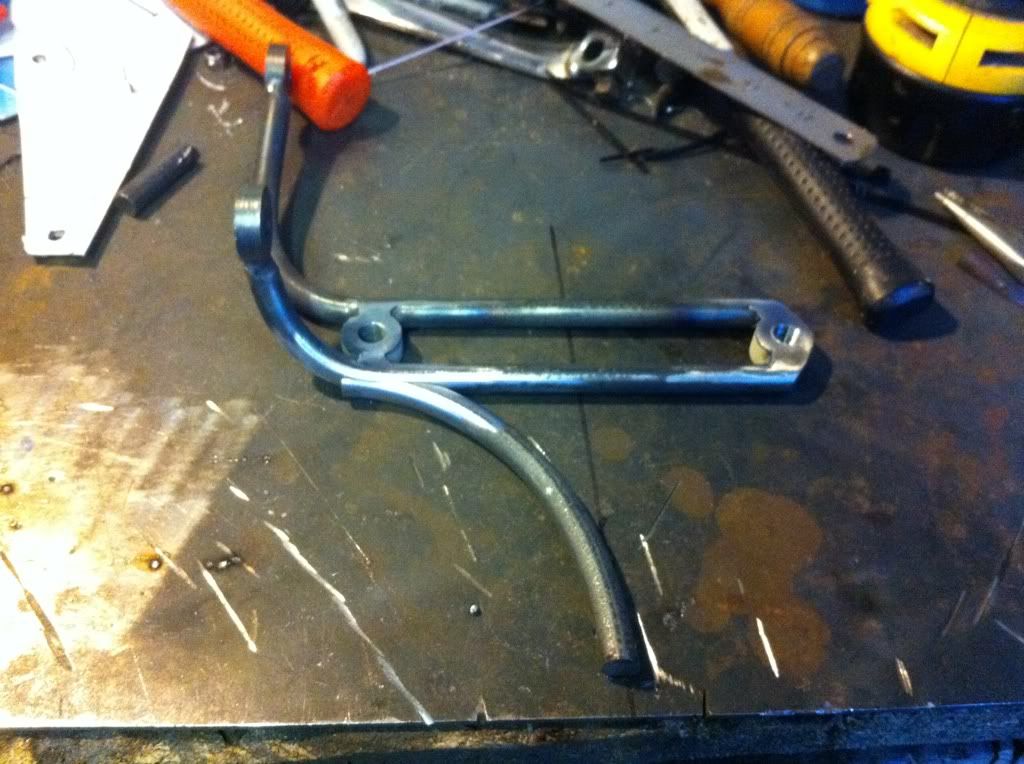 It will need tidying up and something to mount the light too at the top, but I'm happy anyways...