Had a bit of of time away from the bike the last couple of weeks,
put things in perspective and I'm pretty clear on how to get it done now!

A few changes:-

Wide yokes are gone, as is the wide front tyre. Opting for a 21 front,
this is a twin leader wheel, cable operated, and stops me having to
worry about cable operated hydraulic master cylinders etc...

These yokes dont quite fit, as they aren't xs ones, but were back
skinny!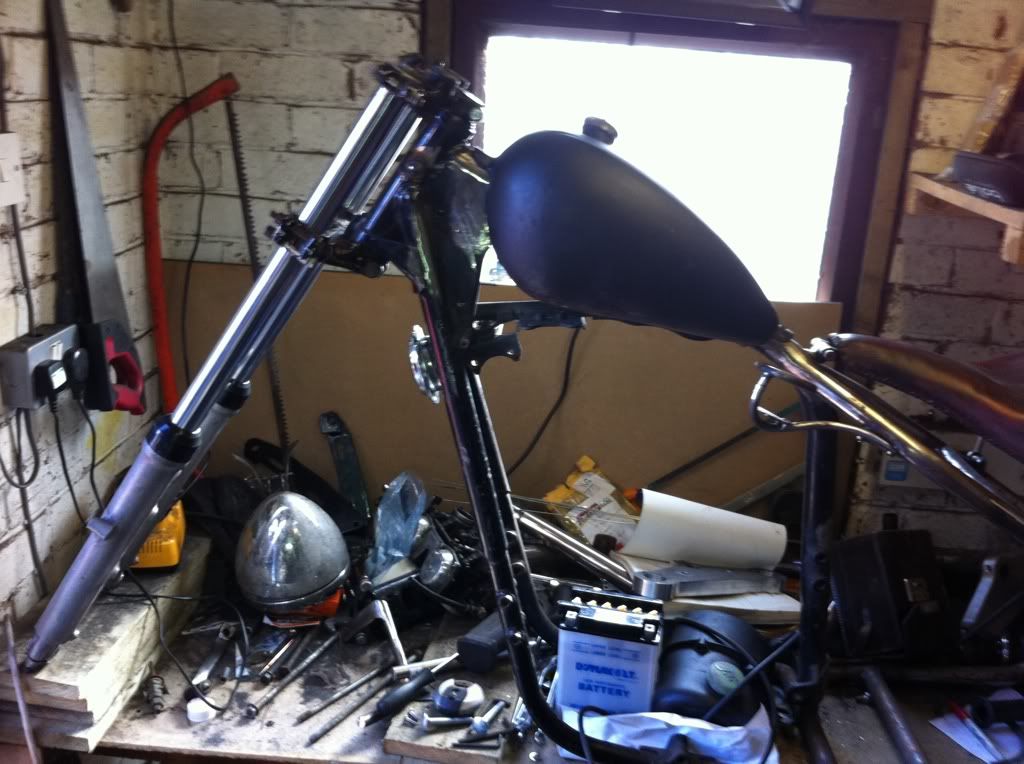 These are the wheels I'm going with, 21 front with 3.00 tyre, and the 19x550 rear...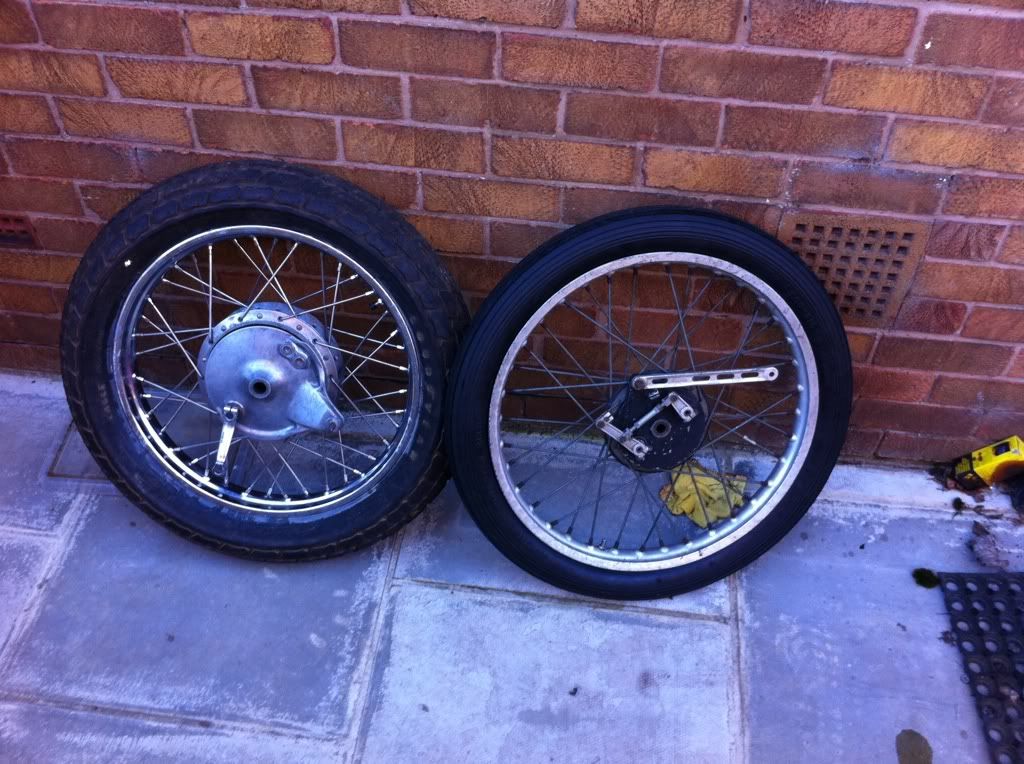 Finally, the fakey oil tank will just be electrics now, I picked up a camera
box to hold the battery now which kinda matches the seat....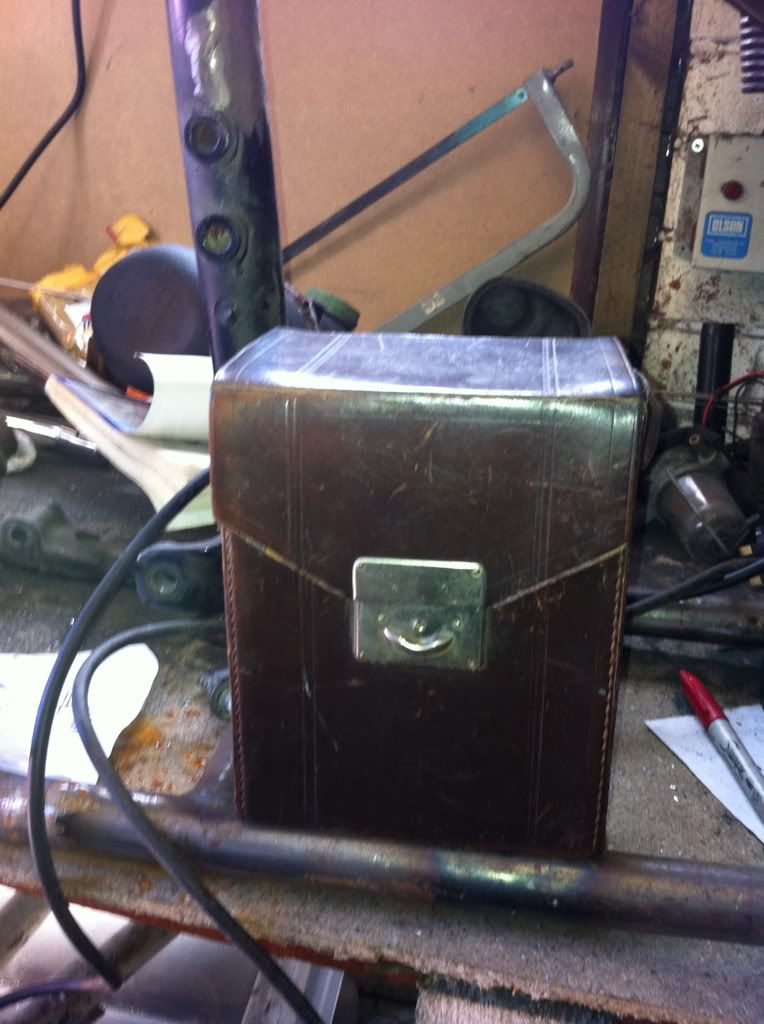 I know it's on the wrong side via if the chain, but should fill the gap nicely!