Been a busy week, so no spare time till last night. Got home with a banging headache, only 1 way to fix that, have a tinker!
I've been thinking for a while what to do for the rear light, all sorts of mad cap schemes have been bubbling round in my brain, but in the end I've opted for something I've seen done before. Celeb from crow customs built a super sweet bike with a weird Art Deco style microphone turned into the tail light. Well I was looking online a couple of weeks back, and I saw one in the states - $77 with shipping, so with the extra 11 quid for wtf taxes, I had a lovely mic in hand for the princely sum of nigh on £60! I know what a tool!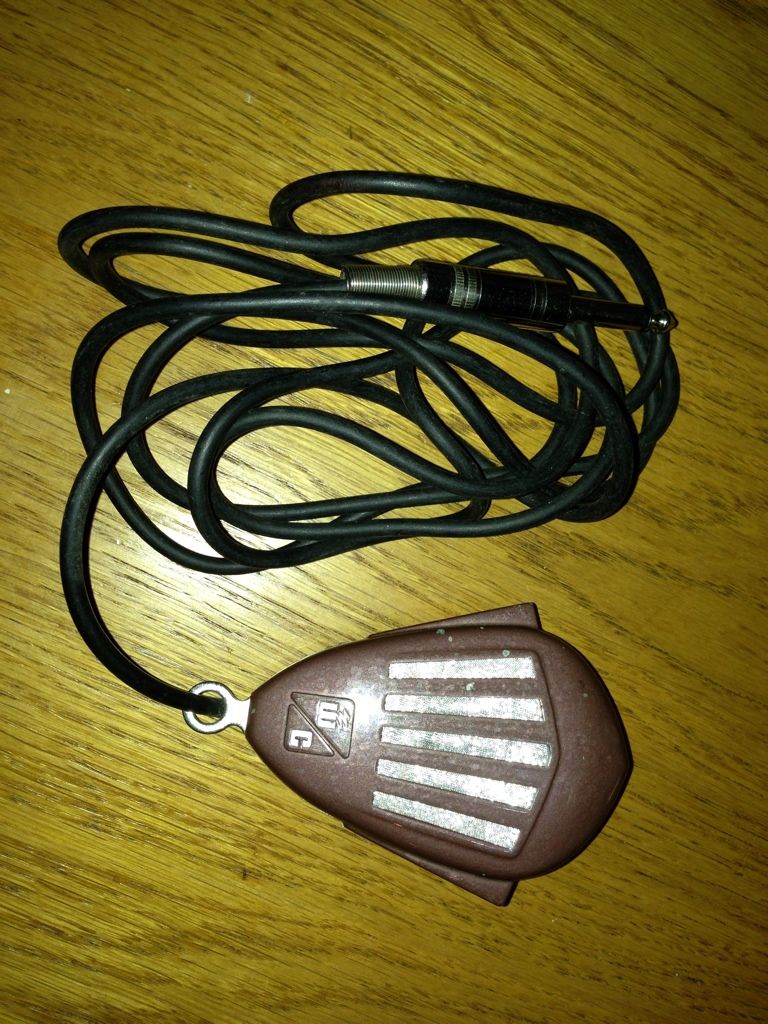 So with the missis out I though that despite feeling shit I should drive that nail!
2 screws removed and it was down to its component parts...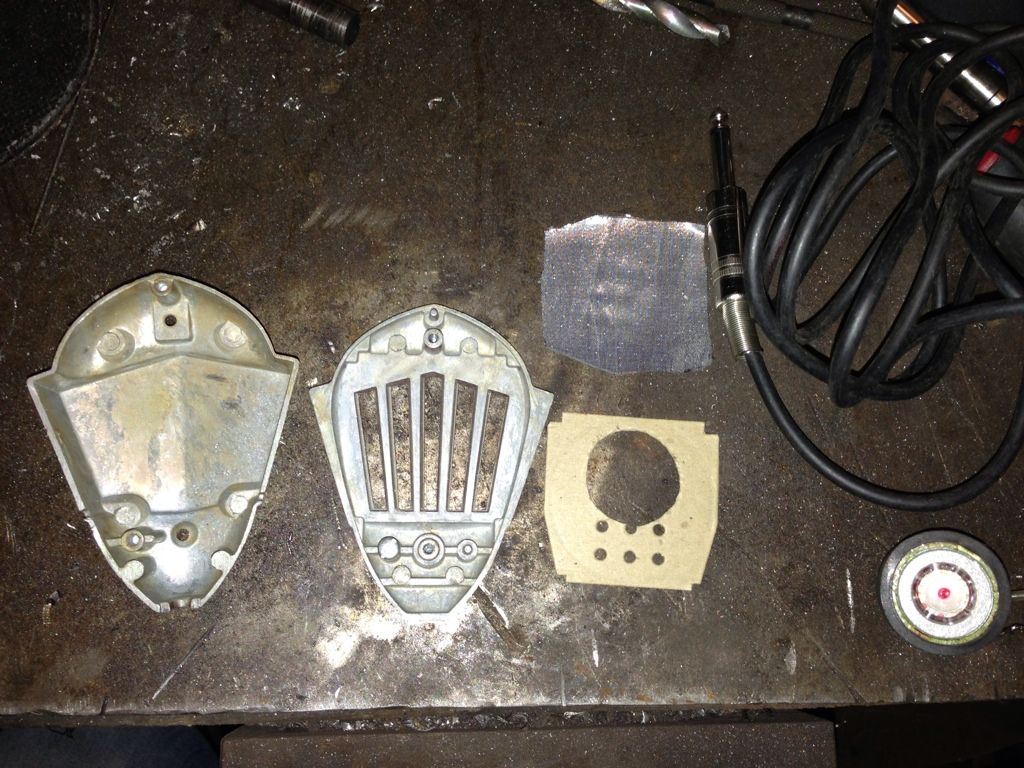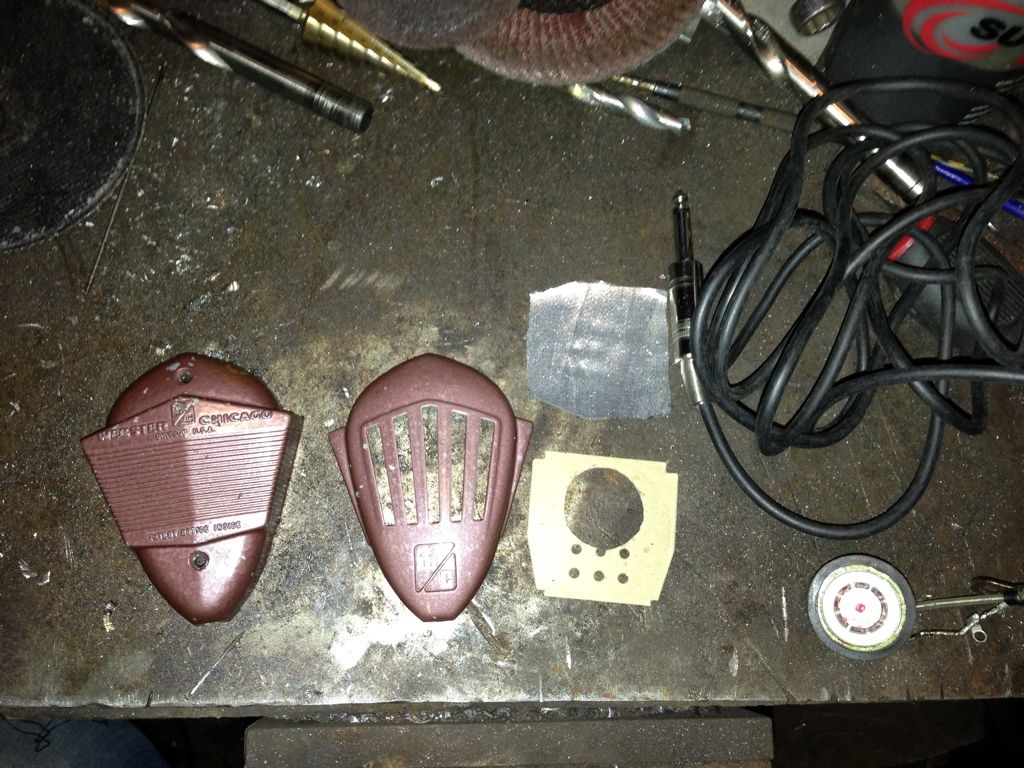 The paint proved a right bugger to shift. A heat gun did nothing, and with nitro mores now being weaker that ants piss that did nothing...
I used the remaining brass brush attachments in my lidl Drexel, and cleaned out the ribs on the back, then I decided as the missis was out I would just wet and dry the rest in the kitchen sink. It was right tough shit, simular the the stuff they use on BSA frames. Anyways, an hour later and they were looking ok (I'll polish them at a later date)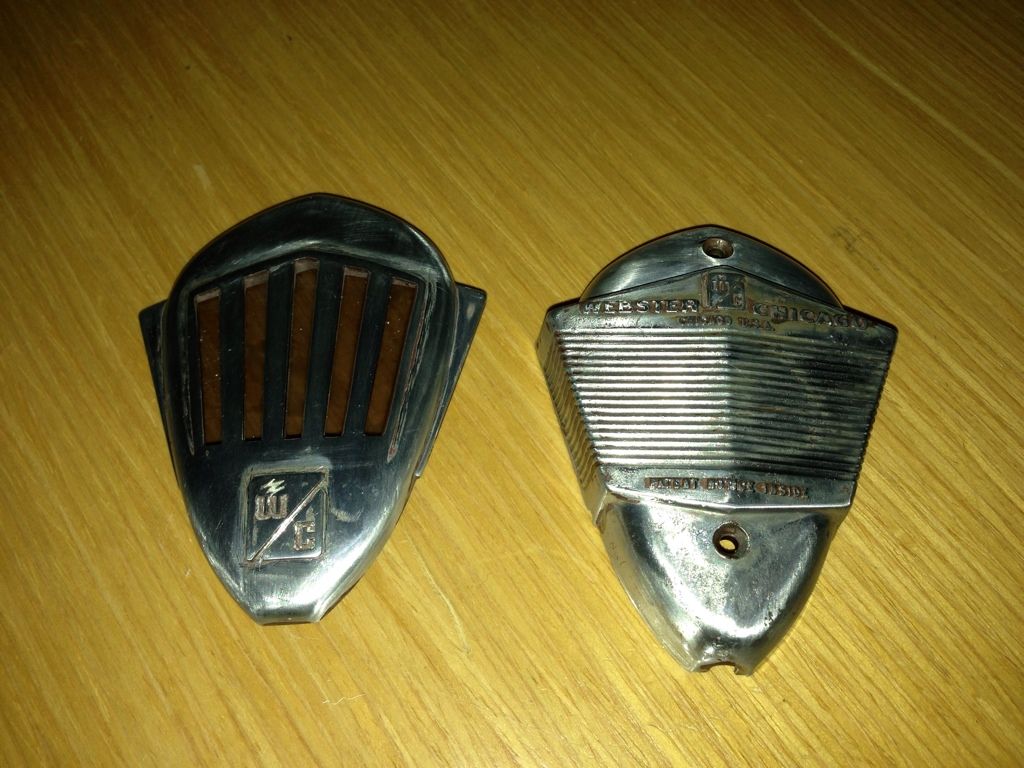 I made a cover for the holes from some black tinted plastic I had laying round using the original paper template (spent no time on this as its all hidden)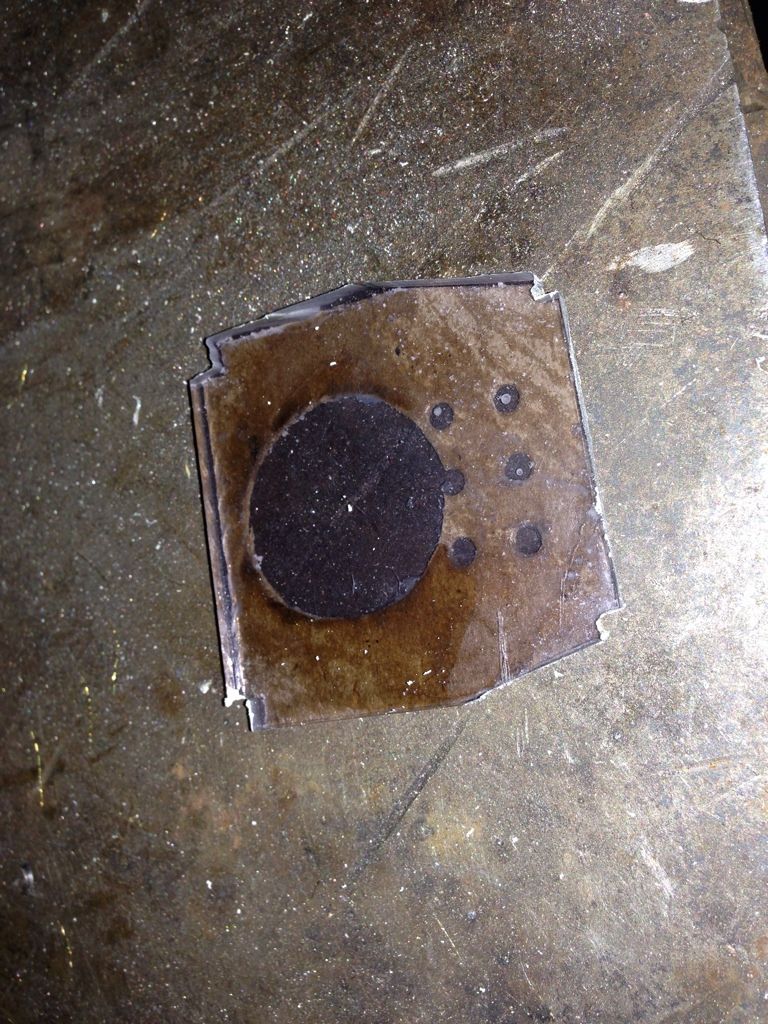 Finally I toyed about with some LED's, I got these strips a while back, they are 12v and you can cut them down to multiples of 3 in the chain...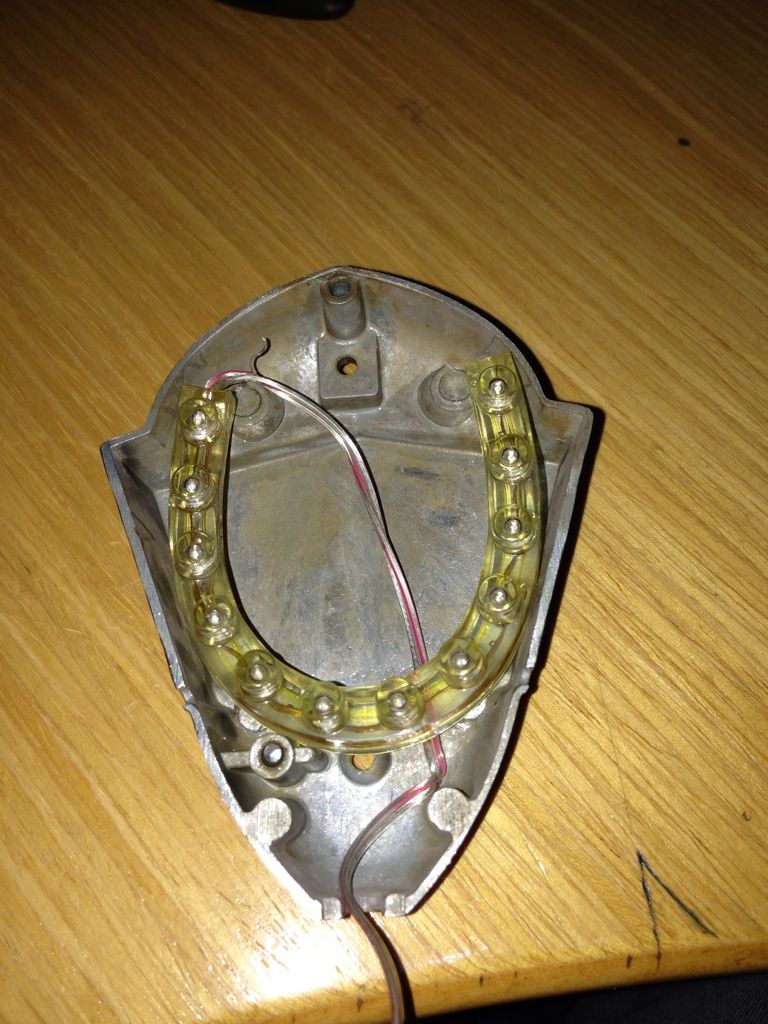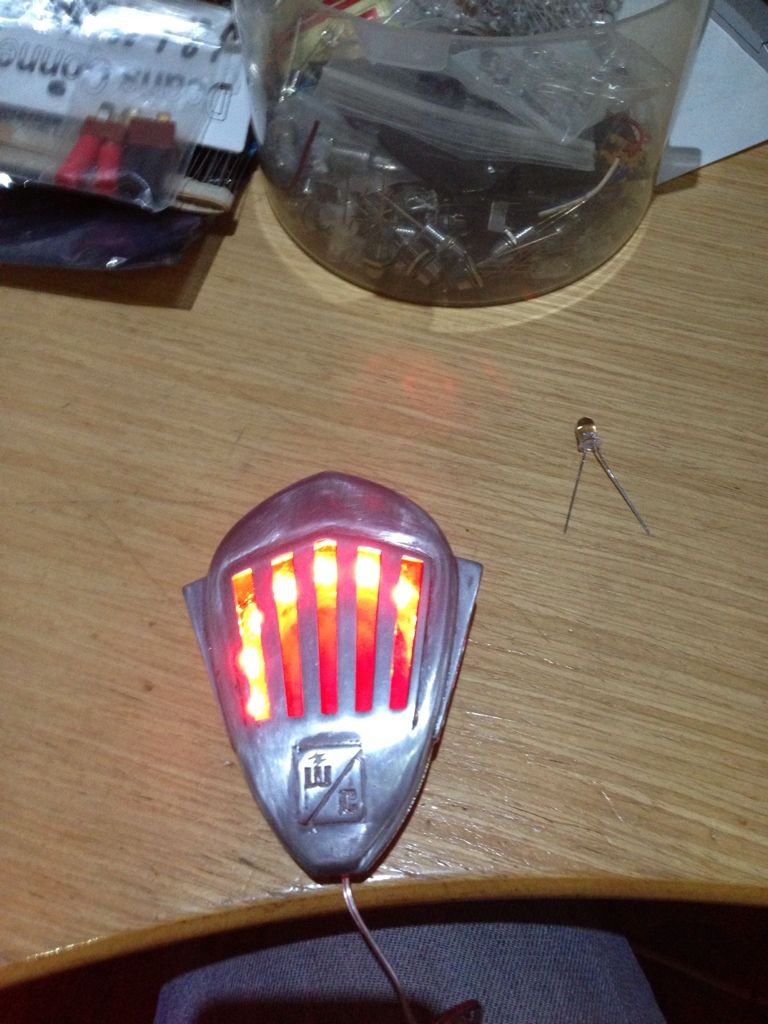 Thought this looked a bit shit, so trimmed it down some...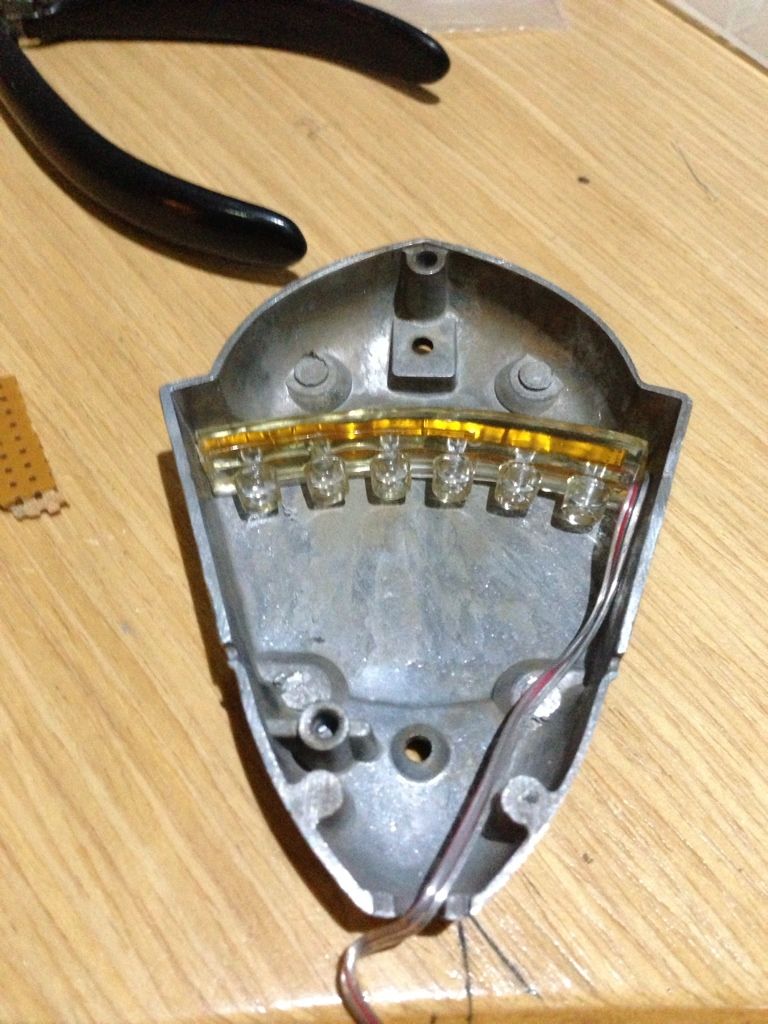 I lined with some crinkled foil to help it reflect...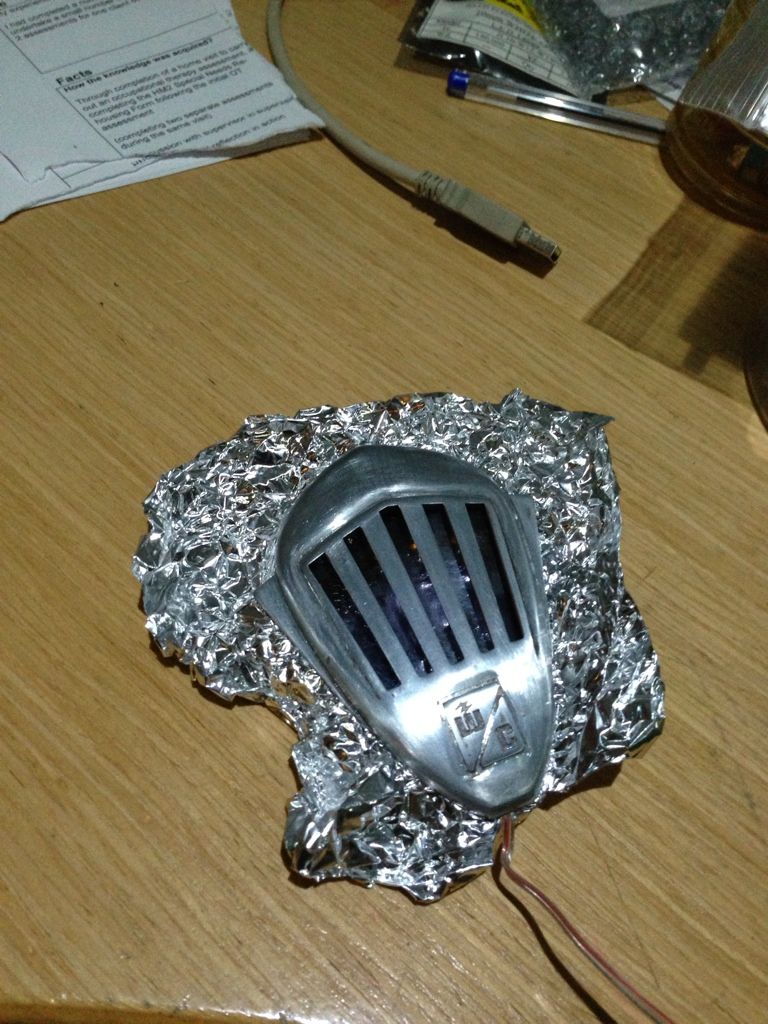 And BOOM! Spot on!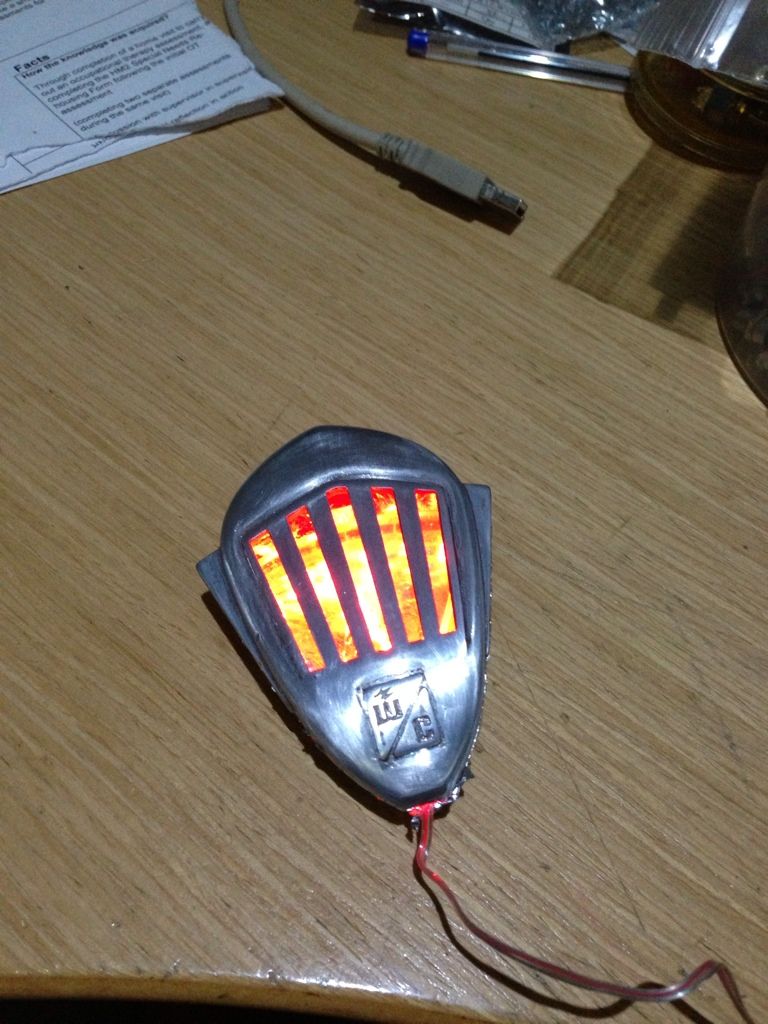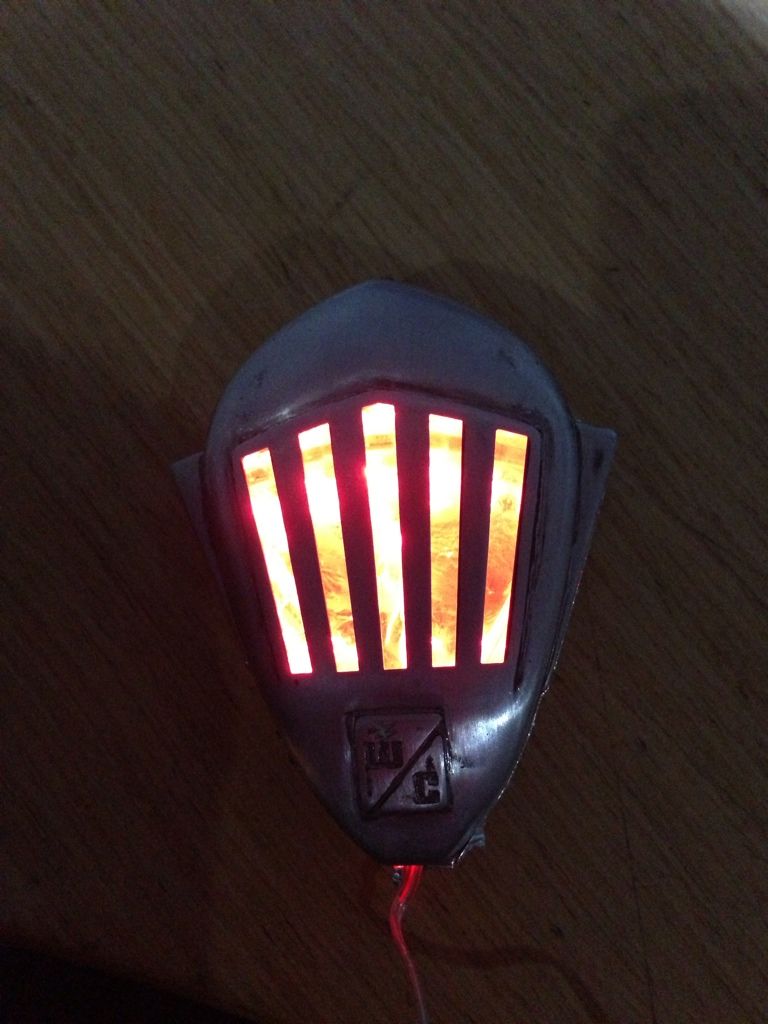 Still got to work out the mounting bracket, but its gonna be sweet!