ok, so todays progress.....
The car was laden like santa's sleigh full of parts old and new!
As toddy said, today would involve getting the engine jigged up - I had no idea how long a frame would take to build, so hopefully you can see on here how long it takes....
First up Toddy had to work out how the engine could be mounted onto the jig so that it was lined up with the centre line of the bike. Unlike the Japper engines and BSA engines, the Harley mounts seemed to be a bugger. 2 mounts either side of the engine at different heights...this is the bottom of the engine, and you can see 2 of the mounting holes.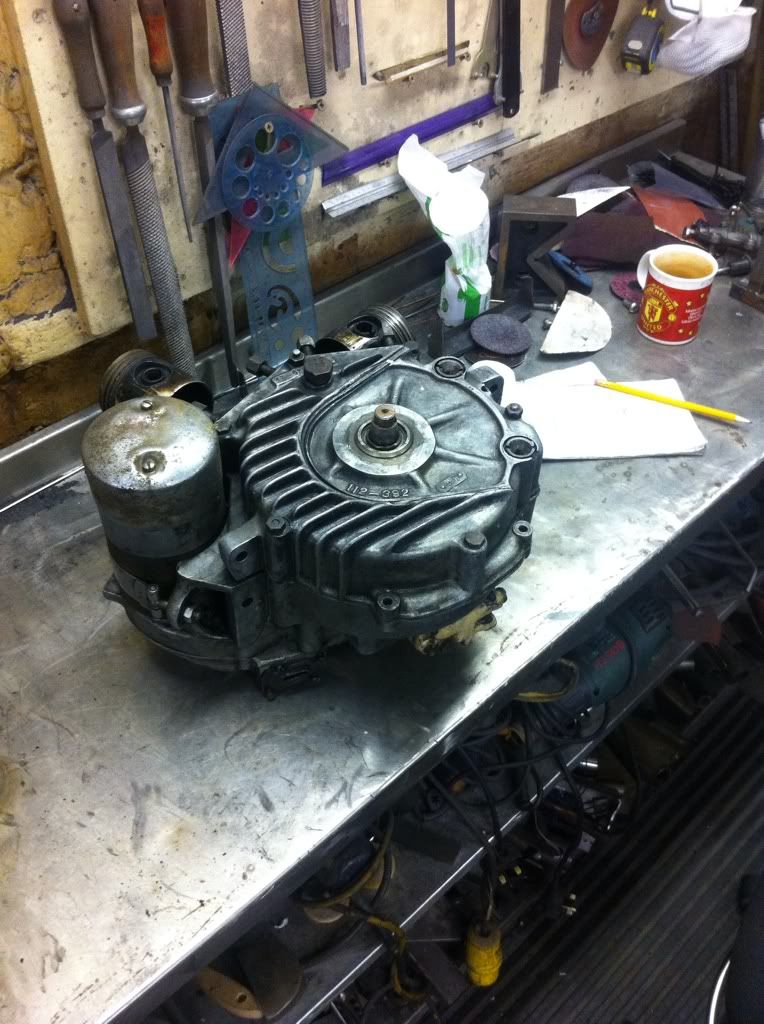 Toddy set about making the mounting plates with locating holes. Lots of measuring and attention to detail with the plates (didnt get any photos, but you'll see them at a later point...)
Many cups of tea and a breakfast delivered to the door and they were all done...
Photos of the important bits!
next up toddy needed to make some supports to go between a recycled saddle for the jig. They needed to be perfectly level,and provide enough height so that Toddy could get the bent tube that will curve around the engine in and out.
Again more measuring and cups of tea...
To get the supports perfectly level toddy cut the box section roughly to size, then used his milling machine to get them perfectly the same height. On top of the supports a bar with corresponding mounting holes was marked and drilled with pinpoint precision.
these box sections were then tacked into place, checking each leg was at 90 degrees after each tack (the heat moved the bars from upright)
Finally for the one side, the top bar was welded on top, again ensuring everything lined up.....
A car jack was used to support the engine while it was connected at one end of the engine....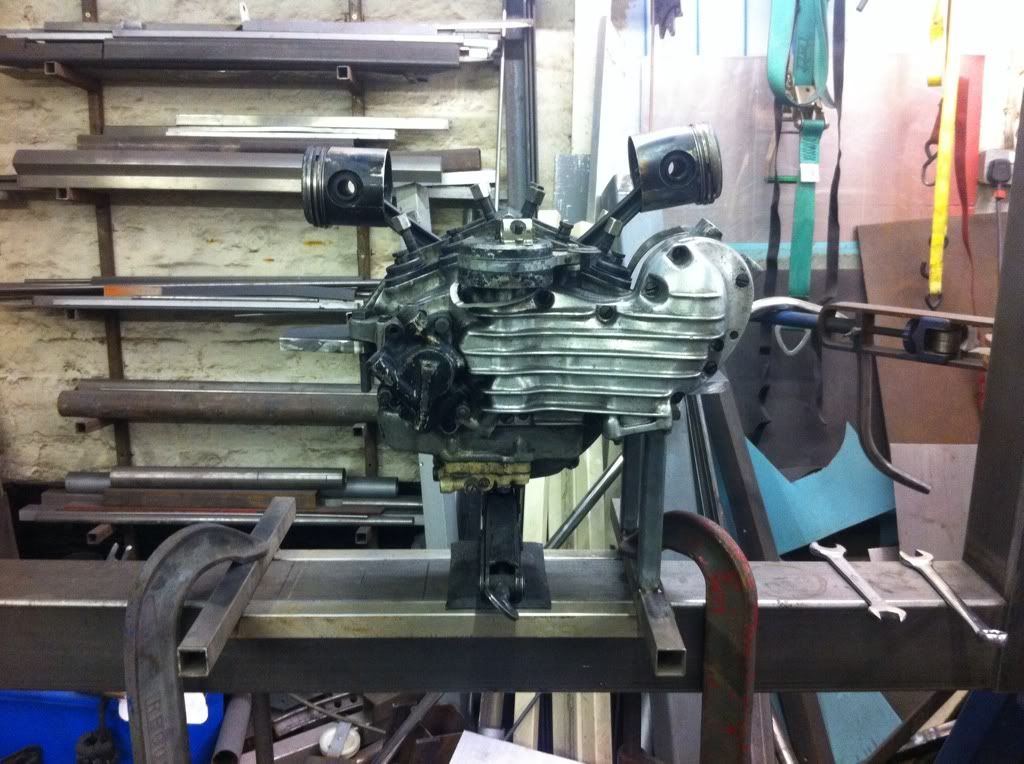 and the man in action.....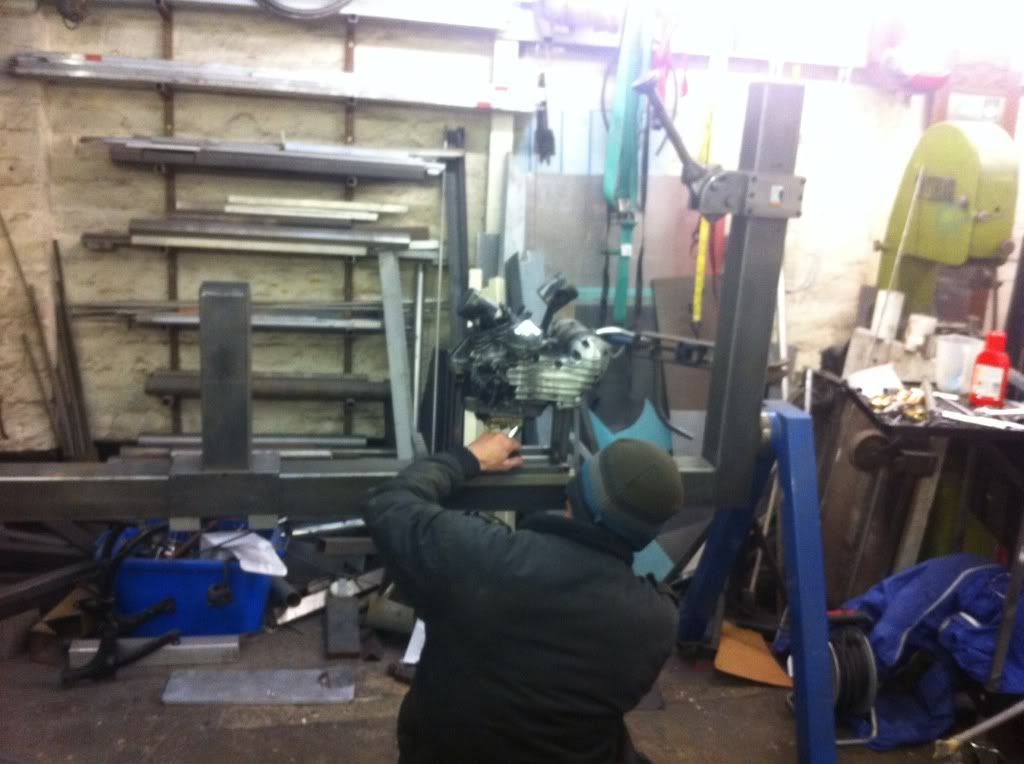 Toddy reckoned a slight twist in the legs, so a metal bar was used to counter the twist slightly.
The engine was tightened on the one side, supported by the jack, and then Toddy could measure the other side (as it was flush to the mount, hence level....)
The same process of cutting and milling struts, plus a top bar was undertaken, then tacked in place with the same level of accuracy.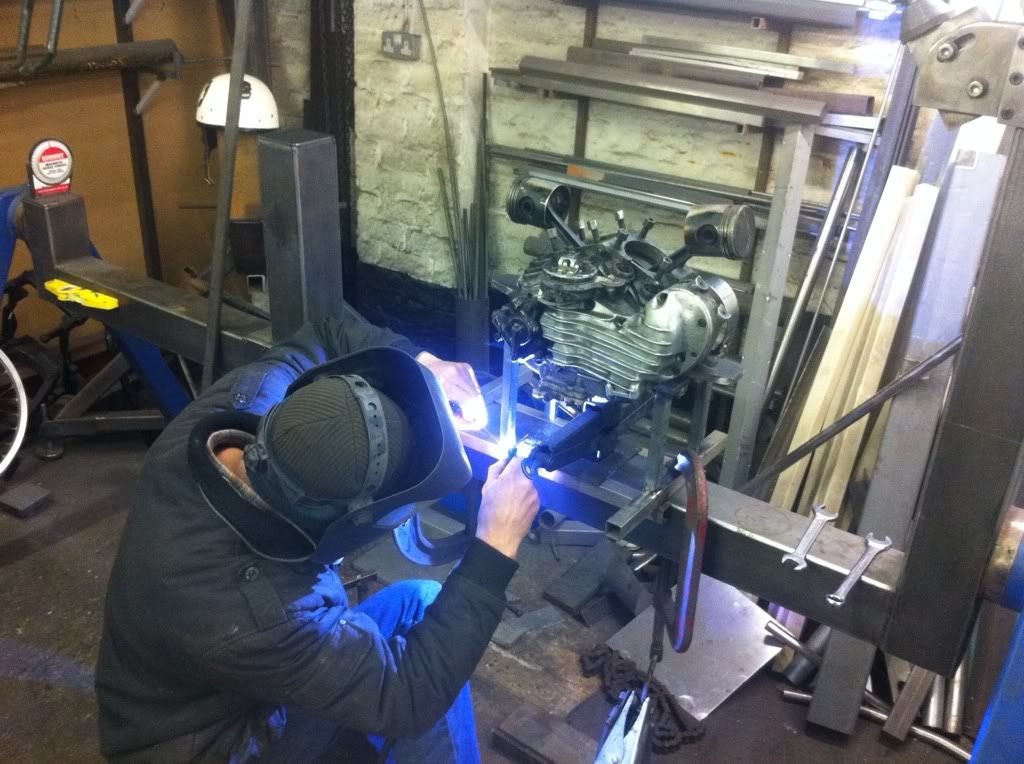 And then......
One perfectly leveled and centered engine on the Jig.....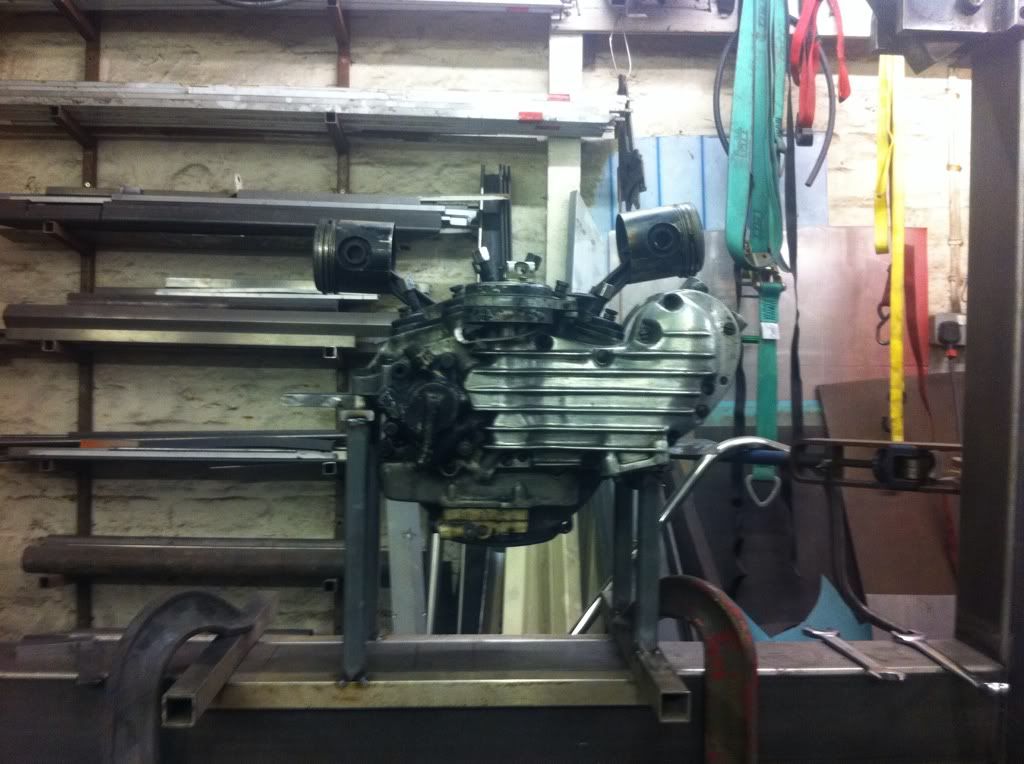 Heads on....
how fucking cool is that!!!!!!!!!!!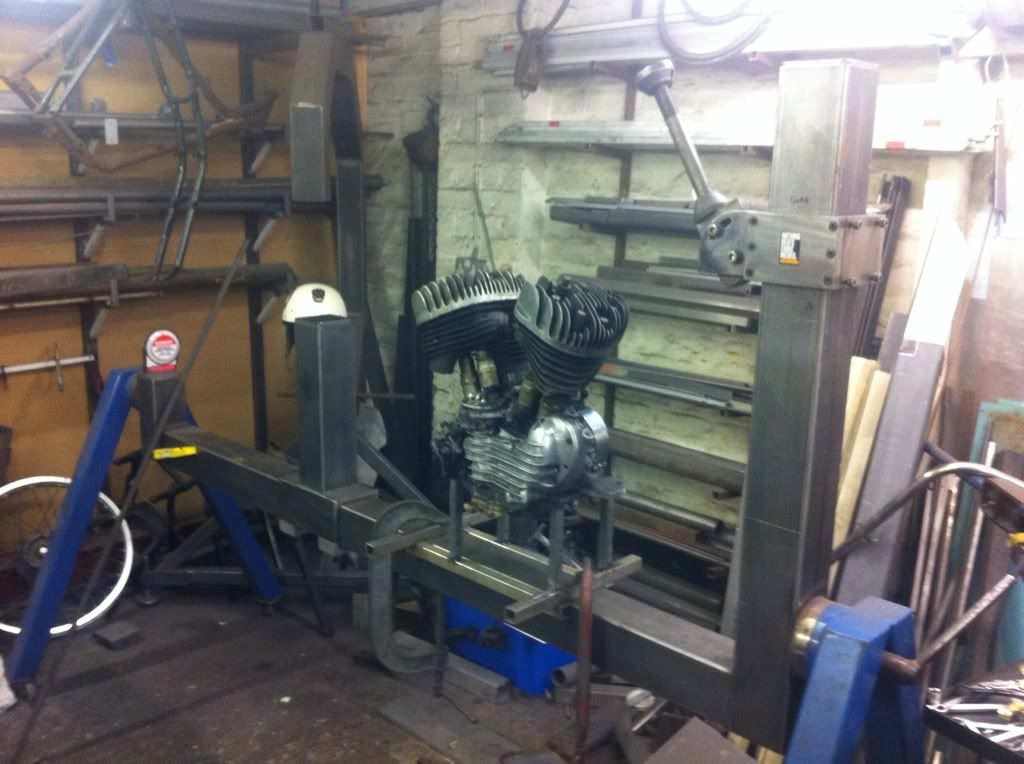 so that took us from about 9.30 till 5, a few tea breaks (you can rush perfection) and plenty of chat, and me standing about and getting in the way...
Tomorrow we'll start the bending !