I may now be a married man, but it wont stop me from finishing this damn bike - its a continual percentage game with this thing - the difference between loving and hating the bloody thing. Today i'm running at about 87.6% love for it, so its a good day!
I've got a couple of days free after an unusually manic start to the year, and a diary after this weekend that doesn't leave much time for bikes. I was hoping to have wiring on today - but as ever - things didn't quite go to plan....
First up I fitted the Doherty throttle on the bike - wasn't impressed with it at all really - looked too big, and the build quality wasn't that good to be honest. Remembering that I had the Super Practic B in the shed - I slapped that on, and it instantly looked ace. Nice and old looking to match the bike. Still finding the cable is sticking loads - anyone got any ideas about that?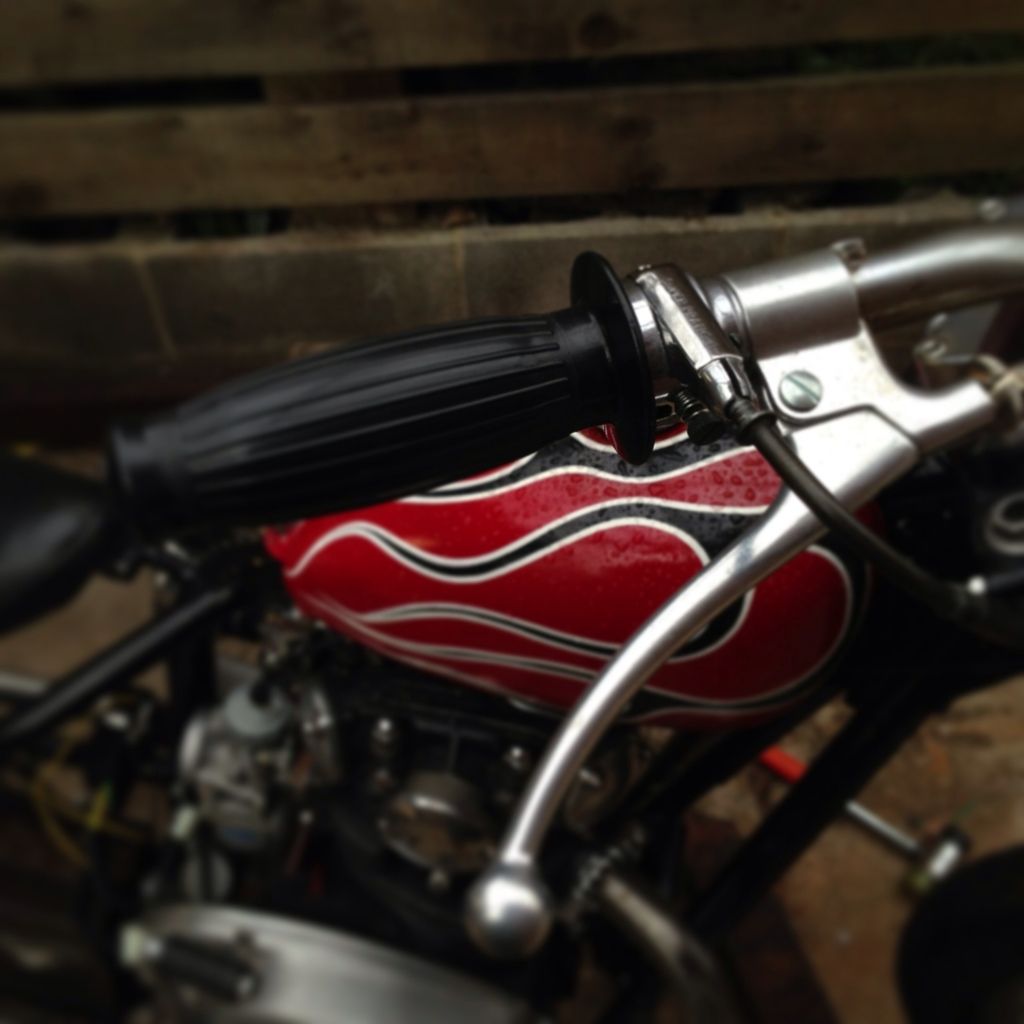 Next problem - that brake Linkage I made the other week....
If it had been working in tension, it might have worked, but with the pedal pushing on it, there was no way it was going to work in that thickness of metal.... I thought about the different ways I could do it, and maybe use the oxy-acetylene to bend a thicker version out of stainless..
After thinking long and hard - the action on the pedal was really working in the wrong direction, so a pivot would be ideal to transfer the Push to a pull action....
Long and the short is that i made a new linkage, Leaded bronze bush with a stainless steel axle running through it. the bottom lever was made from an old spanner, and the top was attached to a sleeve that I turned up and cross drilled to lock in place.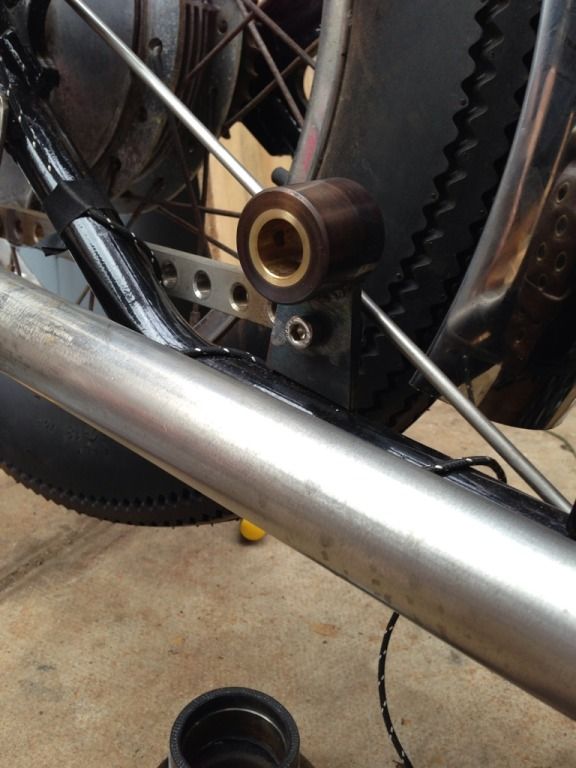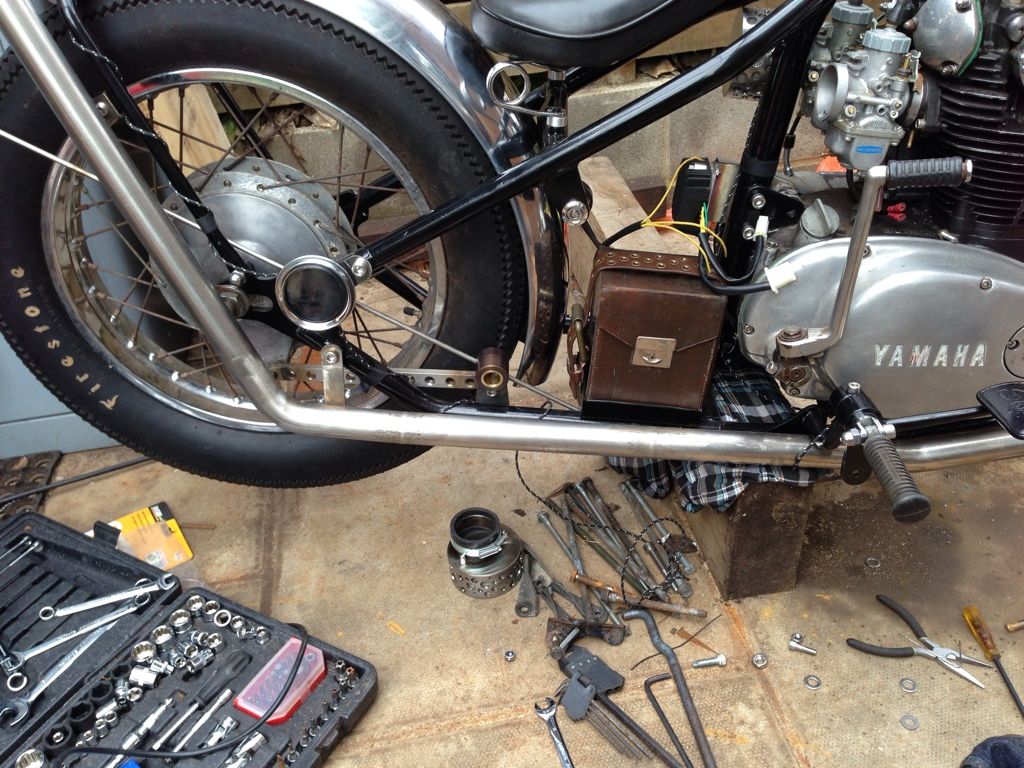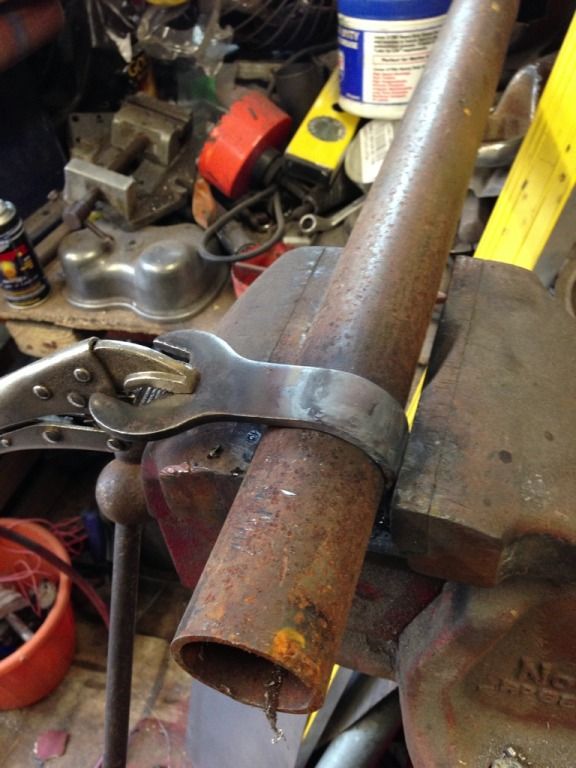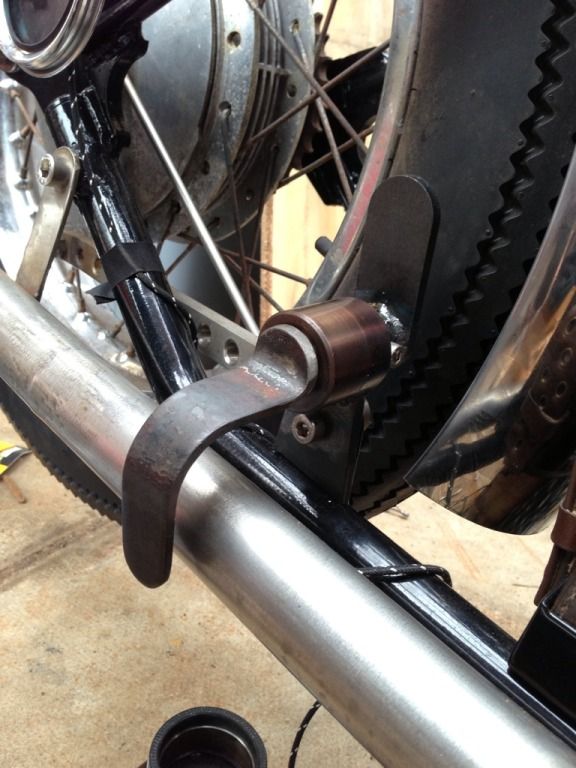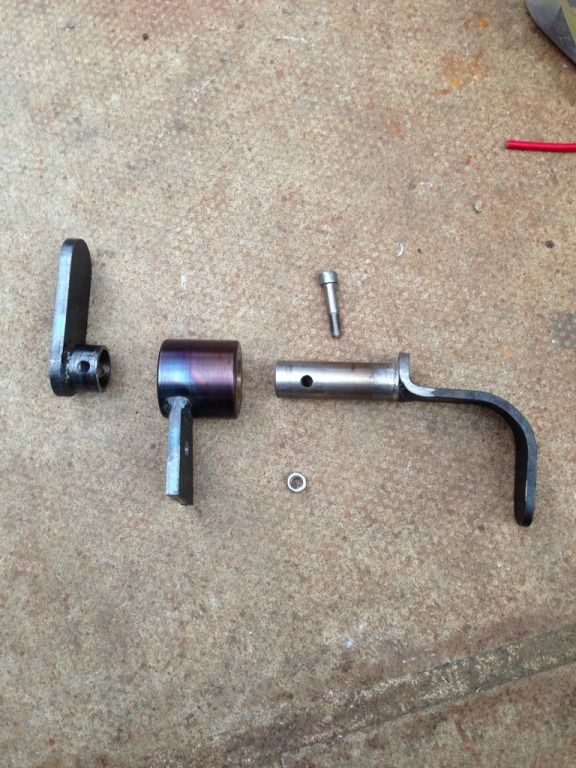 As ever I feel like i'm re-making things over and over. but hopefully now I'm making things to stay...
I've ordered some rose joints that will be used to connect the levers up, tomorrow will be more drilling for them in the levels, and then (hopefully) a spot of wiring!