grabbed a coupl
e of hours today, new tank looks great.
It sits lower than the one I had before, which is fine, bar a mount for the coil that I hadn't removed before.....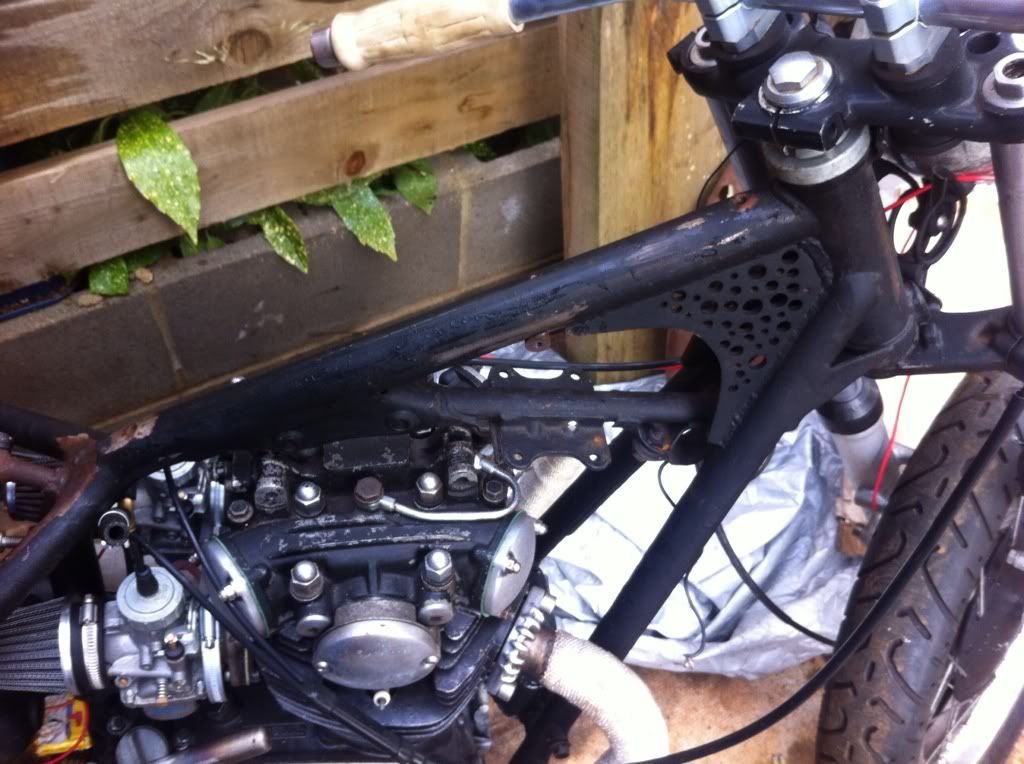 think you can see it here on the cross support - well that had to have a tickle with El Grindero, and off it went!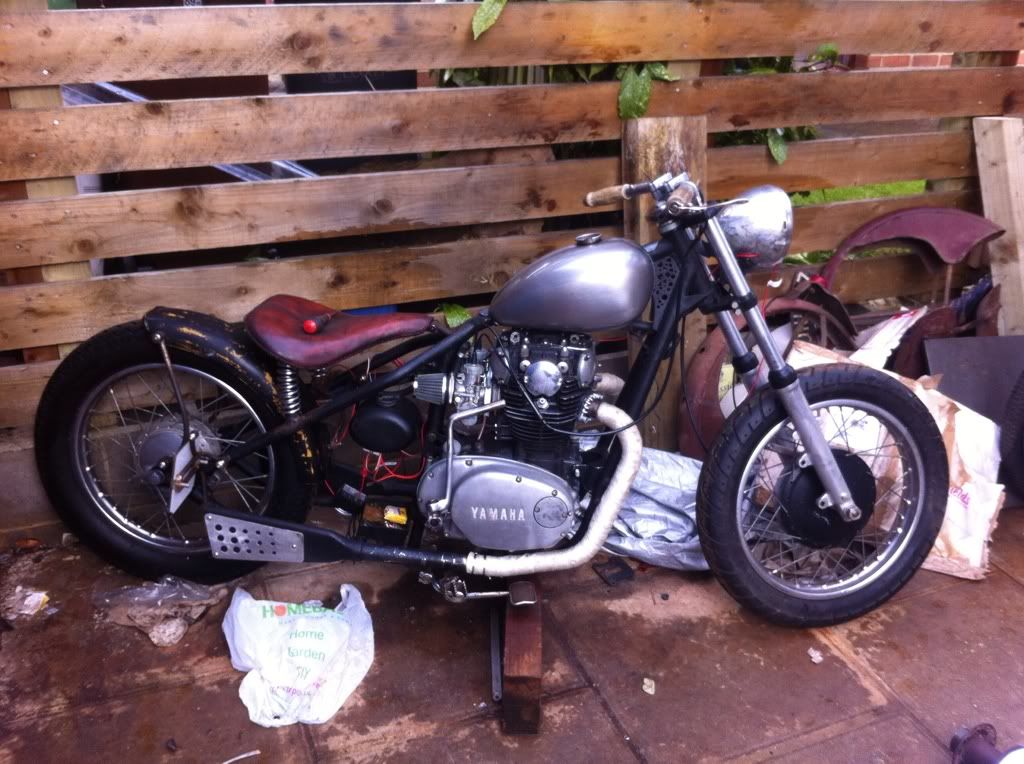 tank sat on lovely, and I actually really like it in the metal colour. Now I hold my hand up and admit that I'm the crappest of the crap at cleaning cars and bikes (some people like it - I'm too lazy), so I'm thinking of spraying it up with a primer, then a silver top coat prior to lacquer... rear muddy will need the same treatment at some point too - but I'll worry about that later...
The lowbrow tanks come without any mounting holes, and it was evident that I couldn't line up with the old tank holes, so I re-drilled them, welded up the bottom mount, then turned up some threaded top hats to take the tank.
I bought a set of stepped tapered drills the other day Absolutely marvellous for drilling the holes for the top hats!
all looking good!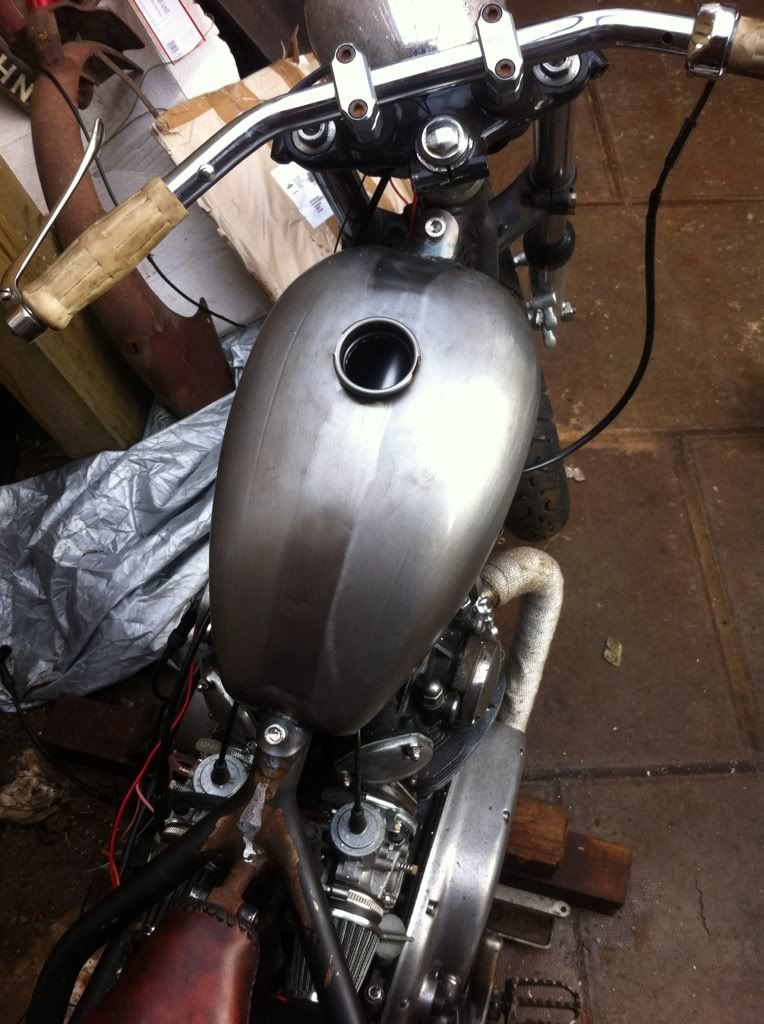 oh I double checked the tap clearances too, and all looks like it will fit find and dandy!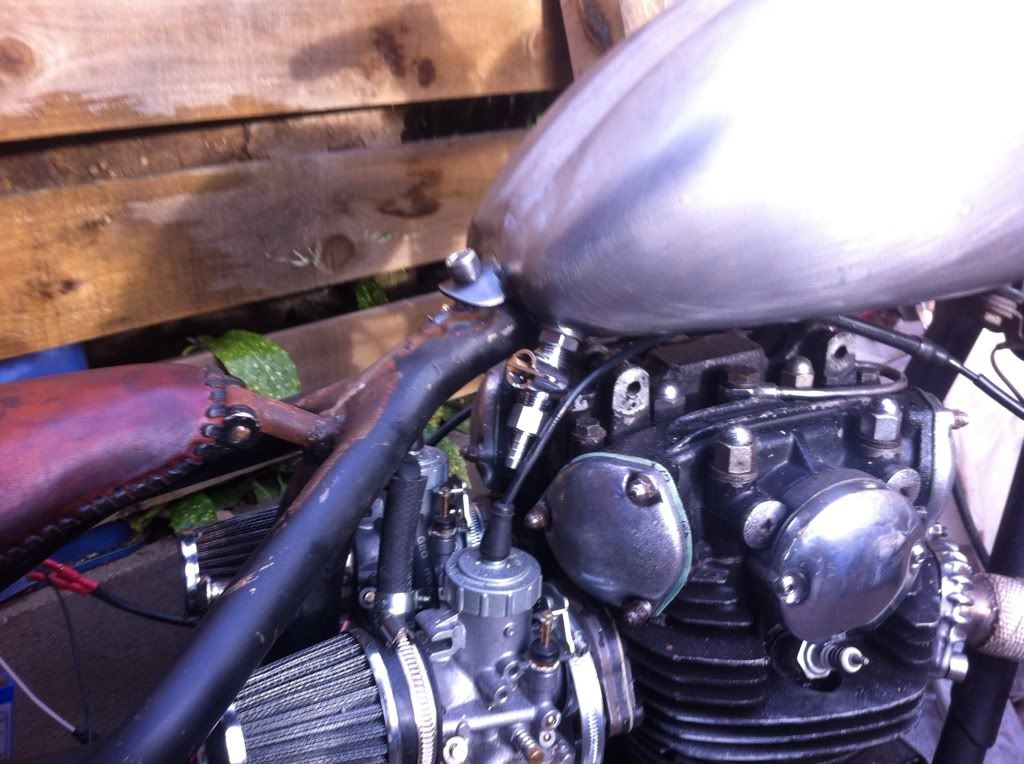 oh, and I re-cycled one of the numerous headlamp mounts I made to make a start on the lever for the rear brake. it got modified from this, but you get the idea....